Haircare is important because it centers around knowing what type of hair you have. This includes the porosity, texture, and growth rate. Porosity has to do with how your hair absorbs moisture. It could be high porosity hair or low porosity hair. These two factors determine the type of products you use for your hair.
And texture has to do with how your hair feels on the hands; is it silky or spongy. It could range from 1A to 4C. The texture also determines what features you look for in a hair product.
Determining your hair porosity will greatly influence what your hair needs. It will also help in creating a steady routine to help grow healthy hair and retain it. When it comes to high porosity hair, the hair needs moisture because the pores lose it as fast as they absorb it.
This is why it is essential to use hair products that would seal the moisture and protect the shaft from losing moisture. In fact, this should be the number one priority of any hair product designed for high porosity hair.
Then you can think of other features like keeping your curls, shining your hair, keeping it bouncy, and split end free.
Products for High Porosity Hair
High porosity hair is not hard to manage, but it can be cumbersome if not treated with the right product. This is why I have compiled a list of the best products that would enhance high porosity hair growth and retention.
These products are highly recommended by other buyers. You might have one or two already stocked in your bathroom for your high porosity hair.
1. Best Best Shampoo
People with high porosity should start their hair routine with a good shampoo. SheaMoisture is known for producing good products.
It's no surprise its Mongongo and Hemp Seed Oils shampoo does not fail. Asides from nourishing the hair, it also untangles curls and coils. It repairs damages caused by heat and works on the hair cuticles.
It moisturizes, softens, and smooths your hair. You won't be losing the hair oil necessary for hair growth. Also, it is gentle on the scalp as it repairs scalp damages.
2. Best Conditioner
At a feasible price, SheaMoistures's Strengthen and Restore conditioner provides intense hair moisturizing treatment. It has ingredients like Jamaican black castor oil, apple cider vinegar, peppermint, shea butter, and glycerin.
These are among the ingredients that provide moisture to the hair. You can rinse out after a stipulated amount of time.
Additionally, you can use the conditioner as a prep before using heat tools like straighteners. The conditioner works to keep your curls and coils, using natural ingredients to moisturize your hair. It is parabens, silicone, and sulfate-free.
3. Best Deep Conditioner
Aunt Jackie's Flaxseed Intensive Repair Conditioning Masque is a great deep moisturizing treatment for high porosity hair. The hair mask helps to treat your curls and waves, keeping their oil.
Also, it repairs dull and dry hair, giving it the needed shine. Conditioning masque penetrates deep into the inner layer of the hair shaft, filling the cuticles so as not to lose gained moisture.
You can use this treatment once a week to keep your dry hair moisturized and nourished. The hair mask deeply conditions the hair and also softens hair strands, giving them the elasticity they need.
4. Best Protein Treatment
Protein treatments are essential for high porosity hair. You can start your protein treatment with Arvazallia's Fortifying Protein Hair Mask.
Its major ingredients are hydrolyzed wheat protein, argan oil, and macadamia oil to seal in moisture. It strengthens weak and damaged dry hair. Furthermore, the treatment prevents hair loss, keeping the strands strong enough to stop breakage.
Asides from the above, the protein treatment is effective in detangling and improving hair elasticity. It also heals color-treated hair without fading the dye. The product is organic, without chemicals like sulfate and parabens.
5. Best Heat Protectant
HSI Professional Heat Protectant helps to protect the hair from heating tools. The light thermal spray can hold a heat of up to 450ºF (232oC). This helps to protect the hair from possible heat damage and breakage. Also, the spray acts as a leave-in conditioner to hydrate your hair constantly.
The spray has highly concentrated antioxidants like argan oil to boost and shine the hair. The formula is sulfate-free, paraben, and phosphate-free. Hence, you are assured of a mild and soft experience using this product.
6. Best Styling Product
Another SheaMoisture product to make the list of products for high porosity hair is the Mongongo Hemp Seed Oils Moisture-Seal Styling Gel.
The gel helps to seal moisture while you style your hair. It works between curls, putting every hair strand in place. Also, it helps the hair to resist breakage. And it is mild and easy to use on the hair.
7. Best Hair Oil
One of the ways to finish treating your hair is to seal with good hair oil. Oils not only shine the hair but also protect moisture and hair nutrients.
SheaMoisture's Hemp Seed Oils is specifically made to treat and shine high porosity hair. Other notable ingredients include essential oil, safflower seed oil, shea butter, mongongo seed oil, and olive fruit oil.
It works instantly to hydrate highly porous hair, keeping the curls intact and shining. You can use it to manage difficult hair.
Frequently Asked Questions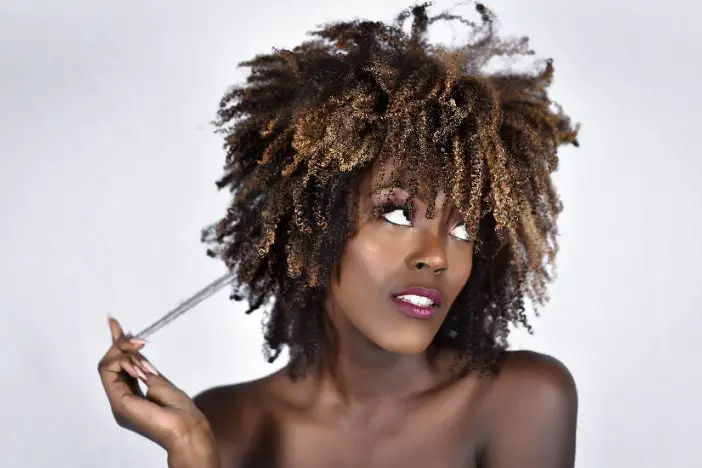 What is high porosity hair?
High porosity hair is described as hair that easily absorbs moisture. This should count as an advantage, but unfortunately, highly porous hair loses moisture as quickly as it absorbs it.
No matter what type of moisture it is (water, oil, serum, cream, and others), the hair might not be able to retain it for long.
When describing high porosity hair, this involves understanding how the cuticle, shaft, and cortex work. The shaft is the opening to the inner layer of the hair. The cuticle is the outermost layer of the shaft. And the cortex is the middle layer.
The cuticle controls how much moisture gets to the inner layer of the hair shaft. When the cuticle is spaced, hair that grows becomes highly porous.
How does the opened cuticle cause porous hair?
The cuticle is usually wider and has large gaps, allowing moisture to enter easily. Likewise, moisture is hardly maintained because of these large gaps.
Think of it as a double-edged sword. If moisture is hardly retained in the cuticle, it won't reach the cortex where hair grows. And when moisture does not get to the cortex or deeper into the shaft, it is natural for it to break off.
SEE: Hair Shrinkage: Find Out What It Means and How to Deal With It
How do you do the hair porosity test?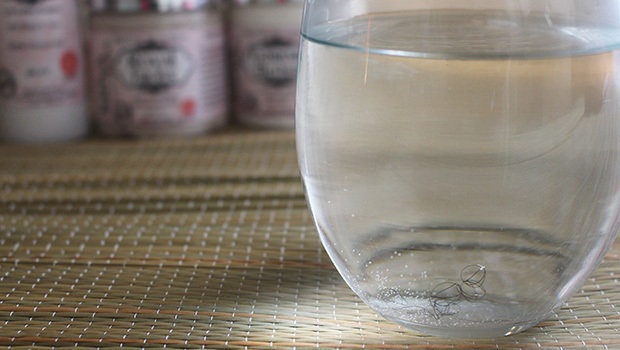 You can determine your hair porosity in several ways. The popular test is the water-cup test. Here, you take a couple of hair strands and drop them in a transparent cup or bowl of water. If your hair sinks immediately, then it is high porosity.
On the other hand, if it floats for a while before finally sinking, it is low porosity. And finally, if it floats to the middle of the cup, then sinks to the bottom after a while, it is medium porosity. But most hairs are usually high or low porosity. Medium porosity is rare.
The other test is the slip-n-slide test. This requires you to slide your fingers through a strand of your hair up the shaft. If you feel a bump towards your scalp, your cuticle is raised. This means you have high porosity hair. While smooth hair to the shaft means your cuticle is flat and you have low porosity hair.
What are the features of high porosity hair?
Being able to spot the features of your hair type will help in product purchasing. Your hair has glaring features that would determine what type it is. You just have to be observant enough to see it.
Highly porous hair has several characteristics that make it different from other hair porosity types.
These simple characteristics include:
It absorbs and loses moisture easily.
High porosity hair feels and looks dry.
Highly porous hair gets tangled easily due to friction.
It gets frizzy easily because of a lack of moisture.
High porosity hair is prone to breakage due to lack of moisture. There is no elasticity in the strands.
It has a dull look.
Tends to dry quickly.
Is high porosity hair genetic?
Yes, it is. Most high porosity hair can be genetic. It could be a hair type that runs in the family.  But many times, some factors cause high porosity hair.
Heat is a major cause of high porosity hair. When your hair is exposed to heat tools and treatments like blow dryers, straighteners, bleaching, or chemical applications, it could damage the cuticle.
Applying heat to your hair opens the cuticle. But when overdone, the cuticle could separate or lift, leaving them open. When open, the hair becomes more porous than normal. This is why high porosity hair needs to stay away from heat treatments. This prevents their hair cuticle from opening wider.
Is high porosity hair protein sensitive?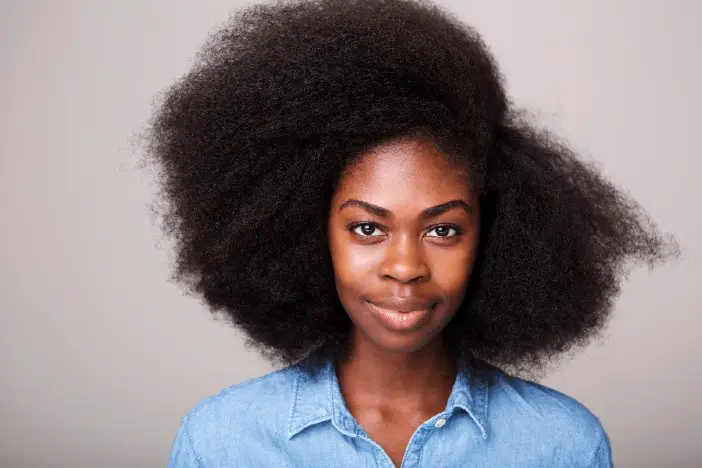 No, it isn't. In fact, high porosity hair needs as much protein as it can get. There is a protein called keratin present in the hair strand. It's what strengthens and protects your hair. The hair shaft is made of 98% of this protein.
Due to the hair cuticle being opened, there is not enough keratin in the hair strand. This leads to weaker, un-moisturized, and dry hair strands. To curb low protein, it is impertinent you use products for high porosity hair with lots of protein in it.
You can use protein-concentrated products like protein masks to enrich your strands with protein. This will strengthen your strands and cuticles.
SEE: Does High Porosity Hair Need Protein? Find Out What's Good for Your Hair
Is high porosity hair damaged?
No, it isn't. This is a misconception people have about high porosity hair. High porosity hair is not damaged hair; it is changed hair. New healthy grows from an opened cuticle. But because the hair is low in moisture and protein, it becomes weak then breaks.
However, high porosity hair can be caused by the cumulative use of heating tools, chemicals, and stressors. These things make the hair cuticle raised which opens the pores wider.
As mentioned before, some ladies have high porosity hair due to genetics. Hormonal changes are another cause of high porosity hair. So, your hair looks damaged to you when it changes, but it is not.
No matter the cause of your high porosity hair, it is not damaged hair. You need to remember this fact always when it comes to caring for your hair.
Can high porosity hair be fixed?
Yes, it can. However, this does not always apply to those whose hair is caused by genetics. On the other hand, if your highly porous hair is caused by heat treatments, you can manage your hair back to its original texture.
Using products for high porosity is the first step to getting back your original hair texture. For instance, you should use products rich in oil and butter to moisturize your hair.
Also, the products should be able to seal moisture. Besides, use protein treatments to strengthen your hair strands. This will prevent hair breakage and fill the gaps in your cuticle.
If you have no choice but to use heat treatment, be sure to use a heat protectant on your hair. This would ease the damage of the heat tool on your hair. Then hot water should be avoided at all costs, especially when shampooing and conditioning.
You can learn more tips in keeping your high porosity hair healthy from our previous post.
What's the difference between high and low porosity hair?
There are two types at the end of the spectrum. Your hair would either be high porosity or low porosity. These two are different, and so are their treatment and care. Understanding the differences between them will help in knowing what product is best for your hair.
The following table highlights the differences between high and low porosity hair.
| High Porosity Hair | Low Porosity Hair |
| --- | --- |
| It has raised cuticles | It has flat cuticles |
| Absorbs moisture fast | Hard to absorb moisture |
| Dries fast | Takes time to dry |
| Not protein sensitive | Protein sensitive |
| The cuticle is spaced out | The cuticle is layered |
| Easy to style | Hard to style |
| The hair needs lots of products | Needs little product because of residue |
| Allows thick products | Allows lightweight product |
Conclusion
Products for high porosity hair help to moisturize and manage it. High porosity loses moisture as fast as it absorbs it, which is why the products are essential. Moreover, if you do not use the right products, the hair could become dry and dull-looking.
To get the best healthy hair, even though it is highly porous, you need to use products rich in protein and oils to strengthen and seal moisture. But remember, high porosity hair isn't damaged hair. Not all high porosity hair is caused by damages, some are the result of genetics.
In conclusion, you might not always be able to change your hair porosity. But you can have healthy hair growth and retention experience if you care for your hair with the right products and routine.
Africana Fashion provides beauty articles and reviews to help your healthy hair journey.