A concealer is integral in the sculpting of perfect makeup. You can't underestimate the transforming power of a concealer. It works just like magic. But finding the right one can be tough, especially concealers for dark skin tones.
A concealer can be seen as a saving grace for many women who need that under-eye coverup. I mean, the eye bags that could be intimidating and make you look like a panda that hasn't slept in days. But with one dab of concealer, the intimidating look changes to a soft glow.
Concealer – and makeup in general – is harder to get for dark-skinned women because there are things like pigment and undertones to think about. Some brands don't have enough shades and range for dark skin, which becomes a problem when you apply your concealer but end up looking either too light or too dark.
Shades and undertones are essential in getting a concealer right. And when a brand does, it does so perfectly. This is when things begin to stand out. I mean, it would take on a luminescent look when the colors match, and there is a perfect synergy of every color and shade on your face.
Best Concealers for Dark Skin
Creating the ultimate makeup look involves using the right concealer to hide those eye bags and dark spots. There are various products to choose from, and not everything can cater to dark skin women. However, when brands get it right, they are creating magic.
This is why I have created a list of the best concealers for dark skin tones. The list is based on good user reviews.
So, you don't have to worry anymore about your concealer not matching your skin tone, undertones, or type of skin. One of these concealers for dark skin is sure to fit perfectly with you.
1. Bobbi Brown's Instant Full Cover Concealer
The concentrated and highly pigmented concealer helps to brighten the soft hollows of the face and also the dark circles around the eyes.
The concealer has a natural look and can be used on oily skins due to its light skin finish. Because it feels like a second skin, it is water, sweat, and humidity-resistant. You can wear it all day without having to wear it again.
2. Nars Radiant Creamy Concealer
With a medium to buildable coverage, Nars is known for its luminous finish that can last for as long as 16 hours. It's the No. 1 product when it comes to brightening, correcting, and also perfecting. The concealer also hydrates the skin and helps to diminish imperfection.
Nars has mastered concealers for dark skin tones. Where out of 30 shades, eight are within the dark skin tone range. Furthermore, it is free of alcohol and parabens. Nars concealer is water-resistant and transfer-resistant. This means you can wear it even as you do strenuous activities.
3. Tom Ford Concealing Pen
As one of the most expensive concealers, Tom Ford certainly has a lot to offer. With nearly half the shades being medium-to-brown and dark-to-brown, the brand offers a concealer that camouflages the eye area and even covers redness and uneven skin tone.
The creamy formula has an applicator designed to lift the face and create a smooth and flawless complexion.
4. Maybelline New York Fit Me Liquid Concealer Makeup
This liquid concealer line by Maybelline helps to conceal flaws, blemishes, and redness to create a flawless skin complexion. It's perfect for oily or combination skin because it is oil-free and non-comedogenic. It also works well to hide fatigued eyes.
The finished look is natural and stays fresh on the skin no matter how long it is being worn. Also, you won't be irritated because it is fragrance-free, even when it blends well with your skin.
5. L.A. Girl Pro Conceal HD Concealer
Asides from being one of the most popular brands when it comes to concealers, L.A. Girl's Pro Concealer is also inexpensive and easy to acquire.
It also falls as the top choice for dark concealers and camouflages the skin's imperfection completely. The light creamy concealer helps to minimize fine lines and even the skin tone.
Your dark circles are in great hands with the product. You can get full coverage that would make your face feel luscious and supple. It is the perfect drugstore beauty product.
6. NYX PROFESSIONAL MAKEUP Contour Concealer
You can easily sculpt with NYX Professional Makeup Can't Stop Won't Stop Contour Concealer. It is highly pigmented but also lightweight and can be worn for long hours.
It's very balanced and won't transfer after application. The purpose of the matte concealer is to camouflage and blend imperfections.
For dark skins, the product can offer 24 hours full coverage. That is, multitasking and effectively covering up the under-eye area.
7. L'Oreal Paris Makeup Infallible Full Wear Waterproof Matte Concealer
The infallible waterproof concealer doubles as a highlighter or contour product. It covers up cleanly with one stroke of the applicator. With 25 shades, you can go deeper or lighter with your concealer.
Whether it's to cover acne, scars, under-eye circles, or discoloration, the concealer is perfect and offers a non-greasy finish. Also, it is non-flaky and sticks to the face. It's an inexpensive product to have in your makeup bag.
8. Glo Skin Beauty Under Eye Concealer Duo
It is brightly pigmented and can cover in a go. The concealer is different because it offers two shades to color-match your skin tone and under-eye area. The eye concealer is made of minerals. However, it is talc-free.
When you want to custom blend your under-eye area to match your skin tone, giving a natural feel, it is the perfect product. Besides the natural feel, you also get a soft look that is fine line-free.
9. Milani Conceal + Perfect Longwear Concealer
Milani's Perfect Concealer is a creamy full coverage water-resistant product that lasts for up to 12 hours of daily use. It has a natural feel that doesn't feel heavy on the face and covers skin imperfections.
When you put it on, you will get a soft look that complements your skin tone and natural complexion. You won't have to keep layering or covering up with a foundation to even it out. It works effortlessly.
It can take on water and humidity without botching. Also, the product is great for vegans and it is cruelty-free. You would love the non-crease undetectable finish if you are desire a natural-looking concealer.
10. Black Radiance True Complexion Crème Contour Palette
You will need a concealer/contour palette if you want to brighten your face. The palette by Black Radiance highlights, shapes, and sculpts the features of the face naturally, giving it an enhanced definition.
Black radiance is known for being resourceful when it comes to black beauty and therefore offers a great concealer/contour palette for dark skins.
You can highlight the face and blend your foundation, bronzer, and highlighter easily with the colors in the palettes.
11. Maybelline Instant Age Rewind Eraser Dark Circles Treatment Multi-Use Concealer
It's a best seller for a reason. Maybelline's Instant Age Rewind Eraser Dark Circle Treatment Concealer is formulated to correct dark circles and redness.
Also, it's great for glowing the eye area, clearing aging looks. It also doubles as an eye treatment. It contains ingredients like haloxyl, which treats fine lines dark circles, and blemishes.
There are stages of coverage from sheer to medium to full coverage. Also, the concealer works well as a foundation.
12. Fenty Beauty Pro Filt'r Instant Retouch Concealer
Fenty Beauty by Rihanna has a nice range of colors when it comes to skin tones. The concealer is crease-proof and also waterproof. You would be enjoying a creamy long-wear concealer that is lightweight and offers medium to full coverage.
If you are looking for concealers for dark skin tones, the concealer is spot on. It clears eye bags, blemishes, and according to Rihanna, the occasional hangovers and bad decisions.
It is a soft matte that builds to full coverage. The moment you apply the first layer, your skin brightens up, giving you a natural glow-up.
13. L'Oreal Paris Age Perfect Radiant Concealer
The skin needs a makeup product that would help it stay hydrated and nourished. And L'Oreal Paris Age Perfect Radiant Concealer does just that. It is formulated with hydrating serum and glycerin.
The concealer helps to minimize imperfections and blemishes, and at the same time keeping the skin nourished. You not only get a radiant complexion but also a supple skin texture.
The concealer illuminates the face and contours the edges of the face to highlight it. The texture of the product is smooth and provides an even finish.
Frequently Asked Questions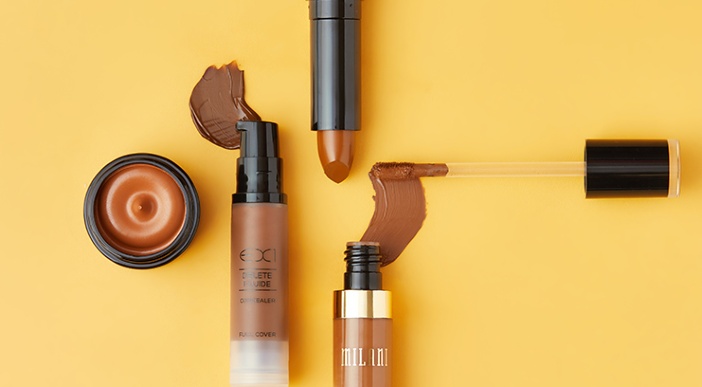 What is a concealer used for?
Well, you can think of it as part of the pigment family in makeup products. A concealer is basically a thick pigmented product used in hiding blemishes like age spots, dark circles, and imperfections.
It's used to cover some fine lines by building on it without looking too cakey on the face. Besides this, you can use a concealer to contour the edges of your face and highlight your cheekbones.
So you see, it is a truly underrated product. Concealer is different because it works to brighten dark circles and cover up eye bags with its thick pigment, creating an illusion of a radiant and awake eye area. You will need it as one of your primary go-to products, even if you are into everyday makeup.
How do I choose a concealer for dark skin?
There are factors you need to consider when it comes to choosing the right concealer. One of them is the shade you are to use.
Finding shades for your skin tone, especially for dark skins, is not easy because dark skin is not monotonous. There are different shades of black in different areas. However, when it comes to concealers, what matters most is what you want to use them for.
Another factor you have to consider is your skin type. Whether you are oily, dry, combination, sensitive, or normal skin, go for a concealer that would complement your skin type and its characteristics.
So, dry skins need a concealer with a hydrating formula. Oily or acne-prone skin needs a light formula to let the skin breathe. It also needs less oil with a matte finish.
Then when it comes to concealers or pigmented products, you should not forget about undertones. Undertones are the base color of your skin. It is what determines how the makeup will look on you – bright or cool. You can find your skin undertone through various means, but the easiest is a vein test.
How to vein-test
Check the vein lines on your wrist. If it is green, you have a warm undertone. If it is blue, you have a cool undertone. And if it is mixed, you are neutral. To avoid ashy looks, you have to know your skin undertone.
How do I choose concealer shades for different uses?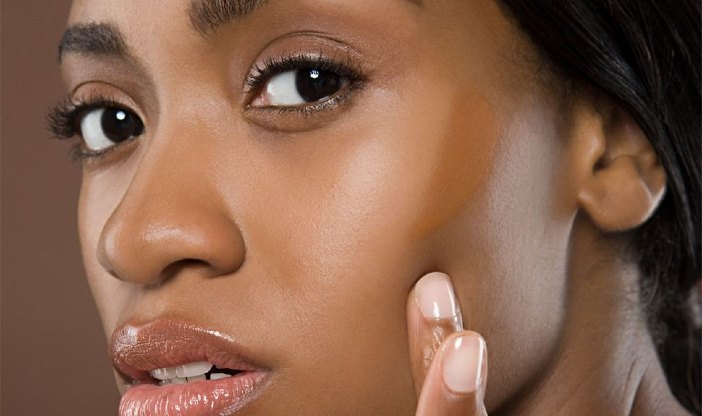 As highlighted above, getting the right shade of concealer goes a long way. And as dark-skinned women, we are affected by the different shades of our skin.
When choosing a concealer, what area or purpose it serves matters. Naturally, the rule is a concealer is meant to match your foundation, but that can change with its use.
For instance, if you are using concealer to cover your under-eye area, you would be looking for a concealer one shade brighter than your foundation. Meanwhile, if you are using your concealer to contour, you should go two shades darker.
Also, you can use a concealer to highlight your face. Always use a shade that is one or two shades lighter than your foundation. And highlight around your under brows, above your cheekbones, your cupid's bow, the bridge of your nose, chin, and the middle of your forehead.
And for blemishes and spots, it's best to use darker shades to hide the spot, then build on it with a lighter layer. So as you can see, you need varying shades to get the perfect blend. This is why it is best advised to use a concealer palette if you are going for a more standard makeup finish that includes contouring and highlighting.
How do I apply a concealer?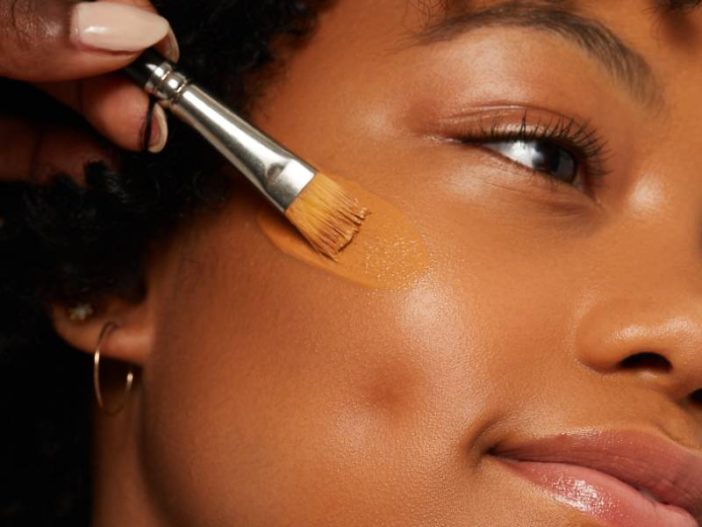 When it comes to applying concealer, you have to do it in moderation. As the saying goes, "less is more". Applying too much concealer could highlight the area too much rather than blending it in. The trick is to start with a light layer, and then add another or build up on it if necessary. Do not forget that you are trying to cover a dark spot, not make it pop.
And when applying, do it after foundation, not before. This way you can make it blend in with your foundation. And as for the tool, you can use a concealer brush to build up the product on your face, while your fingers are best for sheer cover.
Also, a note you should always remember, if you are using the concealer to hide blemishes or dark circles, it is best to go for a shade darker.
You can watch this short tutorial on how to use a concealer for the under-eye area.
Can I use concealer as foundation?
Yes, you can. Concealer can work as other pigmented products, which includes foundations. When you want to use a concealer for full coverage instead of a foundation, you will need two shades.
A darker one that matches your foundation and your skin tone to cover blemishes and dark spots. And a lighter one highlights your skin and covers yours under your eyes.
Apply the lighter concealer first on areas that need the lighter shades, that is, your under eyes and highlight areas.
Do blend in yet. Then you use your darker concealer for your blemish, dark spots, and acne to cover up the troubled areas. Then dab with a beauty blender or brush to create a uniform coverage.
Can I use concealer as an eyeshadow primer?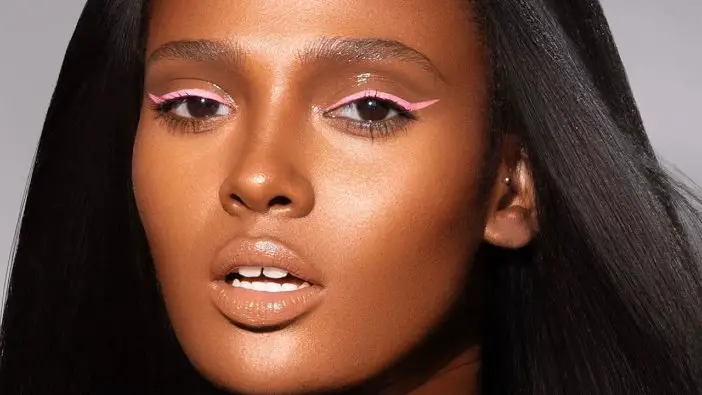 Yes, you can. Concealer can triple-act as an eyeshadow primer. You can use it as a base for your eyeshadow. All you have to do is apply a very thin layer on your lids and blend to neutralize the discoloration around the area.
Now that a clean canvas has been created, use your eye makeup. And when you are done, set it with your loose powder.
Tip: avoid using your fingers too much, not to smear or plaster oils and residue on your lids.
Can I use concealer alone?
Yes, you can. The trick when using concealer alone without a foundation is to apply where needed. Lightly applying the concealer around the spots you want to cover on the face works well. Then you can blend gently without smearing the spots you covered.
What is the difference between concealer and foundation?
As you have seen, you can use a concealer as a foundation, but this does not mean the two are the same. Though they are pigmented makeup products. They function and work in different ways.
Below is a table highlighting the differences between a concealer and a foundation.
| Foundation | Concealer |
| --- | --- |
| Used as a base for other makeup products | It is a buildable product added to a foundation |
| Foundation is full coverage | Concealer is targeted |
| It is lighter | It is thicker |
| A foundation evens out skin tone | A concealer color corrects |
| Foundation matches skin tone | Concealer is brighter or darker than the skin tone |
| It reduces the signs of imperfection | It covers imperfections up |
Conclusion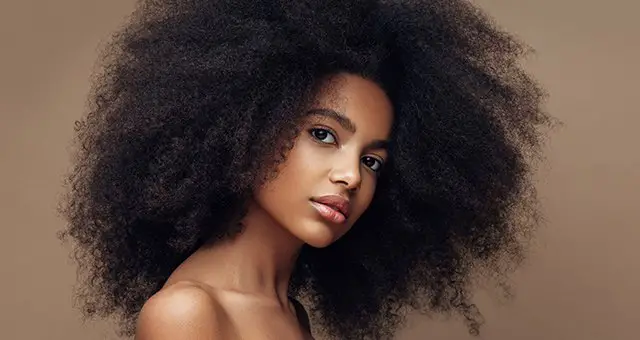 Concealers are underrated in the makeup world. I mean, they can do almost anything you want when it comes to pigmenting and hiding imperfections. This is why it is important to get the best concealers for dark skin tones. When you have the perfect concealer, your makeup game is sure to change.
This is why I have provided the best concealers for dark skin tones in the market right now. Oily skins can go for Maybelline New York Fit Me Liquid Concealer Makeup because it is oil-free and non-comedogenic. And dry skin can keep their skin supple with L'Oreal Paris Age Perfect Radiant Concealer. But the others are just as good.
You might have heard about some of them. But do not know what the rave about them is all about. Now you do. And with the added information on how to use concealers, nothing is stopping you from creating a perfect makeup look.
Beauty is essential to a woman and her confidence, which is why Africana Fashion provides insightful beauty articles to help build it.