Being beauty-conscious, I realize I should give more credit to the present saving grace for women. Yes, I am talking about concealers.
Concealers are indispensable in any makeup kit. You use them to cover blemishes, discoloration, dark circles, and acne scars. However, the wonder these products do makes the market proliferated with the good, the bad, and the terrible.
This is where the problem arises.
Finding the right concealer becomes a herculean task because there are many options to pick from. Then you have to think of a type and how to choose the right one (I'll tell you how to do that).
Knowing how difficult it is to pick a concealer from the beauty aisle at a drugstore or mall is no small feat. That is why I would be rounding up the best concealers the market has to offer right now. And as a bonus, you'll find out how to pick the right concealer for your skin type and shade.
See Also: MUAs Outline Makeup Hacks Perfect for Dark Skin Tones
Best Concealers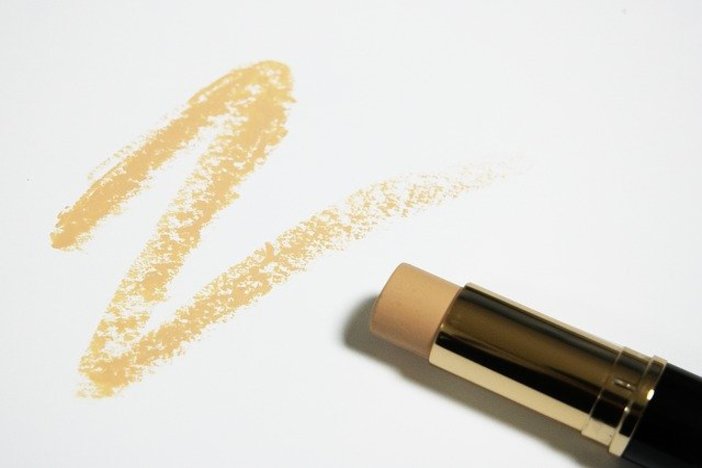 Concealers are pigmented makeup products that hide our blemishes. These products are what helps us look bearable and approachable sometimes.
It's not every time you have glowing skin, and on such days, a concealer is the hero of the day. Nevertheless, with the wide range of products, picking the right one is imperative, especially if you are a dark-skinned beauty.
What's more, shopping online is not as easy as you think it is. Therefore, to make the selection process smooth, here are the best concealers the market has to offer.
The products on this list were derived through data collected from e-commerce sites and social media engagement.
1. Best Concealer on Amazon
Maybelline New York Instant Age Rewind Eraser for Dark Circle Treatment is a best seller right now on Amazon. The color corrector stick helps to reduce redness and dull skin.
It also works as a multi-use concealer. You can use it to conceal fine lines and wrinkles around your under eyes. In addition, you can use it to clear dark circles and blemishes. And it is light enough to use as a foundation substitute.
The concealer is useable by all skin tones, including dark skins. There are colors that cater to all shades, from fair to deep dark. 
2. Best Drugstore Concealer
L.A. Girl Pro Conceal HD Concealer is a household concealer most beginners start with. The concealer is inexpensive and can be found anywhere. The product is highly pigmented and works to even out skin tone.
Furthermore, the creamy color works to cover your dark circles and fine lines, camouflaging your skin and imperfections. You can apply it if you want to color correct and hide blemishes.
This is the best drugstore makeup because it is easy and flexible to use. The concealer provides full coverage, blends easily, and is light on the skin.
It also offers a good value for your money, providing opaque coverage and a crease-resistant finish. You will experience complete goodness with its long-wearing formula.
3. Best Concealer for Dark Circles
MAC Studio Finish Concealer provides a perfect finish for the eye area. The long-wearing formula is bold and highly pigmented. Nevertheless, it has a natural-looking finish.
Furthermore, it has special skincare benefits like moisturizing properties and SPF of 35 to protect the skin from sun damages. Additionally, it is has a waterproof and crease-resistant texture. The creamy texture offers opaque coverage and is suitable for all skin types.
Moreover, it is non-comedogenic and fragrance-free. It would not irritate the skin with its lightweight formula. If you want to hide your dark circles without feeling heavy, you can use this concealer for your face.
4. Best Color Correcting Concealer
NYX Professional Makeup Conceal Correct and Contour Palette offers 6 color shades to help color correct any blemish and imperfections on your face. The color set hides and conceals trouble spots and visibly corrects discolorations.
You can use different colors to camouflage your imperfections, creating a natural finish that accentuates your features. Moreover, it is the ideal coverage for bronzer and foundation, blending seamlessly with them.
The product is cruelty-free and does not have irritating effects on the skin. You can use it to achieve the ideal skin complexion with your color matching.
5.  Best Concealer for Oily Skin
L'Oréal Paris Infallible Full Wear Waterproof Matte Concealer is designed for oily skins. The concealer provides full coverage and full-face wear with an effortlessly matte finish. It is also a long-lasting formula that holds up to 24 hours.
Additionally, it is a formula that covers acne scars, under-eye circles, and discoloration perfectly. And the concealer doesn't transfer after application.
Its shade collection is unique. It ranges wide enough to go shades lower and higher than your complexion. This makes it the perfect product for concealing, contouring, and highlighting. You can use this for your oily skin without it smearing or transferring.
6. Best Concealer for Dry Skin
Covergirl Clean Fresh Hydrating Concealer is designed for all-day wear. The hydrating formula helps to restore the face and keeps it moisturized. Consequently, it would have a dewy finish that also glows the skin.
It contains coconut milk and aloe vera extract that glows and moisturizes the skin deeply. Additionally, it does not contain sulfates, parabens, formaldehyde, and phthalates. It is 100% vegan, so your skin is safe and protected.
You can use the concealer with buildable coverage to define your skin. If you want healthy moisturized dry skin, use deep hydrating makeup for a clear cover.
7. Best Concealer for Sensitive Skin
Almay Clear Complexion Concealer is a hypoallergenic, cruelty-free, and oil-free makeup. The concealer is formulated with rich pigments with an opaque finish. It also has hydrating and cleansing components like salicylic acids.
This product doesn't just disguise your blemishes and imperfections, it also prevents further breakouts.
With its rich soothing ingredients chamomile and aloe vera, it calms the skin. Furthermore, it is comfortable with a matte finish. You are safe with the dermatologist-tested product if you want to keep your sensitive skin unharmed.
8. Best Luxury Concealer
If you want to achieve a balance between money spent and concealing wonders, then Tom Ford's Concealing Pen is a good start.
The pen is easy to use and creates perfect symmetry between the applicator and the pigment. The result of this perfect symmetry is an undetectable finish that creates a clear natural complexion.
The pen also rejuvenates the skin and provides a smooth finish that masks uneven skin tone and discoloration. The only downside is its price. However, you would be getting a good deal with the easy-to-use concealing pen.
9. Best Budget Concealer
E.l.f Hydrating Camo Concealer provides a good product for a sweet deal. The full-coverage-rich pigmented makeup makes it easy to cover and conceal your blemishes and imperfections with its satin finish. It also highlights the skin effortlessly, giving you natural-looking glowing skin.
Moreover, it is long-wearing, providing a lightweight formula that covers dark under-eye circles, redness, and blemishes for a long time.
Additionally, it is 100% vegan. It is cruelty-free, paraben-free, hydroquinone-free, and triclosan-free. You can wear it without feeling any form of irritation or skin reactions.
10. Best Concealer for Dark Skin
I can't get enough of Fenty Beauty Pro Filt'r Instant Retouch Concealer for its smooth and clear finish. The creamy concealer is also longwear and crease-proof. The pigmented makeup also provides a buildable medium to full coverage.
Besides this, the color shade brightens your skin complexion while evening it out. Furthermore, it gives you a seamless under-eye finish. Your face would look natural in the shades. And the best part? It has awesome shades for dark skin tones.
Rihanna's Fenty Beauty is known to be inclusive, and this retouching concealer does not disappoint when it comes to providing shades for unique dark skin tones.
11. Best Concealer Powder
bareMinerals Multi-Tasking Loose Powder Concealer provides a weightless and complete finish that also protects your skin with an SPF of 20.
The lightweight concealer covers blemishes, redness, and imperfections without weighing on the skin. The form also makes it easy to apply.
Furthermore, it doesn't clog the skin pores. Wearing the concealer powder would be a plus if you want to provide finishing touches to your makeup.
The concealer, in addition, does not contain harmful chemicals and preservatives. It is safe for the skin. You can enjoy the product with a wide range of colors that suits your complexion.
12. Best Concealer Stick
Revlon PhotoReady Concealer Stick provides medium to full coverage with a creamy finish. The concealer provides high definition color-correcting cover. You get to cover up your under-eye circles, imperfections, and pimples.
You can build your coverage of the concealer, creating the smooth effect you want. Asides from this, the formula is lightweight and doesn't hold your skin down.
13. Best Concealer for Photo Finish  
NYX Professional Makeup HD Studio Photogenic Concealer is suitable for all skin types. If you want the perfect coverall concealer, this is your choice. The product gives you a perfect photo-ready coverage of your discoloration, dark circles, and blemishes.
It can also be used for sculpting and contouring your face. You can use it to complete up your makeup look with its unique 23 shades for color correcting and covering.
Start with this color-correcting concealer if you want to take a selfie or pose for the camera.
How to Choose Concealers
No doubt the multipurpose concealer is not easy to choose. I mean, standing before a large shelf of cosmetic products without knowing what you want could make you queasy. I'd hate it if you could pick the wrong concealer. And I would not want that on my conscience.
Since I have been in a similar situation and made my share of mistakes, I have learned how to make the right choices. And that's what I would be passing on to you now.
Here's how to pick the right concealer for your skin.
1. Skin Tone and Undertone
First, you choose a concealer close to your skin tone. And not only must it be close to your skin tone, but it also has to be close to your undertone. Picking a color shade that matches them makes the blend more natural. In addition, you would not look cakey or ashy.
Most times, medium to dark skin tones fall under warm undertones, but you can conduct a swatch test on your chin or chest to get a correlating shade.
2. Skin Type
Your skin type determines the formula you pick. For example, oily and acne-prone skin tones will have to pick mattifying formula.
Meanwhile, dry skin types will have to pick dewy or creamy concealers to hydrate the skin. Combination and neutral skin types can pick based on their current skin texture and climate.
3. Purpose
Beauty experts say you have to have two shades of concealers in your beauty kit, a dark shade, and a light shade. This would help you maximize the concealer for whatever purpose you need it for.
For instance, for under-eye circles and skin brightening, you are not using your exact color. Rather, choose one or two shades lighter than your real color.
On the other hand, for blemishes or covering acne, you should use a shade darker first then cover it with a lighter shade, blending the two shades. Meanwhile, you use one or two shades lighter or darker than your skin color if you want to contour.
In addition, if you want to even out your complexion, you can use your exact skin shade or something close to it.
How to Apply Concealers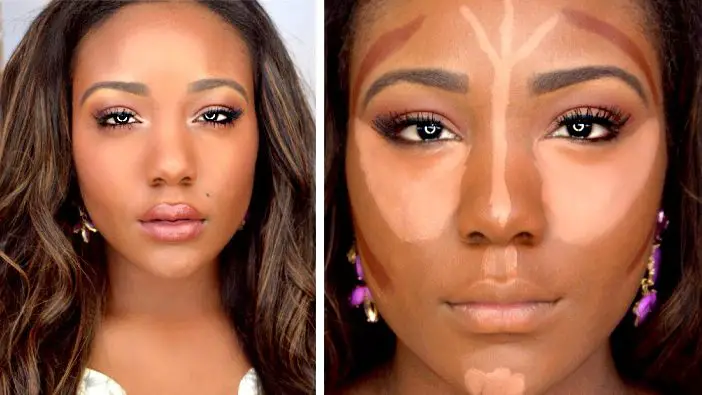 Layering your concealer is the perfect way to apply it to your face. You can use concealer for several purposes. However, each purpose has a different way of applying pigmented makeup.
Highlighting or contouring, for example, requires using both light and dark concealers. The light concealers are applied at your nose bridge, middle of the forehead, cupid's bow, lower brow bone, and chin.
Meanwhile, the darker concealer is lined below the lighter parts and edges of the forehead to cast a shadow that illuminates the lighter parts.
For your dark eye circle, you apply your foundation first, and then you add your concealer. You need to layer or build the concealer on your face till the dark circles cover up totally.
Below is a video tutorial on how to apply a concealer.
Read Also: Top Makeup Brands for Dark Skin: Define and Highlight Your Skin With the Best
FAQs on Concealers
Can my concealer expire?
Yes, it can. Concealers can expire or go bad due to several reasons.
For example, the PAO (period after opening) could have passed. Similarly, the concealer could oxidate, which makes it lose potency or change color and smell. And some liquid or creamy concealers dry up.
When you notice such reactions to your concealer, it is best to discontinue the product.
Should I use concealer or foundation first?
It depends on the purpose. For instance, dark spots or color correcting requires you to use concealer for your spots before you layer your foundation.
Meanwhile, if you want to cover dark circles, you layer the concealer after your foundation. This would make it easier to cover the areas well.
When is the best time to use a concealer?
You can use a concealer when you want total coverage of spots, wrinkles, and fine lines on your face.
There are times you want perfectly defined makeup without colors or patches showing on your face. At such a moment, you need a concealer to cover your face.
You can also use concealers when you have blemishes you want to cover. Skin discoloration and hyperpigmentation can be covered by layering concealers.
Summary
Concealers are the unsung makeup heroes. They do more than we know to get us that perfect photo-ready makeup. Additionally, they are diversified and specialized, helping us with broad and specific issues.
Among this list of best concealers, I would say Maybelline Instant Age Rewind Eraser for Dark Circle Treatment stands out as the best because it is easy to use and provides full coverage for color correction and covering dark circles.
If you want to go on a budget, you can use E.l.f Hydrating Camo Concealer. However, you should use MAC Studio Finish Concealer because it contains SPF, moisturizes the skin, great for all skin types.
Nevertheless, what matters when you are picking your concealer is your skin type and undertone. The purpose also matters because it decides how you apply the concealer.
Thanks for reading.
Africana Fashion provides you with suitable beauty articles to improve your beauty and cosmetic lifestyle.