Ordinary, as a word, doesn't speak of much worth and effect, it says regular and probably shouldn't get a second glance from anyone.
We have heard and seen a lot of beauty care products with wonderful names that do not meet our expectations.
The Ordinary launched its first skin-care product in 2015 and it was lauded for its simplicity and affordability. The Ordinary Multi-Peptide hair serum is another product that we are not getting over.
TikTokers, influencers, beauty enthusiasts, and stylists have said a lot about how safe, original, and authentic it is for thicker, fuller, denser, and healthy hair.
I was skeptical about the hair serum because I've had bad disappointments with other beauty products, but a trial with The Ordinary hair serum dispelled my fears.
I had to put together an honest review to share my experience with The Ordinary hair serum.
Quick Review 
Makes hair thicker, fuller, denser and healthier
Contains peptides, proteins, which repair and strengthen hair
No flakiness or greasiness and it's non-sticky
Makes hair softer 
Easy to use 
Treats dry and flaky scalp 
Can be applied on damp hair
Suitable for all hair types 
Leave-in treatment 
To be ideally applied at night
Detailed Review
Almost every lady is concerned about her baby hair. It's not every day you want to have a wig or braids on. Some days, we just want to have our hair up in a bun or have some naturalista styles but it becomes difficult when our edges and baby hairs aren't cooperating.
At the time of the launch of The Ordinary Multi-Peptide hair serum, I needed a solution for my sparse baby hairs. As a result, it didn't take much longer for TikTokers to finally get my attention
I became interested and so, I placed an order. Then, I was met with an out-of-stock shock and I became anxious. Although it took a while to get the well sought-after hair serum, it eventually landed and it was The extra-Ordinary. 
Put together below are some features of the hair serum that blew my mind.
The ingredients
The ingredients make-up of The Ordinary Multi-Peptide hair serum is quite a long list but everything in it works to make your hair thicker, fuller, denser, healthier, and softer. The peptides, protein chains, help to repair and strengthen thinned-out hair. 
One ingredient that caught my attention is the Redensyl Complex, I looked it up and everything I got to know about it is lovely. This complex is a plant-extract "hair growth and restore" serum that stimulates follicle cells for the initial hair growth phase.
Redensyl facilitates cell division by boosting blood and nutrients circulation in the sparse and thinned-out areas. Its biological action doubles to prevent hair fall.
The Ordinary Multi-Peptide hair serum contains caffeine which facilitates easy absorption of the formula into the scalp. It also contains conditioning ingredients that make your hair softer. 
I expected the hair serum to be thick, oily, and almost jelly-like but it came out thin and not oily. The presence of water in the formula makes it easily absorbed into the scalp without getting sticky or greasy onto your hair. Because of this, there is no fear of flakiness, greasiness, or any mess at all.
Read also: What is Serum? Face Serum Facts You've Never Heard About
It's less pricey
Beauty care products are usually quite expensive. Usually, the more you want, the more you have to spend, and many a time, we do not get the desired quality and effectiveness from our invested fortune.
Feel free to delve into The Ordinary Multi-Peptide hair serum. It gives your pocket a run for its money. It's all thrills, no chills.
It is logical
There are no gimmicks to it. It doesn't promise you an overnight mermaid's hair. The Redensyl complex's activity is no magic, so, your hair growth process is natural.
It is a gradual growth process so you can love your hair as it transforms from newly sprouting baby hairs to denser and more plentiful hair. All you need is patience. We all need patience in what we do and for whatever must be The extra-Ordinary.
It is easy to use
With The Ordinary Multi-Peptide hair serum, there's no rocket science. You do not need an extra hand or a salon's help. It comes with a dropper applicator for precision. 
Despite containing water, I realized that it didn't run down my face.
All you need to do is, apply drops as needed (once a day), preferably at bedtime, and massage it into your scalp. It is a leave-in treatment and does not need to be washed after application.
How To Apply
Applying The Ordinary hair serum has been made easy with the dropper applicator and you have nothing to fear. 
Here's a brief step-by-step description of use,
Make sure your scalp is dry and clean
Apply drops (as needed) on your scalp at bedtime
Thoroughly massage into your scalp
Do not wash your hair or scalp after application as it is a leave-in treatment.
For the edges and baby hairs obsessed, apply directly to your hairline and massage thoroughly.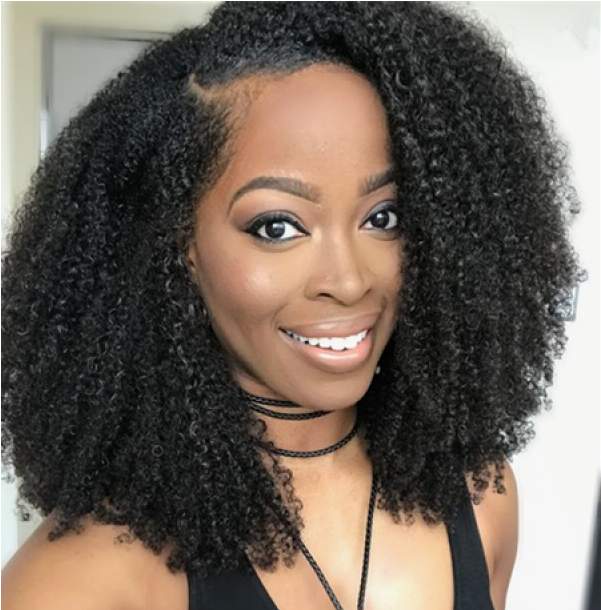 Pros
1. The hair serum is super affordable
Beauty care products do not come cheap, but The Ordinary Multi-Peptide hair serum changed that status quo and made luxury affordable.
Heave a sigh of relief because, when you finally decide to get a bottle, it will not be an inconvenience to your budget.
2. The pH
Hair pH is a big deal. Your hair's natural pH should range between 4.5-5.5. An imbalance in hair pH can lead to hair breakage and frizz. The Ordinary Multi-Peptide hair serum has a pH range of 4.75-5.75 which is just excellent for your hair.
 3. Alcohol and silicone-free formula
Alcohol and Silicone are active agents of hair thinning. Silicone affects the strength and appearance of the hair, giving it a weighty feel, dryness, and hard-to-remove buildup.
4. Vegan formula
The hair serum contains plant extracts and is cruelty-free. The ingredients are natural and safe for the hair, body, and environment.
5. It does not ruin your blowout or rid your hair of oils
The hair serum has been tailored to meet its standard as a leave-in treatment. It's safe to apply the serum on blowouts or styled hair. It doesn't cause itching or greasiness or leave you with messy hair.
6. It can be used on damp hair
It does not get clogged with water and this feature makes it very safe to apply the hair serum on damp hair.
Cons
1. The results are not instant
It could take a while to see results, you could use up to three bottles before you see any difference. You could be desperate yet consistency with patience is a must. 
2. The ingredients make-up
For anyone who is not a beauty chemist, analyzing and understanding its ingredients breakdown could be difficult.
3. The dropper applicator could be hard or time wasting.
Dropper applicators are not totally reliable and may not draw out as much quantity as you want at a time.
Read also: Grow and Shine Your Hair With Top-Rated Hair Serum
FAQs
Why should I use the Ordinary  hair serum? 
Like every other serum, it adds shine to the hair and protects hair against damage. What differentiates The Ordinary hair serum from other hair serums is that it increases your hair density and it is silicone-free. 
Can I use the Ordinary hair serum everyday? 
Yes, you can. The Ordinary Multi-Peptide hair serum should be applied once a day, ideally at bedtime. 
How long does it take for the Ordinary Multi-Peptide hair serum to work? 
While some people noticed the result after using more than a bottle, some people saw changes after just three weeks. It requires consistent daily use and patience on your part.
Will the Ordinary hair serum make my hair greasy?
The Ordinary Multi-Peptide hair serum does not contain ingredients that will make your hair greasy or dirty. It keeps your styled hair in place and does not ruin your blow-outs. 
Can I apply The Ordinary Multi-Peptide Serum be on my eyebrows? 
Yes, it can be applied to the eyebrows using a brush. The Ordinary serum vegan-free formula makes it safe to be applied on the skin.
Conclusion
After using The Ordinary Multi-Peptide Hair Serum, I was very impressed. I had to do a review to share the good news and clear off doubts as I have had mine cleared.
The Ordinary Multi-Peptide hair serum's non-complex nature is a feather to their cap. Its lightweight formulation is the top of it for me, alongside my full baby hairs though. 
I am confident that you will find it a bang for your buck. It sure is worth a position on your hair care stand. 
With The Ordinary Multi-Peptide hair serum, what you put in is what you get.
Thanks for reading. Africana Fashion provides relevant beauty articles to suit your healthy lifestyle.