It's on everyone's lips in the beauty market, we hear of it a lot, and I'm sure you've seen influencers, beauty enthusiasts, and bloggers give their take on it.
This is why I decided to check out the Anastasia Beverly Hills Brow Freeze styling wax with a review to help another curious mind out there.
We all know new tools, beauty treatments, and products are launched every other day to quench our thirst to enhance our beauty in the best natural and safe way.
So imagine my shock at everyone's clamor for the latest brow styling wax by well-known brand Anastasia Beverly Hills. The first batch was completely sold out in a matter of days.
Even now that it has been restocked and time has passed, the styling wax is still on people's lips as the one product you need for a defined feathered brow.
For curious minds looking for something honest before they dive into the trend, this is an Anastasia Brow Freeze styling wax review that delves into everything about brow wax and why you should get it.
Quick Review
Used on the brow to freeze hair in place
A clear wax feature that doesn't look flaky after application
Long-lasting and extreme grip on the brow locks
Adds volume to the brows, giving it a feathered look
Does not have residue or a sticky feeling
Tames unruly and coarse hair
It is mess-free and grips the skin and hair
Easy to remove and clean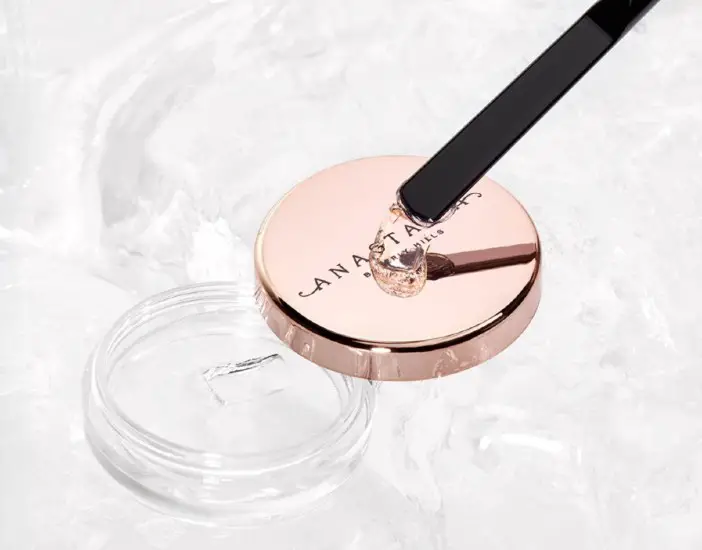 Anastasia Brow Freeze Styling Wax Review
Okay, I have to confess. I thought this brand of brow wax would be too good to be true. After all, we have experienced a product claim something and turn out to be the opposite.
This is exactly how I was going into my testing phase of the Brow Freeze product. But I can say I was shocked beyond words on how much true to words the product was.
Well, my interest in Anastasia's Brow Freeze Wax was thanks to TikTok and Instagram trends of soap brows. I mean, the trend was unending. Anastasia Beverly Hills founder, Anastasia Soare also confirms the wax was inspired by the said soap brows trend.
So, I was interested and idly paying attention.
Then the product launched, and I was shocked at how fast it was out of stock. I had to wait for it to be restocked before I could get my hands on it. I wondered what people saw that made them go through hoops to get it.
Now, I was definitely interested and actively paying attention.
I finally got mine (thanks to having awesome friends in the sales department) and was ready to get into it. The doubt was still there, but I just had to see what the fuss was all about.
I am now a convert.
The Brow Freeze wax was much more than I can explain. But I will try to encapsulate everything I experienced using the styling wax by its features.
Less is more
Now, this I realized makes the styling wax already different from known brands. The wax might look simple enough, but I just needed to apply a little of the wax on each of my brows.
Just so you know, I have already filled in the spaces in my brows with a brow powder.
After applying the wax with a spoolie, I brush up. And to my amazement, it stuck almost immediately. And it didn't stick the hairs to my skin like lamination. Instead, it made my brows look fluffy and full.
Easy styling
Brushing my brows to whatever style and shape I wanted was easier than I thought too. You can brush your eyebrows upwards if you love the soap feel or bushy boy brow feel. And the best part, it lasts ALL day.
You might find this surprising, but I was shocked that it didn't smear or melt after applying. The wax also didn't become flaky or whitish. I didn't have to use an activator or water to get it to stick or feel natural and fluffy on my eyebrows.
However, the wax was a bit thick. Therefore, a little at a time is all you need. And rather than scoop with your spoolie from the jar, press the spoolie into wax the jar. However, it should not be too deep.
How I feel
After using it numerous times, I would say I won't be going back to any other type of brow wax. My brows didn't feel heavy or sticky after applying. And the process of putting it in place didn't even last up to a minute.
So I would recommend Anastasia Brow Freeze styling wax as your go-to brow wax. I mean, I can't do without it in my makeup routine now.
Pros of Anastasia Brow Freeze Styling Wax
1. Long-lasting
Brow Freeze is known to freeze your brows in place for as long as the wax is on your brows. It helps to stick and stay, giving you any shape you want.
2. Tames unruly brows
Brow Freeze styling wax is also known to tame unruly and coarse hair brows. You can keep your brows in a neat and shaped style by combing or styling the gel however you want it. This makes it look clean and beautiful.
3. It doesn't need an activator
Most brow styling and shaping wax need water or activators to make them not look stiff or flaky after application. You wouldn't need these with Anastasia Brow Freeze styling wax. The wax also doesn't feel stiff on the brows when applied.
Besides this, you won't find residue or whiteness when you use the makeup product. And it is mess-free when applied. Water or an activator could leave a mess when mixed with brow styling wax. Brow Freeze is clean to use.
4. Leaves your hair feathered and fluffy
Another advantage of Brow Freeze is its ability to leave your brow hair looking feathered and fluffy. It doesn't stick it to the skin but makes it look voluminous and noticeable. Your eyebrow hairs are lifted instead of glued to the skin.
5. Vegan formula
The brow freeze wax is made of organic and natural products. It is paraben-free, alcohol-free, oil-free, and cruelty-free. The ingredients are natural and good for the body and environment.
Cons of Anastasia Brow Freeze Styling Wax
1. Not meant for sparse eyebrows
This is sadly what might be a turn-off for people with sparse eyebrows. The styling wax is meant for people with medium to full eyebrows. Sparse eyebrows, on the other hand, cannot get the full fun experience of Anastasia Brow Freeze styling wax.
2. Could dry out if in contact with air
Another sad thing is you have to keep a lid on your jar. The Brow Freeze product could dry out when it comes in contact with air much longer than it should.
This means, every time you are not using it, the lid should be tightly shut on the jar. Though it is regular for all skincare and beauty products, to avoid them being oxidized.
How to Apply Anastasia Brow Freeze Styling Wax
Applying the styling wax is quite easy, and you don't have to use much product on your brows unless you are going for a laminating look. But you can say the following is a quick step in applying Brow Freeze:
Fill the spaces of your brows with a powder or eyebrow pencil.
Press a spoolie into the pot. Wipe away excess wax at the back of the cover.
Brush your brows with the wax-coated spoolie.
Style your eyebrows how you want them.
Wait for at most a minute for the wax to set in, cement, and fluff your brows.
If you still need a little help with how to wear Brow Freeze, you can use the video as a quick guide.
Read also: Best Makeup Kit in All Sizes You Could Possibly Want
FAQs on Brow Freeze Wax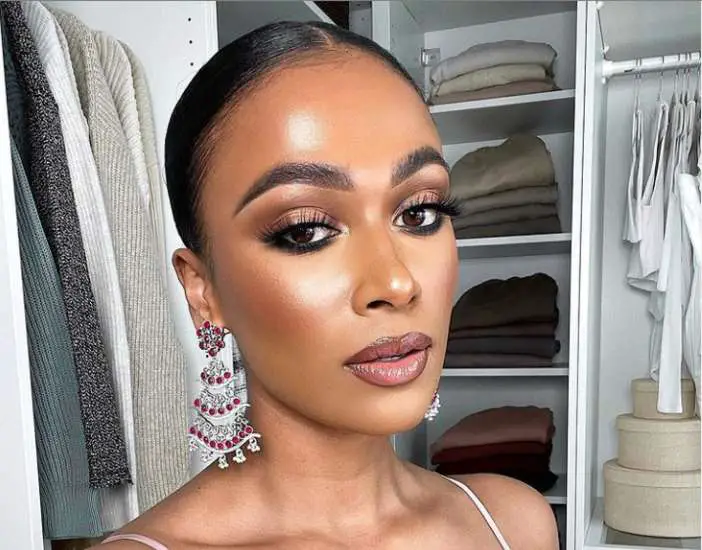 What is a brow wax?
Brow wax is a makeup product used to set your eyebrow hairs. It is used to create a flattering look to fluff or hold your brow hairs in place.
You can also use brow wax to shape and style your eyebrows, creating the brow definition you want. Unruly eyebrow hair can be tamed with brow wax.
Is Anastasia Brow Freeze styling wax worth it?
Yes, it is. Anastasia Beverly Hills Brow Freeze styling wax is worth buying.
The product is a hybrid of a gel/wax/jelly that keeps your brow looking feathered and fluffy. It is becoming a favorite of makeup professionals and enthusiasts.
The product, unlike other styling wax, is easy to apply, sticks and fluffs, lasts long, and is easy to remove. Also, it has a transparent feel and wouldn't look flaky on the skin.  
See also: Top Makeup Brands for Dark Skin: Define and Highlight Your Skin With the Best
Is Brow Freeze better than microblading and lamination?
There isn't a clear answer because they all function on a different level.
That is, Brow Freeze is a great short styling wax that keeps your brows in place for as long as it is on it. It is great for people with medium to full brows.
On the other hand, microblading is a semi-permanent eyebrow filling. It has to do with using needles to insert coloring to the eyebrow line, filling it with color.
Meanwhile, lamination is the method of creating new smooth and shiny brows. You would be perming your eyebrow hairs to make the area fuller and even.
Microblading and lamination are great for people with sparse to medium hair on their eyebrows.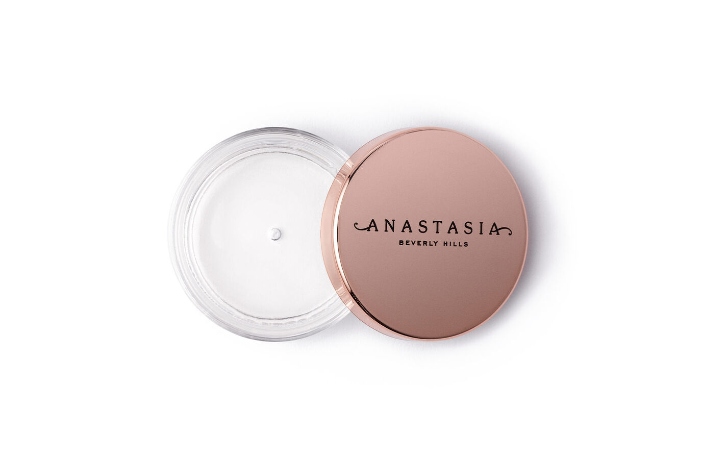 Conclusion
I had to do an Anastasia Brow Freeze styling wax review when I realized people wouldn't stop talking about it. I was interested in what this new product could offer. And I found I was pleasantly surprised.
Brow Freeze actually gets to feather and fluff the brow hairs like no other product. Also, it is long-lasting and doesn't need to be reapplied.
Therefore, you ask, is it worth it? Totally. Brow Freeze is worth adding to your beauty collection because it provides a handy and effortless set brow. You can wear your eyebrow low, high, or sleek.
You can try the Brow Freeze Wax today with the help of this review. I know I would always have one in my makeup set.
Africana Fashion provides relevant beauty articles to suit your healthy lifestyle.