There's just something about perfectly manicured nails. The crisp sharpened tips, smooth and shiny finish, and of cause, a polish glistening perfectly against your skin. After all, when you have nail polishes for skin tone fitting perfectly with yours, there is nothing you can't achieve.
Nail polishes, no matter your skin tone, has a way of standing out. However, some selected nail polishes fit dark skin tones perfectly.
Whether you have warm, cold, or neutral undertones, there are some shades of nail polishes that come out perfectly, blending with the chestnut or deep chocolate of your skin. And when it does matches your undertones, it's going to make your skin pop.
Having lovely nails is very beneficial. Not only because you get to protect your nails from chipping off, but also project a nice aesthetic.
Your nails will complement your overall beauty and look. And the stranger and harder to identify the shade, the better. This is why I have gathered a few of the best nail polishes for all shades of dark skin.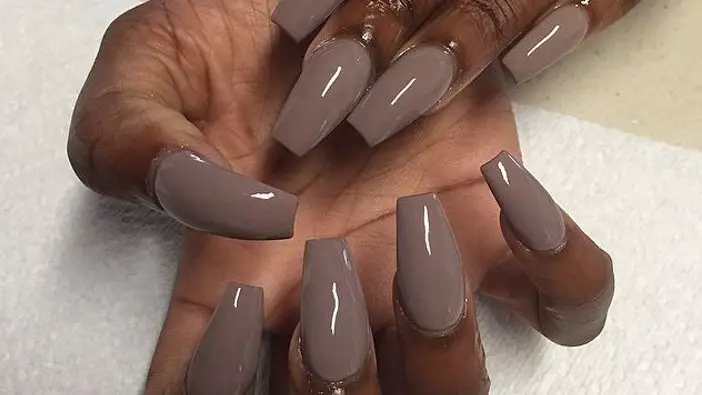 Best Nail Polishes for Skin Tone
Exquisite nails and nail polishes need mastery, especially if you like doing mani/pedi by yourself. With your handy tools like a nail lamp, you can get the best out of these nail polishes for your skin tone.
The recommended colors are user favorites, and they range from top classy brands to your usual drug store colors.
1. Best Overall Nail Polish
OPI Nail Lacquer is one tough nail polish brand to beat when it comes to drugstore nail polishes. The nude colors are fantastic for a cool day or a mellow look.
Whether on dark or medium-light skin, the OPI brand has a lot to offer. When you are looking for nail polishes for your skin tone, OPI is a brand that can cater to any color you want.
I prefer the colors Be There in a Prosecco and Tiramisu for Two because of their natural nude shade that blends in with any skin tone.
2. Best Vegan Nail Polish
It's not every day you would feel comfortable with a product with toxins. If you are very careful with what you use on your body, especially if you are vegan, the Sally Hansen Good Kind Pure nail polish is just for you.
The color ranges are fantastic, but you would love the Golden Quartz, Eco-Rose, and Crystal Blue for your skin tone. They are effortless and bounce off your skin undertone, no matter the hue.
Also, the polish is made with no toxins, but all shades are made from natural plant-based ingredients. Even the brush is made from plant-based brush bristles. You can wear it for four days without chipping.
3. Best Hot Pink Nail Polish
Hot pink can go with any skin tone. Essie's Summer Nail Collection is very electric and alluring to the eyes. With a pearl finish, the Pink shade is bright enough for the summer. Summer is a time for warm tones, and pink brings out the warm tone of your skin.
Furthermore, the brush fits every nail size and glides easily along the top. The color is bright and punchy but not too saccharine. This is why it falls among the best nail colors for your skin tone.
4. Best Red Nail Polish
As I said, it's hard to beat OPI in the nail color department. OPI's red nail polish has the best color hue, from light red to deep red and burgundy. It is long-lasting with at least a 7 days guarantee.
The classic red color is suitable for all skin tones and any outfit. Also, the color demands attention, and it's very enchanting. It's why red is a go-to color for nail art lovers.
5. Best White Nail Polish
Super White Nail Polish by Karlash is smooth and long-lasting. It has a rich shade of white and it's alluring to the skin tone. Naturally, your skin undertone bounces off anything white.
And with a white manicure, your body will radiate warmth or cool vibes. The product is also free of toxins and has not been tested on animals.
6. Best Matte Nail Polish
Coming in six pastel colors, Ownest Matte Nail Polish set falls under the best nail polishes for your skin tone because it features colors for everyday and special occasions.
The matte velvet pigment has a mist effect that brings out the matte texture after application. Its thick liquid makes it easy to use in small amounts for every application.
It is breathable for your nails, and you don't have to worry about the colors not matching your skin tone. They are all in natural earthly shades. Also, you can wear it without much worry because it is lightweight and easy to carry. Asides from this, it is a perfect gift for nail lovers.
7. Best Glossy Finish Nail Polish
Revlon's Nail Enamel offers a nice glossy finish that shines instantly, allowing the light to radiantly bounce off its coat.
It comes in different shades of nude and brown to look demure but fun and flashy. The finish is also anti-fade, which means the color won't wear or fade easily.
It is free of the toxic five and safe for the hands. The different colors are exquisite and do not bubble after application.
8. Best Antifungal Nail Polish
This is an all-antifungal organic red nail polish by Dr.'s Remedy. It's used for toenail treatment.
The polish is long-lasting and vegan. It contains ingredients like tea tree oil, garlic bulb extract, wheat protein, lavender, and vitamins. The polish is also quick-dry and helps to hydrate the nails.
The antifungal properties help restore your nails and strengthen them.
9. Best Quick-Dry Nail Polish
Essie's Expressie Quick-Dry is a vegan polish that glides smoothly on the nails. If you are in a hurry and don't have time for your nails to dry, you can use this polish. It comes in a lovely set of colors that would bring out your skin tone.
They are not time-wasting, and in two minutes you have applied, dried, and flying out.
Furthermore, there is no need for a topcoat or base. All you have to do is apply the polish two times, wait a minute to dry, and you are done.
Another spectacular thing about the polish is its new angle brush for easy application on both hands. You can switch between your dominant and non-dominant hands without smearing or having a less than perfect coat. It works for every season too.
10. Best Longwear Nail Polish
For longwear, CND Vinylux is a great polish to have at your side. With a variety of shades meant for every skin tone, the polish is chip-resistant and fast-drying.
You can wear the polish weekly and renew or top the coat. It's simple to apply and does not need a base coat. However, a top coat must be applied to it if you want enhanced time durability.
What Are Nail Polishes?
Nail polishes are thick liquid formulas applied to human fingernails and toenails to add color, decoration and keep the nails protected.
The traditional nail polish is made from polymer dissolved in a solvent. When the liquid polish is applied to the nails, the solvent evaporates. This then leaves the polymer to dry and firm.
An adhesive polish is applied to the colored polymer to make it shiny. And the overall finish is usually glossy unless it is a fast-drying paint like matte nail polish.
The traditional nail polish is always inexpensive and does not need too much technology like other nail paint like acrylic or gel nail polish. Nail polish is great because apart from their aesthetic look, they also protect the nails from chipping. And protected nails are healthy nails.
How to Find an Authentic Nail Polish for Your Skin
It's natural to get something inexpensive when the regular price is not usually that low. But some of these nail polishes have been mixed or rather are not as authentic as the real deal from major brands. So how do you spot authentic or fake nail polish?
Good nail polish takes under an hour to dry.
The authentic polish has a thicker consistency.
Look for the authentication seal of the brand on the label. Some can be found by the side, others are taped at the bottom of the polish bottle.
Bottles are slightly different. If you do not know the actual bottle shape of a polish you are buying, check for product photos on the internet or the brand's website. You will notice a slight difference in shape and size.
The smell of solvent should not override the polish. When the smell of the solvent is evident, it means the polymer is light, therefore the polish is also light.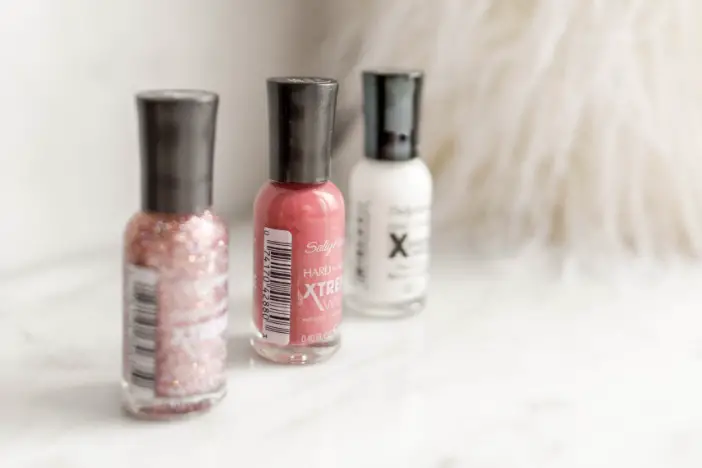 How to Make Nail Polis Last Long
You can get the optimal use of your nail polish if you know some hacks that would help. These hacks are perfect if you are like me that have little time and can't be bothered to go to the nail salon every other day.
Nail polishes are easy to apply, but they can wear off pretty fast. So some useful tips to have handy with you to make your nail polish last long include:
Apply thin not thick coats of nail polish. Thick coats tend to chip quickly than thin ones.
Natural dry coolly. Instead of using hot hair, use a fan or cool air to dry your nails. Hot hair dries nails poorly.
Short nails are less prone to chipping off than long nails. If you want your nail polish to last long, opt for shorter nails than long ones.
Repeatedly coat your nails every two to three days with a top coat. The top coat seals the polish and makes it look clean and fresh every time.
Avoid your cuticles. Nail polish on the cuticles will lead to peeling off because the polish can't adhere to the skin.
And always learn to protect your hands when you do your chores.
Do nail Polishes Contain Toxins?
Yes, they do They are called the toxic trio. They are dibutyl phthalate, toluene, and formaldehyde. Dibutyl phthalate (DBP) is used to make nail polish more flexible.
This is what holds it together and reduces cracks and chips. DBP has short-term to long-term toxicity. The effects of DBP are not severe. However, it can irritate the skin, eyes, nose, mouth, and throat.
On the other hand, Toluene is a paint thinner. It is used to make the polish smooth and hold it together.
The chemical has been described as toxic, having been linked with issues in the nervous system.
Also, some symptoms like dizziness, nausea, eye irritation, and headaches have been linked to toluene. It is liquid and its vapor form is quite dangerous, especially to those who are regularly exposed to it.
And formaldehyde is a component used to harden the nails. The FDA regulates the use of formaldehyde in nail polishes because it can be toxic. Formaldehyde has been linked to nasal and lung cancer.
These toxins can be frightening. However, there are eco-friendly nail polishes you can use. The polishes have natural ingredients or components that are used as alternatives to the toxins. Also, brands regulate themselves and identify the toxins, if they are present.
SEE: How to Remove Gel Nail Polish: 3 Safe Ways to Do It
Can You Recycle Nail Polish?
Yes, you can. It's good to want to protect the environment, which means disposing of or recycling your nail polish properly. In the U.S. nail polish is considered to be a hazardous waste, so dumping it in the bin is not an option.
There are earth-friendly disposal facilities like Chemwise that helps to dispose of the polish for you. All you have to do is call the local listing around you and give them a heads up you are coming.
Also, you can reuse your nail polish even after its lifespan. For instance, you can use it to make needles easier to thread (still don't know how this works) or paint handwritten labels and signs. Also, it can be used for keeping shoelaces from unraveling.
And cheekily, you can use red nail polish to paint the sole of your shoes, giving it a faux Christian Louboutin look.
SEE: Get Fake Nails Off With These 6 Effective Nail Removal Techniques
Frequently Asked Questions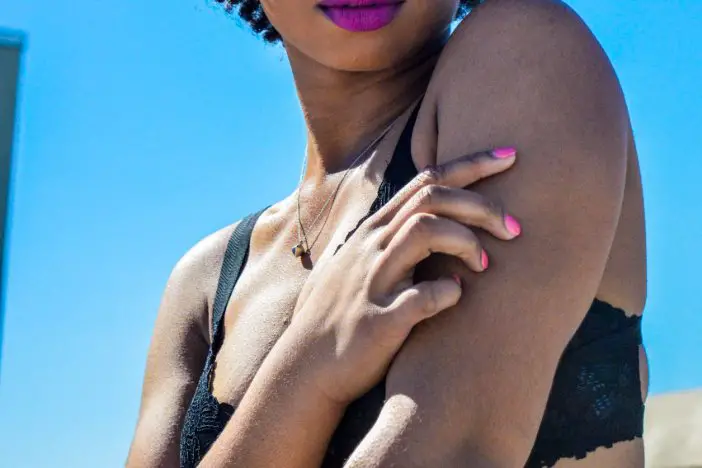 Do nail polishes expire?
Yes, they do. There is a shelf life for every nail polish.
There is no designated shelf life by the FDA. However, companies do put the shelf life of their polishes to be 18 to 24 months after opening them. But you can use your polish after 24 months, as long as it has not gone bad.
How long do polishes last on nails?
2-3 weeks. However, how long your nail polish lasts depends on your lifestyle and the polish itself.
A standard traditional polish can last a few days without chipping. Nail polishes on fingers can last for as long as 7 days to 12 days if you don't do anything strenuous with your hands. Neither are you into any extreme sporting activities.
For pedicures, your polish will last longer, especially if covered. Expect a time fill of two to four weeks.
Asides from this, if you specifically want long-lasting nail polish, you can opt for long-wear formulas that have a longer span, and you might not see a chip until after two weeks.
How do you know if your polish has gone bad?
The texture is a dead giveaway. Once the texture is thickened and gooey, becoming harder to firm or manage, it has definitely gone bad.
Bad nail polishes are lumpy and will not even sit to be coated. When your nail polish looks like this, it has reached the end of its lifespan.
You can preserve your nail polishes to last for a long time by cleaning the edges with a nail polish remover (acetone). Also, you can store them in a cool and dry place. Sunlight is not good for nail polish.
Takeaway
Nail polishes for your skin tone involve using colors that would match your undertone and your skin color.
Like the best overall OPI Nail Lacquer, the colors are simple and elegant. You can also treat your nails with these great colors, just as Dr.'s Remedy Antifungal Nail Treatment.
You have to remember that you have to constantly care for your nails to last long. This is why there are nail hacks to help make the polish last for as long as it can.
Furthermore, you can switch things up when the nail has reached the end of its run. You could use what is left and get creative with it. After all, we don't want to harm the environment.
And finally, nail polish is part of an aesthetic art that speaks to many women. Not only because of their lovely colors but also because they help to protect your nails.
This is why getting the best nail polishes for your skin tone is essential.
Africana Fashion provides beauty and lifestyle articles to help improve your daily living.