Looking good for black men with beards is not an easy task. This is because they have to maintain the perfect face and trim all the time. There are factors like the best beard trimmers for black men you need to consider.
Then you go further by knowing how to get the perfect beard trim and shape that fits your face. Then the technicality in using your trimming tools, if they would irritate or complement your skin. Would the trimmer get the curves and the angles you need, and how many strokes will it take to get it.
These endless questions need to be answered if you want the perfect beard trim. And it's not like picking any trimmer will solve this problem. You have to actively look for the best beard trimmers for black men.
You can't buy just any type of product. And there are countless things to think about. However, where do you start from?
Obviously, there are more trimmers you can count with your fingers and toes out there that offer good quality services. But some are better at offering you what you need.
I have here the list of the best beard trimmers for black men. Some are within budget, and others offer great service for the right price. Also, there are many to consider, but you will definitely find what you are looking for in this set.
Best Beard Trimmers for Black Men
You can't have a good beard grooming experience without beard trimmers. When you go over your trimmer options, you realize it's not so easy to pick the right product, right?
Well, I have simplified your options for trimmers based on their battery capacity, weight, length settings, and unique features. So feel free to read through the list and compare it with the buying points I will highlight below to make your decision.
1. Best Beard Trimmer Under $20 for Black Men
Philips Norelco MG3750 Multigroom Beard Trimmer comes at a good price for an all-in-one product. The trimmer features 13 trimmer attachments for your grooming needs. There is a steel trimmer, precision trimmer, beard trimming guards, stubble guard, nose and ear hair trimmer, and a cleaning brush.
You can get a good quality trimmer of less than $20 and still get your precision cuts. Also, the blades are sharp and are easy to detach and rinse out.
Furthermore, the blades sharpen themselves and remain intact even years into use. You don't need oil to maintain its high performance.
Pros
All-in-one
It is inexpensive
The trimmer has sharp blades
Easy to use
Con
You will have to watch out for the battery
2. Best Adjustable Beard Trimmer for Black Men
Panasonic Er-BG42-K is great for people who want to sculpt their facial hair. The product comes with 19 adjustable length settings if you want to trim, cut, or sculpt your hair finely.
The comb attachments raise the flattened hairs, and the sharp blades cut them cleanly, making a nice precision cut.
The sleek design makes it handy and firm. The ergonomic grip also makes it comfortable to control while being used. It won't vibrate out of your hands.
Also, the trimmer has a wet/dry feature. So you can use it cordless in the shower or at the bathroom sink. It's the perfect cordless tool to give you your perfect beard cut.
The trimmer won't take much space. Plus fits well in its bag. It should always be stored in a cool dry place at all times.
Pros
It is cordless
The trimmer has a wet/dry feature
Easy to adjust length settings
Has a strong motor power
Comes with comb attachments
It is lightweight
Cons
Causes split ends
Might spit out hair, causing a cleaning up after
3. Best Complete Beard Kit for Black Men
The Philips Norelco Multigroom Series 7000 MG7750/49 is made of 19 beard attachments to help with your facial, head, and body hair. You can use the trimmer for all your styling needs.
The blades are 2x self-sharpening and don't need to be oiled too often. This means you can use it on the go without having to worry about not oiling after use.
Also, the guards are reinforced with fiberglass material to give you an even trim. Furthermore, the material prevents bending and buckling.
The motor is powerful and can be used at its maximum power. Also, the motor is made from metal steel and tampered steel. It drives through your thick mane with ease.
And for the battery, it delivers up to 5 hours to power the strong motor after every charge. The rechargeable battery is long-lasting and can run for as long as 5 years.
Pros
Long-lasting battery
Powerful motor
19 beard attachments for clean cuts
It is washable with water
It can get around corners and edges
Con
Hair can get into the inner device
4. Best Moustache Trimmer for Black Men
Remington MB-200 is a simple titanium-coated blades trimming tool. The trimmer has thin blades that you can zoom in to adjust. Also, the blades stay sharp. You won't need to use oil to lubricate.
Furthermore, you can use the blade to create clean smooth cuts that won't slip. The grip of the blade is tight and flexible between the fingers.
It is compact and easy to carry around because it is cordless and rechargeable. A plus is having a charging indicator, which makes it easy to tell when the battery is fully charged.
Pros
The trimmer is compact
Cleanly cuts thin areas
It creates detailed cuts
Good for travels
Con
Hair gets stuck between blades
5. Best Battery Beard Trimmer for Black Men
Wahl Stainless Steel Lithium Ion 2.0+ Slate Beard Trimmer Model 9864SS is one of the best beard trimmers for black men because it has a strong battery life of up to a month.
You could continuously charge the Lithium-ion technology for up to 6 hours and use it for months without needing to plug again in a while.
Also, the trimming kit is an all-in-one beard trimmer for mustache, haircuts, body grooming, and fine detailing.
However, you don't have to worry about hygiene when you cut your nose and ear hair. The trimmers used for them are separate. Also, the kit comes with a dual foil shaver for really close shaves. This is best for sensitive areas of the body.
Furthermore, you can use the trimmer to get complex detailing with the T-blade attachment in the kit.
The beard trimmer is handy and can be taken anywhere you are going. The compact design makes it easy to pack in your luggage or carry on.
Pros
Long-lasting battery life
Has T-blade attachments for detailed cuts
The trimmer is easy to use
It is an all-in-one trimmer for any body hair
Cons
Guard teeth might break off if you are careless
6. Best Corded Beard Trimmer for Black Men
Andis T-Blade Professional Personal Beard Trimmer is a great beard grooming tool you need for outlining and trimming out your edges. The trimmer has a magnetic motor that is cool to the hands and also grips firmly.
Besides this, the trimmer features thin teeth that shape out your edges perfectly. The blades are durable, being made from carbon steel, which is high-quality and long-lasting.
You don't have to worry about the noise. The cool motor works in quiet hums, easing your mind as you trim. You can use the t-blade to trim necks, beards, mustaches, and edges around your ear.
Pros
Great for trimming edges
The trimmer works quietly and effortlessly
It is excellent for dry shaving
Cons
It is weighty
Can't be carried around
7. Best Travel Beard Trimmer for Black Men
Philips Norelco QP2520/70 OneBlade Trimmer and Shaver is your excellent travel buddy among the beard trimmers for black men. It's designed to trim, style, groom, and shave stubbles anywhere, anytime.
The unique blade is 200 timers per second faster when it cuts. Also, the blade is comfortable to the skin and efficient at getting your hair neat and tidy.
The dual-sided blade makes it even out your hair when you cut and clean.
Pros
Cuts hairs evenly
It is compact and easy to pack for travels
Cuts beards and styles it
Sharp blades
Excellent motor power
Cons
The rechargeable battery only works for 45 minutes
8. Best High-End Brand Beard Trimmer for Black Men
Panasonic Wet/Dry Cordless Electric Beard and Hair Trimmer Er-GB370K are durable and long-lasting. This high-end brand is known for producing efficient products.
This particular trimmer has ultra-sharp blades to cut precision edges. The blades are honed to a 45 degrees angle to make for better precision cutting performance. If you need a beard trimmer to give you your straight cuts, this is the one.
The cordless trimmer besides provides 19 individual trim settings that range from 0.5mm to 10mm for detail cutting.
You can work while in the shower or by the bathroom sink. The wet/dry feature makes it a versatile product you need. This is why it falls under the best beard trimmers for black men.
The trimmer is easy to maneuver around the hands and does not feel heavy on the hands when you cut. Therefore, clean cuts are achievable.
Pros
It is lightweight
It cuts edges easily
The trimmer has a wet/dry feature
Sharp blades
It has a good grip
Cons
It's a bit pricey
Not enough length setting for fuller beards
9. Best Styling Beard Trimmer for Black Men
Hatteker Men's Beard Trimmer is a 3 in 1 trimmer that clips hair, beard, and detailed trimmings. The product falls among the best beard trimmers for black men because of its precision styling attachments for trimming mustaches, sideburns, stubble, goatee, and body hair.
The trimmer has high carbon self-sharpening blades that are durable. You are saving up with this model. With the complete set of attachments, you can style your beards however you want.
It has enough length settings to provide a variety of hairstyles. The durable motor is powered by a rechargeable battery that can run up to 2.5 hours.
The low noise makes the machine desirable and easy to use. You can work on your beard effortlessly and stylishly.
Pros
Long-lasting battery
It is easy to use
The features are adaptable
Cons
Does not work while plugged in
The guards needs to be paid attention to while trimming
10. Best Sensitive Skin Beard Trimmer for Black Men
Braun Hair Clippers and Beard Trimmer Kit MGK3980 is great for styling and doesn't cause irritation or get hair caught in the blades. It comes with comb attachments for raising flattened hair.
The trimmer also has 13 length settings between 0.5mm to 21 mm. When in need of something for a quick charge, it is the perfect trimmer you should get. The blades are durable, and you won't need to oil them often.
It has a wet/dry feature for shaving in the shower or anywhere else. The beard trimmer is easy to clean and gives a clean cut.
Pros
It is compact and easy to pack
The blades are easy to clean
The trimmer has a wet/dry feature
It's an all-in-one grooming kit
It has a great balance in your hands
Con
The battery lifespan is not as long-lasting as you want it to be
11. Best Beard Trimmer for Black Men With Thick Hair
WAHL 5622 Groomsman Rechargeable Trimmer provides precision cuts from high-carbon blades. Also, the blades are sharp and work through beards.
The beard guards work through short or long, thin or thick beards. It is cordless and rechargeable for convenience.
Pros
It is rechargeable
Works on thick beards
Gives precision cuts
It has long-lasting blades made from carbon.
Con
Length setting options is not wide enough
12. Best Compact Beard Trimmer for Black Men
Remington MB4700 Smart Trimmer is the best compact trimmer a traveler would need. The trimmer is digitally set and features 175 length settings. What's even better is its feature of memorizing your previous settings, making it easier to choose what you want.
The touchscreen beard trimmer is lithium-powered, which makes it light to use. Also, the trimmer has turbo senses and adapts to your cutting style. Even the most clumsy person can use this without getting cuts.
Cleaning is easy with the trimmer. It is washable with water and easy to maintain. The casing is compact and you can travel light with it.
Pros
Compact and travelable
It stores your favorite length settings
It is washable
The trimmer is lightweight
Smooth motor power
Cons
The battery can't run for more than 50 minutes
How to Pick the Best Beard Trimmers for Black Men
Beard trimmers for black men need to be chosen based on some specific factors you would need your kit to be able to deliver. This is essential when buying a beard trimming kit.
The average beard trimmer should be able to provide you with the following factors.
Motor Power
Motor power is essential when you trim your beard. Black men are known to have thick curly hair that could be hard to pick. A trimmer with an efficient and effective motor is essential.
A weak motor oil could stop midway when you trim, so you need something strong that could plow through the thick curls. The better the motor power of a trimmer, the easier trimming your beard would be.
Therefore, when you are looking for the best beard trimmer for black men, your top criterion is the motor power. It should be above average. This would guarantee you use the trimmer for a few years.
Also, your trimmer should have cooling technology. Some trimmers run hot while you use them. This could lead to burns or cuts while you shave. It is best to buy trimmers with cooling technology to avoid heat build-up.  
Attachments
Some beard trimmers come with attachments of over 20 pieces. These attachments are added accessories to make your trimming process more efficient. If you want detailed trimming and styling, you would need beard trimmers that provide adequate and right attachments.
Also, attachments make it easier to enjoy the trimming experience. Combs, extra trimmers for the ears and the nose, and blade replacements help improve your trimming experience, especially when it comes to beard styling.
Interestingly, some kits come with body trimming tools to keep the hair on your body maintained. What you want with your trimmer will determine how many attachments you need.
If you are very particular about doing things yourself. Then you would be interested in the attachments that come with a beard trimming kit.
Versatility
A beard trimmer should be versatile when it comes to trimming. Can the blades be switched with ease? Can it change to battery or electric trimmers? What if you need to travel, is it compact?
You need to find the answers in your trimmers. It should provide blades that can work more than one function for days you are in a hurry with no time to change blades. Also, your beard trimmers should have ease of use. This makes them versatile.
As I highlighted earlier, some trimers cut body hair too. This makes them function more than just facial hair remover. Your chest hair could be worked on with the right trimmer.
Length Settings
This is dependent on the length of your beard. Length settings are the range you can set your trimmer to cut. It ranges from a short scalp cut to a slight graze. The length settings are between 3mm to 30 mm for some. This is to allow for precise cutting.
Your beard trimmer should have length trimmers that would appeal to the type of trim you want. If you want a short trim or a graze, the length settings should work the blades and combs accordingly to the settings.
You won't want to buy a trimmer that only does short beards when what you want is a simple trim of a few millimeters. The length setting of a beard trimmer should be adjustable and easy. This makes it easy when you move from one part of your beard to another.
For instance, the beard on the cheek sides is always shorter than the chin, you would need to glide easily from one side or part to another by just adjusting the length settings to give you a clean cut.
Blades
This is an important criterion to always remember when buying your beard trimmer. Facial hair for black men is thick, curly, and hard to root out. You need a strong set of blades that can handle such hair types.
The sharpness also has to be long-lasting. Some blades may wear out after a few uses and need changing. The blades of the trimmer should not break easily. It must provide the optimum sharp strength when you use it.
It must effectively glide through the edgy and tough parts of your beard. Also, the blades must be easy at angling without damaging your skin. It should be easy to sculpt your angles and edges with a good and detailed blade.
The material of the blade is what determines its versatility. You can go for regular steel blades or carbon steel blades. The regular steel blades are great for facial hair but are not as durable as carbon steel blades on the other hand.
Carbon steel blades are stronger and long-lasting. They do not go blunt easily, even with frequent use. 
Budget
Your budget determines if you are going for high-quality or medium to low-quality ones. However, it is recommended you go for high-quality trimmers.
Also, your budget is what will determine how you balance the quality, features, and attachments that come with your kit. The grooming kit ranges from $20 to $200, from simple to detailed and complete sets.
The choice of your beard trimmer is dependent on how much you are willing to spend. But I think it's safe to say that buying a high-quality trimmer is not a waste but an investment.
Corded/Cordless
To be corded or cordless…
That is like saying how you want your pizza or sandwich. This is based solely on your preference and lifestyle. Both types have their pros and cons you would need to consider.
For example, cordless trimmers are versatile to maneuver when you use them. However, they have a low power supply that would not do well with the blades for thick curls.
Charging the battery sounds nice, so you won't have to think about the wires and stress it takes to set up. But the battery wanes in power over time.
Corded trimmers have more power supply but can't be maneuvered easily with all the cord (of course) twirling around you. But they are long-lasting, and would only have to change the blades and not the body of the trimmer.
But what if you go to a place where there is no power during specific times?
See what I said. It's all about your lifestyle and preference. Both have advantages and disadvantages, you just have to be aware of what they are to make the right choice.
Battery
Your cordless trimmer should last at least 1 hour on average. Being able to trim your beard in a single trim is a feature that you need.
Also, the chagrining time is essential. The battery should be quick charging. Cordless trimmers should be fast-charged within 60 minutes or less. This helps quick trimming routines easily and without problems like running out of power.
Cleaning
It is a known thing that you have to clean your beard trimmer after every use. But what if the trimmer makes it hard to clean? It doesn't get the grime and hair out easily.
A good beard trimmer should be easy and uncomplicated to clean. The process shouldn't take too long, except you are the detailed kind of person.
Also, the kit should have adequate attachments used to clean your blades, combs, and trimmers themselves.
Reactions
As I said before, black hair is thick, curly, and stubborn. Your trimmer should be perfect to tackle such reactions and problems.
It must be designed with the black man in mind. No matter how fancy or equipped a trimmer and kit are, if it is not meant for black hair, it won't do the job the way you want.
It may look good, but if it isn't for you, it won't work out. Beard trimmers for black men should be able to work with the thick curls, bumps on the facial skin, and flakiness.
Design
This has to do with how compact and fit in your hands the trimmer is. A good beard trimmer should be easy to hold and maneuver between your hands.
Also, when you use a trimmer, it must be travel-friendly and shouldn't be hard to fit in carry-ons. If you are a person who travels a lot, you need a trimmer that would go everywhere with you.
Furthermore, no one likes a weighty beard trimmer. Lightweight beard trimmers are easy to lift and hold. You won't want to end the session in a hurry due to the weight of the trimmer.
A beard trimmer's design doesn't need to be attractive or fancy. It needs to be compact and user-friendly to make the experience much better.
Notable Tools in a Beard Trimming Set
There are different tools and attachments you would find in a beard trimmer. They range from basic tools necessary to use your trimmer to auxiliary tools that add extra to your beard trimmer.
If you want to buy a buy trimmer kit, the following are the basic tools in your kit.
Blade guards
These are the tools that protect your blade when you trim. You can opt to use your trimmer without your guard. However, it is safer to use your guards when you trim.
Guide combs
These are attachment comb attachments used to achieve your preferred beard lengths. The combs are used to measure your length settings also.
Scissors
Scissors are used to trace out the excess or flyaway. You use your scissors first before trimmer. Then you finish up by cutting the flyaway with your scissors.
Beard trimmer oil
This is a lubricator used to keep the blades clean and sharp. It sharpens the blade's edges and reduces friction. Vegetable oil, olive oil, or baby oil can work as alternative trimmer oils.
Cleaning brush
This is used for cleaning the trimmer after use. The cleaning brush cleans any leftover residue or hair between the teeth of the blades.
Benefits of Using a Beard Trimmer for Black Men
Any bearded man with a sense of style knows he needs a beard trimmer to keep his beard in the best appearance. You would need a beard trimmer for the following reasons.
Precision
Beard trimmers are essential if you want to achieve a precise cut. These are for men who want to make a statement with their beards. Your edges just have to be clean and smooth.
You can achieve this with a beard trimmer. The attachments and blades make the angles and edges fade and smooth. Narrow areas and tight corners will be easy to reach. It makes styling easy and enjoyable.
Easy maintenance
Your thick and curly hair would be easy to maintain and manage. Beard trimmers for black men would be just right for their thick and stubborn curls.
The process becomes less of a hassle and a scheduled or regular trimming routine wouldn't be so bad. You wouldn't mind keeping your beards longer. You just have to put that energy into managing your trimmer.
Sharp blades
Trimmers have sharp tiny blades that cut the thinnest of hairs on the face. This makes it the perfect tool to trim and prim your facial hair. You won't need to worry about not getting clean cuts or edges when you use the right trimmer for your beards.
Adjustable Pressure
Sensitive skins would not have to worry about getting cuts and bruises when the right pressure is used when they groom their beards. Beard trimmers have adjustable power. Whether it is corded or battery-powered, you can adjust the power settings based on what you want.
If you want a light trim or you want to trim your beards, you can adjust the power settings to full power or light power. This makes it easier for your skin. It won't be affected by the pressure being put on it.
Tips of Beard Trimming for Black Men
Wash and brush your hair before trimming
You have to keep your beard clean at all times. That is unnegotiable. Before you use a beard trimmer, you have to make sure your beard is clean and grime-free.
After washing comes brushing. You have to brush your beards out to see the full length of the strands and also to pop out flyaway curled in. Besides this, combing it lets you see how uneven your beard has grown.  
Use good beard products
This shouldn't be a hard guess. Your trimming routine is only good when you use the best beard trimmers for black men and the best products for grooming and maintaining your beard.
Moisturize your shaven skin
Moisturizing is essential when you use tools on your skin. Trimmers open up your skin and you would need to fill the pores with moisturizing properties to keep it supple.
Also, moisturizing saves you from feeling irritated after shaving. You would need good moisturizing products to keep your skin hydrated and supple.
A routine you also shouldn't skip is exfoliating your skin, both bare and facial hair-covered parts. When you exfoliate your skin you are removing dead skin cells from your skin. You can use a brush for your thick bearded area to remove dead skin cells laying in your facial hair.
Use an aftershave
Aftershaves are important to keep germs and treat the skin cuts you got while shaving. You would need good aftershaves to prevent bacteria or fungi from spreading on your face.
You can use alcohol-based aftershaves and non-alcohol aftershaves to clean the cuts and scratches on your skin. Also, it reduces the possibility of infections on the face.
Clean effectively
Cleaning your trimmers after every use is a must. If you want to maintain your trimmers properly, you need to clean them with the right materials. You need to sanitize and oil it when necessary too.
Doing this after every trim preserves the integrity of the trimmer and the blades. Plus any oil or facial hair left in the trimmer could affect the motor of the trimmer.
Therefore, you should take the pains of cleaning it properly and packaging it properly before you head out. It makes your life easier.
Style appropriately
Style your beard how you want it. Use the right blades and combs for trimming. You either want to groom your beard or trim it fully. The trimming kit should be effectively used.
Trim the flyaway with a scissor. And when everything is pair of and clean, use your beard oil to finish up. Then you are ready with your perfectly trimmed beard.
Maintaining Your Beard Trimmer
Maintaining your beard trimmer has to do with cleaning and storing it properly. This is an important tool in your routine, so it's only natural it gets all the love it needs by caring for it.
When you want to clean your beard trimmer, the first thing you have to find out is its water capabilities. Can it be rinsed with water or not? Wet/dry trimmers are easier to clean, especially with warm water.
After you wet your brush, you follow up by brushing the teeth of your trimmer. There is usually a brush attachment that comes along with your kit. Use it wisely. Firm bristles are also best when cleaning your brush.
Then you let the water dry out. You should use a towel, but do not store the trimmer immediately after. This could lead to a buildup of bacteria. And a contaminated trimmer is not good for your skin, it leads to skin breakouts you should be avoiding.
And when it's dry, lubricate it with oil. The oil usually comes in a tiny vial with your kit. The oil helps the trimmer stay sharp and clean to cut. An alternative to lubricating oil is vegetable oil, olive oil, or baby oil.
Has a side note, you should avoid cleaning any excess oil with toilet paper, towel, or washcloth. They leave particles behind that could get caught in the trimmer's teeth. A paper towel would do the trick of wiping excess oil without leaving fibers.
And finally, store in a cool dry place. Debris, dust, or water must not come in contact with your trimmer.
Read Also: Not only women should exfoliate their skins. You can pick one of these 10 exfoliators for dark skin tones to clear your skin.
Frequently Asked Questions
Is length setting really important when choosing a beard trimmer?
Yes, it is. The length setting numbers indicate how short or long your beard would be after trimming.
The number is usually indicated by a figure on the side of the comb. It could be calculated in mm, inches or setting. The lengths range from 1/2 to 1 to 20, depending on the brand.
Is cordless better than corded beard trimmer?
You choose.
There are advantages and disadvantages of both trimmers. As I highlighted above. Cordless trimmers are versatile and quick to trim and store. But they could be low in power.
Corded beard trimmers are high-powered but not as versatile. Your choice of which is better depends on your lifestyle and temperament.
What is the difference between a beard trimmer and a clipper?
Both cut hair, but clippers are meant to cut longer thicker hair. They are used for a haircut. Trimmers on the other hand are for creating finer details. Their teeth are much thinner than clippers.
With clippers, you can cut beard overgrowths, but not cut closely. Trimmers are for getting precision for your beard cuts. Their teeth are set to get a smooth line across the angles and edges of the face.
What do I do after trimming?
You wash it to get the hair off and use your beard grooming products like beard oils or wax to keep it shiny and moisturized.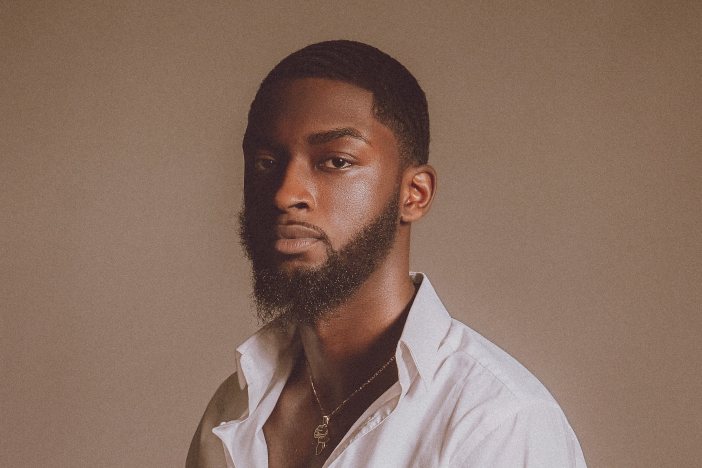 Conclusion
As a black man, styling your beards includes using the best beard trimmers for black men. It's not always easy to get the right trimmer. However, when you do, it makes things easier.
Beard trimmers like WAHL 5622 Groomsman Rechargeable Trimmer are compact and have enough guards to trim thick and thin beards evenly. Also, if you travel a lot, Philips Norelco QP2520/70 OneBlade Trimmer and Shaver is compact to fit in your carry-on or luggage.
And looking for something inexpensive? Then Philips Norelco MG3750 Multigroom Beard Trimmer is the best for you and would provide adequate features to help.
But I would also recommend Hatteker Men's Beard Trimmer if you prefer corded trimmers. The trimmer has a lasting battery and also a wet/dry feature.
Asides from this, you have to know how to maintain your tools and tips on how to optimize your trimmer.
Africana Fashion provides trending best review articles on products that would cater to your day-to-day needs.