Air Force Ones are still one of the most popular shoes in the world, as you know how much they cost and how well they have done in terms of fame and sales. However, I'm sure you have no idea what Air Force Ones are made of.
That's why you should read this article, as it provides detailed information on what Air Force Ones are made of and where they are manufactured.
SEE: What Kind Of Material Are Crocs Made Of?
What are Air Force Ones made of?
They are made of a combination of leather and rubber. However, some parts of the shoe also include suede, canvas, and other different materials.
What are the soles of the Air Force Ones made of?
Nike Grind Rubber is used for both the midsole and the outsole.
Rubber-based Nike Grind is a kind of rubber material that the athletic apparel company created.
SEE: Why Are Air Force 1s So Popular?
Why are Air Force Ones made of leather and rubber?
Because of durability.
Additionally, Nike invariably emphasizes its use of the best materials available. Therefore, using excellent long-lasting materials.
What kind of leather is on the Air Force One?
The AF1 shoes are made of white leather with light-grey faux leather heel tabs.
Do Air Force Ones have real leather?
Yes, they do.
The uppers of the majority of AF1 models are made of real leather. Then the linings are made of textiles, while the outsoles and midsoles are made of synthetic rubber.
On rare occasions, you will find that uppers may be made of textiles. However, this is only common when the company produces a few limited editions and collaborations, which are more of an exception than a rule.
SEE: What Is The Difference Between Men's And Women's Air Force 1?
Where are Air Force Ones made?
AF1s are made majorly outside of the USA.
96% of Nike shoes sold worldwide are made in factories in China, Indonesia, and Vietnam, out of 14 different countries.
SEE: Are Nike Shoes Made in China Fake?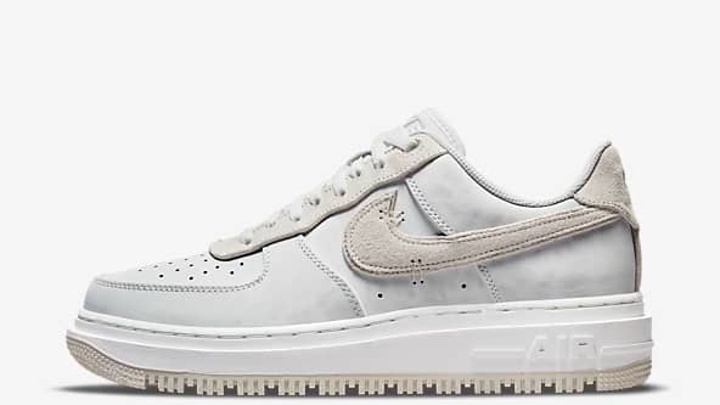 What makes Air Force Ones go yellow?
Oxidation is one of the primary causes of the yellowing of AF1s.
The oxidation process is a chemical reaction that happens when a substance is simply combined with oxygen.
This combination mostly happens when you wash your sneakers using products you shouldn't have.
SEE: Can You Put Your Shoes In The Dryer For A Quick Dry?
Is the Nike Air Force One vegan-friendly?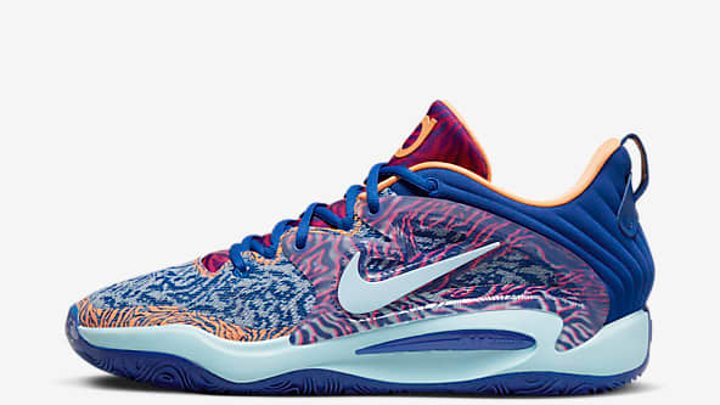 No, it is not vegan-friendly.
It's important to note that the Nike AF1 is typically not vegan. Since leather is used in the majority of iterations, it is, therefore, important you check their website for the composition before buying a model.
However, AF1 does have vegan options made from synthetic leather and other natural materials.
SEE: Save $5 on Sneakers at Converse Store
FAQs
Does AF1 have rubber soles?
Yes, it does.
The upper part of the shoe is made entirely of tumbled leather. Meanwhile, the emblem is made of smooth leather on the sides. Then the outsole is made entirely of gum rubber which completes the look.
How thick is the AF1 sole?
The AF1 sole is 1/2 inch thick.
SEE: What Do People Believe Is Wrong With Black Air Force 1?
What material is the inside of AF1 made of?
The shoes' interiors are made of soft, supple leather. This material typically has visible grain, as opposed to synthetics, which may have trim to simulate "grain."
Why are there holes in AF1 shoes?
The holes in AF1 are the space through which the shoelaces are threaded, and they are there to adjust the width of the shoe at different points.
Conclusion
Air Force Ones are high-quality leather shoes that occasionally use synthetic leather. And since Nike must live up to the reputation and price charged for its high-end shoes, using genuine leather is natural.
However, many vegans might not be eligible to wear shoes unless they purchase synthetic versions. To get these versions, you must thoroughly check how the shoes are made, or better still, visit the official Nike website to check for the vegan-friendly AF1s.
Thanks for reading.
If you have enjoyed reading this article, check out Africana Fashion for more.