We all have that Polo shirt that is so easy to throw on both on formal and casual days, but how well do you know your Polo shirt, and what's special about it?
It may interest you to know that the polo shirt was first popular in the early 1920s. Lewis Lacey, a Canadian-born polo player produced pieces of these shirts and added the famous polo player emblem to them.
People soon fell in love with the collection; it has been so ever since.
Read more about the Polo shirt here and see what makes it different from other shirts.
What's a Polo shirt?
A polo shirt is a shirt with a collar, a placket neckline with 2-4 buttons, and an optional pocket.
It is made of knitted cotton, and the style is named after polo, a sport played on horseback.  
Polo shirts are also sometimes called golf shirts or tennis shirts. And a dress-length version of the shirt is called a "polo dress."
What does a Polo shirt look like?
A Polo shirt is a wardrobe staple that has been popular for many years.
It has a collar and buttons down the front. The shirt is often made from cotton or a cotton blend and comes in many colors and styles. 
The cutting of the shirt is that way because the original intent is to wear it untucked. This made it easy and comfortable for polo players during horse riding. 
What is the difference between a Polo shirt and other shirts?
Often the difference is so slim; you could miss it if you don't look carefully.
Some of them include lengths, construction, fabric, versatility, and so on.
I'll discuss this in good detail below.
Polo shirt vs T-shirt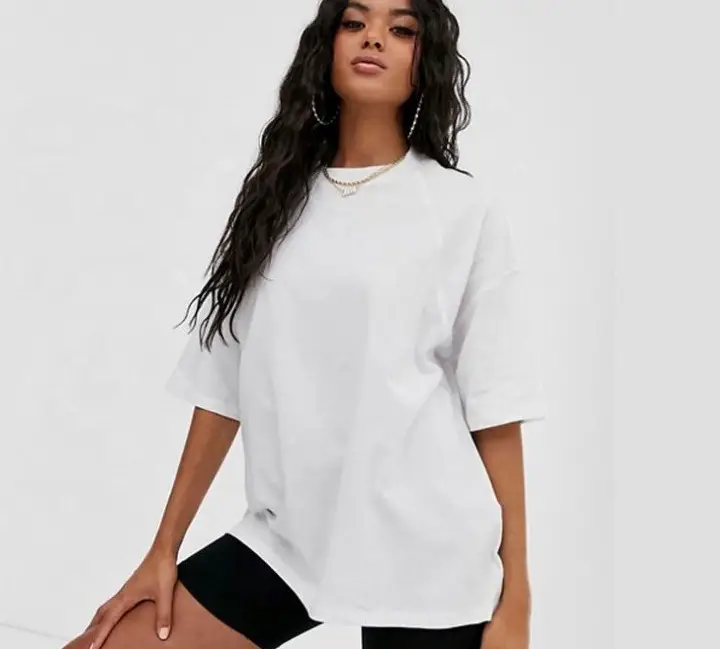 When it comes to casual wear, many people think of T-shirts and Polo shirts as being pretty much the same thing.
After all, they are both made from cotton. They both have short sleeves, and people can wear them with jeans or shorts.
Well, here are the differences between Polo shirts and T-shirts:
SEE: What Does The T In T-Shirt Stand For?
Material
Polo shirts are usually made from thicker, more sturdy cotton. It gives them a bit more structure and makes them less likely to lose their shape after you wash or wear them.
They also often have reinforced seams- to further prevent wear and tear.
Conversely, T-shirts are made from thinner, woven cotton. This makes them more comfortable to wear in hot weather, as they don't trap heat as much.
Design
Polo shirts have a collar that you can either button or not, but it is always present.
Contrarily, T-shirts, don't have collars and buttons, which some people find more comfortable.
What's even more interesting is that the Polo shirt was originally designed for playing tennis, horseriding, and other sports. Meanwhile, T-shirts were originally designed as underwear.
As such, Polo shirts have a more tailored, fitted look, while T-shirts look loose but comfortable.
Size and fit
Polo shirts are easy to wear; they don't pull tight when you move around.
T-shirts, on the other hand, fit snugly against your body.
Usage
Polo shirts are more formal than T-shirts and are often worn as part of a uniform in an office or other professional settings.
You can also wear them semi-formally, with khakis or dressier shorts.
Conversely, T-shirts are very casual wear. And it's rare to see someone wearing them in offices or other professional settings.
SEE: Are Polos Business Casual And What Can You Wear With Them?
Polo shirt vs Button-down shirt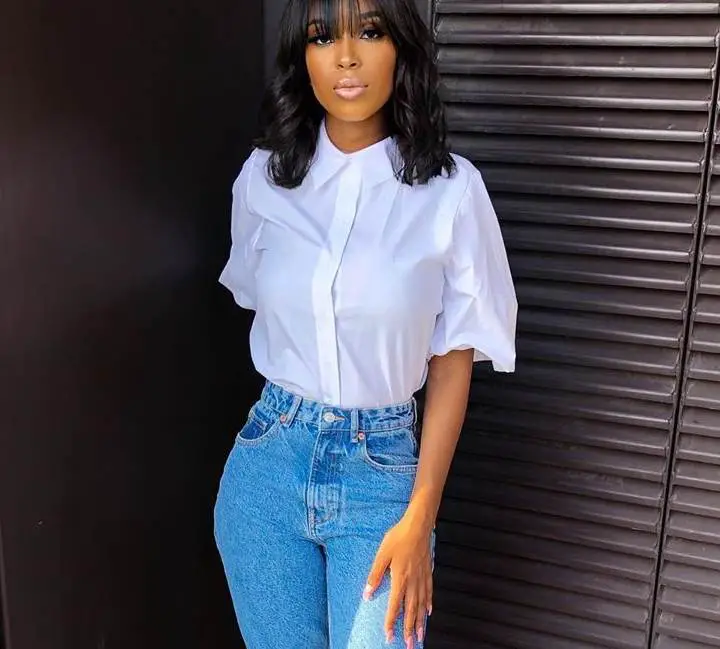 Material
The main difference between a Polo shirt and a Button-down shirt is the fabric.
Polo shirts are made from knit fabrics, such as piqué cotton, while Button-down shirts are made from woven fabrics, such as poplin or oxford cloth.
Construction
Another difference between Polo shirts and Button-down shirts is the construction.
Polo shirts have a two- or three-button placket, while Button-down shirts have a full row of buttons running down the front of the shirt.
Fit
Polo shirts are designed to be loose and comfortable, while Button-down shirts are tailored to fit more closely to the body.
Styles
Polo shirts are available in a wide range of colors and styles, while Button-down shirts are more conservative in color and style.
Polos are also more likely to have features such as collar vents or contrasting collar and placket colors.
Uses
Polo shirts are considered casual wear, while Button-down shirts are more formal.
However, there are no hard and fast rules about this. And it is becoming increasingly common to see people wearing Button-down shirts in casual settings.
Polo shirts are also often worn as part of a uniform, while Button-down shirts are not as common for this purpose.
SEE: Create Your Unique Style With Tips on How to Be More Fashionable
Polo shirt vs Golf shirt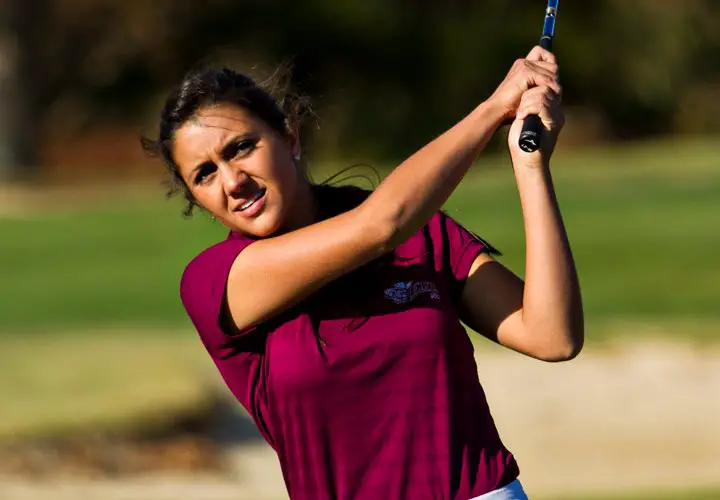 At first glance, they might seem like they're essentially the same thing. The reason is that both are made from cotton or a cotton blend and have a collar and buttons at the neckline.
However, the main difference is that around the elbow, golf polos are between 1-2 centimeters longer than polo shirts.
Are Polo shirts better than a T-shirt?
Yes, they are. 
Polo shirts have a unique design and construction that gives them an edge over T-shirts.  
Why is a Polo shirt better than a T-shirt?
The main reason is that they are hardwearing.
Polo shirts are made from a tougher fabric than T-shirts and are designed to withstand more wear and tear. They also tend to be more comfortable, thanks to their breathable fabrics and loose fit. 
How to style a Polo shirt
There are many ways to style a Polo shirt, but here are some of the most popular and flattering options:
Tuck it into high-waisted jeans or shorts: This helps to show off your waistline and create a polished look. You can also add a belt for extra definition.
Pair it with a skirt: Choose a mini skirt or A-line silhouette for a fun and flirty look.
Wear it over a swimsuit: This is the perfect beach or poolside outfit. Just add some shorts or a skirt over your swimsuit, and you're good to go.
Layer it under a sweater: This is a great way to transition your Polo shirt from summer to fall. Add a cute cardigan or sweater on top.
Wear it with a blazer: For a more put-together look, style your Polo shirt with a blazer. This is perfect for work or any other formal occasion.
SEE: Best Evergreen Gift Ideas for Women
FAQs
What is an alternative to a Polo shirt?
A Button-down shirt, a Henley shirt, or a sweater. Each of these options can provide a different level of formality or style to an outfit.
Are Polo shirts still in style?
Yes, they are.
Although they have been around for many years, they have not gone out of style.
Is a Polo shirt a type of shirt?
Yes, they are. And a popular one at that.
​​Conclusion
You can see that a Polo shirt is a type of shirt that has a collar, and short sleeves, with two or three buttons at the neck. It is often made of cotton, and it is gender-neutral.
People often associate Polo shirts with country clubs, golf courses, and other outdoor activities.
While they are considered to be casual or semi-formal attires, Polo shirts are acceptable in formal settings when you pair them with the right clothing. So, you have nothing to worry about.
Thanks for reading.
Need more guides? Find other fashion articles here on Africana Fashion.