We have all been told that art and fashion are subjective and based on the perceiver's experiences. But we will all agree that this list of best-dressed male African celebrities is filled with total eye candies.
If you want to talk about style, color-matching, and mismatching, elegance, and delivery, they have it all. The evolving African fashion scene can be said to be the birth of stylish dressers who have mixed traditional with contemporary just fine.
We can all agree that the growth of African fashion transcends has transcended beyond making something out of local fabrics, mixing things up with colors and materials to creating a style that mixes culture and modernity.
The birth of social media has also shaded the fashion and style world by bringing people closer and directly to their faves. You don't have to look too far anymore to check out what's new and who's doing it right to get you inspired to change things up, neither do you have to wait for your monthly magazine subscription to deliver the best of styling to you. You have your phones for that.
Best Dressed African celebrities
Africa is becoming a fast-changing scene when it comes to fashion and styling. Many African fashion labels have graced the runways of New York Fashion Week, Paris Fashion Week, and the rest with a staggering positive reception. Now, many keen eyes are waiting for what comes out of Africa next.
And what made this possible? Celebrities did. Whether movie stars, music artists, influencers, or designers, by representing their local brands and bringing out their styling A-games to the internet and social media, the African fashion industry has improved. People's general styling has improved.
And among these stylish celebrities, there are always those who stand out no matter what they are wearing. They always seem to break bounds and bring out something different. They always fall on the best-dressed list on any occasion. These best-dressed men and women are always changing the fashion scene and showing people what's the next trend is.
But we would be focusing on our gents this time.
This list of best-dressed male African celebrities contains men who people watch out for whenever the fashion scene is changing or evolving. The list spans over the African continent with a wide range of career resumes that include movie actors, reality stars, music artists, media personalities, and many more.
If you want to know what's up, they're the ones to look out for. Once in a while they have broken style boundaries and taken risks that have paid off. These best-dressed male African celebrities are not afraid to shake things up and get people talking.
Get the best evergreen gift for the lovely lady in your life.
You will be learning a lot if you follow them closely. Here's a list of selected best-dressed male African celebrities you should be following.
1. Ebuka obi-Uchendu (Nigeria)
This Nigerian media personality is always about taking risks and making the ordinary look exquisite. He is not afraid of colors and even has fun with them. He loves to shake things up with his style choice and never fails to come out as one of the best-dressed men in Africa. You can follow him on Instagram to see him in the best of colors.
2. Tobi Bakre (Nigeria)
This is another Nigerian celebrity that loves to heat things up. The former reality star has a boyish charm that gets ladies' attention every time. You can do no wrong if you follow him.  His love for suits and blazers in varying and exquisite colors makes him our go-to sweet boy eye candy.
3. Louis Philippe de Gagoue (Cote d'Ivoire & Cameroon)
The blogger and magazine editor-in-chief hailing from both Cote d'Ivoire and Cameroon is the definition of fashion aesthetics. He combines bold African cultures with a modern twist. You will be drawn to him whenever he is in your space because his style always has a story behind it. His creativity in his style and choice of colors is what pushes you to want to know what next he has in store.
SEE: Can You Wear A Short Sleeve Shirt With A Tie?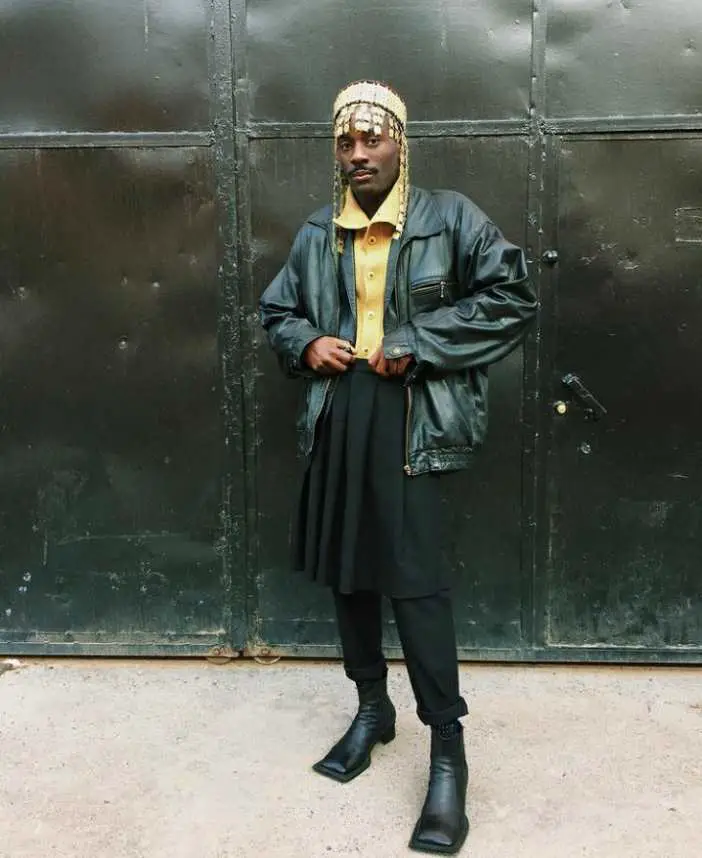 4. Maps Maponyane (South African)
The South-African actor is an example of a perfect gentleman. He has an easy-going fashion style that easily slips him into one of the best-dressed male African celebrities. He wears cool colors and tailored suits like a second skin. And his smile is one of the finest on the list. You could learn a thing on two on how to relax and enjoy the ride.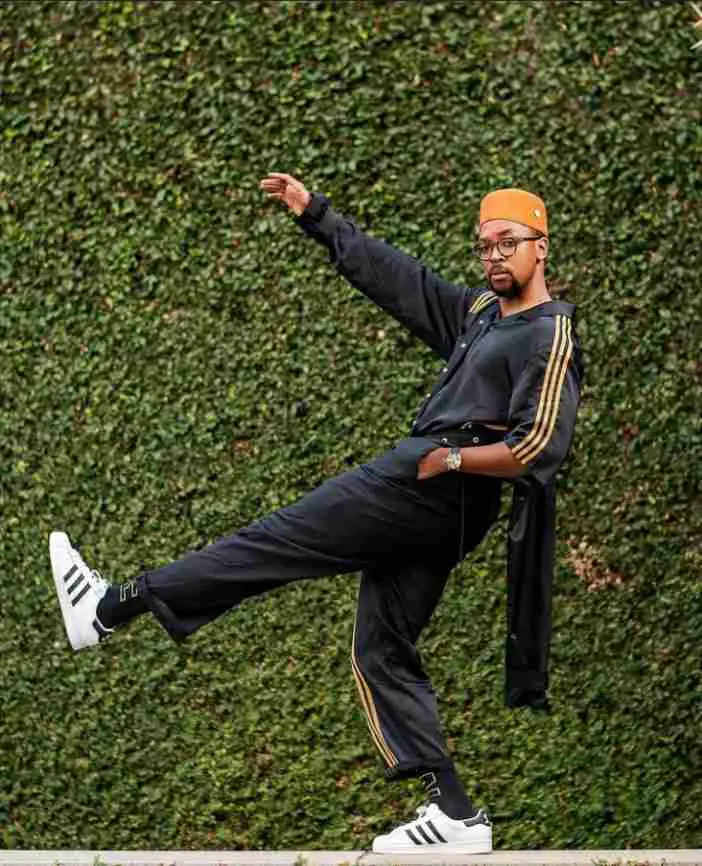 5. Timini Egbusen (Nigeria)
He is a Nigerian actor with a touch of playful boyishness. Timini is never shy to take risks with colors, including dying his hair. He is fun to follow and his smile is ever so enticing and mysterious. He gives off this aura of playfulness that shows even in his choice of clothes and accessories. Ladies love him and if you follow him, you will see why in a bold neon sign. He is the total eye candy.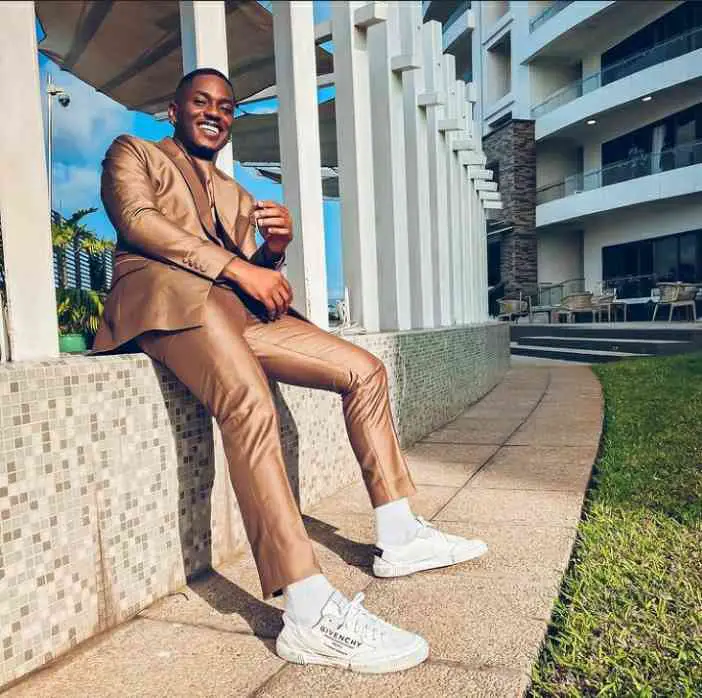 6. Ommy Dimpoz (Tanzania)
The Tanzanian artist has a flair for switching things up. One minute he is the perfect gentleman and the next he is just another boy in the hood, to the boy next door, to a man of deep cultural heritage. He is not afraid to go bold with prints and stripes and will perfect any look he wants.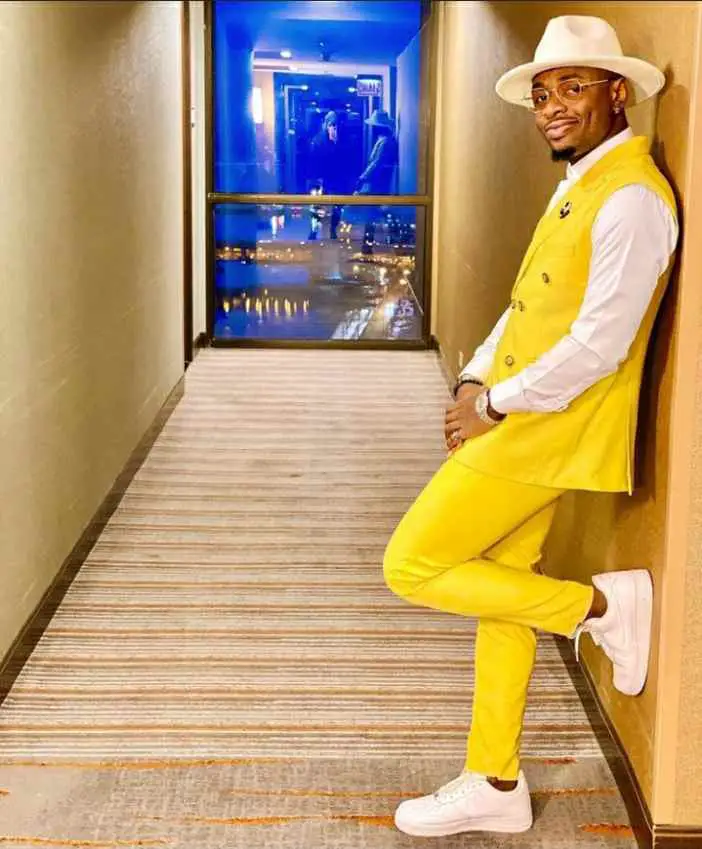 7. Denola Grey (Nigeria)
The Nigerian style influence turned actor is who you should look for if your go-to style is edgy-gentleman. Denola Grey falls in the list of best-dressed male African celebrities because he is never one to shy away from colors and that works well for him. He has a fun Instagram page and seems to dye his hair as much as his mood dictates. He adds a bit of fragility to his style that screams 'handle with care' but that is also what makes him stand out.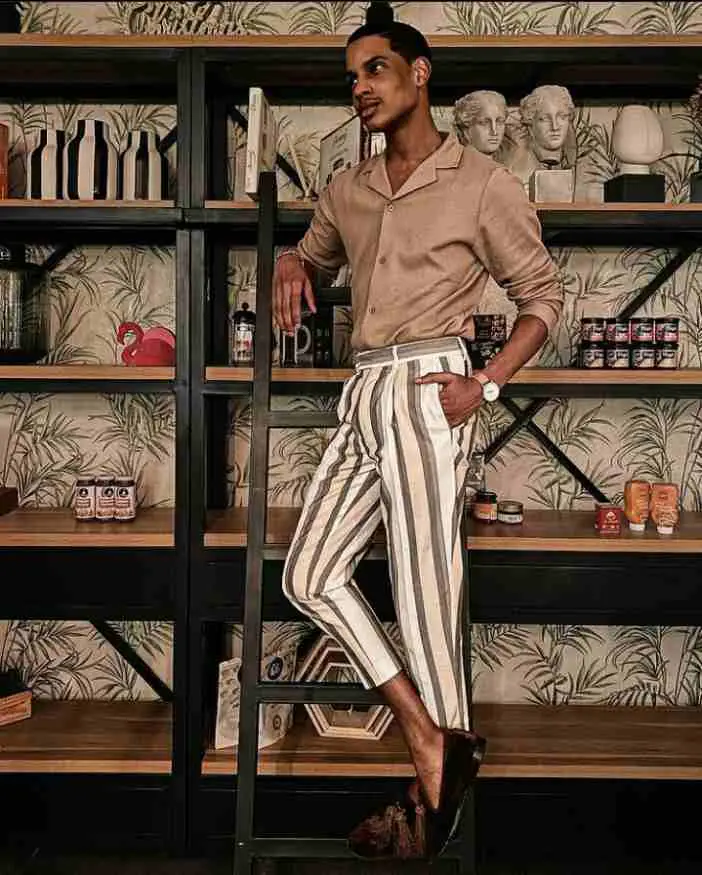 8. Diamond Platnumz (Tanzania)
The Tanzanian musician has been in the game for a very long time and he doesn't seem to be stopping.  Whether in character or not, you will find his eccentricity a big part of who he is. You would love to always see what he comes up with next. He is not shy of colors and is willing to try new things.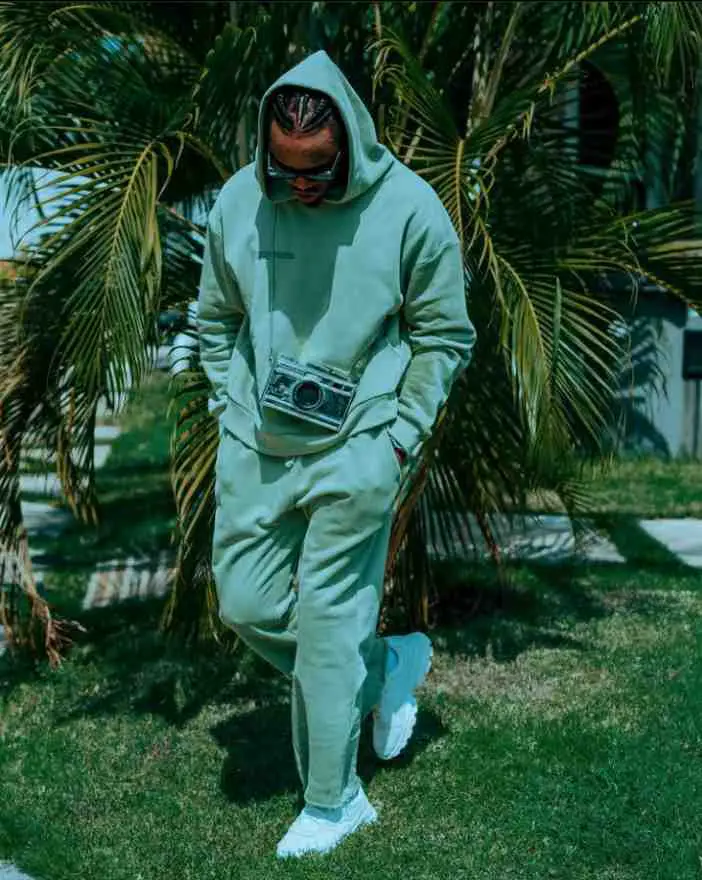 9. Fally Ipupa (Congo)
The Congolese singer-songwriter is a definition of swag. You will find him styling in simple clothes that combine to create an ethereal style. His down-to-earth style makes him relatable. But don't be fooled, he loves to take things ups a notch. You can find him in a nice printed sweat, an oversized coat, or even a rich-colored vintage shirt.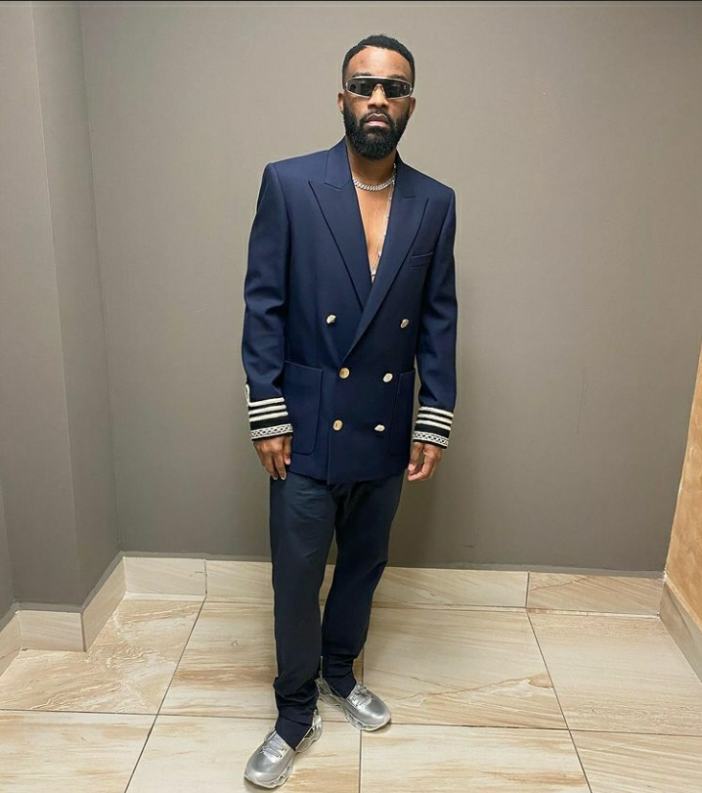 10. Rich Mnisi (South Africa)
The popular South-African designer embodies his own designs of rich colors and bold prints. He shows that is not bad for a man to be seen as delicate. That's why his brand is growing, with him showcasing his designs at the Berlin Mercedes-Benz Fashion week.
11. Willis Chimano (Kenya)
One-half of the Kenyan afro group, Sauti Sol, Willis Chimano has proven he has what it takes to lead the African fashion scene. A lover of colors and eccentric style, Willis will bring to the table a blend of the unorthodox and still look grounded.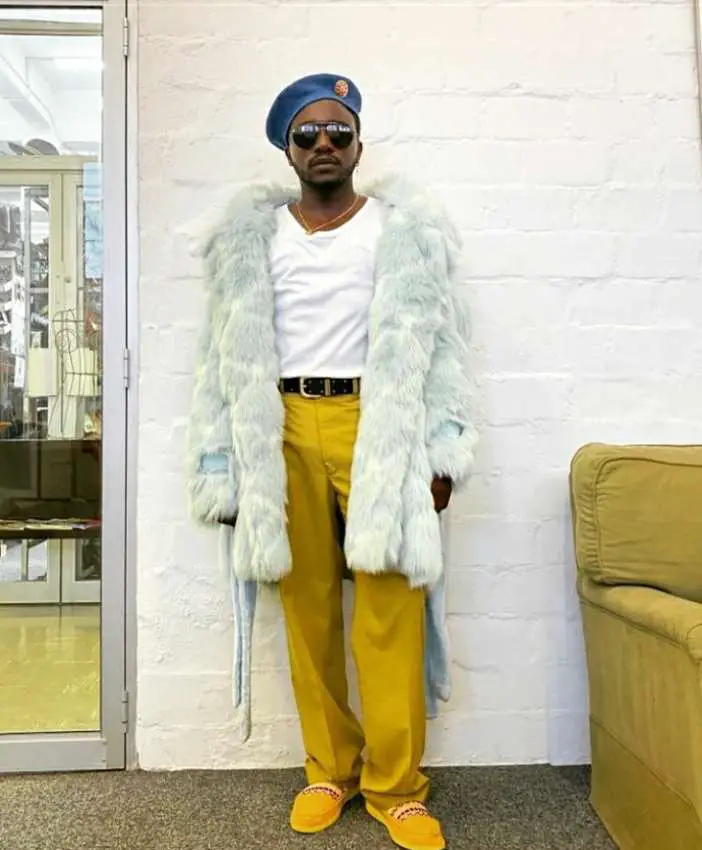 8 essential shoes every man must own.
Conclusion
When talking about style and trends the list of best-dressed male African celebrities contains men who are fashion-forward and willing to take risks once in a while. They can also switch things up to suit the concept they want.
They are perfect to follow if you want to upgrade your style or just learn what is going on in the continent of Africa.
Loved this article? You can find more like this by hitting the link here.