If you've just started jogging or running every day to lose a few pounds, it's not surprising that you would wonder if you can run in Vans sneakers.
However, Vans are classic shoes unsuitable for running due to their flat soles that do not absorb much impact.
In this article, I'll explain what Vans are, why they're bad for running, what Vans are known best for, and other important information about Vans.
What are Vans?
Vans is a skateboarding shoe and apparel manufacturer based in Anaheim, California, and owned by VF Corporation.
Since its inception in 1966, the company has consistently produced these distinctive skateboarding shoes for men and women.
Furthermore, the company sponsors surf, snowboarding, BMX, and motocross teams with shoe gear and other athletic supplies.
SEE: Get A Chance To Win A Pair Of Vans Shoes Worth $85
Can you run in Vans?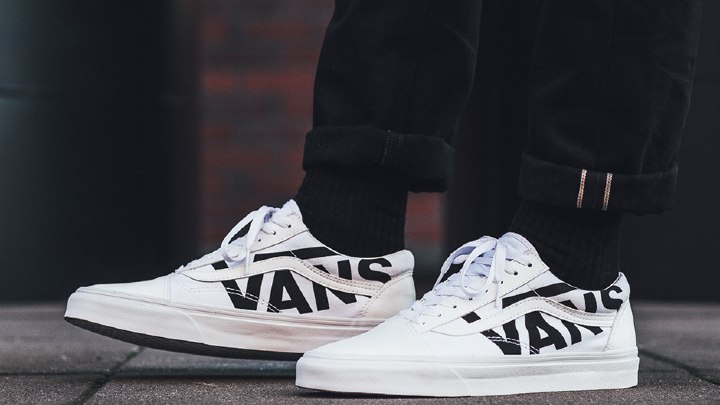 No, you can't.
Vans sneakers are not designed for running as they may eventually cause your runs to be less effective and put stress on your joints. Additionally, Vans shoes also lack flexibility and breathability.
Furthermore, Vans shoes are only for show and are not designed to withstand the impact of running. Moreover, Vans do not help cushion the impact when the foot hits the ground as running shoes do.
SEE: Are Converse Shoes Good for Running or Just for Fashion?
Why can't you run on Vans?
1. Not designed for running
Vans are skateboard shoes, so they are made with the needs of skateboarders in mind rather than running shoes; it helps more with board grip and board feel. As a result, it completely contradicts what a runner needs.
Moreover, the quantity of shock your feet and legs experience is another aspect of what makes up running shoes.
Additionally, they are made to control foot motions and make up for foot problems like over- and under-pronation, which Vans do not have.
2. Poor breathability
Vans' poor breathability in the upper sole, which can increase foot perspiration, is another factor that makes them unsuitable for running.
The majority of the well-known Vans shoe styles are made of canvas or suede, which are only good for skateboarding because they can withstand scrapes but offer little to no airflow.
Layers of fabric and mesh are frequently stitched and glued together to create the uppers of running shoes. They are not only thin, but they also let your feet breathe while you run.
Conversely, Vans shoes may keep heat in the shoes while you run, and running in non-breathable shoes is not only uncomfortable, but it can also cause an unpleasant foot odor.
3. There is little to no padding in Vans
Running shoes have some sort of impact-absorbing foam in the midsole that is intended to protect the wearer from the force of each footfall.
Sadly, Vans' midsole, which sits between the outsole and the upper, is not cushioned. They are not very impact-absorbing and fall flat, which could hinder your running and increase stress in your joints.
4. Poor heel security
The weak heel security of Vans shoes makes them bad running shoes. The ankle collar and heel counter are the two features to check for in terms of heel security.
The ankle collar comes first. The wrap at the top of the shoe opening is responsible for holding the heel in place. Some shoes have substantial padding, while others fit like socks.
Sadly, Vans shoes have poor heel security and frequently cause heel slip, which can result in excruciating heel blisters. This is remarkably accurate for their slip-on footwear.
5. Vans do not have flexibility in the right places
The canvas and suede upper of Vans shoes do not offer adequate flexibility, which is crucial for running movements and breathability.
Flex grooves and toe springs in running shoes make them flexible, which Vans do not have.
Most running shoes use grooves under the ball of the foot to mimic how the foot bends. The foot can roll through the stride by turning the toe up, a technique known as toe spring, or by removing midsole material to create a rocker pattern.
However, Vans shoes have very little to no space at the top and bottom and are very stiff. As a result, you will need some time to break into them because they are so stiff.
SEE: Do Nike Shoes Run Small Or Big Or True To Size?
How should you use Vans?
Since Vans are designed to be worn casually, you should only use them for light sprints between short distances and not for strenuous exercise.
Can you run in Vans' ultra-range?
Yes, you can, but only for short runs.
The Vans Ultra Range EXO may be suitable for short runs under one mile, but they may not be the most comfortable, and their durability may be an issue in this training context.
Is it okay to work out in Vans?
Yes, it is.
Vans are suitable footwear for lower-body exercises like squats. Their non-compressible soles, rubber outsoles, and flatter design make them ideal for squats and heavy leg training.
Are Vans good for cardio?
No, they are not.
Vans are great for exercises like deadlifts and squats, but they are terrible for activities like running, cardio, and agility builders.
What are Vans shoes good for?
Vans shoes provide excellent support and are comfortable throughout the day.
Additionally, its sturdy rubber soles and flexible canvas construction are the ultimate combination of function and style.
While deck shoes and boat shoes are great for going to the beach, the beauty of Vans is their impressive versatility.
SEE: Do Converse Shoes Run Big Or Small Or True To Size?
FAQs
Does it hurt to run in Vans?
Yes, it does. That's because Vans do not provide any kind of arch support. Without arch support for your feet while you run, you will frequently experience foot pain.
Can you wear Vans with sweatpants?
Yes, you can wear Vans with sweatpants.
Do you wear socks with Vans?
Yes, you can if you want to.
Socks absorb a lot of sweat and are simple to change and wash after each wear. They also make putting on and taking off your trainers easier because your feet aren't sweaty.
So, even if you can't see them, it's usually a good idea to wear socks with your Vans.
SEE: Do You Wear Crocs With Or Without Socks?
Why are the shoes called Vans?
The name Vans was coined from the names of the owners, Paul and Jim Van Doren.
Can you wear Vans to a wedding?
Yes, you can if you so wish. Vans are very casual-looking shoes, so wearing them to a wedding wouldn't be so unusual.
Conclusion
You can run in your Vans for one or two days without too much trouble, but you won't be able to run comfortably every day.
The lack of cushioning in your heels and forefoot would also increase the risk of developing an overuse injury if you continually decide to run in Vans.
Additionally, it is known that Vans are not designed for athletic use but for skateboarding and casual wear, which explains why they have less or no front seat legroom like running shoes.
Finally, running is one of the most physically demanding activities because it adds some strain on your knee, leg, and foot joints. Meanwhile, running shoes can help reduce stress, which Vans cannot.
Thanks for reading.
If you have enjoyed reading this article, check out Africana Fashion for more.