PUMA is known for manufacturing attractive shoes with a more urban look that is good, durable, and of exceptional quality.
The brand primarily appeals to young people who appreciate wearing fashionable items of clothing and shoes.
Additionally, PUMA has a reputation for creating swift product designs for the world's fastest athletes while offering excellent essentials for everyday people.
However, what makes the brand's sneakers stand out among other brands? Read this article to find out why PUMA is a good shoe brand.
About PUMA
Located in Herzogenaurach, Bavaria, Germany, PUMA is a worldwide company that creates and produces sports and leisure footwear, clothing, and accessories. It is the world's third-largest sportswear manufacturer.
Rudolf Dassler launched the business in 1948 due to the feud he had with his brother and then business partner. The brothers' friendship worsened until they decided to separate in 1948 and create two known companies, Adidas and PUMA.
After the breakup, Rudolf first registered the newly formed business as Ruda (derived from Rudolf Dassler since Adidas was founded on Adi Dassler). However, he eventually changed the name to PUMA.
The company's name and the original PUMA logo, which featured a beast leaping through a D, were both registered in 1948. The PUMA emblem and the characteristic "Formstrip," which was established in 1958, are included in PUMA's shoe and garment designs.
Are PUMA shoes good?
Yes, they are.
PUMA sneakers give your legs a lift while jogging or training. They also keep your leg warm and comfortable, allowing you to get more done in less time. Most importantly, they are made of sustainable materials with great technology that provides shoes with longevity.
Why are PUMA shoes good?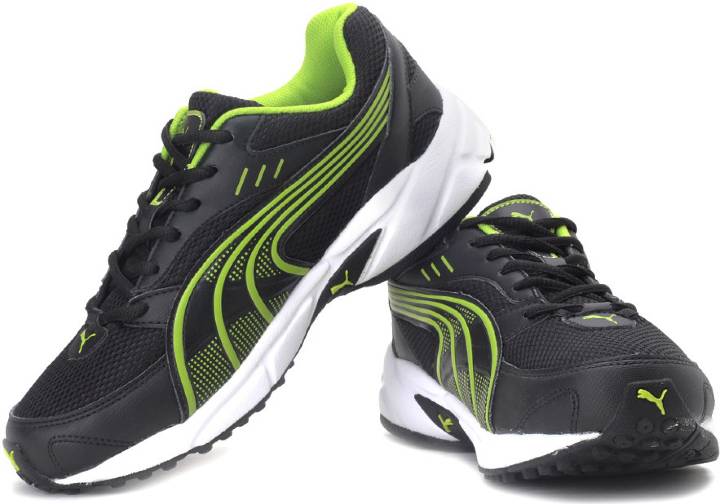 1. Sustainable and quality materials
PUMA is known as one of the most environmentally friendly businesses, and they try to guarantee that their goods are constructed from high-quality, environmentally friendly materials.
To provide long-lasting products, PUMA takes the time to investigate and identify the best ways to get materials that are both sustainable and of excellent quality.
According to the company, in 2021, 99% of its cotton and the same percentage of its polyester for clothing and leather for shoe items came from sustainable sources.
They have promised that all their cotton, leather, polyester, down feathers, paper, and cardboard would be produced using only sustainable methods through the year 2025.
2. EverTrack carbon rubber outsole 
Running shoes from PUMA have an outsole made of ever-track carbon rubber.
These components contribute to the high level of versatility and abrasion resistance, extending the life of the shoe.
3. Reasonable pricing
When compared to rival brands like Nike and Adidas, PUMA is less expensive. While many of PUMA's shoe models are under $100, there aren't many under-$100 options from Nike and Adidas.
PUMA's Cali Women's Sneaker costs $80, while the same Nike Air Force 1 costs $110. Although the two pairs of shoes have strikingly similar styles, some buyers may find the $30 price difference significant when considering the budget.
Therefore, PUMA is preferred by customers over Nike and Adidas because it offers a higher quality product at a more affordable price.
As a result, customers who may not want to pay or are unable to afford the higher pricing of competing brands look to PUMA instead.
4. Spacious toe room  
This is a major factor in PUMA shoes' success. As a result of the t-toe structure feature, their running shoes have adequate toe room. This gives the toe box more space, providing ample room for natural movement.
5. Innovative designs
With its business and goods, PUMA has consistently worked to be inventive and aims to be the first to try something new.
The Brush Spike, one of PUMA's initial cutting-edge innovations, was the first performance footwear to use Velcro. A type of advantage technology that makes shoes durable and lightweight on the feet.
This was an original and novel idea that had never been executed before. The little rows of spikes on this shoe increased grip while reducing resistance.
At the 1968 Olympic Trials, some wearers of these shoes set world records. That is how much of a difference these shoes made. The notion of adaptive dynamics serves as the foundation for PUMA's advancements and why they are good shoes.
6. Great arch support
Along with making innovative and creative items, PUMA has persistently worked with other companies and individuals to develop new product lines that are distinctive and exceptional for its clients.
This is because the shoes are comfortable and provide excellent arch support to their wearers. The shoes also have excellent padding that supports the soles of the feet, making it simple to shield the feet from pain when worn for an extended period.
PUMA running shoes have good neutral and high arch support, which helps move easily and efficiently on uneven terrain
7. Longevity and durability
PUMA uses durable materials to construct their shoes so that they can last for a very long time. A typical pair of running shoes will last 500–600 miles. This shows how sturdy and good they are.
8. Customer satisfaction
Customers have been generally pleased with PUMA as a brand, which is a clear indication of how fantastic the shoes are.
Because PUMA received a rating of 4.1 out of 5 stars, it outperformed Adidas regarding customer service. Additionally, customers ranked the brand pretty high due to their love for the products and how good they are.
9. Workplace Culture
This may appear to be a nonfactor, but the reality of a solid company that is doing well is that the workers are well taken care of.
They adhere to the motto "Be You." This shows that they make a lot of effort to create an inclusive and diverse workplace. PUMA wants every employee to feel at ease showing up to work and being who they are.
How much does an original PUMA shoe cost?
An original pair of PUMA would cost about $30 above.
What are PUMA shoes known for?
PUMA is a worldwide brand known for its sports and casual footwear, clothing, and accessories.
FAQs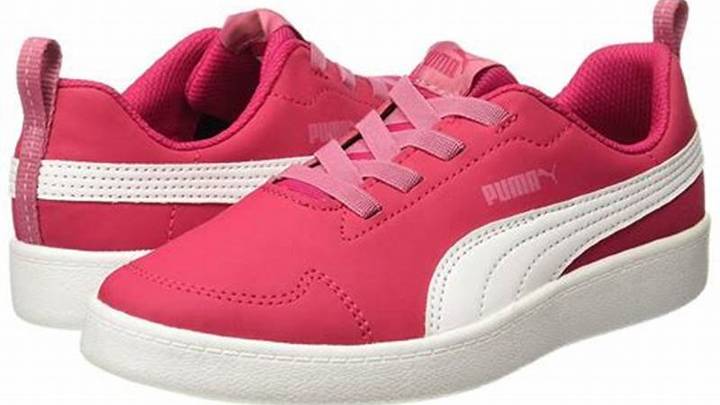 Is PUMA high quality?
Yes, it is.
Customers have generally been really happy with PUMA as a brand.
In a study conducted by Comparably of 90 PUMA employees and customers, the respondents gave product quality, pricing, and customer service ratings of 4.3 out of 5 stars, 4.1 out of 5, and 4.2 out of 5 stars, respectively.
Are PUMAs comfortable?
Yes, they are comfortable. PUMA footwear easily molds to the feet and embraces the trots.
Are PUMAs good for standing all day?
Yes, they are.
PUMA's slip-on has a streamlined upper mesh design for maximum breathability and flexibility. The footbed's thin padding provides excellent all-day support.
Is PUMA the same as Adidas?
No, it is not the same.
PUMA is owned by Rudolf Dassler, while Adidas is owned by his brother Adolf Dassler.
SEE: Save $5 on Sneakers at Converse Store
Conclusion
PUMA uses performance- and sport-inspired lifestyle technology to provide athletic shoes for those involved in football, jogging and training, golf, basketball, and racing.
As a result, these shoes are the ideal fusion of style and comfort; they look great and are quite cozy.
Additionally, PUMA is a reliable company with a sizable fan base of devoted customers because of its use of sustainable materials, fairly priced products, and the care and attention they offer to the environment.
This, coupled with its durable footwear lines, makes the sneakers outstanding and at the top of the athletic footwear brands list.
Thanks for reading.
If you enjoyed reading this article, check out Africana Fashion for more.