If you've had repeated flare-ups, itching, irritated redness, psoriasis, and eczema, you will understand that finding a one-in-all product that would get rid of the skin issue isn't easy. Natural methods like African black soap are methods that can fit such a role.
Many are still wary because when they think of black soap, they think it might darken their complexion. Or that the soap is meant for a particular skin tone. Well, you don't need to be wary of the soap.
African black soap will help your skin complexion, no matter what it is. Whether you are black, white, brown, yellow, or mixed, African black soap is right for everyone.
It is a wonder-soap I have treated extensively in a previous post. It has many benefits that would rewrite many issues your skin may suffer from. But it is most known for cleansing, exfoliating, and treating acne and dark spots.
If you have acne-prone skin or skin issues like eczema, you can use the best African black soaps to treat your skin.
Best African Black Soaps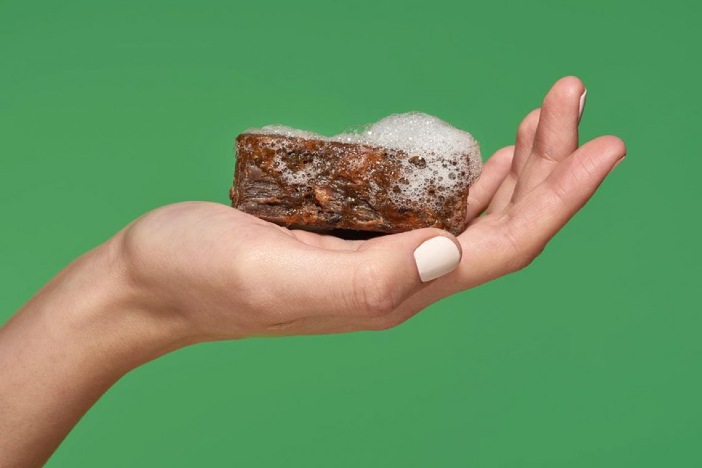 African black soap is revolutionizing the skincare industry one soap at a time. However, due to its popularity, there is the proliferation of less than authentic black soaps.
You have to be able to tell what an authentic African black soap looks like. And if you can't, feel free to choose one of these soaps to use.
1. Best Overall African Black Soap
SheaMoisture is known to produce some of the best African black soaps. It soothes the skin and helps it regain its glow.
It also has different soap types fortified with special ingredients like aloe vera, shea butter, and essential oils to boost skin moisture.
You can use the soap to brighten your complexion, keep it moisturized, and exfoliate dead skin cells.
The soap kit is wonder-working and helps your skin say smooth and fresh. Also, there is fair trade with natural ingredients.
2. Best African Soap for Sensitive Skin
With a mild and gentle formula, this African black soap detoxifies the skin and keeps it supple.
It is made from a centuries-old recipe that would cleanse the skin effectively. It is unscented and preservatives-free.
You would get a mild and gentle treatment that wouldn't irritate even sensitive skin. Also, the soap can function as a multipurpose soap for the skin and hair.
3. Best African Black Soap Body Wash
The liquid African black soap by Sky Organics cleanses the skin and leaves it refreshed. Also, you would be getting a soothing soap that won't irritate your skin.
It can be used to combat blemishes or acne if you have oily skin. And with the basic ingredients present, the soap works well to glow your complexion.
4. Best African Black Soap for Acne
Wonderfully Natural's Organic African Black Soap will help fight your acne and dark spot. You can use the soap to treat your acne-prone skin and get the best results.
The soap is made with active ingredients that help to keep the blackheads out of your skin. Your skin is sure to get back its natural glow when using the product.
Also, there is fair trade practice and a guarantee of the product. According to the brand, "you can get the best results for the soap within 60 days."
5. Best African Black Soap for Eczema and Psoriasis
If you need serious help with your eczema or psoriasis, Aroma Depot's Raw African Black soap is your choice.
The soap is mixed with moringa oil to increase the antibacterial properties. Also, all ingredients are pure and natural. The effects of using the soap include silky soft and smooth skin afterward.
The black soap also fights acne, blemishes, and aging effects. Known as the 'perfect skin secret', the soap carries your skin through a healthy phase with its cleansing power.
The soap is cruelty-free and preservatives-free. There is also fair trade practice from the brand.
Cure your dry skin, rashes, and irritated skin with this authentic African black soap. The deep pore cleansing solution will attain beautiful soft skin for you.
6. Best Multipurpose African Black Soap
Alaffia Authentic African Black Soap is an all-in-one soap used as a cleanser, hand soap, shaving, and shampooing.
Enhanced with lavender oil and ylang-ylang essential oil, the soap helps to keep the body cleansed. It can be used for detoxifying the skin and hair.
It's the perfect multipurpose soap if you are very practical with your skincare. The soap has only natural fragrances from the essential oils.
Also, it does not contain artificial preservatives like parabens or sulfate for lather. The soap is suitable for all skin types, including the most sensitive.
7. Best Raw African Black Soap
Our Earth's Secret Raw African Black Soap is made from premium materials. Shipped from Ghana in West Africa, the soap provides local formula known to the African culture.
It is long-lasting and easy to use. The soap in its raw form can be broken down, molded, and stored however you want.
The natural ingredients will also keep your skin exfoliated, brighten your skin complexion, and help fight bacterial infections.
It is lye and parabens free. You don't have to worry about harmful ingredients getting to your skin.
8. Best African Black Soap for Oily Skin
SheaMoisture's Face and Body Bar African Black Soap is excellent for oily skins with blemishes.
If you want to get rid of your spots and blackheads, you can use this soap to clarify your skin. Also, it controls sebum production by extracting the excess during exfoliation.
The soap contains tea tree oil to purify and mattify your oily skin. You can use the bar soap as a face wash alone or as a body wash.
9. Best African Black Soap for Dry Skin
Dry skin needs products that would moisturize and hydrate its skin. Incredible by Nature's African Black Soap will help tough dry skin stay moisturized.
It is made with unrefined shea butter to keep the skin smooth and supple. It also works well for acne rashes and scar removal caused by acne.
The gentle moisturizing soap has vitamins and minerals from natural organic ingredients to help fight radicals, lock moisture, and keep the skin strengthened. And after use, your body would feel protected and soft. The soap is also cruelty-free and synthetic chemicals-free.
10. Best African Black Soap Kit
Nubian Heritage provides African black soap kits with products for different purposes. There is lotion, body wash, and face wash to cleanse and soothe the skin.
The soap kit when combined gives your skin a clear and even complexion skin. Also, it exfoliates the skin at different levels to reveal a radiant new one.
The kit has one mission, which is to revive the skin's dull color and give it the supple boost it needs. The products in the kit are gentle cleansers and work well for dry and sensitive skins.
Frequently Asked Questions
What is African black soap?
African black soap is a common antibacterial cleansing soap with unique properties that treat almost every type of skin issue.
It is known as a wonder-soap that helps to relieve the skin of issues like acne, eczema, psoriasis, dark spots, and it also reduces dark spots and blemishes.
It originated from Western Africa, and it is all-natural.
The soap is made from roasted or sun-dried ingredients like palm kernel, cocoa pod, plantain skin, palm kernel oil, and shea butter. There is no one formula for making black soap, which is why the color is uniquely different.
However, most black soaps are marble-like or deep brown because of the roasted materials. Also, there is usually no fragrance in African black soap. Rather it has an earthy or chocolaty smell due to the cocoa in it.
The soap is natural, which means there are no artificial or synthetic chemicals like lye, parabens, or sulfate.
The soap is all-natural and unscented. It can come in bar, raw, or liquid form with equivalent potency.
What are the benefits of African black soaps?
When you use the best black soap, your skin would enjoy lots of benefits. Some of the benefits include these:
It reduces acne and blackheads.
The soap removes blemishes, dark spots, and hyperpigmentation.
It soothes your skin.
The soap has antibacterial, anti-inflammatory, and antifungal properties.
The soap brightens your skin tone.
It helps with the overall care of your skin.
It exfoliates your skin, removing dead skin cells.
Will African black soap lighten my skin?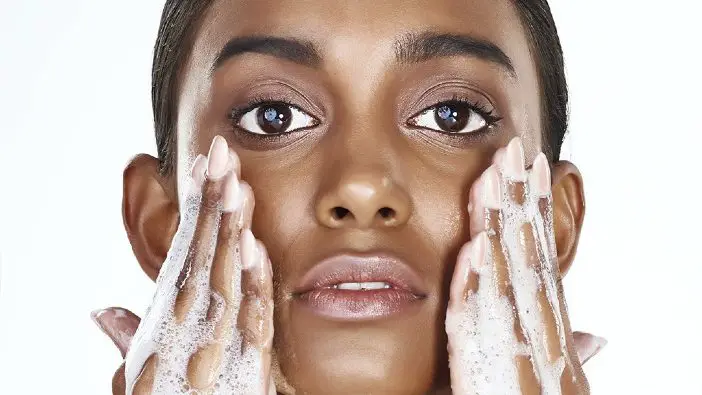 Yes, it would. African black soap has skin brightening properties to help your complexion.
African black soap contains vitamins A and E, which help to brighten the complexion. Also, African black soap is known to clear hyperpigmentation and dark spots.
When it exfoliates your skin, it removes dead skin cells, clearing out your skin complexion. Also, it reduces the dark spots on your face caused by acne, whiteheads, and blackheads.
The soap can also be fortified with ingredients like turmeric, which is known to have brightening properties. African black soap with turmeric will increase its brightening effects on your skin.
Who can use African black soaps?
Anyone can. I have said this before, African black soap is not for a selected type of skin color or ethnicity.
Light skin tones have this misconception that black soap is meant for medium to dark-skinned people.
The soap is meant for anyone who wants to treat a skin issue. And as we just realized, it can lighten your skin and maintain your complexion.
Also, the soap is for all skin types. If you are oily, dry, sensitive, acne-prone, or aging, you can use black soap to rejuvenate your skin. The soap is also good for skin issues like eczema, psoriasis, redness, or any other skin issues.
However, the frequency at which you use the soap would differ according to your skin type.
For instance, dry and sensitive skin won't use the soap as much as oily skin would. This is because the soap could dry out dry skin if used too much.
Can I use African black soap every day?
It's natural to ask this next. It depends on your skin type. Anyone can use African black soap. However, there are conditions to it.
For instance, oily skins will benefit greatly from the cleansing and exfoliating properties of the soap. They can use it every day or every other day.
Dry skins should use black soaps with fortified moisturizing ingredients like shea butter, aloe vera, or jojoba oil. And they should use the soap every other day. Twice or three times a week is good enough.
Sensitive skins need African black soaps with lots of anti-inflammatory ingredients. Also, sensitive skins should use African black soaps with soothing properties like peppermint essential oil.
And patch testing before using any product is essential. This would save them from reacting to the soap. Apply the soap in an inconspicuous part of your body and wait for at most 48 hours.
If you don't react, the soap is suitable for your skin. However, if you do, you should dilute the soap to reduce the potency.
How do I use African black soap?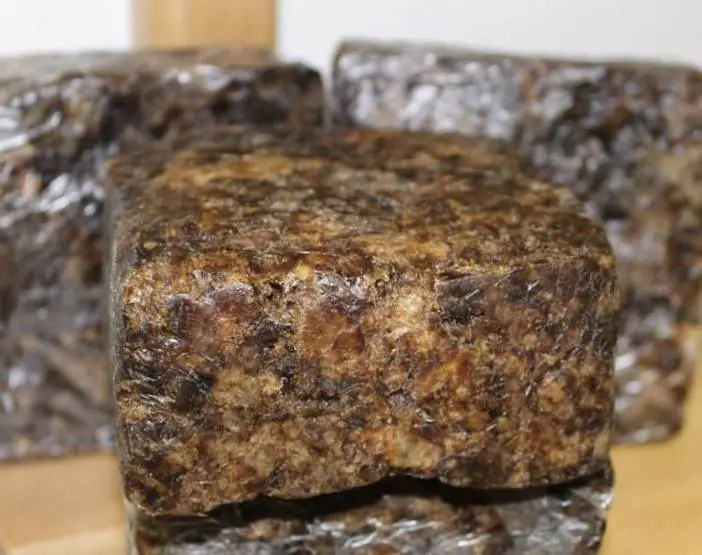 You can use the best African black soap for your body and hair. For the body, you should start with two to three times a week until your body has adjusted to the potency.
And for hair, you can use the soap once a week, just like any regular shampoo.
For your body, you can opt for the bar, raw, or liquid form of the soap. Follow these simple steps in using black soap.
Wet your skin first.
Then rub the soap gently between palms till it lathers. Work the lather on your body. You can use an exfoliating brush to help remove dead skin cells.
For your face, rub the soap lather in a circular motion for about a minute.
Then rinse your body with water.
Apply hydrating moisturizer if you have dry skin or sensitive skin to soothe your skin.
When you want to use African black soap for shampoo, you can use both liquid and bar. For bar soap, lather up the soap in a bowl of water. When the soap is melted and turned into liquid, add it strategically to your wet hair.
On the other hand, liquid black soap can be added directly to your wet hair.
How long before I start to see the effects of African black soap?
Few weeks to months. There is no specified time where you would start seeing the effects of the soap on your skin.
However, if you are observant, you would notice changes on your skin from two to three weeks after use.
It takes a while for the soap to kick in its full effectiveness due to the purging effect on your skin.
Also, your skin has not adjusted to the soap's formula. Your skin may show side effects first before reducing and revealing glowing skin.
Sometimes it takes months for the soap to fade your dark spots, but it will. However, exfoliation is almost immediate. You would get smooth skin after two to three times of using the soap.
Does African black soaps expire?
Yes, it does. However, it has a lengthy lifespan.
Some soaps do not have an expiration date can be used for years. What would make the soap last long is how you preserve it.
Preserving black soap reflects on its lengthy lifespan. If your soap is preserved properly, you use it for as long as you want.
You should know that sometimes you will come across a white film that looks like mold on your soap. Don't worry it's not harmful, neither is it expired.
The mold-like film is a result of air coming in contact with your soap. This is why you should always keep it in a Ziploc bag or a container to preserve it.
Also, when you buy soap, check for the production or expiration date to be sure the soap still has enough years in its shelf life.
Do African black soaps have side effects?
Yes, there are side effects you might encounter when you use African black soaps.
You might see several side effects like irritation, dry skin, stinging, and burning sensation. Black soap is concentrated, and you could experience some discomfort if you are a new user.
Sensitive skins might experience these side effects too if the soap is really potent. And dry skin will get drier with continuous use.
This is why it is important to use African black soaps fortified with extra moisturizing ingredients to keep your skin hydrated.
And then there are possible allergens to some ingredients. African black soap is natural, but some of its materials might cause an allergic reaction to your body.
You have to read the ingredients list on the label before proceeding to use your soap. Furthermore, patch testing, as I mentioned earlier, will save you a lot of stress.
Is African black soap a medicated soap?
It doesn't fall under a medicated soap category, but African black soap does have antibacterial, antimicrobial, and antifungal properties.
Furthermore, it does everything that medicated soap does with its all-natural ingredients. Medicated soaps are specified soaps that are used to kill bacteria and germs on the skin.  Also, they keep the skin cleansed.
A study carried out compared African black soap and medicated soaps and found that African black soap was more effective in removing certain bacteria than medicated soaps. This means black soap is just as good as medicated soap.
Conclusion
Treating your skin is the top propriety for the best African black soap. It has many benefits to the skin and is known to work better than medicated soaps for removing and reducing some bacteria.
Soaps like SheasMoisture African Black Soap are perfect for relieving your skin of acne, exfoliating it, and brightening your skin tone.
You can also use Alaffia's All-in-One Authentic African Black Soap as a shampoo to get rid of dandruff and grime.
There is nothing an African black soap cannot do. This is why it is a wonder-soap in the skincare industry right now. But the potency might be too high for sensitive or dry skins. You should patch test to see your skin's reaction.
And if you can accommodate the side effects when you start using it, then the soap will pay you back with excellent skin rewards.
Africana fashion improves your lifestyle and top skincare articles.