Imagine a world with no perfume for women and men. It would be a world of murky and stilled smell. Not that not wearing fragrances or scents is a bad thing, but it would be a lot harder for our nose to get through the day.
The world of aroma is sensory heaven, and perfumes add to that constructed heaven. This is what it means to have a signature scent.
A signature scent is a perfect representation of who you are. It's wholesomely you. Whether it's a sensual, playful, fruity, seductive, or womanly smell, it has your personality written over it. Perfume for women is a representation of who they are.
However, the road to the perfect partner is mired by the not-so-suitable and unfitted fragrances. You find yourself switching bottle after bottle because the scent does not sit with you. And once that begins to happen, your self-confidence level can take a deep dive.
This is why you surf for the right perfume within your means. And that's why I would be delivering the guide on the perfect exclusive perfume for women making rave in the beauty industry right now.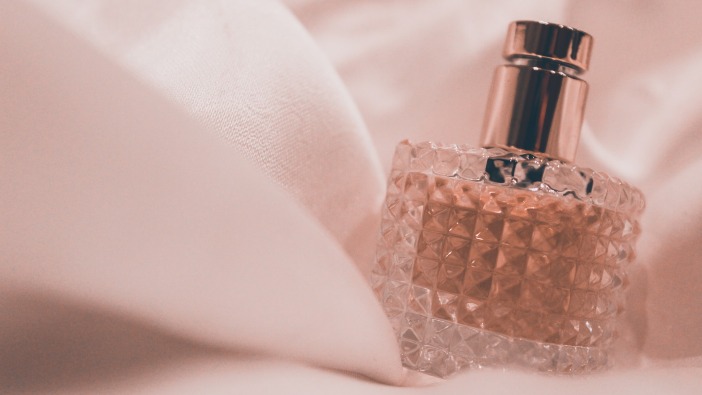 Best Perfumes for Women
Like anything that speaks of your personality, there have to be standards and qualities that blend well with you.
For your fragrance, you would be even more specific because you have an aura or presence you want to convey. I know some are not that deep when it comes to perfume for women. They just want something that doesn't make people cover their noses and slide past.
However, for women, like me, who let their scent do the talking, it goes beyond smelling good. It's about keeping a persona.
How do these sets of people converge? We need something that suits us splendidly. That's why starting with the best perfume for women is a nod in the right direction. You wouldn't want to be lost in a sea of scents, would you?
You can have fun searching for your scentmate(s) here with the list of the best perfume for women. The list is derived based on sales metrics from e-commerce stores and engagement on social media.
1. Best Overall Perfume for Women
Well, you will certainly have one less problem with Ariana Grande's Ari Eau De Parfum Spray. With deep base smells like musk, woods, and marshmallow, you will certainly have a long-lasting scent.
The scent is also sensual and chic. It is the right fragrance to elevate your body's rich persona and sensuality. Asides from this, the fragrance comes in a cute bottle that is very handy.
What you'll smell like: Fruity roses with a dash of creamy musk to give you a soft signature scent that leaves an impression.
2. Best Classic Perfume for Women
You can't talk about perfumes without mentioning classics like Chanel No. 5 Eau De Parfum Spray for Women. It touts itself as the world's first abstract fragrance that is complex and sexy.
The scent is classy and refined, at the same time gentle and sweet. With a floral top note, you can keep a feminine scent and subtle richness of aldehydes. You can wear it if you want a sustainable deep scent.
What you'll smell like: A rich floral scent of jasmine and may rose with bourbon vanilla, giving you a sensual smell.
3. Best Everyday Perfume for Women
Paul Sebastian DESIGN Perfume for Women is an exquisite scent that can be worn day and night, all day, every day. The soft floral scent is sensual and smooth. Furthermore, it creates the perfect aura that blends with any occasion at any time.
It's the perfect camouflage for whatever concept you want. You can stay feminine with the floral scents. Meanwhile, feel powerful with the jasmine and ylang-ylang scent as the middle scent.
Then stay richly scented with its gardenia base note that creates a lingering and lasting impression.
What you'll smell like: A woody musk that layers your sensual and simple body scent.
4. Best Splurge Perfume for Woman
If you want to invest richly in your fragrance, then use Tom Ford Black Orchid Eau De Parfum Spray. The spray offers you a little drama for your money.
With deep scents in vanilla, plum, and patchouli, the perfume fits right in the alley of those who want something mysterious. In addition, it adds rich chocolate to complete your sensual scent. You can wear it for a night out whenever you want to cause a little stir.
What you'll smell like: Smooth Chocolate that melts in vanilla.
5. Best Budget Perfume for Women
The little bottle of goodness, Happiness Eau de Parfum by Clinique, delights you with its fine fruity top-note scent. Then it provides a comforting and pleasant floral scent as its deeper and lasting scent.
The perfume is what you'll need to keep you in a light mood. It's all about what makes you keep a sweet day after all. You can wear it for an everyday scent or if you just want something light permeating you. 
What you'll smell like: A fresh scent of lily and rose and morning-dewed orchid with a deep musky signature scent.
6. Best Long-Lasting Perfume for Woman
Jimmy Choo Eau De Parfum Roll is a charmer with its evanescent and empowering fragrance. The perfume creates a sensual blend with its notes, giving you a rich scent.
If you want a long-lasting fragrance that easily blends with your natural scent, then this is the perfect perfume for you.
Furthermore, the perfume is just right for women who want something warm and rich. You can create the right signature scent with this perfume.
What you'll smell like: Orchid dipped in toffee and wrapped with fruity orange and pear's sweet scents.
7. Best Perfume Set for Women
Victoria's Secret Best of Fine Fragrance Mist is a complete set if you want to create a lasting memory. The set consists of four scents; Love, Heavenly, Tease, and Bombshell.
You can pick whichever scent speaks to you and the type of scent you want to carry. Moreover, the scents vary from sweet and sensual to deep and musky. Also, it has the Tease scent, which is warm with white gardenia, pear, and black vanilla.
Additionally, it has Bombshell in the set, one of the best fragrances in America right now.
What you'll smell like: You have the chance to mix scents with this set. You can pick from a sweet fruity scent to a deep musky vanilla scent.
8. Best Floral Perfume for Women
Lancôme's Vie Est Belle is floral and simple at the same time. The scent has a floaty top note of a floral blend and a strong heart note of patchouli. You can start with this if you love spring or summer scents.
Moreover, the perfume has a cool feel to it. You can wear the perfume if you want to smell fresh out of a flower field.
What you'll smell like: A flower field, mild but rich.  
9. Best Fruity Perfume for Women
Live Luxe by Jennifer Lopez is a fruity combustion in a bottle. The perfume has scents like luscious peach, pear, exotic melon, apple, musk, and honeysuckle. It's a fragrance designed for the young and the youthful at heart.
The high-quality perfume is what you'll need for a good night out or a simple day in the sun. Additionally, it is long-lasting on the skin. It also helps to create a signature scent.
What you'll smell like: A mix of fruit and soft flower that blends with your skin's natural scent.
10. Best Musk Perfume for Women
Joan Musk Women Musk Oil is a deep sensation that cools and calms your skin with a soothing fragrance. The fragrance is not only deep but delicate too. It has undertones of jasmine, bergamot, and neroli scents blended into a nice confection.
It's the perfect fragrance for seductive, fun, and carefree women. If you want to create an aura of mystery, use this musky fragrance.
What you'll smell like: A deep scent that is close to a fresh natural scent.
11. Best Citrus Perfume for Women
Michael Kors Sporty Citrus Perfume for women is sweet and sporty. It is a scent that is simple yet long-lasting. You can wear the citrusy blend for everyday use and stay sweet.
What you'll smell like: A sweet smell of your favorite citrus flavors.
12. Best Sensual Scent Perfume for Women
Vera Wang's Princess Eau de Toilette has a sweet and sensual smell that is playful and wholesome at the same time. The lovely scent is rich in floral oriental scents like vanilla gourmand, water lily, amber, tiare flower, and lady apple.
In addition, the scent creates a princess feel that looks whimsical and magical, transporting you to a realm of sweet scents. It's the modern representation of feminine and sensual woman, who is also sophisticated and free-spirited.
What you'll smell like: A sweet and wholesome woman.
13. Best Value Perfume for Women
If you want a sweet, spicy, and earthy smell rolled in one, then Tommy Hilfiger's Tommy Girl Eau De Toilette Spray is a great value. The fragrance has notable floral, citrus, fruity, and woodsy scents to make the perfect blend of versatility.
Besides, it is energetic and refreshing with its top note, middle note, and base note all nicely blended.
It's like a nice roller-coaster that starts with a deep fruity and citrusy scent, then moves to a deeper aromatic scent, and then you finish with a musky woodsy and oriental scent.
What you'll smell like: A sweet and fresh scent with a deep dewy undertone.
14. Best MVP Perfume for Women
The MVP goes to Yves Saint Laurent Eau de Parfum Spray. The perfume for women is formulated to stand out and stand up for any skin type. It's versatile and blends well with any concept.
Additionally, the scent also affects your skin and the time spent on the skin. It gets deeper and richer as time passes, retaining its unique scent no matter what. The natural finish perfume gives your skin the strong statement it desires when you wear it.
What you'll smell like: Sweet vanilla and orange with a twinge of jasmine.
15. Best Perfume Gift for Women
Marc Jacobs Eau So Fresh Eau De Toilette is a splash of goodness you need in your life. The package is the perfect gift for a perfume lover. Not only does it come in a compact and travelable bottle for women, but it is also a selection of the best scents by the brand.
There are soft and sweet scents and fiery and spicy scents. The four-set has fragrances of daisy, sweet vanilla, milk, and soft moss. Furthermore, you can blend the unique scents to spice things up if you want.
What you'll smell like: A fresh simple fruity floral scent that has just enough presence without being overwhelming.
Read Also: Aftershave: What It Does and Why You Need It
How to Choose the Right Perfume
A sea of scent is not bad to be lost in. However, this could be a hurdle if you are looking for a life raft. So how do you maneuver through the sea of scent? Look for your markers, that's how.
Before spraying samples on sticks, you have to have these markers at the back of your mind before taking a whiff of any fragrance.
1. Know your scents
You don't need to know the peculiar fragrance and the names of all the conjoined scents. Oftentimes, those names fall under the same category of scent. This is what you should know.
Perfumes for women have different scents, but they all fall into broad categories. There are about 14 main perfume scents. However, you just need to know the major six notes.
Floral: scents originate from flowers like daises, roses etc.
Oriental: scents originate from heavy musky scents like spicy, musky scents. A good example is cinnamon or vanilla.
Woody: scent has an earthy scent of trees and barks. An example is sandalwood.
Fruity: scents are of fruits like peaches, berries, or apple.
Citrus: scent originates from acidy or zesty fruits like lemon, orange, or grapes.
Aromatic: scent consists of grassy or herbal scents. Lavender, rosemary, basil are examples of aromatic scents.
2. Identify your preference
Once you know the basic scents and their subcategories, your preference is also something that would determine what you choose. Your personality and activities play a part in what type of perfume you get.
For instance, feminine and romantic women would love floral or fruity smells because they tend toward romanticism and fragile yet strong personalities.
Whereas, active and nature-loving women would choose perfume for women with a deep strong smell. Something in the category of oriental or woody would suit them.
Meanwhile, modern or chic women go for classic scents like aromatic that lasts long on the body.
On the other hand, simple women go for the classic citrus, fruity, or floral scents because it feminizes them without being over the top.
3. Long-lasting scent (Base note)
You have probably heard that perfumes have notes. There are three notes of a perfume: top note, middle (heart) note, and base note.
The top note is the first smell you see after spraying. It lasts for about 10 minutes or so. The middle note, on the other hand, is the body of a perfume. It is bold, enticing, and long-lasting. It can last for hours.
Nonetheless, the base note is what mixes with your natural body scent and lingers all day. It is usually rich and prominent, having a lasting impression on your skin.
Some are usually preoccupied with the top and middle notes, but the base note is just as important because it's what lingers on your skin and clothes. The base note of the perfume of your choice should have a heavy and rich scent that lasts for as long as it can.
It should also be a scent you like or love. If you only focus on the top and middle notes but do not like the base note, it wouldn't make you feel comfortable. Therefore, you have to keep an eye out for your base notes.
4. Composition
This has to do with concentration. Fragrances come in different concentrations. It's up to you to choose what you want.
There are Eau Fraiche with up to 3%, Eau de Cologne with up to 4%, Eau de Toilette with up to 15%, Eau de Parfum with up to 20%, and Parfum with up to 30%.
Asides from this, the formula can be made from either alcohol, oil, or water. It is up to you to choose what wouldn't irritate or react to your skin.
See Also: How to Use Cologne: Here's How to up Your Scents Game
Frequently Asked Questions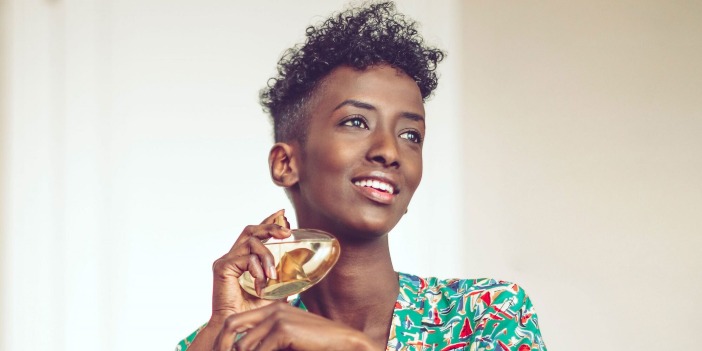 Are cheap perfumes for women long-lasting?
Not all. What matters for perfumes to be long-lasting is their composition.
That is, the ingredients should be in the right proportions to make the right fragrance. This is what makes a perfume long-lasting.
However, there have been cases where cheap and less expensive perfumes are made from low-quality ingredients, which reduce the potency of the perfume.
SEE: How to Get Perfume to Last Longer: Secrets to a Longer-Lasting Fragrance
What is the best perfume for women?
Ariana Grande's Ari Eau De Parfum Spray. This is the best overall perfume for women because it is a unique and versatile scent. Additionally, it is affordable.
Does perfume expire?
Yes, they do. Perfumes do go off at one point.
However, they have a really long shelf life of up to ten years. And most times, you would have exhausted the contents of the bottle before then.
Nevertheless, you should be wary of oxidation. This happens when your perfume is exposed to air. You should store away from the sun and air.
Conclusion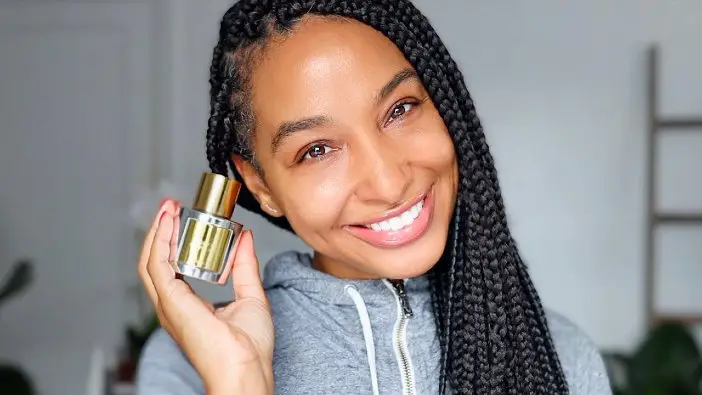 Perfumes for women come in thousands, and it could be overwhelming if you do not know what you want. Rather than have a tiresome trial period, you can pick from the best perfumes for women.
For instance, if you want to stay on a budget, you can use CLINIQUE Happy Parfum for a happy experience. Meanwhile, a musky scent is deep and mysterious, so I would go for Joan Musk Women Musk Oil.
On the other hand, Yves Saint Laurent Black Opium is the MVP when it comes to people's exclusive choice. However, Ariana Grande's Ari Eau de Parfum is the hot issue right now.
As much as these perfumes stand out in the market. You should understand it wouldn't do much if you are picking something that does not convey your scent and personality.
It should also be noted that you can mix fragrances up to make up your perfect scent. So you don't get lost in a sea of scents, use this list and as a lifeboat to sail you through.
Thanks for reading.
Africana fashion provides relevant skincare articles to enhance your daily lifestyle.