Every woman wants to have fuller and thicker hair that moves in the wind, catches the light, glows in the sun, and can be styled easily.
There are many ideas out there on how to make hair grow thicker, but different people experience different results. Most times, what works for some may not work so well on your hair type and you're left wondering what to do.
Thinning hair is a problem for many people and it can often make you feel insecure. But, there are several ways to combat this problem without having to resort to surgery or drugs.
This article discusses the reasons for your hair loss, how to combat it, and how to make your hair thicker naturally.
What Causes Hair Loss?
The American Academy of Dermatology (AAD) says that a hair loss condition called Androgenetic Alopecia is the most common cause of hair loss in the United States, affecting over 80 million people.
It is an inherited disorder in which a male and female hormone called dihydrotestosterone (DHT) gradually destroys hormone-sensitive hair follicles. Subsequently, resulting in gradual thinning of the hair for both men and women.
Hair loss can also be caused by several other factors such as natural aging, poor nutrition, overuse of hair products, heat damage, stress, illness, and allergies to certain chemicals and substances.
How to Make Hair Thicker
Your hair is often one of the first features noticed about you, especially when you go to a social gathering like weddings and parties. Everyone comments on how good your new haircut or your hair color looks.
If you're among the many women who struggle with thin hair, going to such gatherings with your natural hair can be quite discouraging.
I know you're looking for ways to make your hair thicker. As a result, you might even be considering using a product that promises to add volume and thickness to your hair.
But before you buy anything, read on to know how to make the most of your natural hair thickness and texture, with a little-to-no effort at all using natural remedies.
1. Eggs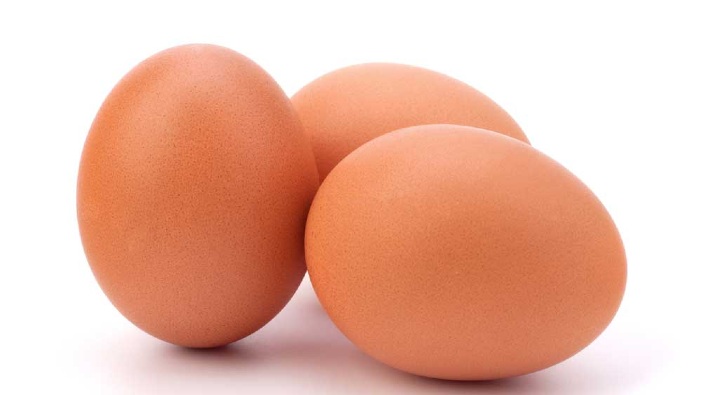 Eggs contain a wide range of nutrients, such as lutein, vitamin A, vitamin D, vitamin B12, biotin, as well as Omega-3 fatty acids that researchers have found to promote hair health and prevent all hair-related problems you could be facing.
How to use it?
Take 2 fresh raw eggs.
Crack the eggs into a bowl and beat.
Add 1 tablespoon of castor oil.
Mix thoroughly.
Massage on your scalp and hair strands.
Leave for about 20–30 minutes.
Rinse your hair with a shampoo.
Leave your hair to dry naturally.
Why it works?
Eggs are rich in protein and vitamins which nourish the hair. Likewise, castor oil has excellent anti-inflammatory properties, which reduce inflammation on the scalp and prevents balding.
In short – eggs and castor oil can help with moisturizing and nourishing your hair, giving you thick luxurious hair.
Read also: Hair Dryness: Causes, Diagnoses, And 10 Effective Ways To Fix It
2. Lemon Juice and Honey
Haircare products are usually expensive and may contain harsh chemicals that can damage your hair. However, with lemon and honey, you can have a cheap and healthy alternative for your hair.
Not only is it affordable and safe for your hair, but it also has a lot of significant benefits on your hair, such as making it shinier, thicker, and moisturizing it.
How to apply?
Take 1 tablespoon of lemon juice and pour into a bowl.
Add 3 tablespoons of honey.
Mix thoroughly.
Apply on your scalp and hair.
Leave for 20–30 minutes.
Rinse it off with a mild shampoo.
Leave your hair to dry naturally
Repeat every 3–4 days for best results.
Why it works?
Lemon juice and honey are great recipes for a deep conditioning treatment. That is because the acidity of lemon juice helps to balance out the pH level of your scalp. This in turn stimulates hair growth and strengthens the roots of your hair follicles.
Honey, which is high in protein and vitamin C, will help to nourish your hair and scalp, thus encouraging healthy hair growth.
3. Green Tea and Coconut Oil
Green tea and coconut oil are both natural ingredients that have various hair benefits.
Coconut oil is an excellent moisturizer for the hair, while green tea is a natural antioxidant that helps to prevent damage caused by free radicals.
In short, these two ingredients can be combined in various ways to keep your scalp healthy and full of thick hair.
How to apply?
Take 3 tablespoons of green tea and pour in a bowl.
Add 1 tablespoon of coconut oil.
Mix thoroughly.
Massage into your hair and scalp.
Let it stay for at least 30 minutes to ensure proper absorption.
Rinse it off with a mild shampoo.
Leave to dry naturally.
Apply twice a week for best results.
Why it works?
Green tea provides nutrients called polyphenols, which act as antioxidants that kill harmful free radicals that can cause oxidative damage and cellular death. Cellular death is one of the main reasons for hair thinning.
It is also essential for hair growth as well as improving blood circulation to the scalp which improves the overall health of your scalp and hair.
Coconut oil contains antioxidants, which help repair damaged hair. It also contains anti-inflammatory properties as well as lauric acid, which helps to control dandruff and breakage.
4. Aloe Vera Gel and Olive Oil
Aloe vera gel and olive oil are two natural ingredients that have been used together for centuries to promote scalp health and hair growth.
It is very moisturizing for the scalp and also helps with hair or skin problems like dermatitis or psoriasis because of its antibacterial properties.
Olive oil also reduces dandruff in people who have a dry scalp because it prevents dryness and excessive sebum production.
It is very nourishing and rich in anti-inflammatory properties that can help with hair loss.
How to apply?
Cut a fresh aloe vera leaf.
Take 2 tablespoons of aloe vera gel and pour in a bowl.
Add 1 tablespoon of olive oil.
Stir the olive oil and aloe vera thoroughly to form a smooth paste.
Apply to your hair and scalp.
Let it stay for 30 minutes to 1 hour for extra conditioning.
Rinse off with a shampoo and leave to air-dry.
Apply every 3–4 days for best results.
Why it works?
Aloe vera gel contains vitamins E, C, B-12, and folic acid that help to thicken your hair. It also helps with hair growth by preventing hair loss.
Olive oil contains oleic acid that prevents hair loss, making your hair stronger and healthier. It can also provide shine by adding a more natural look to your hair.
See also: 7 Necessary Products Your High Porosity Hair Needs
5. Shea Butter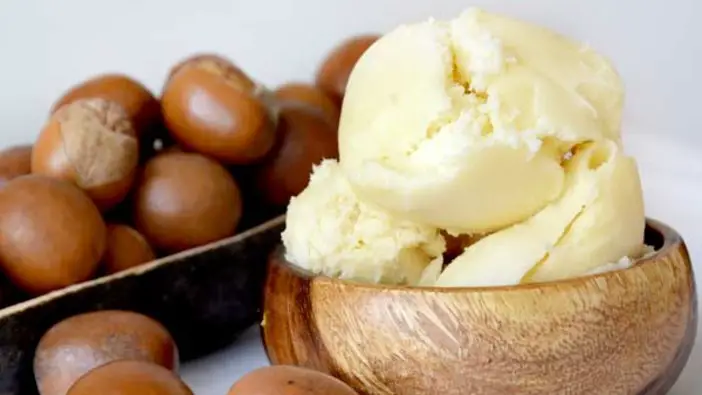 Shea butter is a natural skincare and hair treatment that is obtained from the seed of the Shea tree.
It has been used for centuries by African women to protect their hair from extreme weather conditions. That is because, it is a natural hair moisturizer, healer, and protector.
It can also be used as an alternative for people who are allergic or sensitive to other types of oils and butter.
Additionally, it has natural UV protection properties, which are good for hair health and reducing sun damage.
Why it works?
Shea butter helps with scalp massage, which stimulates blood circulation in the scalp area, therefore promoting proper hair growth. It prevents breakage and dryness on your scalp, by acting as a sealant so that the moisture in your hair shafts will not evaporate.
The best benefits of using shea butter on your scalp are better elasticity, stronger strands, reduced breakage, increased shine, and fewer tangles.
6. Oatmeal and Yogurt
Oatmeal and yogurt are both natural exfoliators with hair benefits. A mixture of these two prevents split ends, treats dandruff, and soothes your scalp. It also balances your scalp pH level and removes toxins resulting in thicker hair.
How to apply?
Take 4 tablespoons of powdered oatmeal.
Add ½ a cup of plain yogurt.
Mix the oatmeal and yogurt into a smooth paste.
Massage this mixture into scalp and hair.
Let it stay for 20-30 minutes.
Rinse off with a shampoo and leave to air-dry.
Why it works?
Oatmeal has natural properties that help with nourishing and moisturizing your hair. It also stimulates sebum production by sebaceous glands, which helps to protect your hair's natural oil and scalp.
Yogurt contains lactic acid, a natural exfoliant that clears away dead skin cells, cleanses the scalp, and helps hair follicle growth.
In conclusion, a mixture of these two is an excellent remedy for preventing hair loss.
7. Scalp Massage
Massaging your scalp is a great way to stimulate circulation, reduce stress and ease tension. It can also be used as a way to keep your hair thick and healthy.
You can do this treatment at home by following some easy steps like:
Massaging your own scalp for 10 minutes every day with light pressure.
Using natural oil such as coconut oil or olive oil to massage your scalp instead of a conditioner when you take a bath or shower.
Why it works?
Massaging your scalp helps improve blood flow to the head, which improves the circulation of nutrients to your hair follicles. This may help slow down or reverse the process of hair thinning by improving growth because it speeds up the delivery of essential nutrients.
8. Hydrate
If you want to have thick, shiny hair, it's important to nourish and moisturize your natural scalp and hair follicles by hydrating.
You'll want to make sure that you're drinking about six to eight glasses of water per day.
Water distributes vitamins and minerals to the hair and scalp, therefore improving hair growth and health.
9. Healthy Diet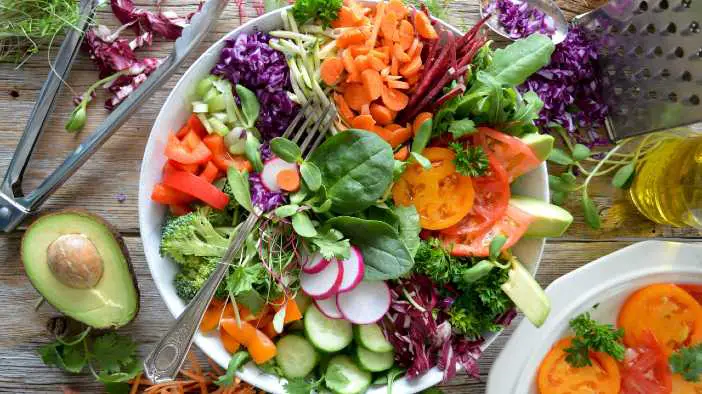 Healthy hair starts from the inside. A healthy diet rich in nutrients (especially iron, protein, and vitamin C) will help prevent hair loss and breakage, among other things.
Firstly, protein is important for maintaining the health of your hair because it helps repair damage to the cuticle caused by brushing and styling.
Studies have shown that protein or protein calorific malnutrition causes disturbed hair synthesis.
Further, iron is essential for producing red blood cells that will deliver oxygen to your follicles to keep them healthy. Vitamin C can also help maintain a healthy scalp, which will lead to healthy hair.  
In addition, you should avoid eating refined grains like white pasta or rice that strip away vital nutrients from your body.
You should also limit caffeinated beverages like coffee and tea because they cause dehydration, which can lead to thinning hair.
See also: Best 15 Products Designed to Boost Low Porosity Hair's Moisture
Frequently Asked Questions
Why is my hair so thin?
Some of the most common causes of thinning hair are genetics, poor diet, illness, hormones, and stress.
Stress can cause a hormone called cortisol to be released in your body. Cortisol, when released, affects the function and regulation of your hair follicles, hence disrupting your hair growth cycle.
Which vitamin is best for my hair?
Vitamins A, B, C, D, and E are your best bet for healthy hair. Vitamin C and E help to fight free radicals that damage the scalp, while vitamin B helps to produce red blood cells that carry nutrients to the scalp.
Similarly, vitamin A and D are essential in the production of new hair follicles which help to maintain the thickness and fullness of your hair.
How can I stop hair loss?
Hair loss is absolutely normal, but what is not normal is excessive hair loss or hair thinning.
Be sure to avoid hairstyles that pull on the hair, avoid high-heat hair styling tools, and harsh hair products.
Conclusion
In our modern world, we are constantly surrounded by chemicals in all of the products we use on a daily basis. For this reason, people are looking more and more for natural products that can help to protect their hair without harming them in the process.
So whether you want thicker hair or you're just looking for a way to achieve your desired fullness.
Using natural products on your hair, getting a scalp massage, and eating more protein-rich foods like eggs and fish from time to time will make your hair thicker in no time.
Thanks for reading.
Africana fashion provides you with beauty and wellness articles to improve your lifestyle.