I love how the cosmetic and skin care industries are answering to a wider range of skin tones now. It's no more sticking to few shades but now we can get whatever we want. For instance, the best lipstick for brown skin tones is now a tight competition brand wants to stay top of.
However, using the right lipstick shade could elevate your makeup from ordinary to perfect. This is relevant no matter your skin shade. Therefore, as a brown skin, you need to figure out which lipstick shade works for your skin complexion.
You can work with any color, as long as they complement your skin tone. When you get that, you are safe when it comes to lipstick.
If you want to stop living in safe colors, you should try these best lipsticks for brown skin colors. These lipsticks are picked based on sales metrics e-commerce stores and social media engagement.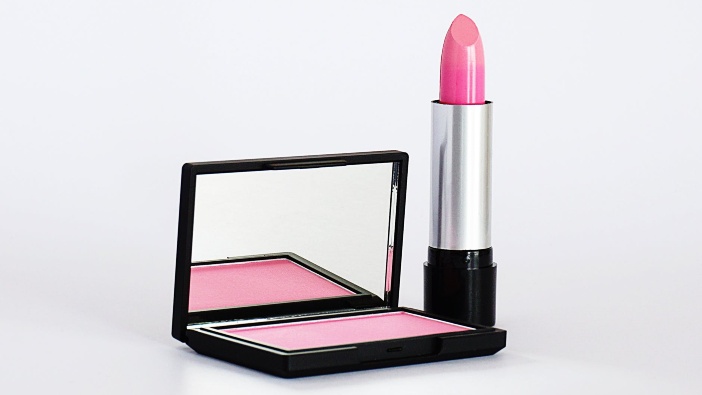 Best Lipstick for Brown Skin
1. Best Overall Lipstick for Brown Skin
MAC Lipstick in Crème seems to be on everyone's lips when you talk about lipstick for brown skin tones. The color is highly pigmented and glossy, keeping your lips hydrated and silky smooth.
Additionally, the lipstick makes a buildable coverage. As a result, you can work on simple colors or go deeper by layering the wax if you want to brighten your lips.
For Crème In Your Coffee shade, your brown lips get to play with the pastel color. It cools down your brown skin tone no matter your undertone.
2. Best Matte Lipstick for Brown Skin
Matte is heaven-sent when you are looking for a lipstick that packs on thick color on your lips and lasts long. In that vein, Maybelline New York Superstay Matte Ink Liquid Lipstick is your choice.
The lipstick comes in various bright and cool colors that are rich in pigment and texture. The formula is also a no-transfer, sticking to your skin lips for the longest period. You can wear it for up to 16 hours without leaving your skin in a rush.
Furthermore, you get to use an applicator too, making it easier to cover all parts of your lips.  
3. Best Drugstore Lipstick for Brown Skin
Bestland 6pcs Matte Liquid Lipstick offers a good deal for its compact color shades. The lipstick is a long-lasting tint that covers the lips and keeps them hydrated all the while.
In addition, the lipstick is waterproof to avoid transferring or fading. It also makes the perfect gift for your brown-skinned friend who has lovely bold and rich colors.
You can wear the lip color if you want to stick to comfortable and moisturizing. The velvet finish also makes it the perfect lipstick for smooth and shiny lips.  
4. Best Lipstick for Brown Skin with Yellow Undertone
Wet n Wild Silk Finish Lipstick in Blind Date shade is a deep tone that brings out your yellow undertone and mellows it. The color pops against your warm skin, adding to the mystery of your brown skin.
The lipstick has a natural finish, coating your skin with skin-preserving ingredients like vitamins A and E, aloe vera, and macadamia nut oil. This ingredient helps to keep your lips hydrated and supple.
Additionally, it is inexpensive and keeps your lips glossed up and shiny for a lasting period. You can wear the bold color for a night out or with a statement outfit.
5. Best Lipstick for Brown Skin With Red Undertone
If you are looking for lipstick for your red undertone, NYX Professional Makeup Powder Puff Lippie Lip Cream Liquid Lipstick is a lipstick in a range of cool pastel colors that illuminates and deepens the shade of your brown skin.
The lipstick delivers a matte formula with highly pigmented colors. Asides from this, the lipstick provides a soft finish that looks glossy than dry. You can wear lipstick if you want a comfortable feel on your lips.
Furthermore, it does not contain harmful ingredients. You can wear it any time of the day. Moreover, it comes with a powder puff applicator to get the corners of your lips without smearing.
6. Best Lipstick for Light Brown Skin
Rather than opt for a loud or bright color, light brown skin tones should go or monotone lipsticks. If you are looking for that, then, City Beauty's City Lip-Plumping Lips Gloss is a perfect choice.
It is one of the best lipstick for brown skin tones due to its light and natural-looking shade. Furthermore, the lipstick is long-lasting. Additionally, it is hydrating. With ingredients like hyaluronic acid and peptides, your lips are perfectly conditioned and moist.
You can also build on the lip gloss if you want a deeper light color.
7. Best Lipstick for Caramel Brown Skin
Mahogany is a lovely color on caramel brown skin tones. That is why I am recommending Anastasia Beverly Hills Lips Gloss in Maple color. The deep color rather than tone your mid-brown skin tone, livening it, illuminating your skin.
The lipstick is comfortable on the lips and weightless. The highly pigmented tint also comes in a metallic and sparkle finish, brightening your lips against the tan color. You can wear the lipstick if you need hydrating formulas that would keep your dry lips moist.
Moreover, the glossy finish is perfect for a caramel brown skin tone that is in-between the brown color chart.
8. Best Lipstick for Dark Brown Skin Tone
Dark Brown is a rich color; therefore, it needs a color that bounces of the dark canvas. Rimmel London Lasting Finish in Beige Color is a pastel-colored lipstick that would highlight the richness of your dark brown skin tone.
Furthermore, the lipstick provides a lasting finish that does not transfer or smear. It is not too bright neither would it blend with your dark skin too well. The color is also buildable on the lips. As a result, you can get a toned-down nude color or a bright light shade.
Therefore, the lipstick is suitable for both day and night look. In addition, you can wear it if you want a simple look.
9. Best Red Lipstick for Brown Skin
Maybelline New York Color Sensational in Satin Red is a great choice for an all-purpose red lipstick. The red color is deep and rich in pigment. With a first sweep, you can cover your lips completely with the blood color.
Furthermore, the lipstick is a satin finish that slips the lips into a silky state. You can wear the color comfortably without being too conscious because it works on all skin complexions.
The lipstick is suitable for any occasion as long as you match your makeup and style to it.
10. Best Pink Lipstick for Brown Skin
Revlon ColorStay Ultimate Suede Lipstick in Muse is a soft color with a bright undertone to light up your skin tone. The pink lipstick is vibrant and attention-grabbing.
Moreover, it protects your lips from drying with its vitamin E, shea butter, and aloe vera components. You can keep your lips perfectly maintained and luxurious with the smooth color.
The lipstick is also perfect for a night out with its smooth finish. You can wear it for a glamorous or statement style.
11. Best Peach Lipstick for Brown Skin
Jane Iredale Just Kissed Lip and Cheek Stain in Forever Peach is light and shiny lips. Furthermore, the color highlights your cool peach undertone, giving you an enhanced natural look.
You can also apply it to your cheeks to enhance your skin glow. The lipstick hydrates and keeps your lips in a soft texture. You can wear lipstick if you want a natural color look. It is suitable for a day and night to look if you are looking for down-to-earth makeup.
12. Best Orange Lipstick for Brown Skin
Orange is a bold color tan and dark skin tones should try occasionally. The color is bright and rich at the same time. That's why L'Oreal Paris Color Riche Original Creamy Satin Lipstick in 410-Volcanic color is your best bet.
The color is deep but bright enough to keep your skin looking luxurious. Furthermore, the color sets your skin deeply.
Additionally, you would be getting hydrating ingredients like vitamin E and omega-3 to keep your skin nourished.
13. Best Copper Brown Lipstick for Brown Skin
Revlon's Super Lustrous Lipstick in Toast of New York gives your brown skin the deep color it needs to complement your skin tone. The lipstick is a representation of copper brown being suited for all skin tones.
The formula is also moisturizing and comes with a high-color impact that wouldn't weigh on your lips. You can wear it for any occasion, matching it with your makeup.
14. Best Nude Lipstick for Brown Skin
With exceptional earthy color, Jolie Impecabble Me Full Coverage Ultra Matte Lipstick in color Undressed provides an enhanced natural glow to your lips. The lipstick is super-rich and provides a velvet finish on the lips.
Furthermore, it is a nourishing blend that is comfortable and bubbly. You can wear it if you love a natural nude or close to pink neutral color. And it is buildable. You can layer the lipstick on your lips until you have your desired shade.
Moreover, the buildable lipstick is long-lasting. Therefore, you don't have to worry about transferring or reapplying after a short time.
SEE: How to Use Lip Scrubs- Steps to Healthy Plump Lips
How to Pick Lipstick for Brown Skin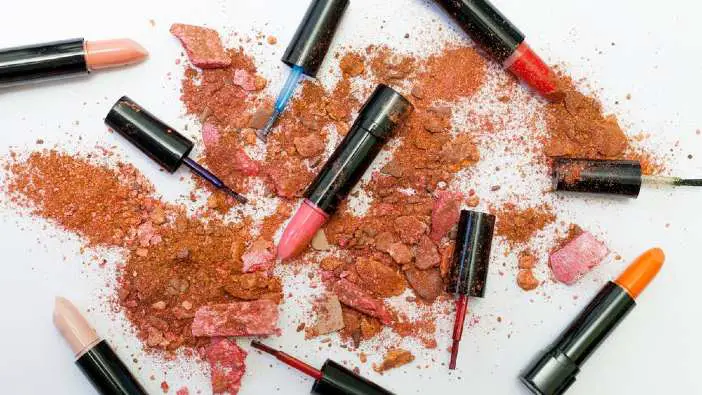 Whether you are buying the lipstick for yourself or as a gift for someone, you need to know how to pick the right best lipstick for brown skin. The following highlights criteria of picking the right lipstick for brown skin.
1. Skin Tone
There are skin tone and complexion variants. Even with brown skin, you have varying rich color shades. Consequently, how you pick your colors is based on your skin shade.
Brown skins range from light brown skin to deep dark brown skin. Therefore, you should choose colors that would complement your particular shade.
For instance, red fits any shade. However, there are different red shades in the color scheme that complement a skin complexion than the other.
2. Undertone
You either have warm, cool, or neutral undertones. When you pick your lipstick for brown skin, you should consider your undertone.
For instance, light brown skin colors have warm or yellow undertones. Therefore, you need to pick colors with a yellow and warm base to match your skin undertone.
Getting it right with your skin tone makes it easier to choose a shade. That is why you have different red shades with different undertones.
3. Skin Type
You have dry, chapped, and oily lips. If you have oily lips, you need matte lipsticks for a longer-lasting stay if you have slippery or moist lips. On the other hand, dry lips need to stay moisturized with glossy or hydrating lipsticks.
Chapped lips also need moisturizing lipsticks that wouldn't get between the crack of the lips. Furthermore, they need lipsticks that will help fill their lips and keep them smooth.
SEE: Experience Black Girl Magic With the Best Makeup for Dark Skin
Frequently Asked Questions
Can brown skin wear deep brown lipstick?
Yes, you can. Brown skin can wear any color of lipstick as long as the undertone matches yours.
You can go for a monotone look, blending the brown lipstick with the color of your look. This creates artsy and elegant makeup. It also defines your lips.
Can I wear matte lipstick on any type of lips?
Yes, you can. Matte is suited for all lip types but it goes best with moist or oily lips.
Dry and chapped lips can wear matte lipstick but they should wear lip balms before applying the matte lipstick. Alternatively, they can wear hydrating or semi-matte lipsticks.
Conclusion
There isn't any lipstick a brown skin cannot use. What matters is your skin undertone matching the base color of the color shade. You can get the best as long as you follow this cardinal rule.
There are countless lipsticks that suit brown skin tones, however, there are some that give a better option than the rest.
For instance, I would recommend Maybelline New York SuperStay Matte Ink Liquid Lipstick because it has unique colors for different undertones and shades of brown. MAC Lipsticks like MAC Lipstick Creme in Your Coffee also stands out for being easy to get with lovely colors to illuminate any brown shade.
Nonetheless, you can use anything your brown skin can take. So stop hiding in your safe zone and play with colors on your lips.
Thanks for reading.
Africana fashion provides relevant beauty articles to improve your lifestyle living.