While a sneakerhead would know who owns what in the sneaker world, the average wearer might not. So when you hear things like Nike owns Converse, you might be confused, thinking these brands should be competing with each other.
Moreover, being one of the most stylish and unique shoes (that does make sales) should also mean they run their show. However, this is not the case, even with Converse.
So who owns Converse and why? Well, I will get into the details of how and why Nike came to own Converse and the factors that led to the purchase.
What is Converse known for?
Converse practically invented basketball shoes when it released the Chuck Taylor in 1922, three decades before Nike and Adidas.
The shoe brand is also known for its unique style, comfortable fit, iconic background, and use of colorways which is every collector's dream.
Today, however, you can find a pair of Converse sneakers for every occasion, not limited to basketball, and at every price range.
Does Nike own Converse?
Yes, Nike owns Converse.
The Converse Rubber Shoe Company, founded in 1908, was owned by several other companies before it became a subsidiary of Nike in 2003.
Converse became an American household name with the license to sell and market footwear, clothing, and accessories.
Two years after Converse declared bankruptcy, Nike purchased Converse for $315 million on September 4, 2003. At the time of the acquisition, Converse had just over $200 million in sales per year.
Why did Converse become a Nike subsidiary?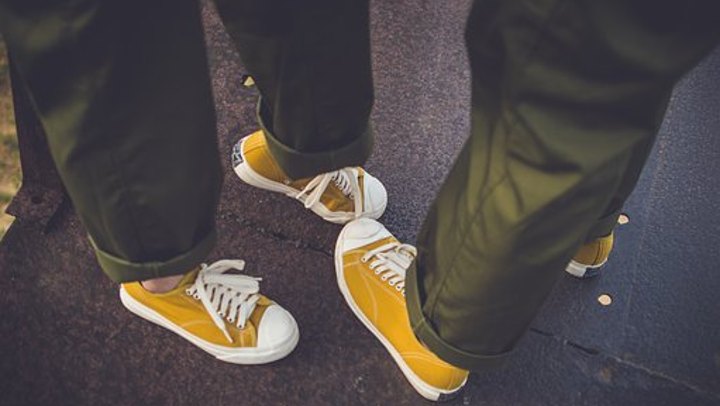 1. Bankruptcy
One of the numerous factors that led to the acquisition of Converse before it became a part of Nike was a lack of funding to advance the brand. The footwear manufacturer had filed for bankruptcy and claimed it lacked the necessary resources to continue operating.
2. Good deal
One of many important reasons, according to Trefis, is the fact that Nike's acquisition of Converse was unquestionably a good deal for the footwear and athletic apparel company as it witnessed a 100% revenue gain after procurement.
3. Portfolio diversification
Converse has been a fantastic fit for Nike, assisting the company in portfolio diversification and giving its footwear division a fresh perspective.
4. Price of sales
Converse had sales of about $200 million in 2003 when Nike paid $315 million for the company, indicating a price of sales multiple was 1.6x.
Likewise, Nike's price of sales multiple at the time of purchase was only 0.15x, or less than one-tenth of the Converse deal's multiple.
Other Nike-owned subsidiaries
Nike is one company that has built a brand portfolio that can cut across various sports, lifestyle classifications, and price points using the same kind of careful and deliberate strategy.
Some of its fully owned subsidiaries include:
Hurley (action sports and youth lifestyle footwear, apparel, and accessories)
Cole Haan (luxury shoes, handbags, accessories, and coats)
Umbro (a well-known football/soccer brand headquartered in the United Kingdom).
Each of these brands targets a distinct, well-defined consumer, broadening the growth opportunities over time.
As Nike continually gains from the variety of its brand portfolio, the company makes use of all its resources, assets, and core competencies in product development, marketing, and business operations to promote steady growth and profitability across each of these brands.
Do all Nike subsidiaries take on its logo?
No, they do not take on its logo.
The Swoosh of the Nike logo is what most people picture when they think of the brand. It is well-known and one of the most unique symbols in the entire world.
As a result, the company has opted not to overstretch itself to prevent its subsidiaries from losing their originality and style.
FAQs
Who is the target audience for Converse?
The target audience for Converse is 62.65% women and 37.35 % men. Regarding their online store, the largest age group of visitors is between the ages of 18 and 24.
Where is Converse most popular?
Converse is one of the most popular shoes in the country.
According to a study by the well-known fashion website Polyvore, which Refinery29 covered, Converse sneakers were the most popular in all 50 states, including Puerto Rico and D.C.
Who is Converse's biggest competitor?
Vans, Fila, Allen Edmonds, The Athletic, and Timberland, are among Converse's biggest rivals.
Why do people like Converse?
If you're like most people, you like Chucks because they're cozy and fashionable.
Conclusion
Converse, having had trouble competing in the footwear market in 2003, got a new family thanks to Nike. Nike revitalized the company and made it a multi-billion dollar enterprise.
Furthermore, Converse's expansion was greatly aided by being integrated into Nike, but there is no denying that Nike's acquisition of Converse was a good deal.
Additionally, because the company was already well-known for producing high-quality shoes, it has a wide selection of stylish basketball shoes that other sport-related manufacturing companies coveted.
Finally, one of the excellent techniques Nike employs to establish a substantial brand depth is the acquisition of many fantastic subsidiaries, which would allow the brand to become a strong and versatile engine for growth.
Thanks for reading.
If you enjoyed reading this article, check out Africana Fashion for more.