If you're a foot fetishist like me, purchasing shoes online will be one of your greatest spots to do. However, if you buy it from a site like StockX, one of your concerns may be determining how long it will take to deliver shoes.
These are reasonable thoughts, as anyone who has purchased an item would be interested to know when the package would be delivered.
Therefore, purchasing goods only to not receive them promptly or in some cases, at all, would be rather daunting.
As a result, I've detailed how long it takes StockX to deliver shoes in this article as well as some of the locations they can also deliver to.
What happens if StockX doesn't authenticate shoes?
If your confirmation fails after your item is reviewed, as a seller, you will be sent shipping documents to send your item back to StockX for another verification.
Once the item has been received and verified, you will receive your payment for the original sale price. As a buyer, you will be unable to buy shoes that haven't been verified as an original talk more of delivery.
Where is the StockX authentication center located?
StockX is an online platform based in Detroit, Michigan.
How long does StockX take to deliver shoes?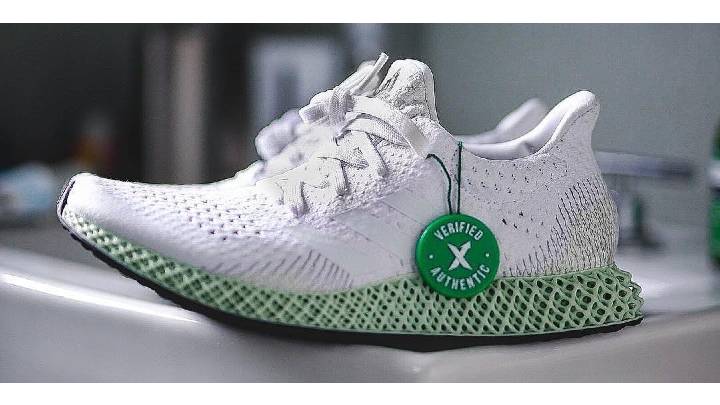 StockX's reliability means that once all the requirements for purchasing have been satisfied, you can purchase shoes and have them delivered to you.
After placing your order, expect to receive your shoes between seven to 12 working days. This period varies depending on the vendor and region, but it usually lasts less than a week.
SEE: How To Sell Shoes On GOAT [A Step-By-Step Guide]
How long does StockX take to deliver to the UK?
The timeframes for delivery to buyers in the UK is 7 to 12 business days.
Since the StockX marketplace deals with expensive and rare goods, delivery might take a little longer than usual. However, this timeline doesn't exceed when you get your shoes.
Does StockX deliver to Australia?
Yes, they do. And the StockX shipping costs for Australian customers have been lowered for a limited time.
Is the authentication process at StockX simple?
Yes, it is.
The StockX verification process is quite simple. What the e-commerce platform does is take into account the item's condition.
It will also ensure that any variations it may exhibit do not go against its internal standards.
Additionally, the condition of its container and whether or not it contains all requisite accessories.
How long does StockX take to authenticate?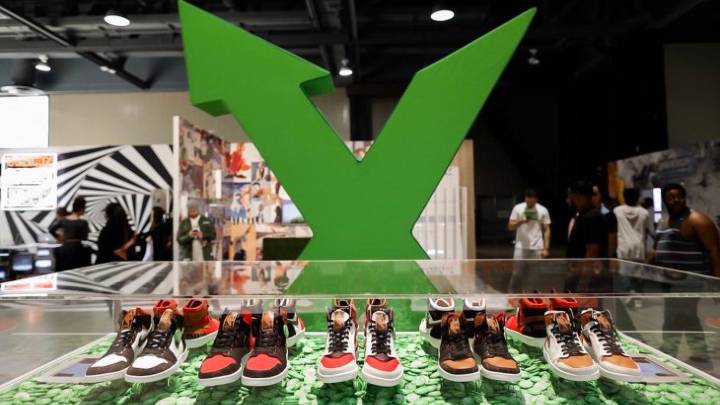 It may take 1-2 working days for an item to be examined after it has been delivered to a StockX Authentication Center.
If there are problems that require additional inspection by StockX's Quality Assurance team, the process may take a few extra days.
Does StockX ship on weekends?
No, they don't. StockX can not ship goods on the weekends because Saturday and Sunday are not regarded as business days. In addition, federal holidays are not regarded as working days.
Does StockX have express shipping?
No, they don't. Currently, StockX does not provide express shipping.
How is StockX so cheap?
StockX is very affordable because 12. 25% of its items are sold at a price below the retail price. However, this happens when there is an excess of inventory in retail stores.
As a result, buyers prefer to order from StockX instead of queuing up for the items to go on sale from its manufacturer.
Should you keep the StockX tag on?
Yes, you can if you want to.
Choosing to leave the StockX tag on is a subtle way to convey to onlookers that your sneakers are authentic.
The third-party tag shows that the wearer has not been conned or has not sunk to the level of switching to fake kicks, despite the prevalence of bootleg kicks.
How strict is StockX?
Every pair of footwear sold on StockX must be delivered to the company's authentication facility in brand-new, pristine condition, complete with the original shoe box.
This condition requirement, also known as "deadstock," makes sure that every StockX buyer has a seamless experience and receives exactly what they saw when placing the order.
How much does a seller lose on StockX?
For all sales, a seller pays a 3% payment processing fee as well as a 9.5% transaction fee calculated by the seller's level in relation to the StockX payment options.
What is StockX lowest ask?
You can specify how much you believe your item is worth by posting an "Ask." Buyers can only buy from the lowest Ask price. So if yours is that price, a Buyer will buy from you as soon as they're willing to meet it.
What does the highest bid mean at StockX?
The term "highest bid" is used when you place a bid, allowing you to specify how much you want to pay for an item, starting at a minimum of $15.
A Seller will decide if they want to meet you at your offer if you've set the top bid price for a product on the website.
FAQs
Is StockX reliable for authenticity?
Yes, they are. StockX is a secure, simple, and reliable way to obtain current culture.
Does StockX have buyer protection?
Yes, it does. Both buyers and sellers are secure because all packages are insured.
Can StockX refund you?
Yes, they can. However, you may not get an offer refund or credits to buyers if the price of your item falls after purchase.
Do StockX orders get canceled?
Yes, they do. But your order cannot be canceled once a seller has accepted your bid.
As a result, more products are ultimately offered on StockX, which is beneficial for buyers because it keeps offers genuine, active, and dependable.
Will StockX refund lost packages?
Yes, they will. You should get in touch with StockX within three days of the date of delivery if your item was delivered but not picked up or arrived damaged.
SEE: Get A Chance To Win A Pair Of Vans Shoes Worth $85
Conclusion
The bottom line is that StockX is a trustworthy company, and if you order shoes or other clothing from the site, you can expect them to arrive within seven working days minimum.
This, however, is dependent on how long it takes to authenticate the shoes you bid for. The company takes pride in making certain that all items that pass through its site are validated as genuine.
Furthermore, StockX provides a channel for buyers who have issues with missing products, etc. to obtain repatriation or support.
Thanks for reading.
If you enjoyed reading this article, check out Africana Fashion for more.