Do you have a lot of designer shoes that you haven't worn in a long time and are looking for a quick sale? If so, here's a step-by-step guide that will teach you how to easily sell shoes on the GOAT website.
Furthermore, this article will provide you with an extensive history of GOAT, what the site is about, and whether it is easy to sell on GOAT. Continue reading to learn more.
About GOAT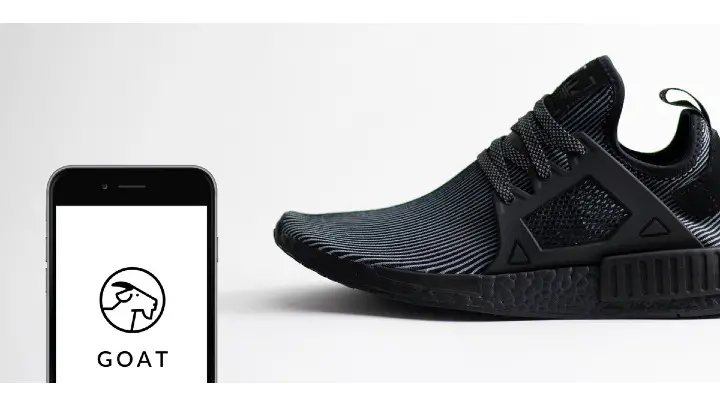 GOAT is an online platform that offers sneakers, luxury apparel, and accessories through primary and resale markets. Founded in 2015, GOAT has 30 million members and 600,000 sellers across 170 countries on its platform.
The online store is owned by Eddy Lu and Daishin Sugano. Lu serves as the Chief Executive Officer and co-founder, while Sugano holds the Chief Product Officer and co-founder role.
GOAT implements a "ship-to-verify" model that uses machine learning to verify the authenticity of the sneakers on its platform.
In 2019, the platform expanded into new markets and categories to offer luxury and streetwear apparel and accessories in addition to secondhand products.
The company has partnered with several luxury brands, including Versace, Chloe, and Bergdorf Goodman.
One of the largest sneakers resale marketplaces, GOAT authenticates each pair of shoes it receives from sellers to prevent fakes.
To increase its market value to nearly $2 billion, GOAT raised $100 million from D1 capital partners in September 2020. Over the next nine months, GOAT's market value increased to $3.75 billion thanks to a $195 million fundraising effort led by Park West Asset Management.
GOAT is a 100% legitimate sneaker website with a cult following among sneakerheads. It has over $500 million in funding, 30 million users, 600,000 sellers worldwide, a large stock of several hundred thousand pairs up for sale, and over 600 employees.
How to sell shoes on GOAT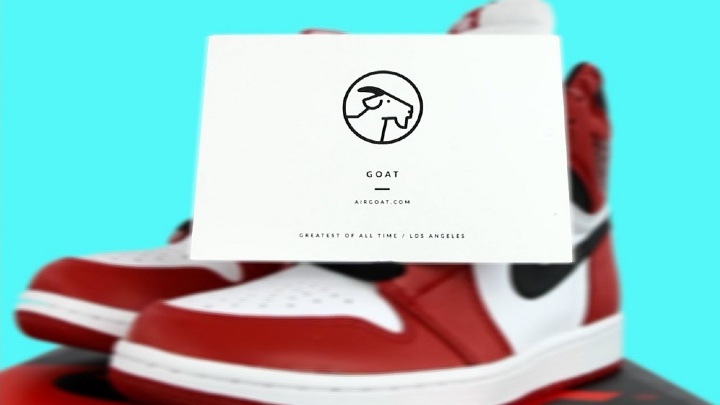 1. Apply to sell
To sell on GOAT, the first step is to apply. Tap the "Sell" tab in the app and complete the necessary fields to apply to become a seller on GOAT.
2. Get certified
After the application, you will need to get a confirmation email that shows you have been certified as a seller. Once you have been certified, you can then list your shoes online.
3. Send shoes for authentication
Afterward, you will send the shoes to GOAT for authentication if a sale is made.
However, GOAT only permits a small number of sellers to guarantee the authenticity and quality of the products.
Therefore, you will be alerted via email and the app once your application has been accepted.
4. Payment procedure
After the sneakers are approved, the funds will be credited to your GOAT account, where you can either use them to make additional purchases of sneakers or cash them out.
SEE: Is Poshmark Safe To Buy From?
How much does it cost to sell shoes on a GOAT?
A commission fee is only charged when an item is purchased. For a seller in good standing, the commission fee is 9.5% plus the seller fee.
How old do you have to be to sell shoes on a GOAT?
Users of the service must be at least 18 years old or have parental or guardian consent and agreement to sell.
How long does it usually take to sell shoes on GOAT?
The time you took to find and list the sneakers will determine how long it takes to sell.
A GOAT staff may take a few days to approve your listing after that.
The bulk is now on customers to get in touch with you once the sneaker is listed on the listing board. However, the whole process could take two to three days on average.
Is it easy to sell shoes on GOAT?
Yes, it is.
It is very simple to sell on GOAT, but to do so successfully, you must first apply and be certified. Also, you can only sell genuine items and not counterfeits.
Pros and cons of selling on GOAT
Pros
Both the selling and payment processes are quick and simple. The only thing left to do is process shipping, which can also be done with a mobile device.
You can sell new or used sneakers with or without a box after being verified.
GOAT also started a service where they would clean your sneakers before listing and selling.
Cons
Using the application requires verification, so it might not be the simplest or fastest way to sell your shoes. According to the company, it verifies sellers one at a time.
FAQs
Is selling shoes on GOAT legit?
Yes, selling on GOAT is legit.
Nothing about the platform is perfect, but GOAT does a pretty good job of ensuring that its customers are protected from imitations.
SEE: Is Champion A Good Brand Or Not?
When do GOAT sellers get paid?
Once your items have been verified by company experts, your earnings will be added to your GOAT account for cashing out. The buyer receives your items after that.
Are the Air Jordans sold on GOAT real?
Yes, they are, as the company does its verification before listing. This alone makes GOAT a 100% authentic sneaker marketplace.
SEE: Can You Tell The Difference Between Air Jordan and Jordan?
Which is better, StockX or GOAT?
StockX is simply acting as a "middleman" to verify the shoes (the seller sends shoes to StockX, shoes get verified, and shoes get to you).
Meanwhile, GOAT is good if you want to buy used or resell shoes. StockX only sells deadstock sneakers. Besides this, the two websites are very similar.
Can you share a seller account?
No, you cannot.
Users are not permitted to share, transfer, buy, or sell seller accounts. Users caught participating in any such interaction may have their selling privileges suspended.
SEE: Get A Chance To Win A Pair Of Vans Shoes Worth $85
Conclusion
GOAT is one of the most well-known and dependable websites among sneakerheads. According to a Tech Insider article, GOAT was prized at $3.7 billion in the company's most recent funding round. This makes it one of the largest retail markets for high-end sneakers in the world.
There is no question about the platform's size or how many sellers it has enabled to sell its shoes for profit.
Additionally, the site's security and verification measures are its best feature. They have been put in place to guarantee that all goods are real and that the seller is just as trustworthy as the goods.
Thanks for reading.
If you have enjoyed reading this article, check out Africana Fashion for more.