Is this you? Although you have many underwears, you still find it difficult to know what to wear under your dresses. 
Perhaps you've asked, "Is it okay to wear a bra underneath a strapless dress? What's the right underwear for a wedding gown? What underwear goes with see-through dresses?"
This is where a guide like this comes to your rescue. It'll answer your questions and show you the right underwears that go with your various outfits. 
Read this to the end not to miss out on any detail.
Why should you wear anything under dresses?
The reason is that undergarments provide support and coverage, preventing any embarrassing wardrobe malfunctions.
They can also enhance the fit and silhouette of a dress, making it appear more flattering on the body. Wearing a garment under your dress can be for comfort and style purposes.
What should you wear under dresses?
Underwears.
There's always one out there that you can wear below your dress for comfort.
Here are some popular options that you may already be familiar with:
1. Bras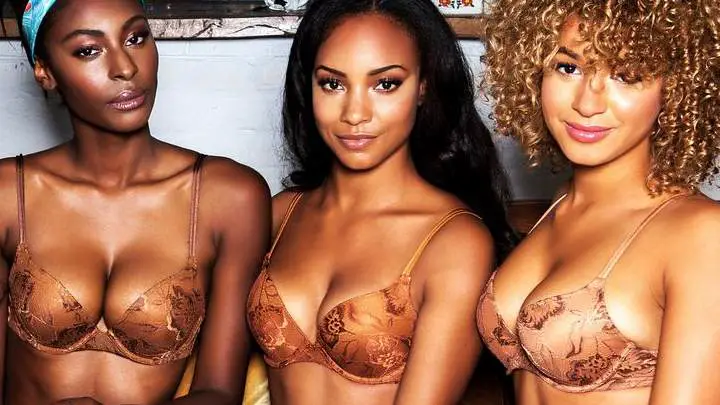 These undergarments are a wardrobe staple. They help hold the bust in place and prevent backache and wardrobe mishaps. There are different sizes and styles of bras out there, and they are very accessible wherever you need them.
If you need any, walk into a clothing store or shop online for a pair or more.
Whether it's a push-up, strapless, nursing, or sports bra, wearing the right kind of bra under your dress can give you the support and shape you need.
2. Panties
Wearing a pair of panties under your dress is important for hygiene and comfort. There are a variety of styles to choose from, including thongs, briefs, boyshorts, and seamless options.
Choose a style you feel most comfortable in while also ensuring that it won't show through your dress.
3. Shapewear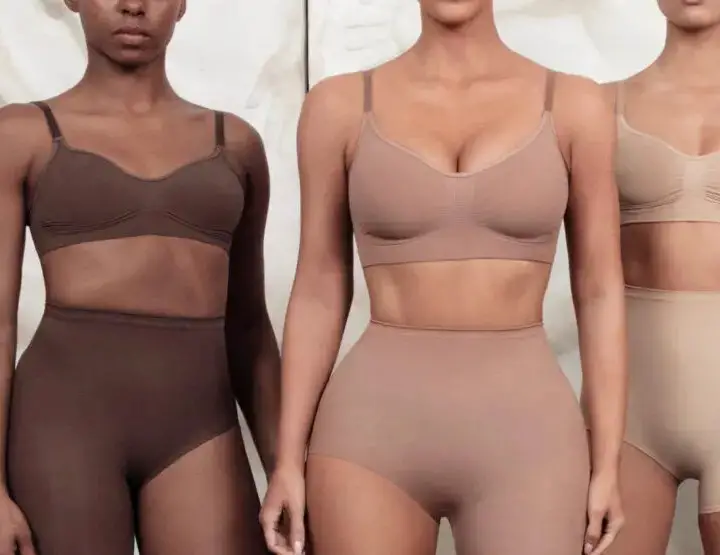 If you want to smooth out any bumps or enhance your silhouette, shapewear can be a great option to wear under your dress.
These undergarments come in different styles, ranging from full body shapers to targeted shaping for specific areas like the tummy or thighs.
Just be sure to choose the right size and material for maximum comfort and effectiveness.
SEE: Does Shapewear Really Work?
4. Camisoles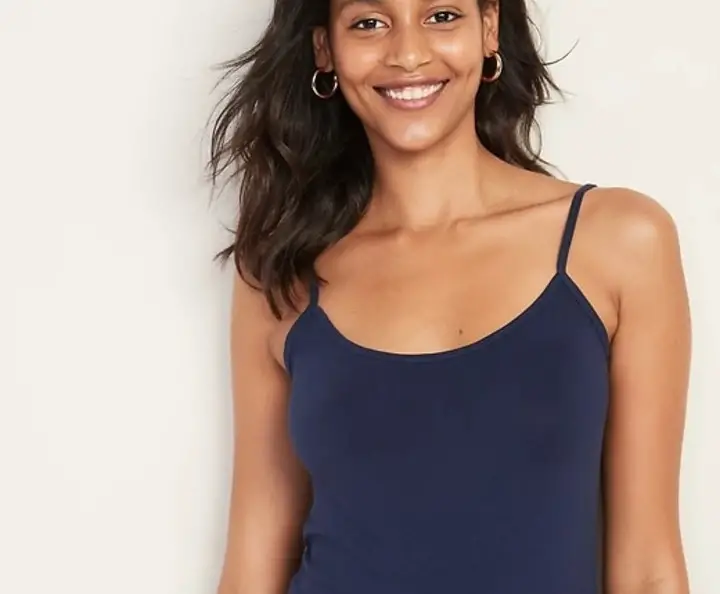 They are a great undergarment for added coverage or modesty. They can also provide an extra layer of warmth in colder weather.
Camisoles with built-in bras can offer light support, making them a great option for everyday wear or layering under sheer tops.
For a sexy look, try a lace or silk camisole paired with high-waisted shorts or a skirt. They are versatile enough, so you can wear them alone as a tank top in summer.
Camisoles are a wardrobe staple that every woman should have in her closet.
5. Slips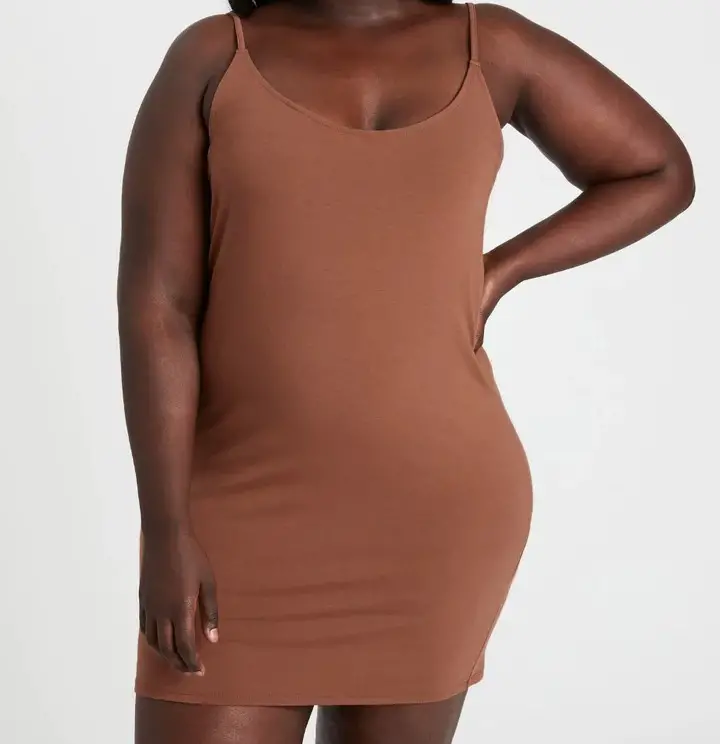 Slips can help prevent dresses from clinging to your skin or showing panty lines. However, they can also be a pain to deal with if they bunch up or shift during the day.
To avoid these issues, try finding a slip that fits snugly and is made of smooth material. Also, consider wearing shapewear underneath for added support and coverage.
6. Thermals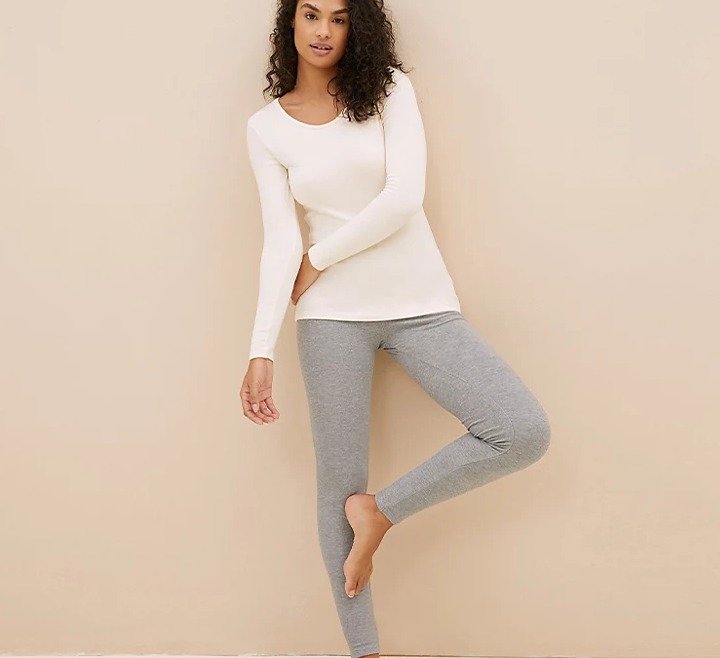 If you're wearing a thin or light fabric dress in cold weather, thermals can be a great option to wear underneath for added warmth.
They can also be great for layering under jeans or leggings during winter or outdoor activities like skiing or hiking.
Look for thermals made from moisture-wicking materials to keep you comfortable and dry.
7. Leggings or tights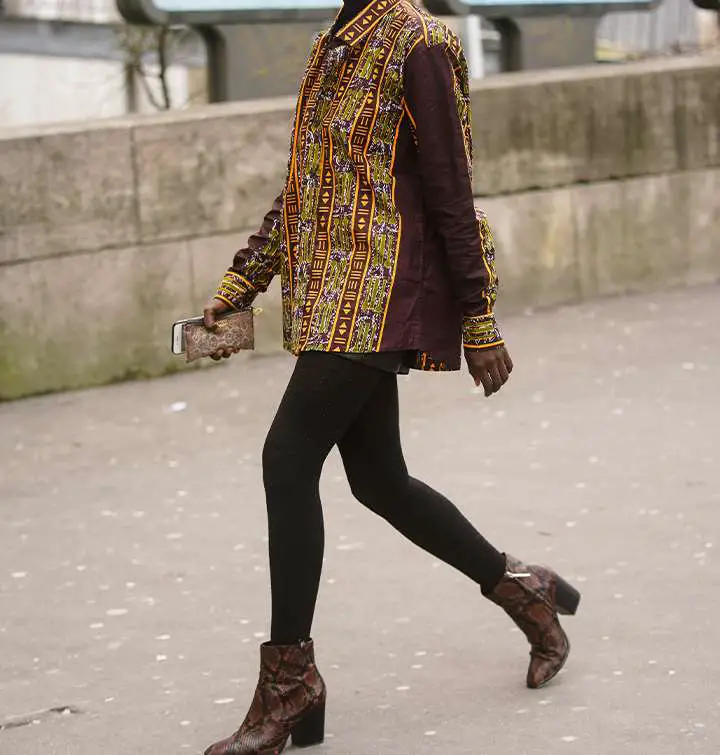 If you want some extra coverage for your legs, leggings or tights can be a great undergarment to wear under dresses. It is preferable you choose seamless or cotton options.
8. Bodysuits
A bodysuit can be a great undergarment to wear under dresses for added coverage and a smooth silhouette. They also make great stand-alone tops, especially in a sleek and fitted style.
Bodysuits often have snap closures at the bottom for easy bathroom breaks and come in various fabrics like cotton, lace, or bamboo.
Pair them with high-waisted jeans or a skirt for an effortless look that won't require constant adjusting throughout the day.
9. Socks or stockings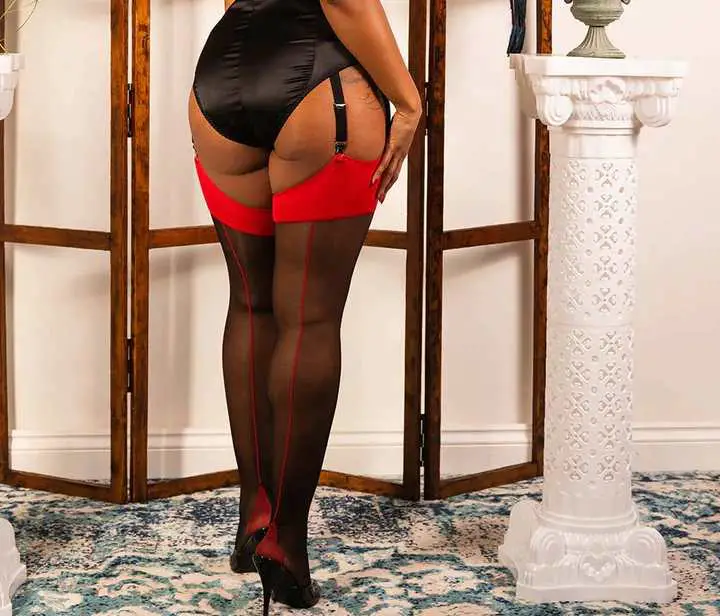 Socks or stockings can add some extra warmth to your outfit in colder weather. They also add a pop of color or texture, helping to tie the look together.
When choosing socks or stockings, consider their material and thickness. For colder weather, opt for thicker materials such as wool or fleece.
In warmer weather, thinner materials such as cotton or nylon can keep you cool while still adding some style to your outfit.
10. Boy shorts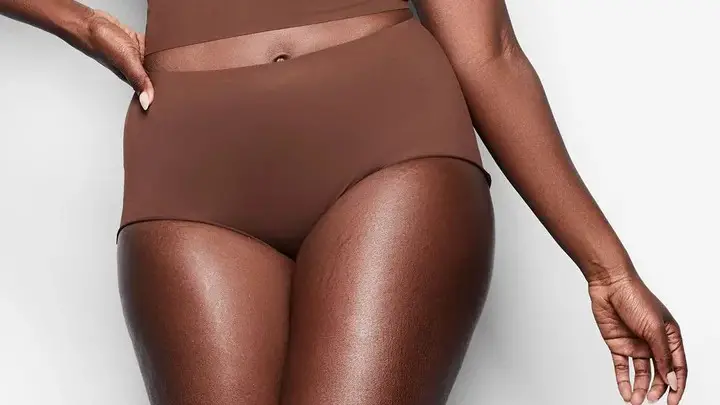 Boy shorts are a type of short, tight-fitting shorts, often made of stretchy material, worn by women. They are similar to hot pants, but cover more of the buttocks and have a less revealing cut.
People often wear boy shorts as underwear or as swimwear. And some of these shorts resemble men's briefs, with a fly – which makes it easier to pee while wearing them.
Is it necessary to wear anything under your dress?
Yes, it is. 
Wearing appropriate undergarments not only provides support and coverage, but it can also help smooth out any lines or bumps that may show through the dress fabric.
The right undergarments can give you a boost of confidence, knowing that you are properly put together underneath your outfit. 
It is always a good idea to plan and choose the right undergarments for each outfit. This can make all the difference in how your dress looks and feels on you.
So don't skip out on this crucial step in getting ready for any special occasion or event. 
SEE: Here Are The Reasons Why Underwear Are Important
What do you wear under short dresses?
Here are some options to consider:
If your dress is as short as a tunic, you can wear denim or a pair of chinos short underneath. For a mini dress, you can wear bike shorts or high-waisted underwear for added coverage. 
For more formal short dresses, slip skirts or thigh-high stockings are great options. 
Remember to always choose undergarments that won't show through your dress. And make sure they fit properly for the most comfortable and flattering look.
What do you wear under sheer dresses?
Opt for slips preferably.
You can choose them in black, white or neutral colors.
Another option is to wear a pair of nude-colored shorts or boy shorts underneath your dress. If you want more coverage, try wearing a bodysuit under your dress.
You can also wear Spanx or other body-shaping undergarments for added support and smoothing effects. Just make sure they don't show through the fabric of your dress.
What do you wear under see-through dresses?
A slip dress in nude color. 
Alternatively, wear flesh-toned underwear for extra coverage. Some individuals may choose to wear adhesive products such as nipple covers for added coverage and modesty.
In all, consider the fabric of the dress and ensure that the undergarments do not create visible lines or bunching.
What do you wear under tight dresses?
Seamless panty.
The reason is that it won't create visible panty lines, and it will also provide a smooth silhouette under tight dresses.
Also, note that comfort should always be the top priority when choosing what to wear underneath a tight dress.
SEE: Create Your Unique Style With Tips on How to Be More Fashionable
What do you wear under wedding dresses?
Preferably, try on your dress with the undergarments you plan to wear on the big day to ensure proper fit and coverage.
Here are some popular options for brides:
Bridal bra
A bridal bra is often a strapless or backless option to provide support for the bust on the wedding day.
Shapewear
Shapewear can help smooth out any problem areas and create a more streamlined silhouette under the dress.
Invisible panties
Invisible or seamless panties can ensure there are no visible panty lines under the dress.
Body adhesive
For dresses with plunging necklines or strapless styles, body adhesive can provide additional support and security to ensure the dress stays in place.
Shaper shorts
Shaper shorts can provide additional support and a smoothing effect for the tummy, hips, and thighs.
SEE: Lookout for These Things When You Buy Perfume for Women
FAQs
What do you call a dress underneath a dress?
A slip or petticoat.
Some people also refer to it as a "underdress" or "underskirt."
What do you call shorts that you wear under dresses?
Some people call them "shorts under dresses" or "shorties."
Others may refer to them as "slip shorts," "underdress shorts," or simply "undershorts."
These types of shorts provide coverage and prevent uncomfortable bunching or chafing when wearing a dress or skirt.
What did Victorian ladies wear under their dresses?
Victorian ladies wore a chemise or camisole under their dresses and petticoats for added volume and support. 
They also often wore corsets to accentuate their waistline and create an hourglass figure. 
Some upper-class women even went so far as to wear crinolines or hoop skirts for exaggerated fullness in their skirts. They would sometimes wear pantalettes or drawers under their petticoats for modesty.
SEE: A Comprehensive Guide to Corsets
Conclusion
The type of dress and your personal preference will always determine what you wear under your dresses.
Also, when choosing your underwear, consider comfort, coverage, and the look of the outfit. It'll give you an extra boost of confidence and solace in your skin.
Whether you decide to wear shapewear, slips, or bodysuits, wear them with gusto. 
Thanks for reading.
Found this article helpful? Read more here on Africana Fashion.