Many fashion-forward individuals will tell you that brown is a universal color that goes with anything, just like black. However, can you wear brown shoes with grey pants and they'll give the same impact as black and grey?
Take note that the answer is yes, you can wear brown shoes with grey pants. This combination is ideal, especially for men who have more occasions to dress formally.
However, remember that wearing this requires purchasing various shades of brown shoes, as each hue goes with a specific type of grey pants.
Similarly, several color combinations work well with brown shoes and grey pants, but some work better than others.
Therefore, you should read this article to learn about the different shades of brown shoes you can wear with grey pants and vice versa.
SEE: Colors Of Shoes You Can Wear With Navy Pants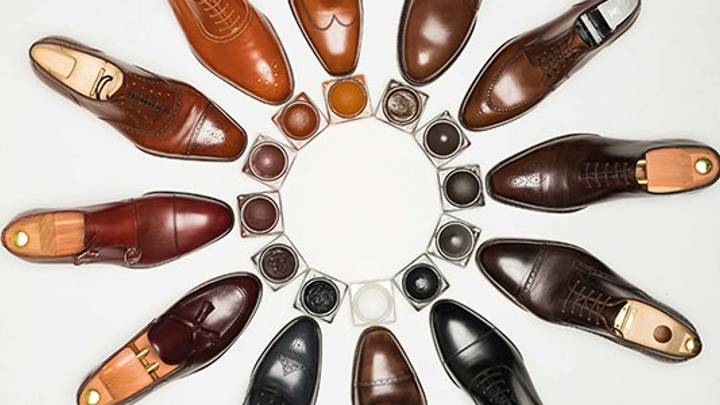 Can you wear brown shoes with grey pants?
Yes, you can.
Grey pants and brown shoes can work together if you pair them correctly. Moreover, brown is a timeless color that complements nearly everything, including grey pants.
However, there are numerous shades of grey and brown. Therefore, you must be aware of the hues that complement each other.
For an elegant appearance, pick one light shade against a darker shade. For instance, light grey pants on a dark brown shoe and dark grey pants on a light brown shoe. This brings out the contrasting tone of the colors.
Also, you can opt for dark on dark to complement the deep tones.
For instance, a shade like tan brown goes better with light grey slacks because they have a bright undertone, compared to dark grey pants. Using tan brown on dark grey will not only look off, but it would make you stand out for the wrong reasons.
Consequently, knowing how to pair the shades is important.
SEE: Essential Shoes Every Man Must Own
Classic shades of brown shoes you can wear with grey pants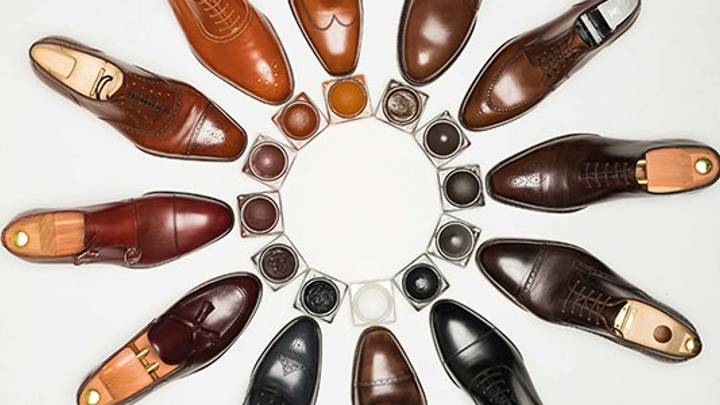 The majority of people are unaware that there are numerous colors of brown. So, here is a list of some of the most popular brown colors that you can match with grey pants.
1. Dark brown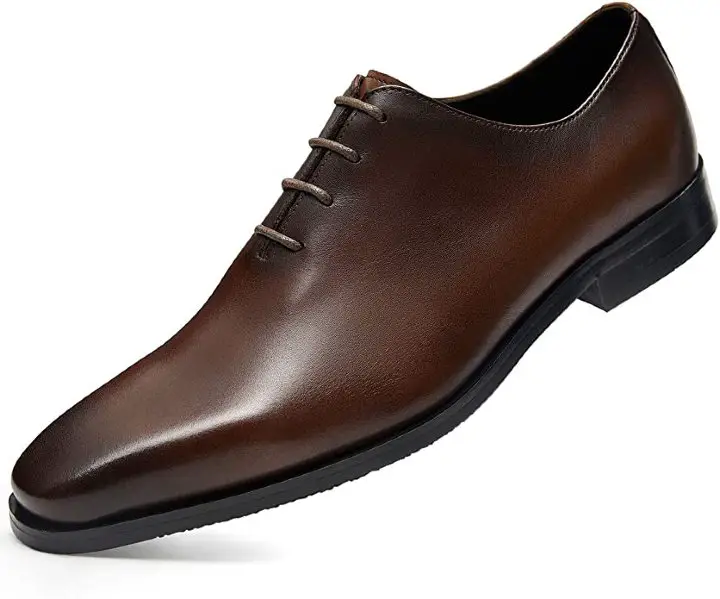 You're most likely going to wear charcoal grey pants when dressing formally. Therefore, you'll need dark brown shoes to match them if that's the case.
Oxfords, monk straps, or derby shoes are your best options for footwear you can buy in this color as they are known for formal wear.
2. Light brown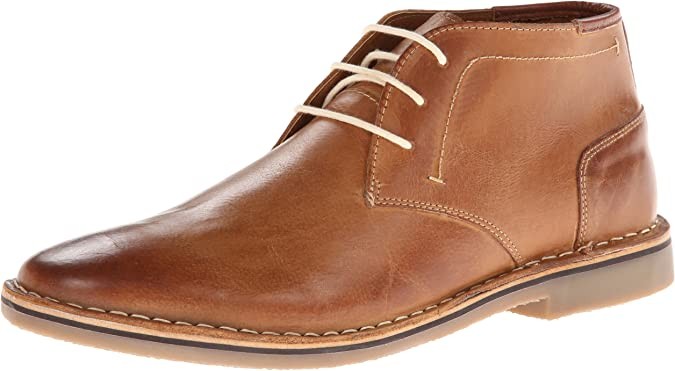 You would need lighter brown shoes if you are wearing a pair of casual soft grey pants. Therefore, you should always keep in mind that your shades should coordinate.
3. Bordeaux brown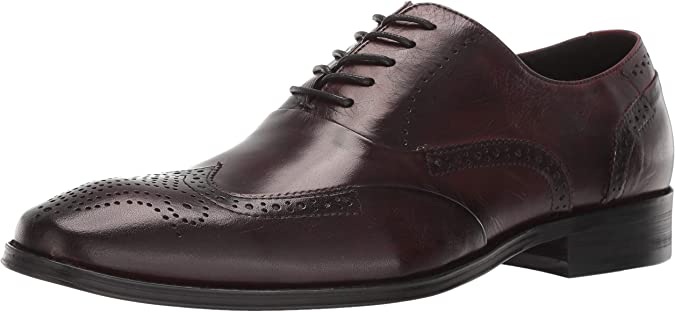 Bordeaux is a deep, richly-hued red with a tinge of brown. When worn with light grey pants, this traditional shoe color offers the wearer a distinctive appearance.
4. Medium brown
The midway tone of brown between light and dark is known as medium-brown. It is one of the most popular shades of brown shoes, and you can wear them with dark grey slacks.
5. Mahogany brown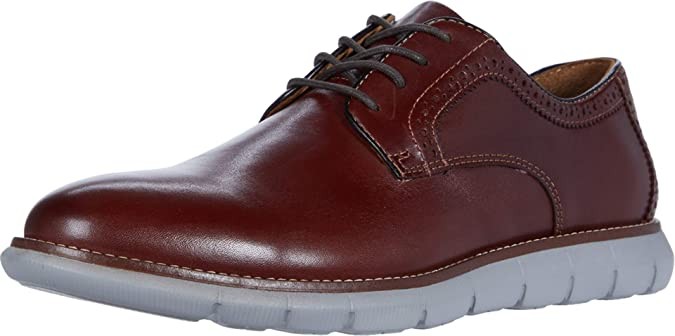 Mahogany is a reddish-brown color with a tinge of burgundy, which is less brown overall and has a reddish-purplish tint. These shoes look elegant and elegant when worn with light grey pants, as they complement that outfit wonderfully.
6. Tan brown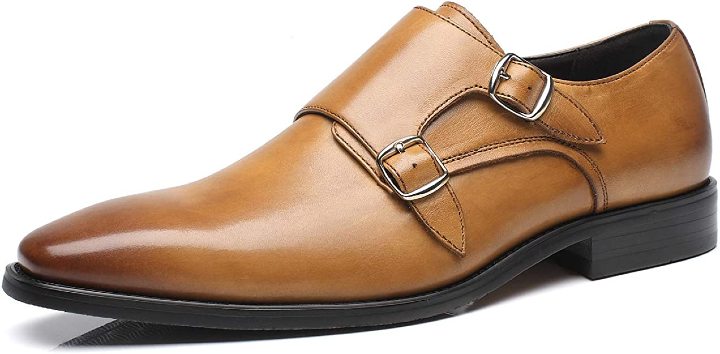 Tan is a light-hued brown color obtained from tannum, an ingredient in the tanning process for leather. You must wear charcoal-colored grey pants with tan shoes when pairing. This look is particularly distinctive since it emphasizes your feet.
7. Cognac brown
Cognac is a warm, medium-brown color frequently used for shoes and handbags. It has a rich, classic style and works nicely with both black and grey jeans, as well as just about any other neutral.
8. Neutral brown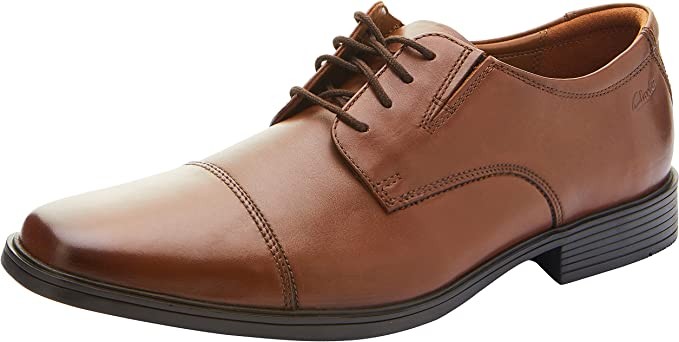 The best color to achieve a warm-cool balance between gold and ash tones is neutral brown. It is sparkly and matches well with light grey pants despite not emitting any particular undertone.
FAQs
Can anyone wear brown shoes with grey pants?
Yes, they can.
Brown shoes go well with all shades of grey, from charcoal to stone grey.
These shoes are designed not only for men but also for women. As a result, if you want to wear your brown shoes with grey pants, you can do so.
However, ensure to match the appropriate brown shoes to the appropriate grey pants.
What shirt goes with grey pants?
Grey textured pants go well with light colors like crisp white, light blue, beige, and navy-blue shirts.
The texture of the grey pants will be highlighted by these hues, making them ideal for both a board meeting and a fun night out with friends.
Is it okay to wear grey shoes on grey pants?
Yes, it is if you want to.
If you had been undecided about having to wear grey on grey, now you know you can.
What is it called when you wear all grey?
It is called groutfit.
This is a combination of the words "grey" and "outfit," and it has gained popularity over the years.
The groutfit look, which consists of two or more grey pieces to complete a chic monochromatic outfit, has been worn by celebrities and fashion influencers alike.
SEE: Save $5 on Sneakers at Converse Store
Conclusion
Pairing brown shoes with grey pants is a fashionable look that shows the wearer is up-to-date, especially if paired correctly with the different shades of brown and grey.
What's more? Grey pants and brown shoes are a hot trend. As a result, more and more men realize what a great combination this is.
One of the reasons for this new passion combo is that many people, particularly men, attend various occasions and feel the need to spice things up.
Thanks for reading.
If you have enjoyed reading this article, check out Africana Fashion for more.