With so many different types of athletic footwear on the market, one has to wonder if Reebok is one of the good brands. Reebok is a shoe brand that has been popular among sneakerheads since the 1990s.
At one point, Reebok was competing with big names like Nike, selling lots of its unique foot sets.
Reebok also caters to the average person looking to improve or start an exercise routine by providing less strenuous but still exercise-friendly running shoes.
Read on to find out if and why Reebok is a good brand.
About Reebok
Reebok is an American company that manufactures athletic footwear and apparel and is a member of the Authentic Brands Group.
It was founded in England in 1958 as a subsidiary of J.W. Foster and Sons, a sporting goods business first established in Bolton, Lancashire, in 1895.
The company's logo included the Great Britain flag from 1958 to 1986 as a reflection of its heritage. Adidas, a German manufacturer of sporting goods, purchased Reebok in 2005.
In 2021, Adidas stopped being its owner and the Authentic Brands Group acquired the shoe company.
Is Reebok a good brand?
Yes, it is a good brand.
Reebok is a well-known manufacturer of athletic footwear as well as sportswear and gear. The fashion brand offers high-performance designer goods that are an essential ally to athletes around the world.
Why is Reebok a good brand?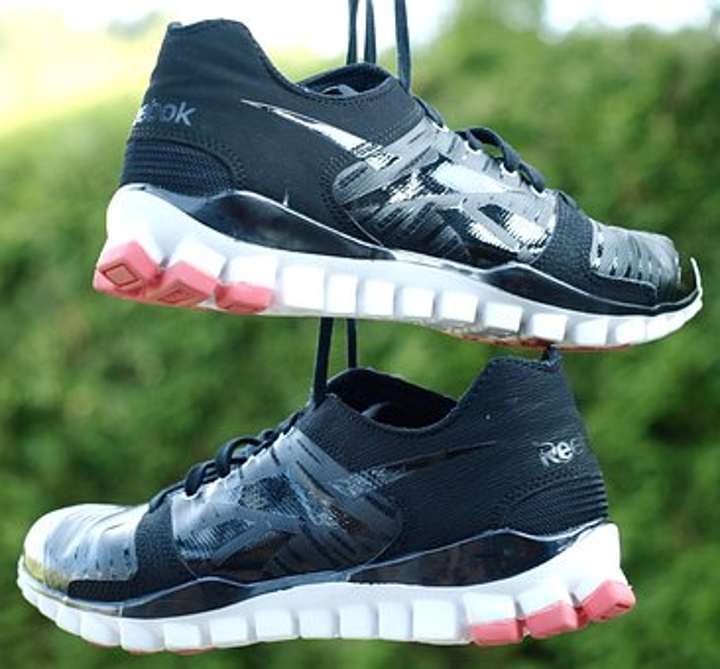 Here are some of the reasons why Reebok is considered a good brand.
1. High-quality materials
Reebok has always been known for producing high-quality shoes made from premium materials. The majority of these components are also mined to ensure that they are environmentally benign and long-lasting.
The shoes are made from high-quality leather, polyester, and rubber that may be recycled. This offers the company a good impression in the eyes of its buyers.
2. Durability
Many buyers have claimed to have worn the same pair of Reeboks for years with little wear, in contrast to other shoe brands that appear to break down quickly.
This is a result of the full-grain leather used to make Reebok shoes. This helps the shoe last longer than a cloth or mesh shoe by shielding it from the elements and making it simple to clean.
Additionally, the anti-microbial technology in Reebok shoes helps prevent odors, keeping the feet feeling fresh. This is essential because the leather on the shoe's exterior has the potential to warm the feet.
Furthermore, the tongue and collar of the shoes are known for their extra-comfy padding.
3. Technology
The Reebok Advanced Concepts (RAC) team was established in the late 1980s and was responsible for bringing the brand's inventive, and occasionally, "out there" concepts to life. As a result, they rose to prominence in the shoe industry.
Although the group would soon introduce the Split Sole, DMX, and 3D Ultralite, the idea that came first was so ground-breaking that people are still raving about it today.
Then, THE PUMP was released by Reebok in 1989. THE PUMP evolved as the brand's basketball calling card. Paul Litchfield, the leader of the RAC team, was responsible for creating THE PUMP, which was a challenging effort given the idea's avant-garde nature at the time.
The Reebok Archive states that THE PUMP technology had inflatable chambers built inside the shoe that allowed the user to create a bespoke fit by expanding or deflating the portions of the shoe that provided stability and support around the ankle and complete foot.
The air chambers were cleverly quilted such that (to maintain the foot flexibility) only specific volumes of air could reach those areas. This was one technology that made Reebok a game-changing sneaker brand.
4. Reasonable prices
When compared to Nike and other major shoe brands, Reebok prices are very much affordable. The prices of their shoes can vary depending on the shoe type, but many of them are under $100.
Reebok offers a vast selection of lifestyle shoes in addition to specializing primarily in CrossFit, running, and dance.
The size, color, graphic designs, sole type, tongue, and back of the shoe can all be altered by the customer. Consequently, the cost of the shoes does go up when they are customized.
However, men's and women's running shoes range in price from $50 to $130, with the Reebok Zjet being one of the more expensive models.
5. Innovative designs
Reebok is known to come up with the most unique and innovative shoe designs. They sometimes go as far as altering some older designs to create a new model for their customers.
However, some buyers claim that the frequent change is not for the best. Nonetheless, this indicates that the business is constantly aiming for improvement.
By addressing a new audience, they venture further into uncharted territory rather than settling for contentment.
Reebok states it is dedicated to fostering creativity and upending the status quo. The company invests in cutting-edge technology and fashions as a result of its commitment to innovation.
6. Versatility
Several different consumer types are drawn to the brand. It sells footwear for competitive sports like CrossFit and karate.
Reebok and CrossFit have a partnership that has seen them sponsor the CrossFit Games, open CrossFit studios, and create player-specific athletic wear.
The company concentrates on creating equipment for customized fitness activities using fashionable and innovative designs.
Reebok created the term "Game Changer" to describe customers in the fitness sector. According to the brand, consumers use fitness as a vehicle to explore the limits of life, and these individuals do the unthinkable in sports.
Consequently, different people have come to embrace the brand and want to own a pair of Reebok.
7. Collaboration with public figures
You can tell how good a brand is when it begins to collaborate with the big names in the country. Reebok is one of the first sportswear companies to seek out well-known influencers to promote their goods.
Celebrities like 50 Cent, Shaquille O'Neal, Jay Z, Alicia Keys, and many others have formed partnerships with the brand.
These celebrity collaborations aimed to develop and market chic, lifestyle goods for "normal" consumers who aren't particularly interested in sports.
8. Frequent sales and discounts
Another reason why Reebok is a good brand is that it offers frequent sales and discounts on its products.
In an economy that seems to continuously raise the prices of common goods, this may be the most important aspect that will indicate whether or not a customer will return to a company repeatedly.
Reebok offers monthly and yearly sales that can be shopped on their website and in stores. However, you don't need to wait for a monthly sale to benefit.
Customers can take advantage of regular coupons and discounts usually offered on the website. Additionally, the website occasionally offers flash sales that can last for a few hours or days.
When paired with the already reasonable prices of the brand, these sales and discounts make it convenient when purchasing multiple pairs of shoes.
This is particularly beneficial for families with young children who frequently outgrow their shoes and clothing.
9. Environmentally friendly practices
Reebok is committed to lessening its overall environmental impact with the materials it uses in making its shoes.
In their products, such as rubber and polyester, they primarily use synthetic materials that have been recycled.
Reebok is also committed to lowering factory emissions of greenhouse gases. They source their cowhide from the Leather Working Group, which is another source of pride.
The Leather Working Group (LWG) is a non-profit association of people from all walks of life who are committed to ensuring sustainable leather production.
While the brand uses wool in some products, the company also makes an effort to reduce animal suffering by avoiding the use of fur, exotic skins or hair, or angora.
How much does an original pair of Reebok cost?
An original pair of Reebok will cost about $85 or more, depending on the design.
Is Reebok still popular?
No, not as much.
Reebok has diminished over time to a small portion of what it once was. Its decline has been much more gradual due to declining sales and an owner who neglected to invest in its expansion.
FAQs
What makes Reebok unique?
Reebok makes use of its distinctive fitness DNA through enduring fashions like the Club C and Classic Leather.
To create a new fitness uniform for customers in 2019, Reebok set out to incorporate footwear and apparel, harnessing the brand DNA and fusing fitness and lifestyle looks.
Is Reebok's shoe size bigger than Adidas?
Yes, it is.
Despite being an Adidas subsidiary, there is a full US size difference and a half-size difference in the brands' sizes for men and women, respectively. Reebok's sizing is somewhat close to that of Nike, New Balance, and Vans.
What is Reebok known for?
Reebok is well-known for creating and manufacturing fitness, running, and CrossFit footwear along with clothes and accessories.
Conclusion 
Reebok is well known for its high-quality Renaissance sneakers, which come in both men's and women's styles.
The sneakers hold up well as walking and gym shoes and are incredibly comfortable. The sneakers are smooth and stylish and fit true to size, making them ideal for those who prefer athletic shoes with flexible soles.
Reebok, a sportswear company founded in the late 1950s, began as a maker of running shoes before becoming well-known for its aerobics gear and women's fitness line.
As a result, Reebok has had a reputation for being a reliable brand since it first entered the footwear industry several decades ago.
Thanks for reading.
If you enjoyed reading this article, check out Africana Fashion for more.