Skechers is known to be a major player in the footwear industry, having returned to the mainstream fashion-forward circle. As a result, one wonders if these sets of Skechers are good shoes or just a lowball.
In the past, the American footwear company only created unique skate shoes and utility boots. Then, they switched to street style and athleisure footwear with their unique technologies.
Due to their high-performing features, some people often wonder if the brand is too good to be true.
You should read this if you want to know whether Skechers are good shoes or not.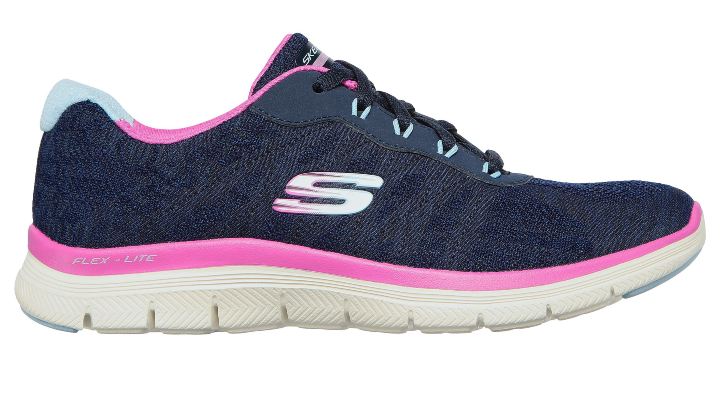 What are Skechers?
Skechers is an American footwear company that makes lifestyle and athletic shoes, apparel, and accessories for men, women, and children using its cutting-edge comfort technologies and features to provide ease for their active wearers.
The company was established in 1992 and, over decades, has come to be the third-largest athletic footwear brand in the country. The brand offers sneakers in various unique designs to fit a comfortable and trendy lifestyle.
Furthermore, the brand places its efforts on creating long-lasting and effortless footwear for both professionals and the everyday folk.
The shoes are made for lifestyle and athletic purposes and have become a people's favorite due to this.
SEE: Are New Balance Shoes Good?
Are Skechers shoes good?
Yes, Skechers shoes are good and come with great quality.
The brand has an impeccable reputation for being one of the best producers of comfortable footwear. That is why it falls within the country's top 3 best sneaker brands.
Reasons why Sketchers are good
Here are some of the reasons why they are good shoes.
1. Supportive performance
Shoes from Skechers are well known for their amazing performance and supportive construction. This is due to the footwear's design, which includes features like balance, foot-sole protection, a superb gliding stride, hands-free slip-ins, breathability, and arch fit.
2. Durable quality
Known for its durability, the Skechers brand is one of the most well-liked shoe manufacturers in the nation. The company uses memory foam technology, which was created originally by NASA.
Memory foam is a pressure and temperature-sensitive material. The use of this material enables the shoe to mold to shape, increasing footwear convenience and elasticity.
3. Incredible mileage
Skechers are made to be durable and last for months while maintaining their attractive looks. Given that many people do not track their shoe mileage, a pair of Skechers can last a minimum of four years with proper care.
Additionally, the shoes can last for about 800 miles before beginning to exhibit indications of wear or deterioration.
4. Comfortable
People appreciate these shoes because they are cozy, fashionable, and nonrestrictive on the feet. They have the comfort factor and have been compared to wearing slippers because of how well they fit and how comfortable they are right away.
The slip-on models are one of the brand's most comfortable shoes produced for those who want quick and easy sneakers to put on.
5. Have a good brand name
Because Skechers shoes are excellent for walking, running, and working out, they are very popular and have a fantastic reputation.
They are ideal for professionals like doctors, nurses, those who work in the food business, and anyone who must stand for long periods.
6. Unique designs
They provide high-quality, cozy shoes in a selection of looks and patterns. The latest is the comfort arch shoes, which have a sole shape derived from more than 20 years of research, are podiatrist verified, and are machine washable.
Among these are the GO RUN Arch Fit, the Arch Fit-Big appeal, and the Arch Fit-Power step.
SEE: Is There A Difference Between High Top and Low Top Converse?
Are Skechers good shoes for work?
Yes, they are.
However, the type of work you do will decide this since Skechers are more athletic and casual than a professional.
Therefore, if you work in a formal setting, you might need to do something more proper than Skechers.
Nonetheless, if the opposite is true and you are permitted to dress casually to work, by all means, go ahead and relax with a pair of nice Skechers.
Are Skechers good shoes for standing all day?
Yes, they are good for standing all day.
Skechers work shoes provide support for those who spend long hours on challenging surfaces like those found in hospitals and restaurants.
Their cushioned insole offers all-day comfort, while their slip-resistant outsole offers stability. Additionally, they keep feet cool all day because they are made of breathable mesh.
SEE: Are Converse Shoes Good For Walking Long Distances?
Are Skechers good shoes for walking?
Yes, they are.
Skechers are excellent for walking because they are lightweight and flexible. They lessen the tension on the feet and improve walking comfort by absorbing the shock of movement.
Are Skechers good running shoes?
Yes, they are.
With its lightweight GOrun line of running shoes, Skechers demonstrated its dedication to high-performance footwear.
The company now produces running-specific footwear made for daily miles rather than athletic footwear that you could run in.
SEE: Do Converse Shoes Run Big Or Small Or True To Size?
Are Skechers good shoes for your feet?
Yes, they are.
Skechers are made to reduce pain and fatigue while also absorbing the shock of walking and running, so they may be good for your feet.
Skechers have an adaptable sole that, while walking, moves and flexes with your feet and, while standing still, gently supports you. Your feet are kept comfortable and are easy to move around due to the shoe's flexibility. Additionally, it lessens fatigue.
Are Skechers good shoes for plantar fasciitis?
Yes, Skechers footwear is among the best for easing plantar fasciitis pain.
The footbeds on Skechers trainers are incredibly soft and cushioned for the best comfort right away.
Is Skechers expensive?
Yes, they can be pretty expensive.
Although the cost of Skechers shoes can vary, you should generally plan to spend between $40 and $60 per pair.
That is because they come in larger sizes, require more materials, and take longer to make. As a result, men's shoes typically cost the most. The opposite is also true because kids' sizes are frequently the least expensive.
SEE: Get A Chance To Win A Pair Of Vans Shoes Worth $85
Why are Skechers shoes so expensive?
Because of its standing in the market, Skechers is frequently perceived as being pricey.
Also, it is the first of its kind in the US to become well-known for producing athletic shoes with high effectiveness, comfort, and support as well as receiving widespread praise for its fashionable designs.
Why should you wear Skechers?
When Skechers initially fell out of favor, the company refocused the brand on effectiveness, ease of wear, and performance.
Subsequently, the company has made good on its promise of fashion and functionality by providing measurable benefits of wearing shoes.
Therefore, most people think of Skechers as a good option for walking shoes. Fabrication and construction work, adequate foot support, lightweight feel, and breathability contribute to the brand's widespread success.
FAQs
Why is Skechers popular?
They offer shoes in a variety of styles and designs that are cozy and occasionally reasonably priced.
What is the most expensive pair of Skechers?
Shoes for walking and running cost the most on the Skechers website.
However, the Skechers GOrun Speed Freek, which retails for $200, is the priciest model available for both men and women.
Are Sketchers and Nike the same?
No, they are not.
Skechers is a US-based company that primarily produces, markets, and sells lifestyle and performance footwear.
Meanwhile, Nike is a multinational corporation with American roots that designs, develops, produces, markets, and sells clothing, accessories, and other products and services on a global scale.
Why are they called Skechers?
The name Skechers is derived from the word "sketcher," which means a cool kid with lots of energy.
It was from these that the brand took its inspiration and officially launched its products in 1992.
Conclusion
Skechers, without a doubt, meet and exceed the standard for comfort and ease of wear. These shoes are excellent and can offer all-day comfort.
However, they can be pretty expensive and may not last very long if worn frequently. Nonetheless, they are fantastic, especially for relieving the pain of plantar fasciitis.
Thanks for reading.
If you have enjoyed reading this article, check out Africana Fashion for more.