Have you ever wanted to make your lips bigger? Maybe because you have a small mouth, or because the natural texture of your lips is too thin and you want to add a little volume.
Whatever the reason, lips are one of the most important features of your face. They have the ability to shape the way you speak, smile, and look.
A perfect pouty mouth can be a powerful tool for self-expression. From making a statement to inviting someone in for a kiss, your lips can do so much. But if you don't like how they look or feel, it's hard to get them just right.
Luckily for you, there are some tricks you can use to amplify the shape of your lips and make them bigger. Want to know? Keep reading to find out.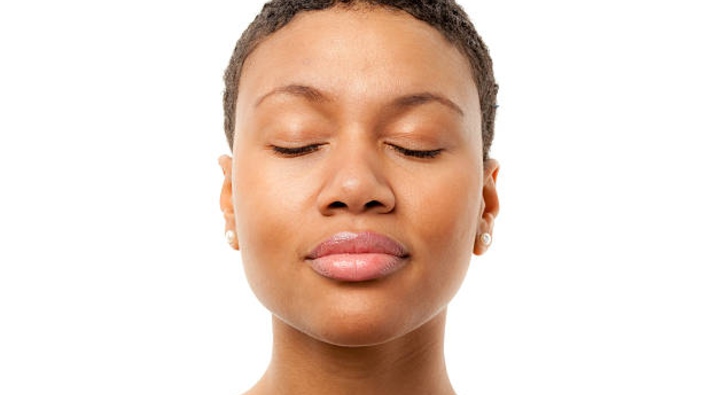 How to Make Your Lips Bigger
Believe me, you don't have to go under the knife to get fuller, plumper lips. Those methods are very expensive, plus, they might not work for everyone.
So how do you make your lips look bigger without breaking the bank? Here are some quick tricks that will make your pout look more voluminous.
1. Exfoliate Your Lips
Exfoliation is important because it removes the dead skin cells that build up over time to give your lips a rough texture. This means that they will feel smoother and look more polished.
To exfoliate your lips, use a lip scrub with sugar or salt and rub it on your lower and upper lip. You can also use a toothbrush on your lip for the same effect. Apply a lip balm after, to seal in moisture and lockout any bacteria.
SEE: How to Exfoliate Lips: The Ultimate Guide [With Free Lip Scrub Recipe]
2. Hydrate
Drinking water and staying hydrated improves the elasticity of the skin, causing a noticeable difference in the size and fullness of your pout, it can also help with dry mouth conditions.
Hydrating regularly with fluids such as water, green tea, or clear soup broth will help your lips look fresh and retain moisture. As a result, people who drink lots of water usually have fuller lips. Just keep in mind that the more fluids you consume, the bigger your pout will be.
3. Ice Cube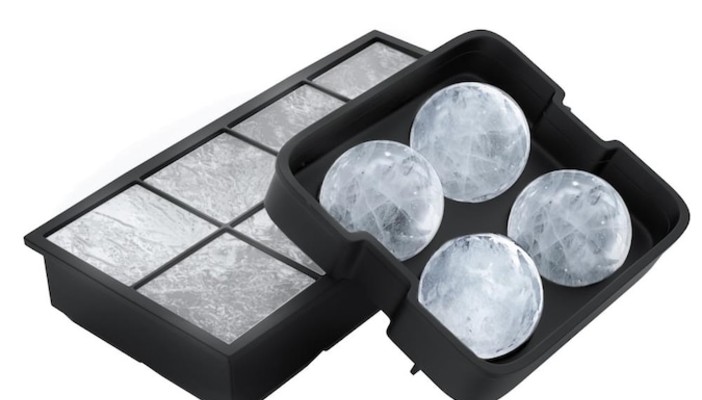 Ice cubes have several benefits for the skin. Besides reducing inflammation and pain, they can also soothe sunburns. All you have to do is to place two ice cubes on your mouth and press them against your upper and lower lip for about 5 minutes.
This works because ice cubes supply your skin with "water molecules" which can help fight dryness, puffiness, and wrinkles. Freezing water also stimulates blood circulation, which can make your lips plumper or bigger.
4. Use a Lip balm
Applying lip balm to your lips is an ideal way to make them bigger. It works because when you apply lip balm, it will seep into the cracks and fill in the spaces between your lips, making them appear fuller.
It will also improve their appearance by preventing any cracking or drying out. Using a lip balm often will as well stimulate blood flow to your lips and make them bigger over time.
There are many brands of lip balm available in the market, but keep in mind to choose a lip balm that contains natural ingredients such as shea butter, jojoba oil, beeswax, or olive oil.
5. Massage Your Lips
Another common way to make your lips bigger is by massaging them. Don't worry, you don't need to go to a spa for this, it is a simple at-home treatment that can be done with a lip balm.
To do this, apply a lip balm to your lips, then place your index finger on the upper lip and massage it in small circular motions until you feel some tissue give way. Put your finger on the bottom lip and massage it in the same way.
Keep massaging until you feel your lips are soft enough, then rinse with warm water and reapply your lip balm. Doing this regularly will improve blood flow to your lips and make them appear bigger.
6. Try a lip plumper
Lip plumper is a product that is applied directly to the lip to increase the size of your lips. It contains ingredients like collagen, elastin, and hyaluronic acid, which are great for plumping up the skin on your lips.
All you have to do is apply an even layer of lip plumper over your entire upper and lower lip with your fingertip or a cotton swab. Make sure not to miss any spots, and boom you're done.
Using lip plumper will be more effective than lip balm because it contains more active ingredients that stimulate blood flow and soften the tissues in your lips, which can make them appear fuller and more voluptuous.
7. Cayenne Pepper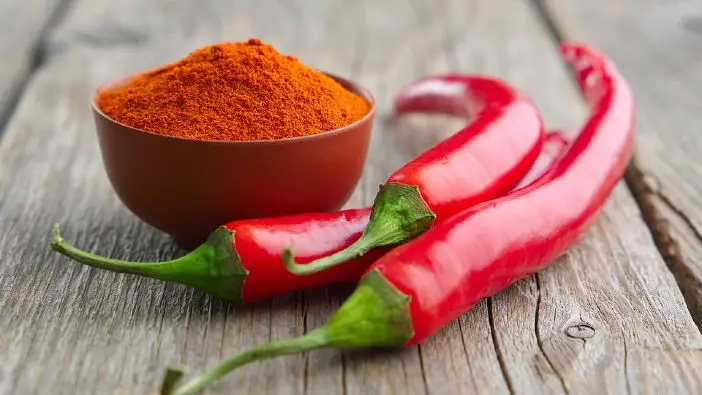 Cayenne pepper is an herb that has been used for centuries in various parts of the world. It contains a natural compound called capsaicin, which stimulates blood flow and makes your lips look bigger than they actually are.
Grab a small container and put a small amount of ground cayenne pepper in it. Next, use a Q-Tip or cotton ball to apply the pepper on top of your lip.
The best part about this trick is that it's completely natural and only requires the use of one ingredient. For best effects, apply cayenne pepper on your lips before going to bed at night.
SEE: 13 Simple Home Remedies To Get Pink Lips Naturally
8. Cinnamon oil
Cinnamon oil is highly effective in making your lips appear larger. Not only does this oil contain antioxidants that prevent aging, but it also has the ability to stimulate collagen production in your skin, which will help keep your lips bigger and plump.
It can also improve the overall health of your mouth, giving you fresh breath and healthier gums. Add it to your lip gloss or use it alone for an all-natural and effective way to plump your pout.
Wet a cotton ball or pad with water and press it against your lips.
Dip the cotton ball in cinnamon oil and apply a thin layer on your upper lip.
Repeat this process on the lower lip and wait for 10-15 minutes before removing the oil with a tissue.
Rinse off the remaining oil with warm water.
Apply a lip balm of your choice to your now plump lips.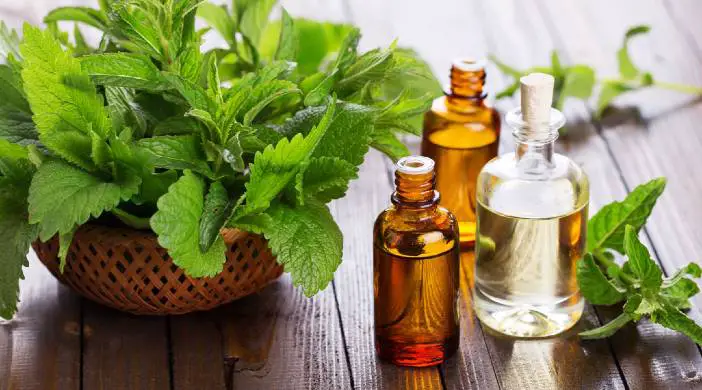 9. Peppermint oil
Peppermint oil is a natural and organic compound that is packed with many benefits for your skin. It has a cooling sensation that can help your lips feel refreshed. It also helps stimulate blood flow to the area, which can help with wrinkles, dryness, and dehydration.
The process is very simple. All you have to do is put a few drops of peppermint oil on your finger and rub it gently onto your lips in slow circular motions.
The amount of time that is needed for results will vary from person to person, but it should take roughly one or two weeks for noticeable results.
10. Sugar and Honey Scrub
The sugar scrub recipe for bigger lips is very easy to make and this will help you so much. There are a few steps below that you should do to prepare the scrub.
Ingredients:
1 tsp of sugar
1 tsp of honey
1 tsp of lemon juice
Directions:
Combine the sugar, honey and lemon juice in a small bowl.
Mix thoroughly until they form a smooth paste.
Apply the mixture to your upper and lower lip using your fingers or a toothbrush.
Scrub thoroughly to break down the dead skin cells and particles.
Leave for 10 minutes for it to work its magic.
Rinse off with water and apply a lip balm.
11. Try Makeup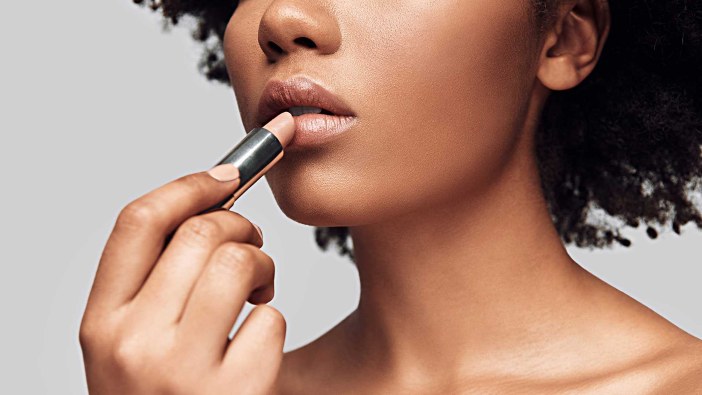 Makeup is a great way to make your pout appear bigger than they actually are. But the downside is that once you remove the makeup, your lips go back to their natural size.
But who cares, right? Fake it till you make it. Try the following tips to make your lip look bigger and plumper with makeup.
Use a Lip Liner
Lip liners come in many colors so, pick a shade that is slightly darker than your lipstick or gloss color. This will help create a seamless line between the two products and give you an overall polished look.
Start by lining just slightly over your upper lip line, following its natural curve. Then continue with the lower lip and connect them in the middle. Apply lipstick on top and blend it outwards to make your pout appear bigger.
Fill in With a Nude Lipstick
Nude lipstick is your best friend when you want to use makeup to make your lips appear bigger. It will enhance your pout by creating an illusion that your lips are larger than they actually are.
Apply a nude lipstick that matches your skin tone on top of your lip line to create a fuller-looking lip illusion.
Highlight your Cupid's bow
One way to make your lips bigger with makeup is by using a highlighter on your Cupid's bow. This creates the illusion of fuller lips by making them appear brighter.
Using the tip of your finger or a makeup brush that has been dipped in highlighter, lightly dab at your cupid's bow. To go for the full effect, try dabbing a little highlighter to the center of your lower lip and watch it pop.
Apply a Lip Gloss
A lip gloss is a great way to plump up your lips for a perfect pout. It will also help moisturize your lips and keep them hydrated. You can use a lip gloss alone or over lipstick if you want a bigger pout that will last longer.
To do this, simply apply a lip gloss in between your lip line, making sure not to get any on the line or else it will smear and smudge. Finally, blot with tissue paper.
Conceal
Dab a little concealer on your lips and blend properly before applying your lipstick. Doing this will give your lipstick more color and make it stay longer than it normally would.
You can also dip a makeup brush in a little concealer and trace around the edges of your lips to neaten the outline and make your lipstick more defined. The result will be a perfectly polished and bigger pout.
SEE: 15 Flattering Lipsticks Screaming 'Made For Dark Skin'
12. Exercise Your Lips
Exercising your lips is a great way to tone up your lip muscles and make them appear bigger. Try these tips for a bigger pout.
Whistle
Sounds weird? Whistling helps your lip muscle stay active. You should whistle for at least 30 seconds every day to work out your lip muscles. Doing this regularly will make your lips fuller, giving them a rounded appearance.
Pucker
Pucker your lips as if you're about to go in for a kiss with the love of your life. If you don't have one, well, just imagine it.
Get in character and stay in this position for about 30 seconds and repeat 10—15 times in a day. Doing this regularly will make your lip muscles more active, giving you a luscious, fresh pout.
Fishy face
Make a fishy face while pulling your bottom lip over your top one as if you are trying to blow a bubble with chewing gum. This will help to stretch them out more so they look bigger and rounder than before. You should do this for 20 seconds at least once a day.
SEE: 12 Easy and Natural Tips on How to Get Soft Lips at Home
FAQs
How can I make my lips bigger overnight?
There is no shortcut. However, applying peppermint oil to your lips every night before bed will make them bigger with time. Be careful not to use too much at once, as this might lead to irritation and blistering of the mouth and lips.
Can exercise make my lips bigger?
Yes, it can. Lips exercises are an inexpensive and easy way to get bigger lips in the comfort of your home. You can also try using a straw when drinking or sucking on hard candy if you want instant results.
Will my lips grow bigger?
No, it won't. Well, not unless you take certain steps. As you get older, your body experiences a decrease in collagen production, resulting in thinner lips.
However, exercising your lips regularly, hydrating, or using certain natural remedies will make your lips bigger as you get older.
Conclusion
Lips come in all shapes and sizes, and there's no one-size-fits-all solution. Some people are born with full lips, while some people have to work hard to get their desired look.
People want bigger lips for a variety of reasons, including to make their faces look more symmetrical, to make their teeth seem less noticeable, to improve the size of their lip, or because they just want something different.
No matter your age, there is no shortage of ways to make your pout appear bigger.
You can start with basic tricks like using a lip liner or nude lipstick, then advance to natural remedies like cayenne pepper or cinnamon oil. Any of these tricks will ensure you achieve the bigger-looking lips you desire.
Thanks for reading.
Africana fashion provides you with relevant beauty articles to make your life easier.