If Guess were to be a good brand, the next thing you should want to know is, "what makes it a good brand."
From being a denim-focused brand to evolving into a "master of all company," the brand is definitely a force to reckon with in the fashion industry.
Here's the story of how it all started for Guess and what makes them a good brand.
About Guess
The story of Guess is incomplete without proper reference to its early founders. And who would have thought that a vacation outside their home country would lead to the birth of a billion-dollar company?
If you still don't know, I'm referring to the Marciano brothers. Having lived south of France for a good part of their lives, they took a revolutionary trip to Los Angeles. 
Although it was supposed to be a family vacation, it felt like home and perhaps a good place to start a new life. On their way to work, they'll often see an innocent and rightly harmless billboard with the words "Guess what's in our new Big Mac?"
One day, it made sense, and the brothers decided to start a brand with the name GUESS. 
First Guess store 
By 1981, they quickly found a space on Olympic Boulevard, which also was their headquarters. And the best part is that it was located not too far from the street where they had first seen the billboard.
Ready to take on the fashion industry, the Marciano brothers, Paul and Maurice, carved a niche for themselves that had not been explored at that time – Designer jeans for women (followed by men's jeans). 
Today's Guess
The brothers had a unique selling strategy unique to them. But it's safe to say that what started in 1981 has since employed over 15,000 workers.
According to Statista, Guess operates on a global scale with over 1,351 stores to its credit. 
Although it was first introduced to the public as a denim jeans company, Guess is more widely known for selling watches, shoes, accessories, and more that serve both men and women.
Is Guess a good brand?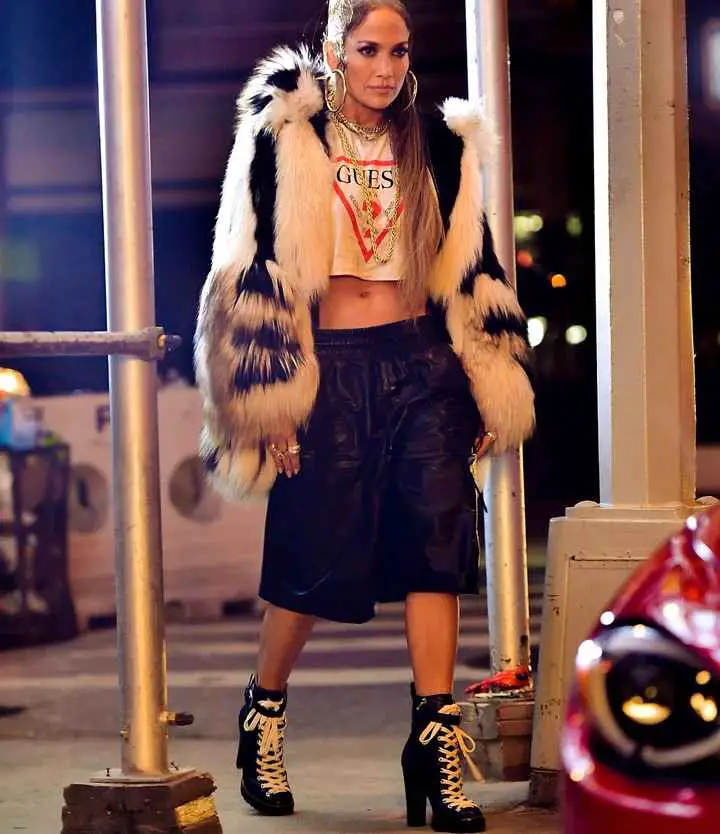 Yes, it is.
Guess is one brand that has outlived several others since its inception. 
It's known for a lot of things, especially the first official release of its iconic slim-fitting, stonewashed jeans. 
Like every brand, Guess has had its road bumps, but it continually puts its customers ahead and has maintained a reputation for being a good brand.
SEE: Is Express A Good Brand Or Not?
Why is Guess a good brand?
Here are the answers to that:
1. Customer support
If there's one thing that stands out for Guess, it's that they care about their customers. They offer quality customer care service and deliver on customers' demands.
They also protect the privacy of their customers, using features like Secure Sockets Layer, and offer a 30-day return policy on products bought. This also applies to items that users buy online.
2. Shopping experience
Guess makes everyday shopping easier for their customers. They use UPS Access Points to aid online delivery and offer same-day pickup via Uber when you're shopping on-site.
If you need a personal stylist, you can find them on the Guess service board and attend free virtual stylist events to up your style game. 
There's also what the company calls Guess List. This is a point-rewarding system that depends on how much you spend. The more points you accumulate, the better for you. And 200 points equate to a $10 reward.
3. Variety
Guess is good at variety. You'll find stylish denim, jackets, sweaters, underwear, hoodies, swimwear, and more in their stores. And they come at affordable prices. 
Being the early founders of designer jeans, Guess can maintain the quality of their wear and still, make them affordable to their customers. Though, they have upscale products as well, like their Marciano line.
You can always choose from their seasonal clothing collection in the men, women, and kids' sections. Yes, there's something for everyone. 
4. Sustainability practices
Guess takes active steps to ensure sustainability by promoting eco-friendly practices and reducing its carbon footprint. 
Aside from their in-store recycling program, which offers 15% off customers bringing in their unwanted clothing, they now have a corporate structure for internal audits. This is as seen on their official website.
5. Inclusivity
Guess has been able to create a diverse and inclusion-centered workplace that allows its employees to feel comfortable and safe. The company takes this a step further by reviewing its diversity and inclusion performance annually. 
They also prioritize gender parity and value the contributions of their diverse group of employees.
Is Guess a good brand for guys?
Yes, it is.
Whether you're looking for quality watches, hoodies, belts, and sunglasses, you can find them at a good price at Guess. They are made from durable materials and are sure to last for a long haul.
Is Guess a good brand for shoes?
Yes, they are.
But there's more, they are extremely comfortable to wear, and that's what makes them special.
From high tops to boots, heels, sneakers, and sandals, Guess has drastically evolved from a denim jeans company to a versatile fashion and footwear brand.
SEE: Is Poshmark Safe To Buy From?
Is Guess a good brand for perfumes?
Yes, it is.
From luxury-smelling perfumes to everyday wear, Guess has it all. 
Is Guess a good brand for watches?
Yes, Guess is.
Their watches are of good and standard quality and they last longer too.
Is Guess a good brand for bags?
Yes, it is.
If you're looking for a fashionable bag, you'll find it in abundance at the company's online store or walk-ins.
Guess is a fashion-forward brand and is used to making very stylish and classic pieces that are sure to turn heads.
Is Guess a good brand for women?
Yes, it is.
Remember I said earlier that the company's first target audience was women. They still are Guess first love, as you may like to call it.
There are unique and stylish pieces for women in every Guess store around, so no worries.
SEE: Best Evergreen Gift Ideas for Women
Is Guess a high-end brand?
Not entirely.
High-end brands have specific features and characteristics. Some notable ones are exclusivity and high price tags. Guess is a good brand, but it's not a high-end brand because it doesn't fully fit into that class yet. 
However, one area where the company continues to excel is creative marketing. They have an exceptional advertising style that is visually appealing, seductive, creative, and out-of-the-box. 
They also leverage celebrity modeling and have had seasoned models like Naomi Campbell, Eva Herzigova, Jenifer Lopez, and Kendal Jenner style some of their wears.
Is Guess still a popular brand?
Yes, it is.
Like it or not, Guess does not look like it's about to go extinct anytime in the future. The company is constantly innovating and pushing the boundaries as much as it can. 
They also have Guess loyalists, or should I call them the Guess army, who are forever loyal to the brand. Guess is popular among the young and old and seems to have mastered the art of keeping their customers satisfied.
SEE: Is Champion A Good Brand Or Not? 
FAQs
Is Guess copying Gucci?
It is not clearly stated.
According to Copyright House, a war erupted between Fashion Houses, Guess and Gucci in 2018.
Guess was accused of copying Gucci. In the end, Guess won but had to pay the sum of $4.7 million in damages and was to quit using most of Gucci's style designs.
What is Guess most popular product?
Denim.
Guess is an American clothing brand and retailer, and something you may just be finding out is that the company licenses its brand on its other fashion accessories.
Are Guess jeans still in vogue?
Yes, they are.
Although other designer denim brands have surfaced, Guess jeans are still very popular, durable, and stylish.
Are guess accessories that good?
Yes, they are.
Guess fashion accessories are that good. The company is known over the years for keeping an eye on the quality of its products. They can be trusted for really good accessories.
Conclusion
Need a good brand to shop for your everyday clothing? Guess has shown it's one to turn to. 
The company has consistently churned out quality wear and fashion accessories to its large populace of customers. And they've survived the challenges common with successful brands in the fashion industry.  
So, GUESS what? Overall, the brand is still a good one.
Thanks for reading.
Enjoyed reading about Guess? See other exciting brand stories on Africana Fashion.