Oily skin is not uncommon. In fact, it is the opposite. Oily skin has its own set of challenges that makes it a complex skin type. Therefore, the skincare routine for oily skin needs to be specially designed to care for it.
Oily skin is usually characterized by shiny skin and breakouts. This does get on your nerve, especially if you don't know how to control it. Moreover, the products and routines you practice do not help.
So, what is missing?
You need to understand the several factors, asides from your skincare routine, and the products you use can cause or treat your oily skin. Therefore, the first thing you need to realize is maybe whatever product or routine you use is not the right one.
This means you need to start all over again. Clear out the old products or what you think oily skin needs, and pay attention to the right direction.
So, when you take in the right product, your new skincare routine with the appropriate diet, you could control your oily skin.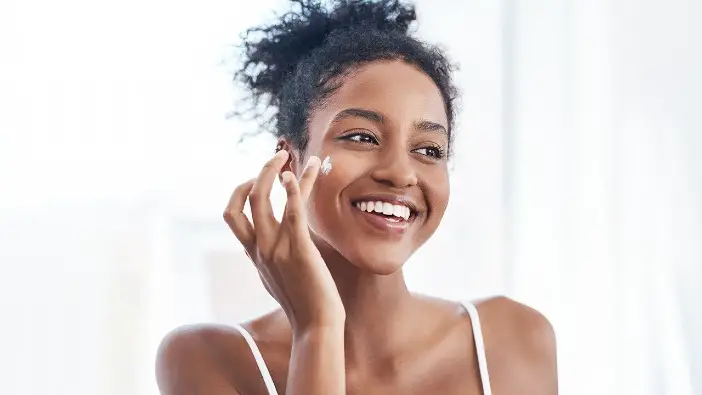 What is Oily Skin?
Oily skin is derived by the sebaceous glands producing excess sebum in the skin pores. The sebum is an oily, waxy component used to hydrate and protect the skin. However, some factors contribute to excess sebum.
When sebum is produced in excess, it clogs and enlarges the skin pores, leading to breakouts and oily skin. The greasy feeling might highlight your face, but it could change your skin texture and overall look.
Overproduced sebum is most prominent in the face's t-zone (forehead, nose, and chin) area. Although, it does show on the cheeks, neck, and other parts of the body, especially during humid climates.
Overproduced sebum in the skin could be caused by genetics, stress, hormones, the climate, or your age. This is why an essential skincare routine for oily skin is necessary.
That's because, at one point in time, these causes would affect your body, which in turn, would affect your sebum production.
The right skincare routine would remove excess oil from your skin, keeping you hydrated and protected with the right amount of sebum.
Skincare Routine for Oily Skin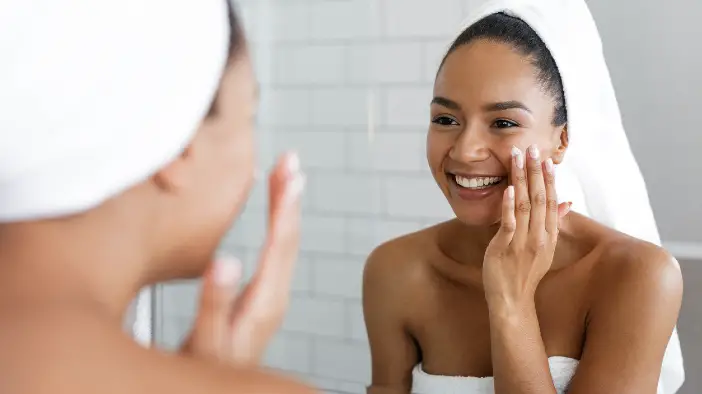 Your skincare routine includes a morning routine, evening, and weekly routine if you are meticulous with your skincare.
Morning Skincare Routine for Oily Skin
1. Cleanser
You need to start your morning routine with a cleanser. This is the most important step in your skincare routine. Celebrity dermatologist also known as Dr. Pimple Popper, Dr. Sandra Lee, says, "If you have oily skin, you can tolerate your skin more with cleansing."
You have to wash your face thoroughly to get the dirt, grime, dead skin cell, residue, and oil logged on your skin pores overnight.
Your routine is not complete if you do not start with washing and cleansing your face. You can use an exfoliating cleanser to remove the dead skin cell resting on your face. A cleanser like CeraVe Foaming Facial Cleanser is a great choice for oily skin.
2. Toner
A toner gets rid of residual dirt still hiding in the skin pores. There are special toners for oily skin that clear the skin deeper. Oily skins should use face toners with ingredients like salicylic acid, lactic acid, or glycolic acid.
A face toner like Paula's Choice Skin Balancing Pore-Reducing Toner would help you get your pores cleared and prep them for products.
3. Serum
You need a good face serum. A serum is more specific and it gives a concentrated/targeted treatment for specific skin issues. This includes anti-aging treatments, hydration boost, deep moisturizing treatments, or brightening components.
You can treat your skin with a good retinol serum or serums with components like sulfur lotion. Retinol is actually a great treatment for oily skin. That's because it rejuvenates and treats the skin of wrinkles and fine lines.
For instance, Eva Naturals Vitamin C serum is formulated with deeply hydrating ingredients that would keep your skin bright, clear, and hydrated.
4. Moisturizer
Contrary to popular belief, oily skins do need to moisturize; twice a day, like every other skin type too. The formula and components are what matter in a moisturizer.
For your skincare routine for oily skin, use oil-free moisturizers that are lightweight and non-comedogenic. The moisturizer is easily absorbed if it is lightweight. Gels and lotions are the best moisturizer forms for oily skins.
Furthermore, ingredients like salicylic acid, glycerin, hyaluronic acid, and niacinamide help oily skin stay hydrated and even complexioned.
Read Also: 14 Best Facial Moisturizers Your Dark Skin Can't Do Without
Additionally, oils like jojoba oil are great for oily skins. The oil is peculiar because it mimics natural sebum and can penetrate the skin easily.
A perfect moisturizer for oily skin is Natural Outcome Skincare's Oil-Free Facial Moisturizer for Oily Skin.
5. Sunscreen
Naturally, you need sunscreen to protect your skin from sun damages. Oil-free sunscreens in gel forms are great for oily skins. If the sunscreen is too thick, it could block the pores.
The sunscreen should also have enough SPF required to protect you in the day. I would recommend La Roche-Posay Anthelios Clear Skin Dry Touch Sunscreen. It has an SPF of 60 and does not leave residue.
6. Eye Cream
Eye cream helps the eye area stay moisturized. It also has anti-aging properties that treat your sensitive eye area of fine lines and wrinkles. An eye cream with caffeine as an ingredient will keep the eye area moisturized and calm.
7. Blotting Paper
Blotting papers are quick-absorbing paper that absorbs excess sebum on the face. They are great because they do not dry out the skin. Moreover, they are easy to apply. You should apply it to the oily areas on your face. Your T-zone is mostly affected by this.
Evening Skincare Routine for Oily Skin
1. Cleanser
A nighttime cleanser that has rejuvenating properties should be used. The evening cleanser clears off dirt, grime, and makeup or residues that piled on the skin pores during the day.
It should also have antioxidants to treat free radicals or sun damage gathered throughout the day. Cetaphil Daily Facial Cleanser helps to keep the skin clean without feeling dry.
2. Moisturizer
Don't skip your moisturizer before bedtime. This would help you stay hydrated while you sleep. Also, it should have ingredients like retinol, hyaluronic acid, or vitamin C to rejuvenate the skin. However, it should be a light formula.
For example, CeraVe PM Facial Moisturizing Lotion is ultra-light and formulated with hyaluronic acid and niacinamide to rejuvenate the skin while you sleep.
3. Serum
Apply a rejuvenating serum with brightening effects or hydrating properties to keep your face hydrated while you sleep.
Weekly Skincare Routine for Oily Skin
1. Exfoliator
You need an exfoliator to keep your skin clean and clear of dead skin cells and grime that heaped up during the day. Exfoliators with alpha-hydroxy acids (AHAs) and beta hydroxy acids (BHAs) are great for the skin. Glycolic acid is also a great component of chemical exfoliators.
Exfoliate 2 to 3 times a week to reduce excess sebum in your pores. You can use Brightening Vitamin C Face Scrub by InstaNatural to clear the skin of dirt, grime, residue, and excess sebum. It also tones, brightens and tightens your skin.
Read Also: 10 Best Exfoliators for Dark Skin Tones- Goodbye to Dull Skin
2. Facial Masks
Face masks and clay masks help to further remove dead skin cells, repair damage caused by pollutants, and keep the skin bright and clear.
Some masks are made with ingredients like silica and charcoal to make the skin plump and firm. They also help to remove excess oil from the face. You should practice wearing a face mask once a week to treat your face properly.
A mask-like Cetaphil Pro Dermacontrol Purifying Clay Face Mask is effective in removing sebum.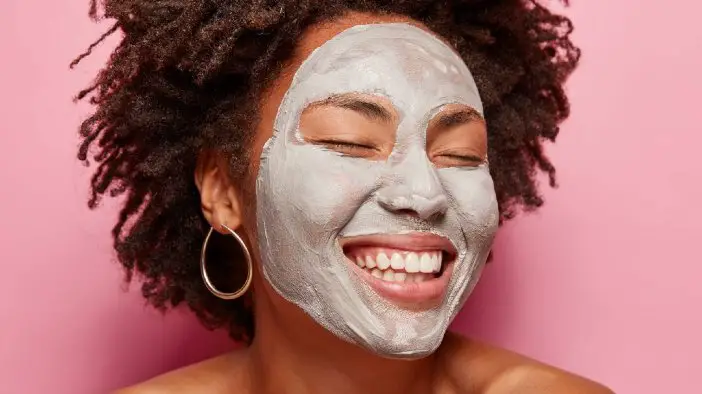 Tips on How to Manage Your Oily Skin
With the right skincare routine for oily skin, you can control the excess sebum lodging in your pores. However, to effectively get the best out of these products, the American Academy of Dermatology (AAD) suggests the following tips below:
Wash your face regularly: Wash your face in the morning, evening, and after every exercise. Also, when you wash, avoid scrubbing your face. That's because scrubbing irritates the skin and makes things worse.
Use oil-free products: Choose oil-free and non-comedogenic products for all skincare products, like cleanser, to makeup. Make sure they do not clog your skin pores.
Apply a moisturizer: Moisturizers helps your skin stay hydrated. You can also protect your skin from UV radiation if they contain SPF. The daily broad spectrum of a sunscreen should be from an SPF of 30 and above.
Avoid alcohol-based cleansers: You have to keep your skin from irritants like alcohol.
Apply sunscreen when you go outdoors.
Clear off your makeup: Removing your makeup should be a routine you carry out before sleeping. Your pores could be clogged and lead to acne breakout in the morning.
Avoid touching your face: This is important if you are always tempted to touch your face. You could spread bacteria, dirt, and oil with your hands on your face. Therefore, avoid touching your face, except when you are apply your products.
Apply products with clean hands: Your hands can spread dirt and bacteria. To avoid this, you need to wash or wipe your hands before applying your skincare and makeup products.
Use blotting papers: Use blotting papers to absorb excess oil. All you have to do is gently press the paper on your face and leave for a few seconds to let it absorb the oil. Do not rub or scrub.
Frequently Asked Questions
Can I prevent oily skin?
Yes, you can prevent your oily skin.
However, this would be tough for people who have oily skins due to genetics and hormones.
If you want to prevent your skin from producing excess sebum, you should avoid eating fried foods and foods high in sugar.
Also, avoiding oily skincare products and makeup is another preventive measure. They are likely to make your issue worse. And if you have naturally oily skin, go for non-comedogenic and water-based products.
Plus, if you stick to a consistent routine, you should be able to manage sebum in your skin.
Does my diet affect my oily skin type?
Yes, it does. As I highlighted earlier, what you eat can raise your oily skin level.
For that reason, avoid processed foods, greasy foods, and trans fat. Moreover, foods with high sugar could lead to an increase in sebum.
Your diet should be balanced and well-rounded to keep your skin glowing every day.
Can oily skin be medically treated?
Yes, it can. You can see a dermatologist to provide medical treatments for your oily skin.
If normal cosmetic treatments are not working for your oily skin, you can see a dermatologist. They can prescribe topical creams with adapalene, tretinoin, or tazarotene. These components can alter the way sebum is secreted in the skin pores.
Also, you could opt for hormonal medications like antiandrogens which reduce the sebum production in your skin. For instance, spironolactone is used to treat oily skin for females.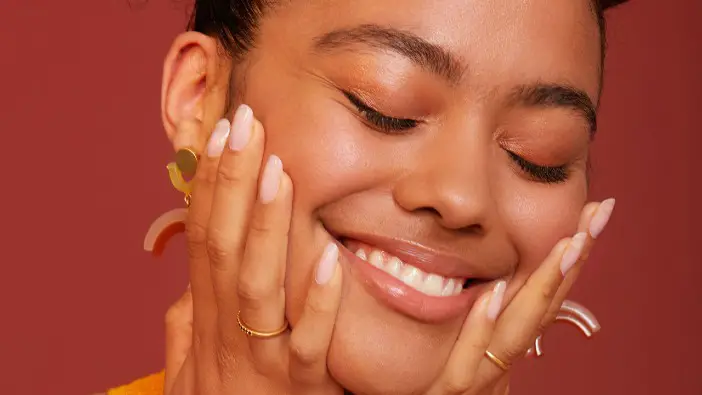 Conclusion
A specialized skincare routine for oily skin is essential because you can control the rate at which your skin pores secretes sebum. Many are born with oily skin, while some arise due to effects from diet or the climate.
How you got your oily skin matters less than maintaining clear skin. That's why the products and how you use them are important. Furthermore, maintaining a strict skincare regimen is effective.
However, this would not amount to much if you do not make some lifestyle changes. Your diet, for example, could lead to an increase or decrease in sebum.
Therefore, eat a balanced meal, use the right products, and maintain the right beauty regimen to keep your sebum level controlled.
Thanks for reading. Africana Fashion provides helpful skincare articles to enhance your daily lifestyle and beauty.