A see-through shirt can be a tricky article of clothing to style. But if you know how to wear it the right way, it can add some elegance and glam to your overall look.
The first step to getting it right is to choose complementary underwear. In this case, you'll need to consider the color, cut, and length of your underwear, so you don't end up revealing too much.
If you want to show off your fabulous fashion sense in a see-through shirt, this guide shows you what to wear.
What is a see-through shirt?
As the name suggests, it is made of a material that allows you to see through it.
Most see-through shirts are designed with sheer or transparent fabric such as nylon, polyester, or Lycra.
They can also be made of a semi-transparent fabric, such as chiffon or mesh.
You can wear them as tops and dresses. Or layered under other clothing items to create a unique look.
See-through shirts can make an effortless fashion statement and show off your body in ways that are sexy and classy.
Is it necessary to wear anything under a see-through shirt?
Yes, it is.
A see-through shirt is not considered to be a full-coverage top, so you will need to wear a tank top or camisole underneath it.
This will help to keep you from feeling too exposed. And it will prevent your lady parts from showing through the fabric.
SEE: A Comprehensive Guide to Corsets
What can you wear under a see-through shirt?
Here are eight garments that you can wear under a see-through shirt:
1. A tank top
A tank top is a great clothing option to wear under your see-through shirt. It's often made of a thinner material, which will help to avoid any bunching or bulging under your shirt.
It can provide some much-needed covering for your chest and back while adding an extra layer of protection against the elements.
Also, a tank top is a wardrobe essential that can help you feel comfortable and sexy in your see-through shirt.
2. A camisole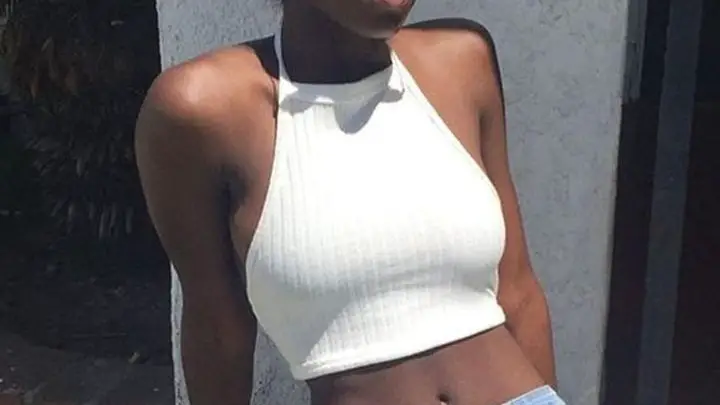 A camisole is a sleeveless underwear that is often made of lightweight material.
It goes well with your see-through shirt and lets you flaunt some parts of your body without overdoing it.
These garments are versatile, and you can layer them under other clothing items, like a cardigan or jacket.
SEE: Here Are The Reasons Why Underwear Are Important
3. A bandeau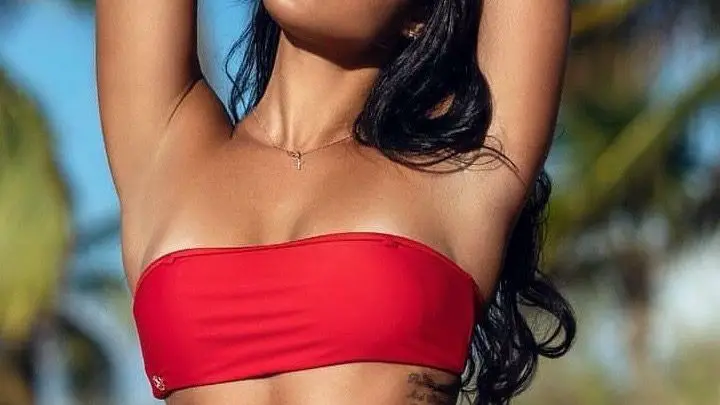 A bandeau is a strip of fabric worn around the chest.
It is a great option to wear under your see-through shirt, as it provides coverage for the upper body. You can wear it as a standalone item or layer it under your shirt on days when you need to let some air in.
4. A bralette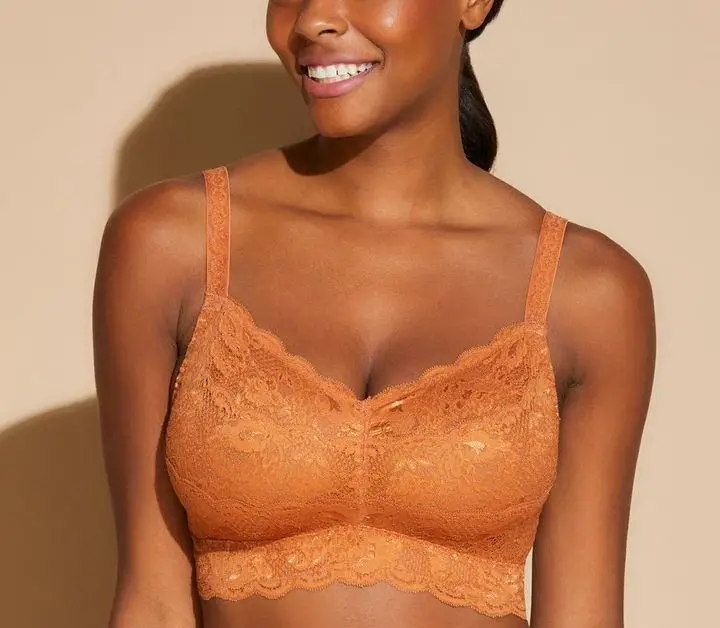 A bralette is a type of undergarment that resembles a cross between a bra and a tank top.
It comes in various styles and fabrics, but the lace option is always a favorite because it looks very sexy and appealing.
If you need coverage around your chest, this is one good option. You can get it in colors that blend with your skin; it'll appear relatively invisible under your shirt.
5. A slip
A slip is another garment that pairs well with a see-through shirt. It offers more coverage than the camisole and bralette, and you can style it for a night out with friends.
Slips also help to keep your shirt from sticking to your body and provide an extra layer of warmth in colder weather.
6. A compression shirt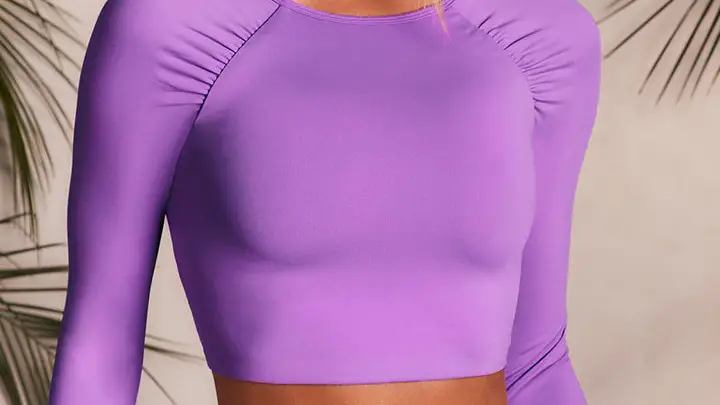 A compression shirt is a type of garment that is designed to 'compress' the body. It has a very fitting hold that almost feels like a second skin, and you can get it in short or long sleeves.
These shirts are classy and can slim your silhouette and cover you up properly.
7. A corset
A corset under your see-through shirt can take you back to the Victorian era with your waist looking all snatched and your bust popping slightly through your clothes.
It can accentuate your lady assets and give you a boost of confidence to shine through your fashion.
This style is quite popular among women who want to stand out from the crowd without saying too much. It will give you a more defined shape and provide some coverage as always.
SEE: Lookout for These Things When You Buy Perfume for Women
8. A turtleneck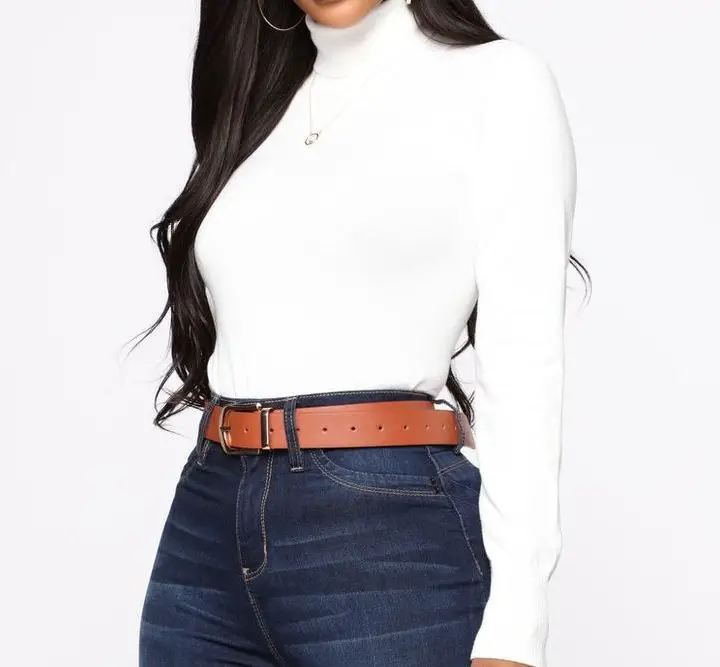 A turtleneck is a type of garment that covers the neck and chest. This look is best for colder weather when you need a little warmth but still want to look great.
With your see-through shirt and turtleneck in place, you have full coverage and will look more put-together.
What can you wear under a see-through white shirt?
Neutral-colored camisoles, undershirts, or bras. 
If you don't want your lingerie to call for attention, choose a color that closely matches your skin tone.
If you're feeling bold, try a brightly colored or printed camisole or bra. Just make sure the straps aren't too thick, or they'll be very easy to notice through the fabric of your shirt.
What to wear under a see-through black shirt
There are a few options when it comes to what to wear under a see-through black shirt.
You can go for a nude bra, which will be nearly invisible under the shirt. Alternatively, choose a black bra or tank top for a more dressed-down look.
If you want something a little more fun and flirty, opt for a brightly colored bra or even a lace bralette.
Whatever you choose, make sure it makes you feel confident and comfortable.
SEE: What Do You Wear Under Dresses?
How to style a see-through shirt
A see-through shirt can be a stylish and sexy addition to your wardrobe, but it can also be a bit daunting to style. Here are some tips to help you rock this look with confidence:
Choose the right undergarments
A see-through shirt will show whatever you're wearing underneath, so it's important to choose your undergarments carefully. Already, there's a list of underwear in this guide, so use that when deciding what look to go for and how much you want to show off.
Know your occasion
A see-through shirt is definitely not an appropriate choice for every occasion, especially very-formal ones.
If you're unsure whether or not it's appropriate for the event you're attending, err on the side of caution and choose something else to wear.
Be confident
The most important accessory when wearing a see-through shirt is to rock it with confidence. If you feel good in what you're wearing, it will show and you'll look great, no matter what.
FAQs
What bra colors can you wear under a white see-through shirt?
Choose neutral colors such as black or nude.
However, depending on the overall outfit and the desired look, other colors like deep red, can also work well.
What can you wear under a see-through t-shirt?
A cami tank top or a bralette are two great options.
You can also get creative and wear a bandeau top, a crop top, a bodysuit, or a bikini top under your see-through t-shirt.
Are see-through shirts still in style?
Yes, they are.
They are becoming increasingly popular, especially among young women.
SEE: What Does The T In T-Shirt Stand For?
Conclusion
There are a few different options when it comes to what to wear under a see-through shirt.
As seen earlier, if you want more coverage, a tank top, slip, or camisole will work fine. But if you want something edgier and a little sexier, a lacy bralette or corset will fit perfectly.
Some people even choose to go bare when wearing a see-through shirt in places they are most comfortable in. If you prefer to stay covered up, the underwears in this guide are just what you need.
Thanks for reading.
Need more fashion guides? Find lots of them on Africana Fashion.