No doubt protein treatment for hair will always be discussed when you want to start any healthy hair routine.
Why? Because you need it to strengthen your hair. It also provides the needed nutrient for fortification in the daily battle against external agents.
It's not enough to moisturize and shine your hair. There are extra needed care and routines you need to carry out if you want to achieve the healthy hair trifecta: strong, moisturized, and growth. That's why you need enough protein in your hair.
You can have the perfect hair growth routine, but if you are not using a balanced products list, then you are sure to be stuck in a deadlock.
To avoid this, you have to know what protein treatment will do to your hair if you need it, and why you should stay away, if necessary.
What is Protein Treatment?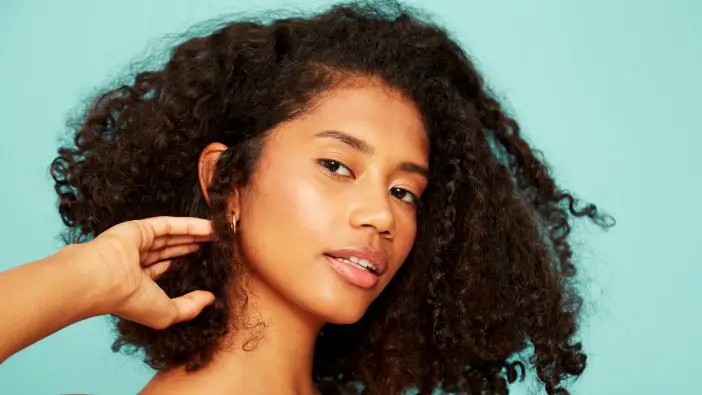 Protein treatment is a product or DIY treatment created to boost the strength of your hair and improve its elasticity.
Protein treatment products contain hydrolyzed proteins fed to the hair follicles directly. This fortifies the hair cuticles and strengthens them. In addition, it fills the holes in the cuticles, providing the needed repair for your hair.
The hair has a natural protein called keratin. This protein rests in the hair follicle. It's what provides strength and bounce to your hair. Yet, due to natural or unnatural causes, you will find keratin underproduced in some hair
That is why hair protein treatments are produced; to fill in the gap of insufficient keratin in the hair.
Protein treatment for hair is however not the same as a normal conditioner. Protein treatment not only adds moisture to your hair but also restores the strength and spring of your hair. This makes it a specialized conditioning treatment.
You can use products solely designed to strengthen your hair with protein components and you can use protein treatments that also moisturize your hair.
Nevertheless, if you are using a protein-rich product, you need to alternate it with your deep conditioning product to maintain a moisture-protein balance.  
Benefits of Protein Treatment for Hair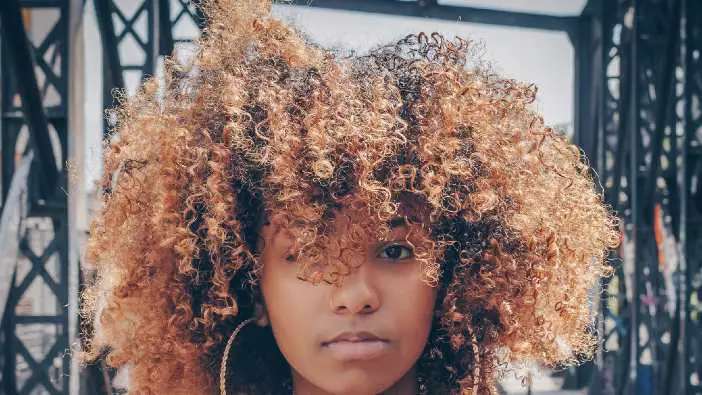 Strengthens your hair
If you experience hair breakage, you would need protein treatment for hair to rejuvenate and strengthen hair.
Asides from this, people with limp and thin hair would need the strengthening components of protein treatments for their roots.
Thickens your hair
Protein treatments help to thicken your hair strands from the follicles as a new hair grows. This complements strengthening your hair too. When your thin hair is coated with a protein treatment, it increases in volume, helping to maintain healthy hair strands.
Fills your open cuticles
You also need the treatment to fill your open cuticles, allowing moisture and nutrient to be sealed in. This works for people who have damaged hair or high porosity hair.
Additionally, people who have chemically treated their hair with colors or exposed it to heating tools can use protein to protect their hair. Furthermore, filling the gaps makes your hair smoother and silky to touch. 
Protects your hair
Protein fortifies your hair from any external damages that could harm your hair strands. If you lack protein, it could start a domino effect that causes holes in your cuticle.
However, protein treatments fill a gap in your hair. This, in turn, makes it easier to protect your hair from external agents and sun damage. Therefore, your hair preserves its moisture and nutrients.
Who Needs Protein Treatment for Hair?
People with high porosity hair
People with high porosity hair need protein treatment for hair. High porosity hair lacks the ability to maintain moisture and nutrients due to the raised and open cuticles. Moreover, there is not enough keratin in the hair to strengthen and keep the strands springy.
People with high porosity hair need protein treatments to fill cuticle gaps and boost keratin in the hair follicles to produce stronger hair strands.
Read Also: Hair Porosity Test: Simple Ways to Identify Your Porosity Level
People with dyed hair
Dying your hair makes it susceptible to damage over time. Therefore, you need to boost its strengths. Besides, your hair texture changes when you use chemical processes for your hair. The bonds of your hair could also break easily with coloring.
Not that you should stop dying your hair. However, before you do, your colorist should apply a layer of protein treatment as a base before any hair color.
People with hair with no elasticity
If your hair becomes stringy and doesn't return when it stretches, it means it has lost its elasticity, and you need to see a stylist for a deep protein treatment.
In addition, if your notice your natural curls is losing their lusciousness and feeling limp and dull, fortify your hair with a protein treatment.
Hair with no elasticity is prone to breakage, therefore, protecting your hair is a top priority for you. Furthermore, when your hair's protein level is boosted, your hair bounces back to its healthy and shiny state.
People with limp hair
If you feel your hair falling flat and your curls losing their bounce, you should start a protein treatment routine.
Drooping hair is unhealthy, and it could shed if not taken care of. By coating your hair with protein, you are revitalizing your hair strands back to their healthier state.
See Also: Make Your Hair Thicker and Fuller With These 9 Natural Home Remedies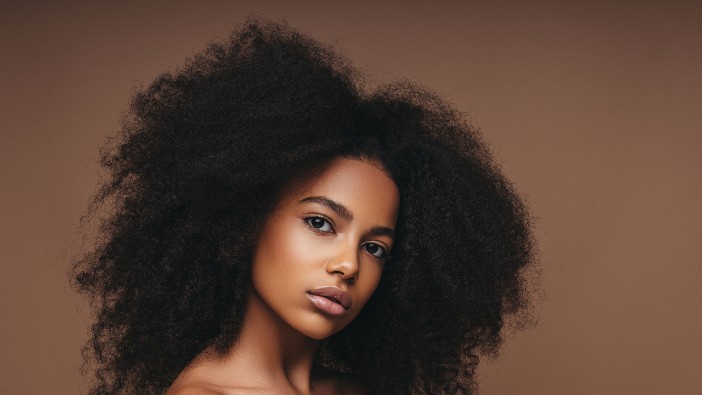 Types of Protein Treatment for Hair
Protein Packs
They are for quick fixes. The treatment is designed for mild damage and maintenance.
You can use it once every month or two to keep your hair in good condition. Palmers Coconut Oil Formula Deep Conditioning Protein Pack is a straightforward shot for moisture and strengthening.
Light Protein Treatments
These treatments are lightweight and designed for lightly damaged hair. You can wear them just as you do conditioning masks. Light treatments are great for regular maintenance. You can also use natural protein treatments for this routine.
Aphogee Two-step Treatment Protein is a great light protein treatment. It would help to get your hair strength gradually and stop breakage.
Deep Penetrating Treatments
For moderately damaged hair, deep penetrating treatments are suitable. The treatments are formulated to provide intense moisture for your hair. Furthermore, the frequency you apply the treatment to your hair is fairly spaced.
You can use it every 14 days, depending on how damaged your hair is. Vitamins Keratin Hair Mask Deep Conditioner is a conditioning mask that would rejuvenate your hair's strength and integrity in no time.
Reconstructors
This treatment is designed for totally damaged hair. You use it to rejuvenate your hair when it's deeply damaged and weak. You also use this regimen on a regular frequency, at least once every week.
A good reconstructor is tgin Miracle Repairx Curl Protein Reconstructor. It is a deep treatment that helps heat damaged hair get its curls and lusciousness back.
DIY Protein Treatment for Hair Guide
Homemade protein treatment is another viable option women opt for. If you want natural products or want something to experiment with on your own, try this.
The DIY (do-it-yourself) protein treatments are mostly home remedies you can use to strengthen your hair.
Popular DIY protein treatment includes the following main ingredients:
Avocado
Avocados are rich in fatty acids, which help to strengthen hair. To prepare your at-home protein treatment with avocado. All you need are avocados and mayonnaise or coconut oil.
In simple steps, start with meshing one avocado with a spoonful of mayonnaise or two spoons of coconut oil. Add the mixture to your hair. Then leave it in for up to 30 minutes. Wash your hair with water after using the treatment.
Greek yogurt
Greek yogurt is easy to use as a protein treatment. All you have to do is add the yogurt to your hair. Then you wrap with a plastic cling wrap or cover with a shower cap. Leave in for few minutes, then wash off with lukewarm water.
Eggs
Eggs are highly nutritious and rich in protein and enzymes. They can be used to provide a shot of intense protein straight to your hair cuticles and shaft.
All you have to do is whisk two to three eggs together until frothy. Add a spoon of lemon to douse the egg's smell. Apply the mixture to your hair and leave it in for 30 minutes. And then wash it off.
You can also mix the protein-rich ingredients for a stronger treatment. This is if you have extremely damaged hair.
Precautions When Using Protein Treatments
Protein overload is excess protein in your strands. This reaction could cause minor or irreparable damages if not taken care of. You can experience various reactions including irritation, dryness, stickiness, and stiffness.
To prevent this from happening, moisturize your hair after a protein treatment. You can use a deep conditioning product or a leave-in conditioner to boost the moisture in your hair.
FAQs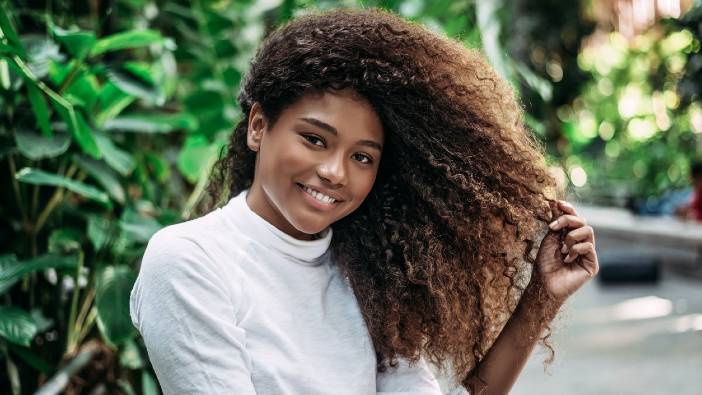 Does low porosity hair need protein treatment?
No, it doesn't. Low porosity hair is rich in keratin protein. Therefore it does not need protein treatments because it could lead to brittle and sticky hair strands.
However, high porosity hair and medium need protein treatments. High porosity hair needs it the most. Meanwhile, medium porosity needs a minimum amount and at long intervals.
How often should I use protein treatments?
Fortnightly or monthly. The interval between your protein treatment routines depends on what stage your hair is.
For people with damaged and keratin-deficient hair, once every two weeks would give you the nourishment and bounce you need.
Meanwhile, if you have fairly damaged or healthy hair, a once-a-month routine would maintain your hair's moisture-protein balance.
Will protein treatment damage your hair?
Yes, it can. Protein treatment can damage your hair if you are using it without control.
The treatment is intensifying and rich in amino acids. Consequently, you have to be cautious when you use protein treatments for hair.
In addition, your post-treatment must be suitable for your protein treatment routine. You need shampoos and conditioners that would cleanse your hair without stripping it of its nutrients.
You also need to moisturize your hair due to the treatments intense components.
Takeaway
Healthy hair takes more than wearing protective styles and staying moisturized. There are times your hair needs strengthening agents. Protein treatment for hair is the perfect solution to weak and limp hair.
It is used to strengthen and improve your hair's elasticity. Furthermore, the treatment is the answer for damaged hair.
However, you have to be careful when using the treatment due to its intensifying components that may damage your hair rather than fix it if overused.
Thanks for reading.
Africana Fashion will provide helpful hair care articles suitable for enhancing your healthy hair growth.