Your hair type is one influencing factor if you want to maintain healthy and silky hair. Whether you have type 1 hair, type 2 hair, type 3 hair, or type 4 hair, you have to know what it is.
Why is this important?
Knowing your hair type makes it easier to pick products designed for you. It also lets you know how complex or simple your hair is. Plus, it serves as a compass for hair treatment. Well, your hair type and hair porosity do.  
During the early days, curly and wavy hair used to be tagged under the same umbrella. However, brands are realizing that curly hair has different levels, categories, and subcategories. The first full wavy category is type 2 hair.
It's not straight or too curly. It has the right amount of waves to give the hair a tousle. People call it the "safe wave" because it is the type of wavy hair everyone wants to have. But what exactly makes type 2 hair what it is?
I would be delving into everything type 2 hair to answer your questions on characteristics, products to use, and how to care for type 2 hair.
What is Type 2 Hair?
Type 2 hair is naturally wavy hair. It is most common with fair-skinned and tanned races. It has a thicker and swirlier texture than type 1 hair. However, it is not as curly as type 3 hair.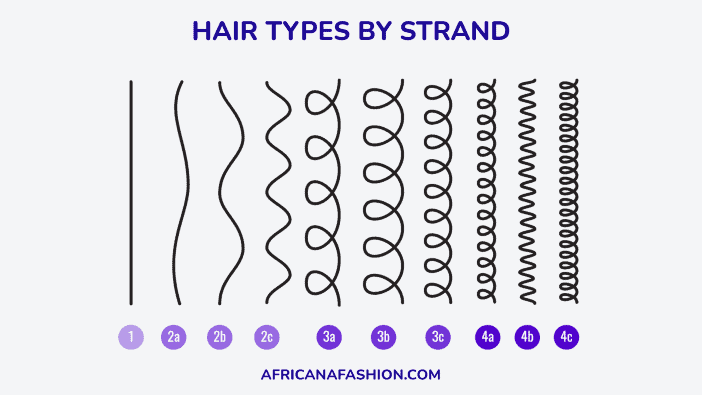 The hair has an 'S' shaped wave with some curls here and there but always falls flat at the roots. However, the closer to the root, the wavier it gets. Moreover, one thing to understand about type 2 hair is that it is wavy, not curly.
You might not think much about this, but type 2 hair is quite different from curly hair. In that, curly hair has defined ringlets. Meanwhile, wavy hair forms a large 'S' shape.
Also, the weather plays a large role in how wavy your hair gets. That is, the higher the humidity, the wavier your hair strands. And during the winter it becomes flat.
For type 2 hair, there are three subcategories for your hair. As type 2 is in-between straight and curly, it doesn't change from one to the next. It has three levels that change with fuller waves till it becomes curly.
These subcategories are 2A, 2B, and 2C.
Type 2A Hair
Type 2A hair is usually straight from the roots to around the ears then it falls wavy. It gives off a natural tousled look that gently falls into place.
2A hair type is not too straight or too curly. It has large 'S' shaped waves that are bouncy around your face and shoulders.
Characteristics of Type 2A Hair
These are the following characteristics of type 2A hair:
Large 'S' shaped waves
It is a flat and fine texture
It has lazy waves that start at the eye level
The waves are loose and free
It does not frizz easily
How to Care for Type 2A Hair
To care for your type 2A hair, you have to remember its texture becomes flat with humidity or oily products. When you want to treat or care for your 2A hair, always keep in mind to use oil-free hair products.
However, if you must use oils, use light oils like jojoba oil, argan oil, and coconut oil. They would protect your waves. And when you use them, use them sparingly.
The hair type also requires more hydration, but not as much as curly hair like type 4 hair. So stick to hydrating products for wavy hair. A product like Marc Anthony Strictly Curls Deep Hydrating Mask would do.
Although type 2A hair does not frizz easily, it still needs frizz control products and conditioners to keep your hair healthy.
Naturally, your shampoo option should be sulfate-free shampoo. However, the shampoo must be light because 2A hair is fine and thin. If you can use natural products only, it would be beneficial to your hair strands.
Use Briogeo Be Gentle, Be Kind Kale Apple Replenishing Superfood Shampoo and Conditioner to get the extra gentle feeling for your waves.
And when you want to style your hair, use light gels and mousse products that would lift your hair strands. The product needs to keep your hair feathered and wavy.
Sheamoisture Curl Mousse for Frizz Control is great for hydrating and keeping your hair in non-frizz condition.
Additionally, you have to protect your curls. Sea salt sprays are great formulas for keeping your curly hair and defining it.
Type 2B Hair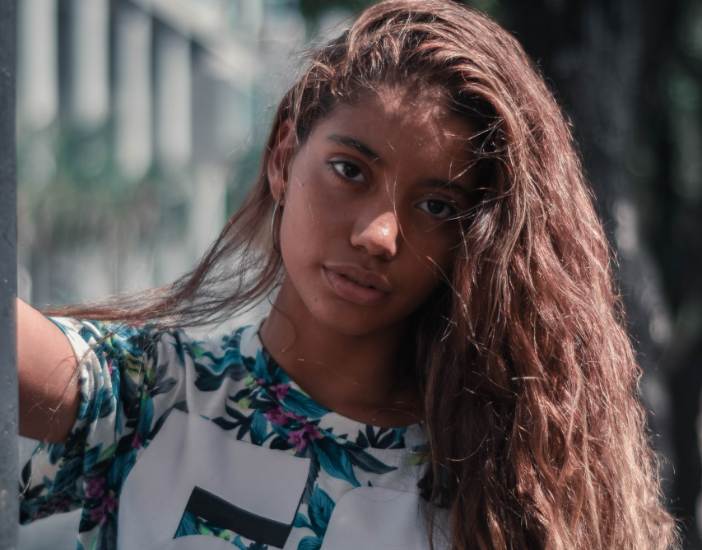 2B hair waves, unlike 2A, start at the midpoints and through the ends. The hair's 'S' shaped patterns are much more defined also. Therefore, much effort is put into straightening it.
Moreover, the curls are great at creating the beachy waves common during the summer. The waves of the hair are also more tousled and wildly flaring. Therefore, it can be prone to frizz.
Characteristics of 2B Hair
2B hair has the following characteristics:
More prone to frizz than the 2A hair type
Has a more defined 'S' shaped pattern that start at the midpoints
It has a medium thickness with a thin or full strands
It is harder to manage than 2A hair type
How to Care for Type 2B Hair
One thing you would want to keep in control is your frizz if you have 2B hair. Using shampoos and conditioners with moisture and protein to keep your hair strands strengthened and healthy is necessary.
You can use PURA D'OR Apple Cider Vinegar Thin2Thick Set to keep your hair waves from frizzing.
You can also deep condition the hair with a hair mask once a week to keep the moisture in and hydrate it to prevent it from frizzing. SheaMoisture Intensive Hydration Hair Masque will keep your hair from frizzing. Asides, it helps to replenish your hair strands.
You also have to think of your tousles. It's best to embrace your curls. Therefore using mousses and gels that help to enhance your curls is great. Use Curl Keeper Gel Ultimate Hold to keep your hair perfectly styled.
Additionally, when you use a blow dryer for hair, use a diffuser to protect your waves. Also, place the ends of your hair on the attachment and dry.
Furthermore, the use of oils and cremes should be reduced. If you are to use them, use lightweight cremes and oils. They wouldn't make your hair look greasy.
Type 2C Hair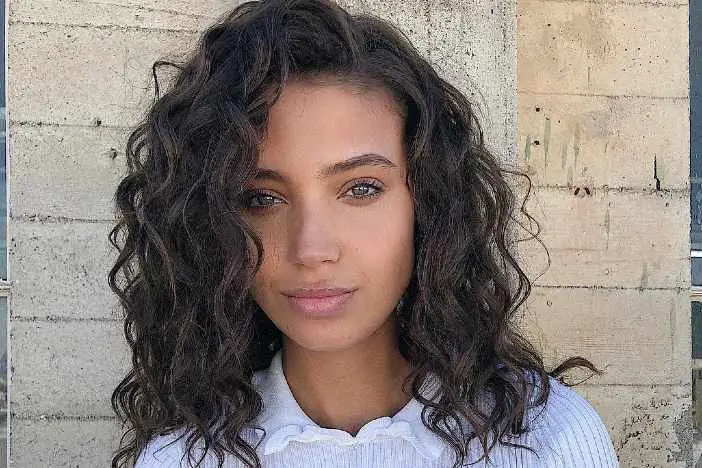 For 2C hair, the waves are still 'S' shaped. However, it can be loose and wild. Additionally, the hair strands are coarser with curls mixed with the waves. Furthermore, the defined 'S' shaped curls start at the crown to the ends of the hair.
The hair can be described as the gateway/borderline to curls because it has few curly strands. It is also prone to frizz due to the curls.
The hair is also influenced by humidity. When under high humidity, the waves tend to become more humid and loose. And during the winter seasons, it falls flat. If you live in the Caribbean or the coastlines where it is more humid, your curls will be prominent. However, it might be hard to maintain.
If you have 2C hair, rather than keep it tamed and straightened, enhance the curls and waves to bring out the beauty.
Characteristics of Type 2C Hair
2C hair has the following characteristics:
Coarse and dense
It is prone to frizz under damp weather
More defined 'S' shaped patterns that is borderline curly
The waves start from the crown to the ends
Loses definition under humid conditions
How to Care for Type 2C Hair
Starting with lightweight products is the best for your 2C hair. Hydrating shampoos and conditioners are what you should start with. Use clarifying shampoos, and keep your shampooing routine to two times a week.
You don't need products with too many features. However, focusing on shampoos and conditioners with hydrating features would keep your waves light. You can use Pure Nature Moroccan Argan Oil Shampoo and Conditioner Set for your hair.
Additionally, you need lightweight styling products like OGX Argan Oil of Morocco Hair-Texturizing Sea Salt Spray and Design Essentials Curl Enhancing Mousse. Seas salt sprays would also help to define your curls.
Frizz and hair dryness gets common with these hair types. Therefore use deep conditioners that would moisturize and hydrate your hair. Using a deep conditioner like SheaMoisture Hair Masque would keep your hair's moisture.
Frequently Asked Questions
How do I know I am a type 2 hair?
You can identify your type 2 hair by checking the characteristics of your hair with type 2 hair categories.
For instance, if you are a type 2A hair, you would mostly have large 'S' shaped waves with a fine and thin texture. Type 2B, on the other hand, is medium-thick with 'S' shaped waves starting from the midpoint of your hair.
Meanwhile, 2C hair waves are borderline curls with little ringlets of 'S' shaped waves and curls. Also, it is coarse to touch.
Once you tick the characteristics that match your hair, you would find your type 2 hair subcategory.
Is type 2 hair high porosity hair?
No, it isn't. Not all type 2 hair is high porosity hair.
High porosity hair is your hair being able to absorb moisture fairly easily, but it also loses the moisture easily. Both hair porosity and hair type are determined by genetics. However, high porosity hair can also be caused by hot tools and chemical treatments.
Moreover, type 2 hair is your hair texture and pattern. Therefore, you can have any hair porosity regardless of your hair type.
Does my hair density directly relate to my type 2 hair?
No, it doesn't.
Your hair density is the number of hair strands. Although 2A hair is usually fine and thin, it can sometimes be dense. Meanwhile, 2B is fine but not always thin; it can be medium-density. And 2C hair is coarse or fine and thin or dense.
Your hair density doesn't mean you can or can't have type 2 hair. If you have thin hair, you can lift your hair by using wave and curl-enhancing products. This would lift your waves instead of making them flat.
How often should I wash my type 2 hair?
2 to 3 times a week.
Type 2 hair can be washed depending on its texture. That is the thickness and density. If you have fine and thin hair, you can wash your hair 2 to 3 times a week to get the grime out of your hair.
On the other hand, if you have coarse/thick and dance hair, wash it 2 times a week.
Conclusion
Type 2 hair has subcategories which are 2A, 2B, and 2C. These categories vary in waves. As you move from one category to the other, the texture, wave pattern, and density also change.
You can get the best out of your hair type 2 hair by knowing what subcategory you fit into. Moreover, the hair is different because it's in-between straight and curly. It's also the best non-straight hair type that is easy to manage.
All you have to remember is what works for your hair, including your hair porosity. When you do, your type 2 hair will thrive naturally and healthily.
Thanks for reading.
Find more relevant hair care articles when you course through Africana Fashion.