Haircare products contain oils- essential and carrier oils that are necessary for hair growth and overall hair health. One of these oils is jojoba oil, carrier oil that is a common ingredient of hair oils, shampoos and conditioners, and hair serums.
Should you be using jojoba oil on your afro-textured hair? Yes, you should use it for your hair. Here's why. This carrier oil is a lightweight oil which makes it a perfect fit for afro hair. Also, it can be used on all hair types, whether fine or thick.
Jojoba oil is renowned for how its molecular structure mimics that of sebum, the scalp's natural oil. This feature synergizes with its characteristic lightweight and controls oil production which may burden hair strands.
Read on to see further reasons why jojoba oil should be the next thing on your hair care shopping list.
Is Organic Jojoba Oil Good for Hair Growth?
Sally-Kate Duboux says, "Jojoba oil not only moisturizes the hair but also dissolves the dirt and buildup on our scalps, helping to nourish the hair follicles further, promoting healthy growth".
There is no scientific backing to say jojoba oil increases hair growth. This is because, the hair growth rate is natural and as such, it can only be promoted. Organic or unrefined jojoba oil contains vitamins B & C which are essential to promote hair growth.
Also, it is rich in minerals like copper and zinc. These constituents are necessary for hair nourishment. Moreover, jojoba oil is a natural moisturizer. Therefore, when your hair is supplied with moisture, it finds itself in a good environment for growth.
On the sebum mimicry, when your scalp assumes it has sufficient oil, it no longer produces oil. As a result, your hair follicles do not become clogged with oil, dirt, or dead cells. This clears the pores and further enhances hair growth.
As a carrier oil, you can mix jojoba oil with lavender oil. Use the oil mix to massage your scalp and follicles. It fosters blood circulation which in turn stimulates hair growth.
Does Jojoba Oil Help Thinning Hair?
Hair loss is caused by a range of factors and one of which includes scalp infection, dry hair, and dull strands. Jojoba oil is a natural hydrator and sealant that locks in moisture and nourishes the hair. These benefits shield your strands from falling out.
The antifungal and anti-inflammatory properties of jojoba oil can help to treat hair loss as a result of alopecia. The oil is rather a wax than an oil. So, it sits over your strands and scalp and protects them from further infections that can lead to hair loss.
Regular scalp massage and cleansing with jojoba oil will stimulate blood flow to the hair follicles and foster hair regrowth. Consequently, the hair recovers from hair loss and gradually regains hair volume. The waxy substance coats the thin hair strands and adds volume and weight to them.
Research shows jojoba oil combined with other essential oils will foster overall hair growth, quality, and volume.
Is Jojoba Oil Good for My Scalp?
Jojoba wax is readily absorbed into the scalp and hydrates your hair from within. The essential vitamins present in jojoba oil serve as scalp conditioners. They strengthen the hair follicles on your scalp which will further lead to healthy, strong hair.
Jojoba oil's molecular structure mimics that of sebum, the scalp's natural oil. This stops your scalp from overproducing oil or producing less oil than is necessary. As a result, it helps to maintain the scalp's natural balance. In this case, your hair is less greasy and less prone to frizz.
Moreover, jojoba oil scalp massage helps to get rid of scalp dryness which can cause dandruff. You should know that some of the shampoos you use contain harsh chemicals that can alter the shape of your hair cuticles. When you massage your scalp with jojoba oil, it works to reduce the itchiness these chemicals can cause.
To get the best of jojoba oil, add a few drops into your shampoo before you wash your hair. In addition, massage your scalp with jojoba oil and leave it in overnight.
Is Jojoba Oil Good for Hair Ends?
The best protection you can give to your split ends is by applying jojoba oil. It prevents breakage and enhances strands thickness. Jojoba oil is rich in essential fatty acids. When you combine it with sweet almond oil, it helps to deep condition your hair and enhances healthy strands.
The sebum your scalp produces is essentially for hair hydration. But if the scalp produces less than is meet for your hair, it can lead to brittle and damaged ends. However, you can salvage this by incorporating jojoba oil into your hair care regimen.
Split ends are a consequence of consistent heat styling without a heat protectant. Heat styling breaks open your hair's cuticles. Jojoba wax rather coats your strands and helps to avoid this damage.
To strengthen your strands, add few drops of jojoba oil to your conditioner or use it as a hair mask after shampooing. Since the oil protects your hair strands from breakage, you can be sure that it will foster and maintain steady hair growth.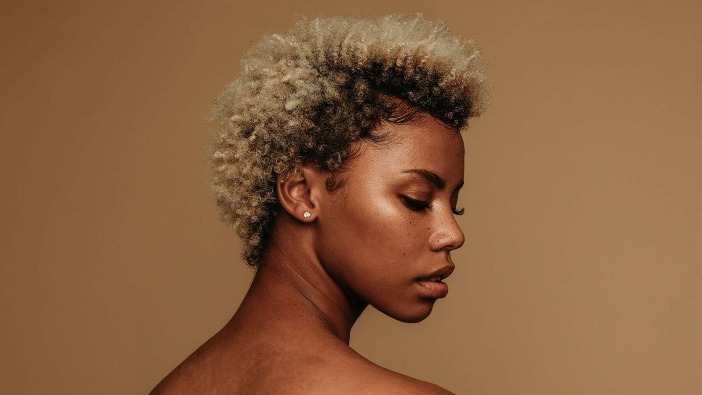 Is Jojoba Oil Good for Color Treated Hair?
Jojoba oil allows people with colored hair to enjoy long-lasting color. Hair dyes penetrate the outer cuticle of your hair strands and expose them to damage. This carrier oil is laced with antioxidants that defend your hair from these environmental damages.
Moreover, these environmental factors can cause your hair color to fade quicker than normal. If you love to swim, protect your hair with jojoba oil mist before you get into the pool.
This oil merged with coconut oil will shield your colored hair from the hair breakage damage that colored hair sometimes comes with. Furthermore, it replenishes hair volume over time. Before styling your colored hair, rub a few drops of jojoba oil.
SEE: Everything About The Benefits of Coconut Oil on Hair
How to Use Jojoba Oil for Hair Treatment
Dandruff
A dry and itchy scalp can be a result of fungi invasion on your scalp. The fungi are what cause dandruff. Jojoba oil has antifungal properties that help to treat dandruff and moisturize your scalp against itchiness and flaking. Use this oil mix before washing your hair.
Materials: jojoba oil, tea tree oil, rosemary oil, lavender, and a dark glass bottle.
How to:
Mix all the oils in the dark glass bottle
Cover it and swirl the bottle to mix the contents
Massage a few drops of the oil into your scalp and leave it in for up to 3 minutes
Rinse with warm water before you shampoo and condition
Colored hair
Use jojoba oil to condition your colored hair and as a protection from UV rays. You'll find this jojoba oil leave-in conditioner recipe handy during summer.
Materials: tea tree oil, bergamot oil, lime oil, argan oil, jojoba oil.
How to:
Pour 1 tablespoon of jojoba and argan oil into a glass bottle
Thereafter, add about 2 drops each of bergamot and lime essential oil
Follow up with 4-5 drops of tea tree oil
Mix all the oils by swirling the bottle
Apply a few drops to your palm using a dropper
Then, rub both palms so that the oil is on both and apply the oil to the length of your hair
You can go ahead to style afterward
Deep conditioning and detangling
Jojoba oil serves as a conditioner and softens the strands to aid detangling. You can use the oil alone while your hair is still damp or add few drops to your conditioner. This way, you'll be protecting your hair from breakage and split ends. Also, here's a pre-poo jojoba oil smoothie recipe to help you.
Materials: 2-3 tsp jojoba oil, 1 big overripe banana, 3 drops of bergamot and grapefruit essential oils, bowl, and fork for mixing.
How to:
Peel and mash the overripe banana in the bowl
Then, add all the oils and mix well
Apply the cream on your hair strands avoiding your scalp
Allow it to seep into your hair for about 20-30 minutes
When the time is up, rinse it off with clean, cool, or warm water
Afterward, you can shampoo and condition as you would
SEE: Best Conditioner Products To Boost Your Hair Growth
Hair mask
Mix jojoba oil with other carrier oils like castor oil to make a hair growth mask for healthy and soft strands. Both oils contain essential fatty acids that coat your strands and strengthen them.
Materials: 1-2 tablespoons of jojoba oil, 3 tablespoons of castor oil, 2 drops of rosemary oil, and a glass bottle.
How to:
Mix all oils in a bowl and swirl
Apply a few drops to your palms and work it into your scalp and the length of your hair
Massage it well and wrap your hair with a swim cap
Leave it in overnight to get the best of jojoba oil
In the morning, wash and condition appropriately
SEE: Top-Rated Hair Serum You Should Be Using to Boost Hair Growth
Frequently Asked Questions
What should I look out for when buying jojoba oil for my hair?
When you want to buy jojoba oil for your haircare, look for organic, unrefined, cold-pressed jojoba oil. This way, you can be sure that all beneficial properties remain intact. Also, it should be golden yellow and packed in a dark glass bottle.
Avoid buying clear-looking oils because they are most likely refined and will not contain the essential vitamins and minerals.
Should I apply jojoba oil to wet or dry hair?
Apply to damp hair. To get the best of your oil, apply it to damp hair after shampooing. The damp state of your scalp and hair helps the oil to absorb quickly and hydrate your strands properly.
However, you can apply jojoba oil to dry hair after heat styling or as a moisturizer to protect against dryness and split ends.
How often should I use jojoba oil on my hair?
You can use jojoba oil on your hair every morning before you style. Above all, you should use it as your hair and scalp demand.
For instance, when your scalp feels itchy and flaky, you should treat it to jojoba oil massage.
When you do, use it sparingly and do not drench your hair strands with oil. Also, incorporate this carrier oil into your hair washing routine.
Can I leave jojoba oil on my hair overnight?
Yes, you can. To get the best of jojoba oil, use it as a leave-in conditioner and allow it to stay overnight. By the morning, you can shampoo and condition appropriately.  
SEE: How to Improve Your Hair's Health With Castor Oil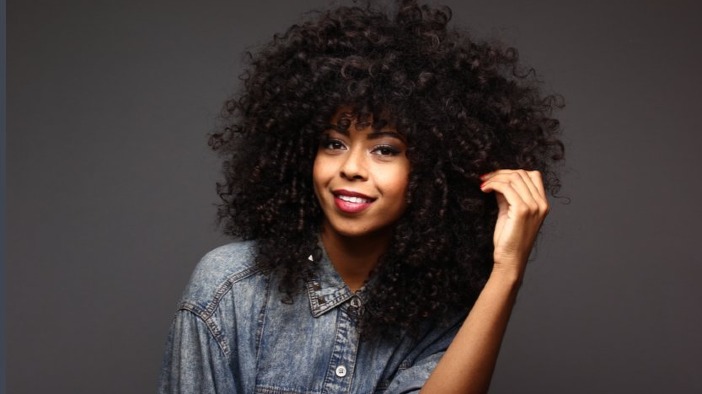 Bottomline
Is jojoba oil good for your hair? Why has it become a common ingredient in hair care products for afro-textured hair? These questions are on the minds of people who care so much about what goes on their hair and what doesn't.
Jojoba oil is a lightweight oil that coats your hair strands with its waxy ester and protects them from damage. Also, its sebum mimicry is the major tool with which it balances your scalp's natural oils and nourishes it.
Additionally, it is used to treat hair conditions like frizz, dandruff, and itchy scalp. Match jojoba oil with essential hair growth oils like lemongrass, lavender, and almond oils. These benefits are the reasons why you should include jojoba oil in your next hair care shopping list.
Thanks for reading.
Africana Fashion provides you with relevant beauty articles that inform you on products that are beneficial for your hair.