It could be quite discomforting when people stare at you awkwardly at the bus station, airport terminal, or subway. Even more discomforting when it has to do with your makeup. This is why a prior understanding of the dos and don'ts of bronzer could save the day.
We all have made some makeup errors. In fact, the bronzer is a face makeup known to be largely applied in the wrong way. And the most common misuses are overapplication and the use of wrong textures, colors, or finishes. As a result, we do not have the desired sun-kissed glow and radiance.
So, I looked here and there and compiled bronzer dos and don'ts that makeup artists say will help every beginner bronze their face perfectly.
Let's get started.
Dos of Bronzer Application
Pick a natural color that is no more than two shades darker than your natural skin tone
Choose natural undertones
Apply in this order: foundation, concealer, powder, bronzer, and blush
Use a soft, tapered brush for application. Remember to blend it in well
Rather than going for a bronzer with shimmers, go for a matte finish
Contour under your cheekbones and make sure your hairline and neck blend in
Pick the right blush and highlighter
Don'ts of Bronzer Application
Do not apply bronzer all over your face. Bronzers are for contouring
Do not apply so much that your face looks unnatural. After applying foundation and concealer, bronzers help to restore color to your face.
Do not use shimmery bronzers
Because your face should still look natural, do not leave harsh bronzer lines on your forehead or cheeks. Make sure you blend it in well.
How to Use Bronzer
Bronzer is a sculptor. Essentially, they give your face a sun-kissed glow and enhanced tan. The effective use and right result lie in what texture you use and how well you apply it to the appropriate areas.
Most importantly, when you go bronzer shopping; do not be all about brands (though some have reputations), rather focus on what you want to achieve on your particular skin type.
1. What Formula Should You Use?
Bronzers come in different formulas, textures, and finishes. Also, we do not all have the same skin type. That is to say, you should first identify your skin type. This will tell you what texture or formula you should go for.
In addition, you should have a picture of the finish you expect to get after application. This way, you know what you are buying from the makeup aisle and how to perfectly bronze your face.
Powder-based bronzers work well for all skin types but perfectly suit oily and normal skins because they don't slip. Cream or gel-based bronzers, on the other hand, are best for dry and normal skins because they do not form patches or flakes.
Lastly, the liquid bronzers that best suit people with dry skin. Also, if you want a dewy, silky finish, this is your bet.
While a brush will perfectly apply powder bronzers, you need to use a finger, sponge, or a liquid foundation brush to apply cream, gel, and liquid bronzers.
Shirley Pinkson advises, "Cream bronzer is great when you are a newbie because you can tap it away if you put on too much".
2. Where to Apply Bronzer
Makeup artists advise that you apply bronzers to the areas that are naturally exposed to sunshine. For instance, the temples, cheeks, chin, and nose get more sunlight than other areas.
Also, you can apply bronzer to your neck. Although it does not get much sunlight, it helps to avoid contrasts between the shades of a bronzed face and a plain neck.
See Also: 11 Makeup Tips for Dark Skin Tones to up Your Game
3. How to Apply Bronzer
Sam Fine, a celebrity makeup artist says, "Don't be afraid to try a bronzer because it adds a natural glow to skin". He also adds that, for maximum coverage, you should use a full brush powder to apply your bronzer.
So, after applying your foundation, concealer, and setting powder; follow these steps to perfectly bronze your face. However, these steps are majorly for the application of powder bronzer because they are the most versatile.
But, if you'd prefer cream, gel, or liquid, you just have to use the right applicators (sponge or liquid foundation brush) and follow the other steps.
First, swipe the brush across your hairline and take it down your cheekbone
Then, apply some bronzer on that cheek
Apply some on your chin and take it up the other cheek
Afterward, go back and blend the temples to avoid too much pigment
Blend your cheeks and chin too
You may use the excess left on the brush for your neck
After thorough blending, check to see how it looks in natural and direct lighting. Also, check for dark edges
Most importantly, you should build color gradually and blend by diffusing the pigment to achieve a seamless finish
Pro tips: If you prefer a bronzer with shimmer, make sure you check it in natural lighting. Also, know that shimmer makes oily skin look shinier.
In addition, when it comes to bronzer dos and don'ts, you shouldn't wear too much bronzer. So, blend out excesses with a clean powder brush and blend dark edges with a damp makeup sponge.
Here is a simple video of how to use a bronzer.
Learn More: Best Makeup Kit in All Sizes You Could Possibly Want
4. The Comparisons
It is quite natural that we mistake bronzers for other face cosmetics like highlighter, eyeshadow, blush, and even contour. They actually have some similarities and; sometimes, one is misused for another but there are differences.
On the discourse of bronzer dos and don'ts, this section will be highlighting the differences between bronzer and these cosmetics so; you do not have to make the mistake anymore or subsequently.
Bronzer vs Contour
"Contouring is about shaping and defining the structure of the face, while bronzing is about warming up the skin where the sun would naturally hit," explains Mario Dedivanovik.
Even though these two look very much alike, they are different from each other. These two are often interchanged; a bronzer product for contouring and a contour product to bronze.
Bronzers are all about restoring color and warmth to the face after the application of foundation and concealer. Also, bronzers enhance a tan and make you look as though you have given your skin up to soak in the sunlight.
On the other hand, when you properly apply a contour product, it creates shadows. These shadows make your face look slimmer with well-pronounced cheekbones and nose, a carved out jawline, and fuller lips.
There are also differences in the areas of application. Bronzers are applied on the temples, cheeks, chin, and neck. Contours are applied on the temples, the hollow of the cheekbones, both sides of the nose, and under the lower lip.
Experts further highlight the differences in their tones and colors. While bronzers tend to be shimmery, glowy, and warm; contours are natural shadows that give your face a matte finish.
In addition to bronzer dos and don'ts with contour, if you contour with a bronzer, you'll rather get an orangey look instead of the expected definition. And, if you bronze with a contour product, it'll leave you looking unnatural and grayish without warmth.
Bronzer vs Blush
One major reason why these two should not be misplaced is, blush comes after the application of bronzer. After bronzer shades the face and adds warmth, blush flushes the face with color just a little above the bronzer.
As strange as it may sound, Bob Scott, a celebrity makeup artist says, "bronzer is blush, but blush is not bronzer". Blush is applied directly to the cheeks and cheekbones. Bronzer, on the other hand, is applied to the cheekbones, jawline, temples, and neck.
Another difference is, blush is at its peak in winter when the skin usually needs some color while bronzer is at its best in summer. Although you can wear both at any time of the year, these periods are just their peak wearing time.
Scott further adds that, while bronzer is typically gold or brown in color while blush comes in variations of pink.
Read Also: Best BB Cream
Bronzer vs Highlighter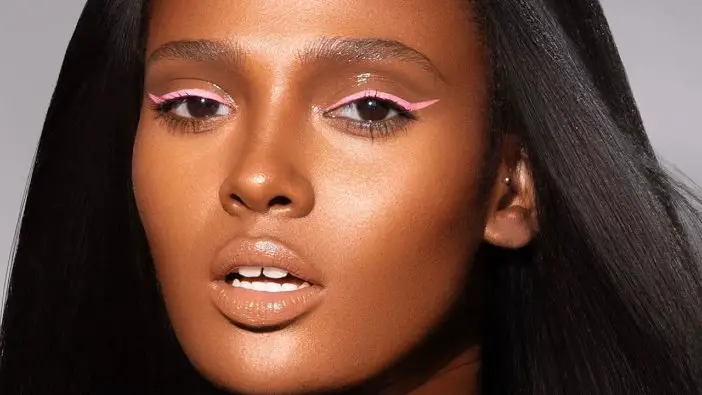 Bronzer for highlighter, vice versa is another common misplacement of these makeup products. Highlighter glows up the dark areas and corners of the face. In contrast, bronzer is a pigmented product that adds depth and warmth to the face.
Highlighter comes right after blush and before using setting powder. It is applied on the temples, center of the nose, Cupid's bow, and the inward eye. Bronzer, on the other hand, is applied on the temples, hollow of the cheekbones, nose, and jawline
Also, highlighter has a way of drawing your eyes to the center of your face when applied to the inner eye and under the eyes. And, bronzers sculpt your face and results in prominent cheekbones and a well-defined nose.
In addition, makeup experts emphasize the different shades. This is another strong difference between the two. While your bronzer should be two shades darker than your foundation shade, highlighter should be two shades lighter.
Bronzer vs Eyeshadow
Makeup artists call switching bronzer for eyeshadow and vice versa, the "lazy-girl makeup hack". As a beginner, when you eventually get it right with face makeup and its application, you can also make the switch.
The difference is their names and original purpose. Eyeshadows are cosmetics that accentuate the eyes while bronzers sculpt the entire face when applied to the appropriate areas.
When and if interchanged, it doesn't make much of misplacement because it has become a largely known switch. Moreover, bronzers serve well as neutral eyeshadow. However, you should use the same color and shade you used on your cheeks for your eyelids too.
FAQs on Bronzer Dos and Don'ts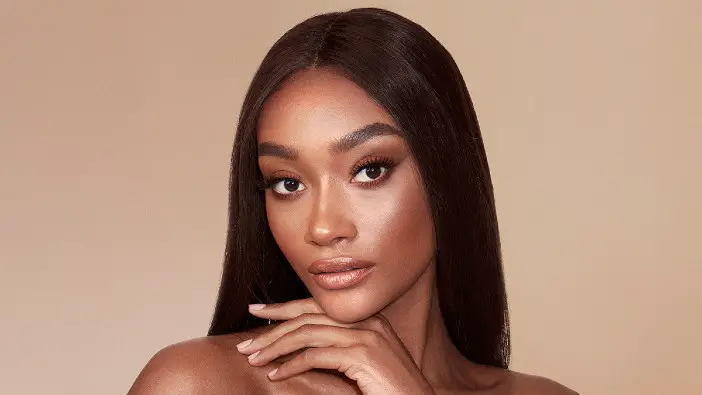 Do I have to use bronzer for my face makeup?
If you want a warm yet glowy look after applying foundation and concealer, then, you should use bronzer on your face. Moreover, bronzers are great for those evening outings that need pronounced facial features.
Can I wear bronzer and highlighter together?
Yes, you can. And, you actually should. Bronzer is usually applied after foundation and concealer, just before blush; then, highlighter. Highlighter complements the sun-kissed effect of bronzer by drawing your eyes to the center of your face.
Moreover, after bronzer defines the face with warmth, highlighter is necessary to light up the dark areas and corners of your face.
Can I wear bronzer and contour at the same time?
Yes, you can. These two are quite different from each other. The difference lies in their purpose and areas of application. The former gives your face a sun-kissed look and the latter gives a slimmer face with pronounced cheeks.
Can I use bronzer as eyeshadow?
Yes, you can. In makeup, it is commonly said and highly valued that less is more. Makeup artists affirm that you can use a matte bronzer as an eyeshadow. Also, it gives the eyelids a feeling of warmth just like it does to the entire face.
You just have to make sure you blend it in well in an outward motion with a fluffy brush. And, if you're a total lover of neutral shadows, you can as well save some money.
Conclusion
Face makeup, in general, lifts the face and draws attention. So, if you will apply any, you will agree with me that you have to get it right. As a makeup beginner, you can start well with minimal errors if you take into account the dos and don'ts of bronzer.
When it comes to incorporating bronzers into your makeup regimen, you should take into account your skin type, the finish you want, and the texture of every other makeup you'll be wearing.
I believe these bronzer dos and don'ts guidelines from experts will help you get by with how you use bronzers and achieve your expected results.
Thanks for reading.
Check Africana Africana Fashion provides relevant beauty and skincare articles to help boost your lifestyle and healthy living.