Raise your hand if you have no idea you could wear jeans and flip-flops together. Honestly, I get it. Flip-flops are simply too casual, and jeans are also casual apparel. So wearing this two together would give you an extremely informal look.
However, you can wear jeans and flip-flops for special occasions. Continue reading this article to learn more about wearing jeans with flip-flops.
What are flip-flops?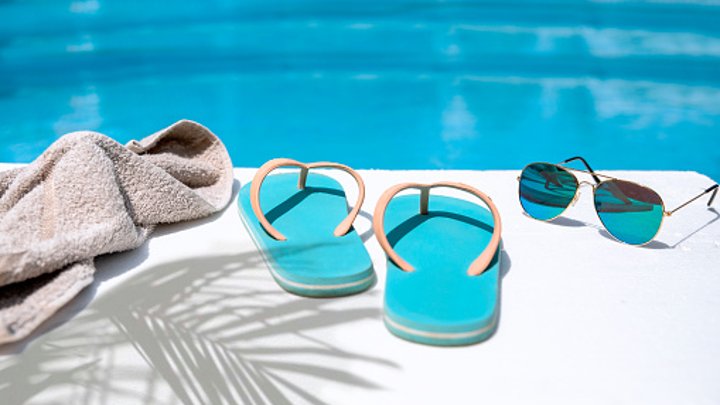 Flip-flops are a style of lightweight sandals often used as a casual form of footwear.
They either consist of a solid foundation with a strap across all the toes or a flat sole held freely on foot by a Y-shaped strap known as a toe thong that crosses between the first and second toes and around both sides of the foot.
Can you wear flip-flops with jeans?
Yes, you can.
Given that they are both worn casually, jeans and flip-flops work great together.
When is the best time to wear flip-flops with jeans?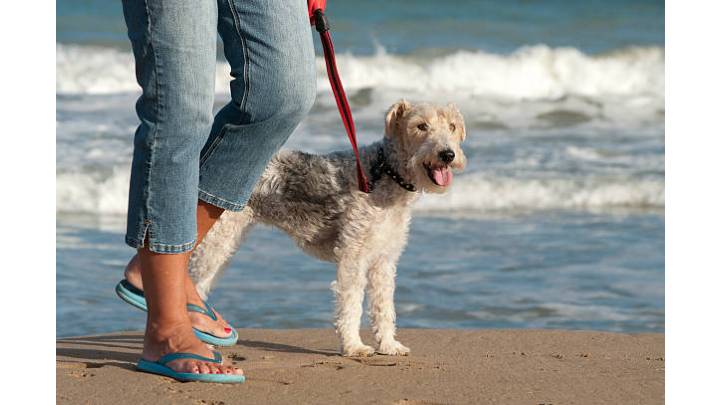 During the summer.
Instead of wearing shorts with your flip-flops, you can wear them with long jeans when it's a crazy hot degree out there.
Where can you not wear flip-flops with jeans?
Office environment.
Even though there is no law prohibiting jeans and flip-flops in the workplace, they do not create the most professional appearance, as many offices have dress codes.
They're easy to put into a bag, making them ideal for wearing to and from work, but when you're at work, it is best to stick to more acceptable shoes.
Additionally, you cannot also wear jeans and flip-flops to upscale restaurants, red carpet events, formal functions, funerals, corporate events, first dates, or blind dates unless mentioned explicitly by the person inviting you to the event.
Doing this will make you come off as someone who isn't serious and can't read a room.
Where can you wear jeans with flip-flops?
Anywhere that requires you go casually.
As mentioned, the summer is the perfect season to wear jeans and flip-flops. You can also wear them on warmer spring days.
Places like the beach, your house, a corner store or supermarket, or a local time at the spa or beauty salon are perfect places to dress down with jeans and flip-flops.
Is it okay for men to wear flip-flops with jeans?
Yes, it is okay.
However, it is always ideal to match this with a long-sleeved shirt and pants. This will give your appearance a fashionable and carefree vibe.
Is it okay to wear slides with jeans?
Yes, it is.
Wearing slides with jeans is one of the simplest ways to style the footwear. Slides go well with casual, cropped, or tapered jeans.
Additionally, you may pair them with different denim washes, such as stonewash, indigo, or even black denim.
What else can you wear with jeans?
Any footwear.
You can wear heels, pumps, sling sandals, Chelsea boots, flats, ankle boots, sneakers, and more with jeans. You can wear these shoes with jeans for a different kind of occasion.
What else can you wear with flip-flops?
Your best bet, if you want to wear something else with your flip-flops, would be a pair of casual shorts, a pair of denim capris, a floral gown, or a short skirt like a denim mini.
FAQs
Can you wear open-toed shoes with jeans?
Yes, you can.
To make your pedicure stand out, wide-leg jeans are ideal for wearing with peep-toe sandals or mules.
What kind of sandals looks good with jeans?
Wedge heeled sandals look best with jeans.
The weight of the wedge heels makes a wonderfully balanced pair of shoes that stand out when worn with casual denim, wedge-heeled sandals go particularly well with jeans.
What color of jeans goes with everything?
The most functional pair of jeans you will ever own is the classic dark blue jeans.
Put on a sports jacket, a button-down shirt, and a pair of brown dress shoes to dress it up, or go entirely casual with a t-shirt and sneakers. There are many ways to style dark blue jeans to fit various circumstances.
Conclusion
Flip-flops with jeans offer an incredibly relaxed appearance that exudes a carefree, cozy vibe.
Although many people always wear jeans and flip-flops, they are not appropriate for all settings or occasions.
Flip-flops and jeans would therefore not be appropriate in a relaxed and strictly formal setting aside from parks, the beach, and possibly the grocery store.
Thanks for reading.
If you enjoyed reading this article, check out Africana Fashion for more.