Although many people wear Vans at the gym, it would be hard for you to see them engage in an intensive workout program. As a result, you must be wondering if it is okay to wear Vans to the gym.
Vans is a popular skateboarding footwear brand. It is well-known for pioneering action sports footwear for both men and women. However, they are not as common on a runner or basketballer like Air Jordan or Puma.
As a result, you must understand whether they are proper as gym wear and would they serve as good workout shoes. Try not to skip this article if you want to learn more about it.
What are Vans known for?
Vans is an American company based in Anaheim, California, known as a manufacturer of skateboarding shoes and apparel owned by VF corporation.
Can you wear Vans at the gym?
Yes, you can.
However, they are not suitable for high-intensity workouts. While Vans are suitable for some weightlifting exercises, they are not the best for any workout that demands dynamic mobility.
So, if you intend to sprint, jump, or skip rope during your workout, it's advisable to avoid wearing Vans.
Why do people wear Vans at the gym?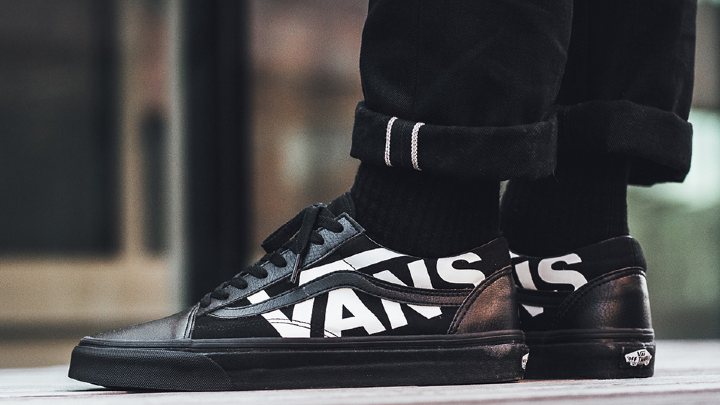 Vans can be worn for a mild workout routine, even if they aren't the first option for a gym session. Here are some reasons why people wear Vans to the gym.
1. Lateral seam and toe box
Vans were made with skateboarding in mind. As a result, the company manufactures its shoes with lateral seams and a significant toe box.
This assists in holding up your foot and keeps the shoes from disintegrating. Which is why they are popular among young people.
The shoes are made durable and have excellent later shear and support. Therefore, you can wear your Vans on rubber, concrete, or asphalt surfaces.
Even though they aren't the best for the gym, for these two reasons, many people prefer to wear Vans to the gym.
2. No slip soles
Vans shoes are well-known for having a zero-slip sole, which is why it appeals to a younger generation.
Anyone who exercises with them will benefit from the sole's design because acceleration/deceleration training demand zero slip.
Consequently, a more vigorous training routine is possible due to the enhanced friction the shoe sole can pull.
3. Arches
Since the 1960s, Vans have had "zero drops." Zero drops – for those unfamiliar with it – refers to a shoe's sole that does not slant downward from the heel to the toe.
This is advantageous since the arch needs to work harder as its support decreases. This way, you get to exercise your arch, which is a great body improvement.
Are Vans good for lifting?
Yes, they are.
Vans sneakers are excellent choices for athletes who do not want to spend a lot of money on lifting shoes and for novices who are just starting with heavy weightlifting.
They're flat, stable, and long-lasting; however, as you develop and become more involved in weightlifting, you'll need to buy a pair of expert weightlifting shoes.
Are Vans good for deadlifting?
Yes, they are.
Vans do make good deadlift footwear. They are a suitable and ideal shoe for heavy deadlifts since their sole does not compress under heavy weight and they have zero drops.
Furthermore, the rubber waffle outsole of these shoes might help lifters increase their grip on the ground, which is essential for sumo deadlifts.
Wearing Vans for a deadlift helps you to grip the ground and increase ankle stability as a result. Additionally, it can help to figure out the knee and hip degrees of flexion that feel the most natural for your anatomy and make the best use of our deadlift prime movers.
What type of Vans is suitable for the gym?
The Vans Sk8-Hi
This is a fantastic shoe for general exercises and recreational lifting. The Sk8-Hi's sturdy upper is paired with a sole constructed of Vans' recognizable rubber waffle pattern. These shoes are great for general exercise and will provide you with lots of stability.
Vans Authentic
When it comes to lifting, the Vans Authentic is a tried-and-true vintage Vans model. This design has every characteristic of a Vans model that you would expect from the construction.
The vulcanized rubber sole and waffle tread of the Vans Authentic provide stability under various weights and traction on the ground.
FAQs
Can you use Vans on a treadmill?
Yes, you can. This is due to the firm sole grip of Vans, which will help you keep your balance when using the treadmill.
Why do people wear Vans or Converse to the gym?
It's mostly because these sneakers are incredibly cozy and simple to wear.
Vans and Converse shoes don't require wear testing, and they don't need to be loosened up. As soon as you get them, you can begin exercising and walking with them.
Are Vans good for CrossFit?
No, they are not.
Vans are not the best footwear for exercises like CrossFit. In CrossFit workouts, their upper constructions can be less durable, and their thick rubber soles don't offer a lot of responsiveness.
Is it bad to run with Vans?
No, it is not.
However, it is best not to run on Vans. Vans will struggle when running for two main reasons.
Vans' soles are hefty and offer no level of response. Additionally, the less maneuverable thicker soles will affect how your foot strikes the ground when running.
Conclusion 
Vans have become a go-to sneaker for many people who enjoy going to the gym, but it is best not to participate in dynamic workout regimens with them.
To some extent, the fact that the shoes feature a firm sole grip that is zero-slip and an insole suitable for arch support make them perfect for lateral acceleration and flexibility training.
As a result, you can wear them to the gym, use them on the treadmill, and deadlift with them. However, they cannot be utilized for sprinting, jumping, or skipping.
Thanks for reading.
If you enjoyed reading this article, check out Africana Fashion for more.