Let me be really honest with you: Air Jordans do not run either big or small, but rather, true to size.
A large percentage of Nike sneakers, just like the Adidas shoes, run true to size. This means they are always a great fit. As a result, you would not need to size up or down.
Continue reading this article to know more about Air Jordan shoe sizes.
What is the most common Air Jordans size?
The most common Air Jordan size is between sizes 8-12. These shoe sizes are where many people fall into.
Is Air Jordan 1 fit true to size?
Yes, it is.
All Air Jordan models, including the Air Jordan 1, Air Jordan 11, and Air Jordan 5, are true to size. In other words, the size range for the majority of Nike Air Jordan shoes is the same.
Which Air Jordan run big?
Sizes for Air Jordans are accurate and do not run big.
Therefore, you can buy the same size Air Jordan that you typically wear in sneakers. Whether you purchase an Air Jordan 1, Air Jordan II, or Air Jordan 11, the shoe sizes for each pair will be the same.
Do women's Air Jordans run big or small?
The women's AJ1 fits true to size.
Therefore, men looking to buy sneakers only available in women's sizes are recommended to go one and a half-size up.
On the other hand, women who want to buy sneakers that are only available in men's sizes are recommended to go one and a half sizes down.
What size should you wear in women's Air Jordan?
Generally, your women's Air Jordan size should be 1.5 sizes smaller than men's Jordan footwear.
What to do if Air Jordans are too small?
If you have little Jordans and cannot return them, you can try stretching them.
If your shoes are too tight, wear them around the house in your free time.
Adjustable shoe trees are another workable alternative for stretching out your shoes.
You may also use a blow dryer to stretch your Air Jordan and wear a thick sock with it after blow-drying them.
Another way to stretch your Jordan is the frozen water in a Ziploc bag method. Place the frozen Ziploc into your shoes to expand them.
Do Air Jordans fall apart if you don't wear them?
Yes, they do.
Remember that your shoes are not made to be worn forever. So, whether you use them or not, they will eventually fall apart.
FAQs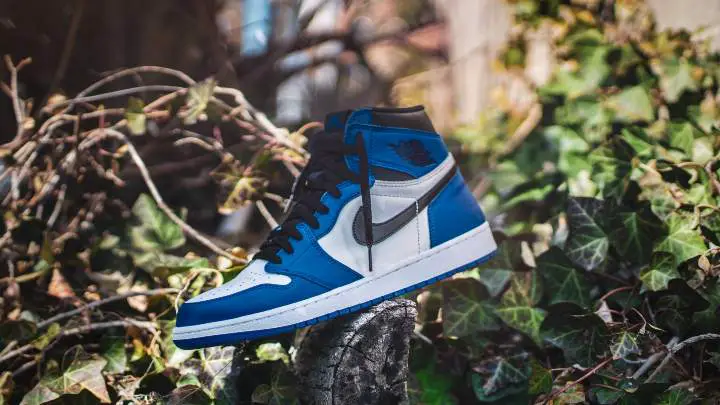 Should you tie the laces on Air Jordan?
Yes, you should if you want.
You can keep the tongue a little more flexible by leaving the two upper eyelets unlaced so that your pants can sit comfortably behind it. Or you can also choose to leave the laces hanging from either side of the tongue and forego tying them.
Can you wear Air Jordans with shorts?
Yes, you can.
However, avoiding shorts that are either long or too slim is the secret to wearing Air Jordan with them. That's because if your shorts are excessively long, your legs will look short.
Therefore, you should consider wearing shorts that end just above the knee to give the impression that you are taller.
Can you wear Air Jordan when it rains?
Yes, you can. If your Air Jordan is made of leather, it can withstand the rain.
Is it okay for men to wear women's Air Jordans?
Yes, it is okay.
There are many styles and variations available for women's sneakers. The Satin Air Jordan 1 High and the A Ma Maniere Air Jordan 3 are two excellent examples.
These sneakers are only available in women's sizes, but due to their unique styles, many males also wear them.
Should you tuck your jeans into your Air Jordan?
Yes, you should.
The purpose of an Air Jordan is to be flaunted. Therefore, you should leave your shoes to show when you wear them.
To achieve this, slip your jeans into your shoe at the ankles and lift the tongue of the shoe. Additionally, wear clothing that matches the color of your Air Jordan.
Conclusion
Since they fit true to size, obtaining a set of Air Jordan is incredibly simple. This means you don't have to be concerned about sizing up or down, as you may get these sneakers in your true size, which is the perfect fit.
Therefore, if size has been a significant reason why you haven't bought a pair of Jordan, this article has surely assisted you in eliminating that doubt.
Thanks for reading.
If you enjoyed reading this article, check out Africana Fashion for more.