I think everyone knows how awesome and sleek the Nike Air Max shoes are, but do you know what they are good for?
The Nike Air Max is a one-of-a-kind design created by the footwear company that uses on-air technology to boost the shoe for the wearer. The shoes have visible air space soles, which show liquid air trapped within the sole.
This innovation is what allows the shoe to be so comfortable and light. But the real point of contention here is what these shoes are good for. Is it for jumping, running, hiking, basketball, or just for fun?
Continue reading to find out what the Nike Air Max is good for and much more.
What is Nike Air Max good for?
The Nike Air Max shoes are mainly good for running.
It is one of Nike's most well-liked shoe collections since the Air Max 1's 1987 debut. These sneakers have evolved into timeless classics that go beyond the running shoes they were initially created.
Are Nike Air Max good for everyday use?
Yes, it is.
Alongside Nike Air Force 1, Nike Huarache, and Nike Blazer, the Air Max is Nike's top pick for casual clothing and everyday use.
Because all Nike shoes are casual, comfortable, and strong enough for daily use, you can choose any Nike shoe type that best suits your personality and clothing.
Are Nike Air Max good for exercise?
Yes, they are. Air Max training shoes provide all-round support for completing the most demanding agility drills at the gym.
Is Nike Air good for walking?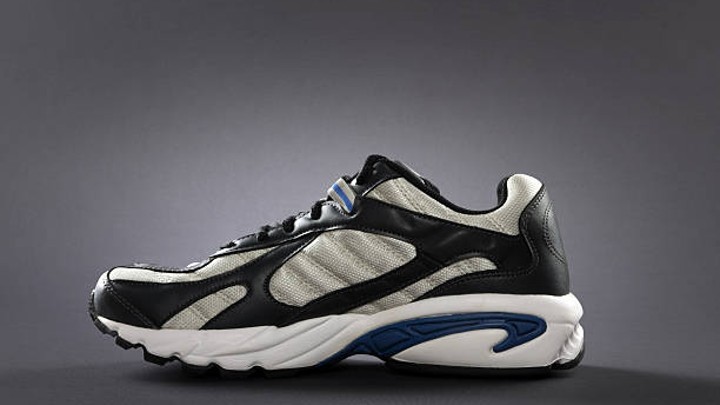 Yes, it is.
Despite being made for running, these shoes have the perfect mix of cushioning and responsiveness, giving you a real spring in your step as you walk.
How long do Air Max shoes last?
Nike shoes generally last less than 10 years, but Air Max typically lasts much shorter.
This is due to the possibility that the Air units in these sneakers could pop or degrade over time or wear off.
Does the Air in Nike shoes do anything?
Yes, it does.
The numerous Air units provide the best all-day cushioning. Additionally, it enhances athletes' performance across various sports by offering lighter clothing that consumes less energy.
Is Nike Air good for hiking?
Yes, it is.
You can get the Nike Air Zoom Terra Kiger 7 Trail Running Shoes when going for a hike.
It has an extremely lightweight upper, a wide toe box, a low drop height (4.5 millimeters), and updated traction lugs. If you can deal with the lack of support, it's excellent for fast hiking despite being minimalistic in terms of hiking shoes.
Can Nike Air be used to play basketball?
Yes, it can.
The Nike Air Zoom low-top basketball shoes are designed for players who close and create space on the court with their skills. Additionally, it helps improve stability and control, because it is lightweight.
Can Nike Air be used for tennis?
Yes, it can.
Zoom Air technology in Nike tennis shoes offers responsive cushioning to maintain support throughout a lengthy match.
A full-length Zoom Air unit, for instance, is directly stitched to the upper of the women's Nike Court Air Zoom GP Turbo to dynamically respond to every step.
Are Nike Air Max tight?
No, they are not.
The Air Max shoes are often true to size and comfortable. However, if you have a wide foot and still feel they are a tad snug, I suggest getting a size higher.
Is Air Max a trainer?
Yes, you could say it is.
The Nike Air Max line includes a trainer for everyone and is arguably one of the most well-known sneaker brands in the world. Every Air Max sneaker, from the Nike Air Max 1 to the Air Max 720, has been made with comfort in mind.
FAQs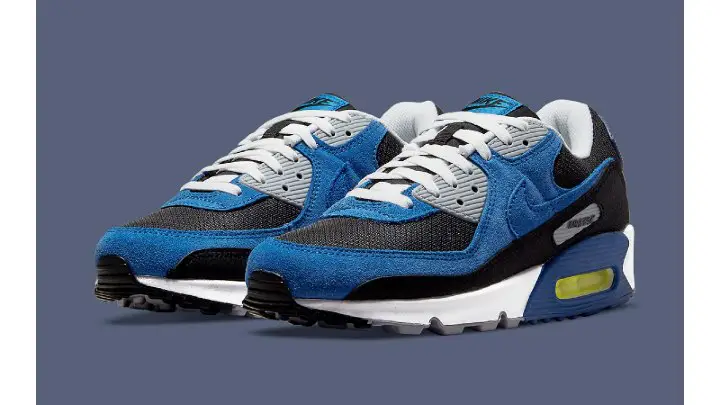 Is Air Max breathable?
Yes, it is.
The ultra-breathable mesh upper of the Nike Air Max 270 sneakers is made of woven and synthetic materials to promote airflow to the feet.
The rubber sole provides durability, the foam midsole offers cushioned comfort, and they are made to feel light and airy.
Is Nike Air Max Plus for running?
Yes, it is.
Sean McDowell created the Air Max Plus, a pair of running shoes inspired by the way palm trees sway in the wind in Florida at dusk.
Therefore, it was created with nautical themes in mind, with a midfoot shank modeled after a whale breaching tale.
Which Air Max is best with jeans?
When it comes to shoes to wear with denim jeans, white sneakers are typically the go-to choice, but the new Air Max 90 "Lightwash Denim" is also a viable choice.
How many inches does Air Max add on?
Your height increases from about 1.25 inches to 1.6 inches when you wear an Air Max.
However, the height increase will be dependent on the Air Max model you have bought as some add more height than others.
Conclusion
The Air Max technology is a one-of-a-kind model that has won the hearts of many sneaker enthusiasts, particularly those who enjoy running, as this is the primary purpose for which this shoe is suitable.
Furthermore, these wonderful sneakers can be described as both fashionable and athletic. Everything depends on how you intend to wear them.
Finally, they are incredibly adaptable and may be combined with nearly anything.
Thanks for reading.
If you enjoyed reading this article, check out Africana Fashion for more.