Gowns and dresses may appear similar at first glance, but upon closer inspection, there are distinct differences in the silhouettes, fabrics, and occasions for wearing each garment.
Think you know it all? There are other differences between these garments that are sure to surprise you.
Read on to find out.
What is a gown?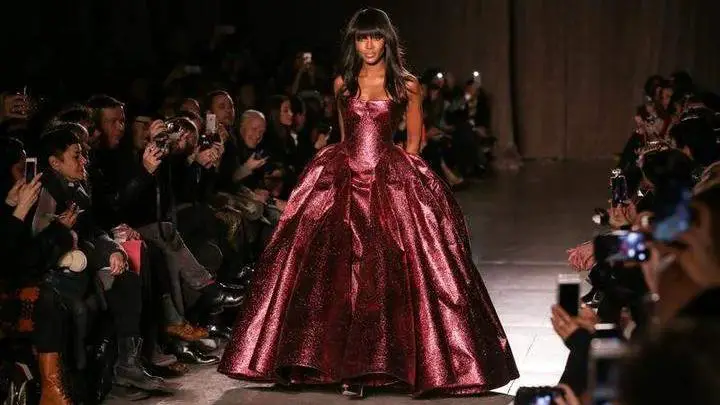 A gown is a type of women's dress featuring a sleek, silk material that drapes beautifully over the body.
The deep V-neckline and open back add a touch of sensuality, while the intricate beading embellishments on the bodice give a hint of glamour. The flowy skirt hits an elegant floor length, completing the overall sophisticated look.
A gown is perfect for a black tie event or a glamorous red carpet appearance. It's sure to turn heads and make any wearer feel like a celebrity.
Pair with strappy heels and statement jewelry for a show-stopping ensemble. Or, keep the accessories minimal to let the gown speak for itself.
What is a dress?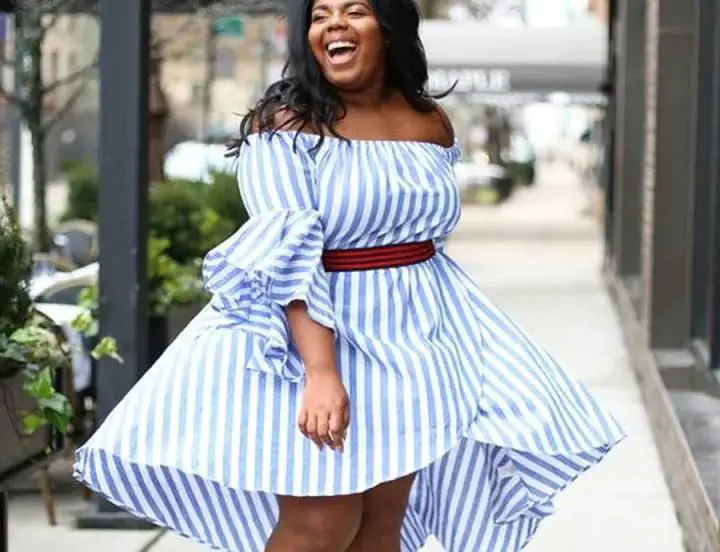 A dress is an outer garment (as for a woman or girl) usually consisting of a one-piece bodice and skirt. A dress can also be a mini skirt, maxi summer wear, or a sheath underneath a blazer. 
It can be casual or formal and made from various fabrics, such as cotton, silk, or velvet. It often has sleeves and a zipper or buttons down the front for closure.
Most dresses are designed with embellishments such as embroidery, lace, or ruffles. These garments are versatile and can fit into various settings, from a casual day out with friends to a fancy evening event. They are fashionable and easy-to-wear clothes. 
SEE: The Truth About Sundress And Maxi Dress
What is the difference between a gown vs dress?
Occasions
A gown is reserved for formal events, such as a black-tie event or a red-carpet appearance.
And men wear gowns too. This can be during a graduation ceremony or an appearance in the courtroom where the judge has to show up wearing a gown. 
On the other hand, a dress can be worn on various occasions ranging from casual to semi-formal.
Silhouette
A gown features a more elegant and elaborate design with luxurious fabrics and embellishments. It has one silhouette – a bodice and a full skirt. Meanwhile, a dress tends to have an array of silhouettes.
Length
A gown often has a long and, sometimes flowy in length, extending to the floor. Meanwhile, a dress can vary in length, from mini to maxi styles.
Cocktail dress vs evening gown
When it comes to formal events, knowing the difference between a cocktail dress and an evening gown is essential.
A cocktail dress is shorter, falling above or at the knee, and is often made of a lighter fabric such as silk or satin. It is appropriate for semi-formal occasions such as parties or dinner events. 
On the other hand, an evening gown is typically full-length and made of luxurious fabric such as velvet or chiffon. It is suitable for more formal events.
In the end, it all comes down to the dress code and level of formality for the event.
Prom dress vs evening gown
Here's the difference between a prom dress and an evening gown:
A prom dress is shorter in length and showcases trendy styles that are popular among high school students.
On the other hand, an evening gown is floor-length and features elegant, sophisticated designs.
SEE: Find From Simple to Grand Evergreen Gift Ideas for Women
Wedding gown vs dress
A wedding gown is a formal, white dress traditionally worn by the bride on her wedding occasion. It often includes features such as a long train and veil. 
Meanwhile, a dress can refer to different clothing items worn by guests or members of the wedding party. And it is not necessarily white or formal in style. This can range from a casual sundress to a traditional cocktail dress. 
A wedding gown is considered more elaborate for the wedding day, whereas a dress is simply an outfit choice for the event.
A-line dress vs ball gown
A-line dress has a fitted bodice and flows out from the waist in a straight line, creating an "a" shape. It is made of thinner, more casual fabrics like cotton or satin. 
On the other hand, a ball gown has a fitted bodice and a full, voluminous skirt, often made of luxurious fabrics like silk or taffeta.
A ball gown is more suited for grand occasions like galas or weddings, while an a-line dress can be appropriate for less formal events like parties or evening dinners.
Quinceañera dress vs ball gown
While both styles are elegant and can make for a stunning appearance, there are important differences to consider.
A quinceañera dress is traditionally worn by Latinas celebrating their 15th birthday. It often features embellishments such as ruffles, floral designs, and a fitted bodice.
Conversely, a ball gown has a fuller skirt with embellishments and a strapless or off-the-shoulder neckline.
In terms of cost, a quinceañera dress may be more affordable as it is often made with less expensive fabrics and adornments.
However, a ball gown can be an investment piece as it is made with luxurious materials and intricate details.
SEE: Create Your Unique Style With Tips on How to Be More Fashionable
Nightgown vs dressing gown
A nightgown, also commonly referred to as a nightie, is a loose-fitting garment made of comfortable materials such as cotton or silk. It's a popular sleepwear for most people.
Conversely, a dressing gown (sometimes called a robe) is made of thicker materials like terrycloth or velvet and is worn for lounging or before and after bathing.
While both garments can be used for similar purposes, a nightgown is more suited for bedtime, while a dressing gown is better for wearing around the house during the day.
How to style a gown
If you're lost for ideas on how to style your gown, here are some great suggestions:
Start by choosing the right fabric for the look you're going for. Silk and satin are more elegant, while chiffon and lace add a romantic touch.
Consider the silhouette of the gown. A-line, ballgown, and trumpet styles tend to be more traditional, while a mermaid or bodycon cut adds a sexy edge.
Think about embellishments such as beadwork, sequins, or embroidery to add texture and interest to the gown.
Accessorize with statement jewelry, a clutch, and heels to complete the look. Remember to keep it balanced and not overload on accessories.
Use styling products such as hair spray or mousse to keep hair and makeup in place.
Consider adding a belt or sash to define the waist or accentuate curves.
Finally, don't be afraid to experiment and have fun with your styling.
Styling tips for a dress
Go for an all-black ensemble and add pops of color with statement accessories like bold red lips or colorful earrings.
Layer a blazer or jacket over your dress to give it a more polished look.
Choose a dress with interesting details like ruffles or embellishments.
Incorporate metallic accents such as silver or gold shoes or a flashy clutch.
Play with textures by pairing a lace or velvet dress with suede boots or a faux fur stole.
Keep your hair and makeup simple to let the dress be the focal point of your outfit.
FAQs
Is a gown a dress?
Yes, it is. As a recap, all gowns are dresses, but not all dresses are gowns.
Is a gown always a long dress?
The answer is yes. It's a formal garment that flows to the ground.
What is a dress with legs called?
A jumpsuit.
The outfit was originally designed for skydivers who needed to jump from planes. But it has become a popular everyday wear for women.
SEE: Fabric Types You Need to Know [+ Pictures]
Conclusion
After examining both gowns and dresses, it is clear that they differ in their design, purpose, and formality.
Gowns are more elaborate and formal, often worn for special occasions such as weddings. Meanwhile, dresses are designed for all occasions ranging from casual to formal.
So, consider the occasion before deciding whether to wear a gown or dress.
Thanks for reading.
Found this helpful? See more guides on Africana Fashion.