Are you interested in knowing how to use a beauty blender like a professional makeup artist? If yes, then stick around. This article will guide you on how to use a beauty blender.
The use of a beauty blender has been a game-changer for makeup lovers since its inception. You probably already use one for your everyday makeup routine. It can be used to apply anything in your backup bag; be it foundation, concealer, setting powder, just name it.
A beauty blender helps to lay a flawless foundation, making the application of makeup products go smoothly.
Rea Ann Silva, a makeup artist, invented the beauty blender in a bid to ensure smooth and even coverage when applying foundation, and other products on your face. A beauty blender is also referred to as a beauty sponge; a makeup sponge, and so on.
A beauty sponge is a must-have for every makeup lover. If you already have one: then you need more enlightenment on how to use it effectively to achieve an evenly smooth makeup. Fret not, this article will guide you on how to use a beauty blender like a professional.
How to Use a Beauty Sponge: Step-by-Step Guide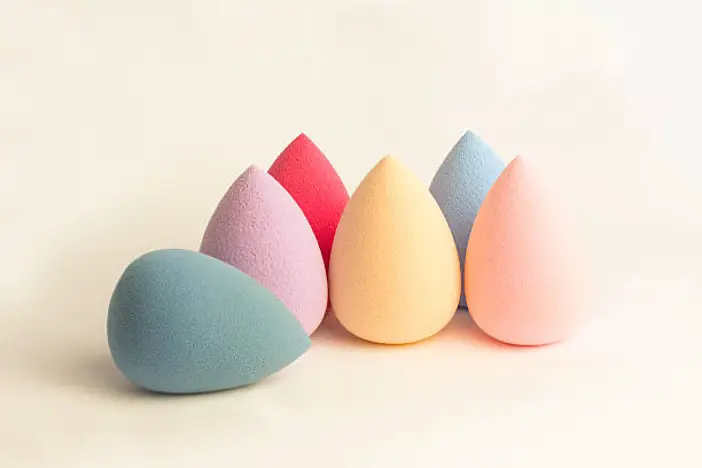 A beauty sponge is an essential tool of implementation in your makeup routine. Mastering how to use it perfectly will help evaluate your look and makeup skill. Follow the step guide below to make a difference in your makeup routine using a beauty sponge like a professional.
1. Prepare Your Skin
Before applying any makeup base on your skin, apply a primer on your skin. This will help your skin look smooth without pores. Also use a moisturizer, sunscreen, and a hydrating serum on your skin. After your skin has absorbed all these ingredients, you can go on to the next step.
2. Prepare Your Sponge For Use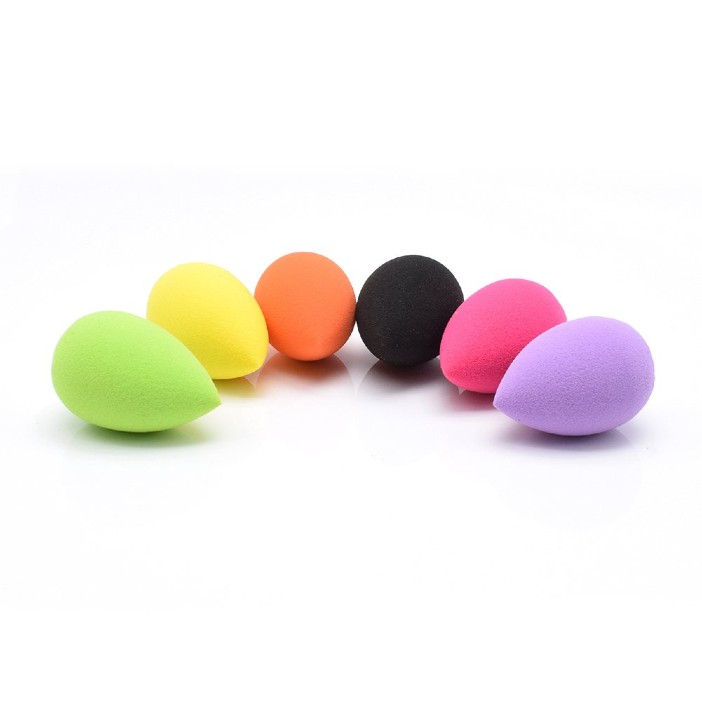 The common mistake many do is to use it when it is dry to apply makeup products. Do not make this mistake. Before using it, ensure you dampen it with water till it is thoroughly soaked, to prepare your beauty blender for use.
Dampen it with water; preferably cool water
Squeeze out the excess water from the beauty blender to moist. It shouldn't drip in water. Ensure you squeeze the water out before using it.
Note: If your beauty blender starts to dry while you are doing full face makeup, you can rehydrate it. Keep a setting spray or a spray bottle of water close to you to easily hydrate your blender regularly.
3. Apply Makeup Using Beauty Blender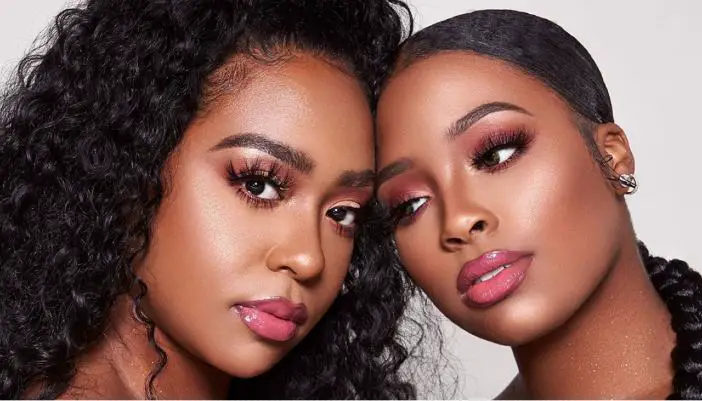 Press the moist beauty blender into any face makeup you want to use it for. Avoid pressing or dabbing too hard on the product to prevent picking too much of the product on it.
Useful tips:
To apply makeup products such as foundation or concealer, press some of it to the back of your hand; you can use it to take it from there. Do not apply these makeup products directly to the blender.
For makeup products like setting powder, you can pour out some into the lid and dab the beauty blender on it for application.
Always use the round bottom of the beauty blender to apply makeup on larger areas of the face.
Use the pointed end of the beauty blender to apply makeup in the small areas of the face.
4. Blend Your Makeup by Bouncing
After dabbing the beauty blender with makeup, tap it on your face to apply makeup. Do not drag or swipe; you shouldn't wipe the sponge across your face when applying makeup. Bounce the beauty sponge over your face to blend makeup smoothly.
5. Erase Excess Makeup With Beauty Blender
Mistakes happen, and when it happens while you are doing your makeup, you can easily correct it with a beauty sponge. Before you try to use it to correct or clean up the mistakes, make sure it is clean and completely dry.
To clean up too many color mistakes, drag the beauty sponge over the areas with the mistake; this will reduce the color and give the makeup a more natural finish.
For cleaning up the foundation concealer, or powder mistakes, roll it over the areas with the mistake, and it will remove the excess makeup.
6. Apply Skincare Products Using Beauty Blender
Use it to apply skincare products to your skin. Beauty sponges help the skin to easily absorb the products. Use a white beauty blender for application to avoid dye colors of colored blenders from irritating your skin.
Always wet your white beauty blender before use, so that it won't absorb too much of the product. Use it to apply moisturizers, serum sunscreen, and other skincare products.
7. Use a Micro-Mini Beauty for Detailed Makeup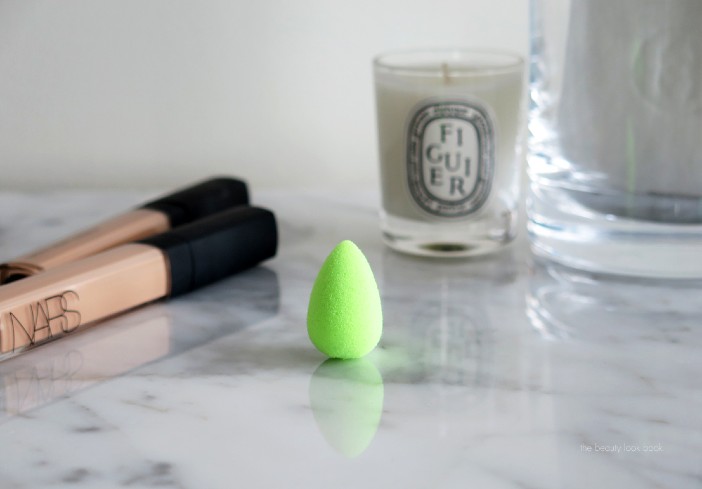 A micro-mini beauty sponge is 1/4 the size of a regular beauty blender. You can use this mini blender to apply concealer and setting powder under the eyes and to contour the face. The micro-mini beauty blender can also work for applying eyeshadows on eyelids.
SEE: Best Makeup Kit in All Sizes You Could Possibly Want
8. Wash Your Blender After Use
Due to the absorptivity of beauty blenders, it is prone to grow bacteria. Therefore, you need to clean it each time after use. You can wash your beauty sponge with a detergent, Antibacterial, and fragrance-free soap.
To wash it, dampen the sponge with warm water, and then use the soap to wash it until the water coming from it becomes clear. However, if there is a stubborn stain that refuses to come off, soak it with soap and warm water overnight.
If after doing that, it still doesn't come off, then use baby oil to break down the trapped makeup. Wash it after and dry it off.
SEE: Easy Ways to Clean Your Beauty Blender
Other Useful Tips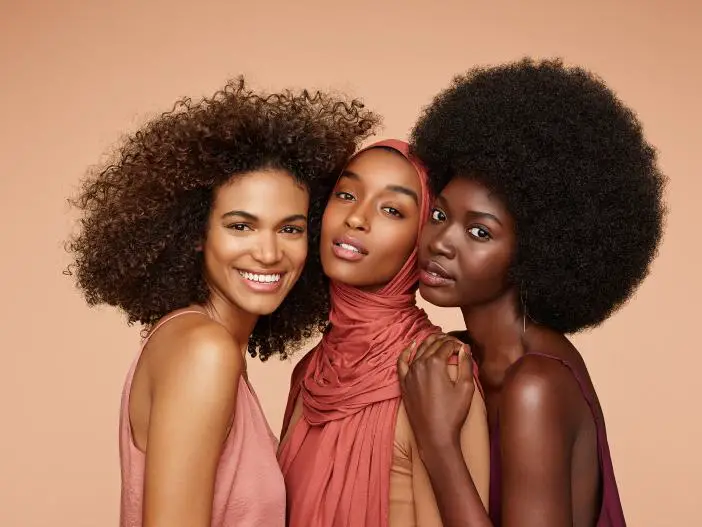 Having two beauty blenders is a good idea. Aside from the fact that you can just use one for foundation and other face products, you can use the other for cosmetics like highlighters and bronzer; you can use one as a  makeup applicator and the other for corrections.
Keep your beauty sponge(s) in a bag where it can be exposed to air. Storing your beauty sponge in an airtight bag may cause it to grow bacteria.
Change your beauty blenders every three months. Keeping it for too long can cause bacteria to grow on it.
Don't add too much makeup or skincare products to it.
Only drag it along your face when you are trying to correct a makeup mistake. Dart the blender on the face while applying.
Using a dry beauty sponge to apply makeup will make the sponge suck in a great portion of the product.
Benefits of Using a Beauty Sponge
Using a beauty sponge to apply makeup makes the overall result look sleek and natural.
Unlike makeup brushes, beauty sponges do not leave lines and streaks In the face.
The tiny-spaced holes on a beauty sponge aid the even distribution of makeup on your face. 
Just one beauty sponge can do all the work: from the application of foundation to the blending in of contour cream down to applying skincare products on your skin.
With the help of a beauty sponge, you will be able to reach small areas of your face that brushes don't reach when you apply brushes. 
Using a moist beauty sponge speeds up makeup application.
SEE: How to Use Bath Bombs for a Relaxing Spa-Like Therapy
Frequently Asked Questions
Should I use the beauty blender wet or dry?
The answer to this depends on your purpose for using the beauty blender.
If you are using it to apply makeup or skincare products, ensure that it is wet. However, if you are trying to correct makeup mistakes, ensure that it is completely dry.
Do I wet the beauty blender with cold or hot water?
You can choose to wet your beauty blender with either cold or hot water.
However, it is best to wet with cold water before using it to apply makeup. This will make you feel refreshed. Use hot water when you want to wash/clean it.
How often should I wash my beauty blender?
After every use. Ensure that you wash it after every use. Leaving it without washing will cause it to grow mold and bacteria.
Why does my beauty blender have dark spots?
The black spots on your beauty sponge are called mold; caused by dirt. 
Dirty sponges can cause and be a source of infection. If you use a dirty beauty sponge, you are prone to breakouts.
Ensure that you do a daily cleanse to remove dirt and makeup remnants from your blender. Doing this will reduce the risk of infections; caused by mold and germs.
Conclusion
Beauty blenders are not only used for the application of makeup. They are also used for the correction of makeup. Not just that, they also come in handy for the application of skincare products, like sunscreen, moisturizers, and so on to the skin.
Take proper care of your beauty sponge by washing them well after each use. This helps to prevent them from growing bacteria. That is how to use a blender like a professional. Follow the guide in this article to improve your use of beauty blenders.
Thanks for reading
Africana Fashion provides relevant fashion articles to keep you up to date in your everyday lifestyle.