Have you been looking for the perfect pair of pants? Well, search no more. In this article, I've compiled a list of different types of women's pants to help you find the one that suits your style and body type best.
From skinny jeans to wide-leg pants and even eastern pants, I've got you covered. So whether you want to go for sleek and chic or comfy and casual, here are some of the most common types of women's pants and how you can wear them to suit your personality and style.
Types of Women's Pants
1. Jeans
Jeans are made of denim material to create the appearance of casualness. They are available in many different styles and colors, but the key to wearing them is to make them different each time you wear them.
For example, you can wear jeans as workwear with a blazer and dress shoes for a professional look, athleisure with sneakers or boots for weekend activities, or just casual daywear with a t-shirt and sandals.
SEE: Pants that are tight around the ankle
2. Bell-bottoms
Bell bottoms are wide-legged pants mostly common in the 70s. They are the perfect garment for making a fashion statement, but the most important thing is that they must fit well. Otherwise, you'll end up looking like you're wearing your mom's jeans.
Bell bottoms are also difficult to wear if they're too tight. So the trick is to find one to fit your hips and thighs without feeling body hugged. It is also important to make sure you don't have them too long because not only will they be uncomfortable, but they'll make your legs look shorter.
3. Palazzo Pants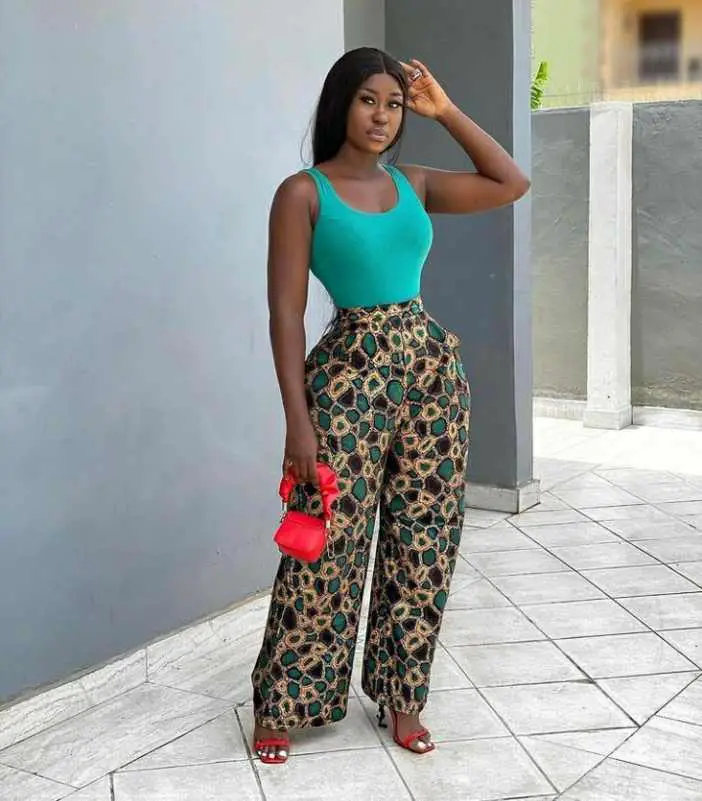 Palazzo pants are a great addition to your wardrobe. These types of women's pants have a wide leg and a dramatic, exaggerated flare. With the right accessories, you can make this style your own. All you have to do is play with texture, pattern, and colors.
You can pair palazzo pants with a pair of pointy-toe heels and a cropped jacket with exaggerated sleeves for a chic look. You can also wear them with flats or sneakers for a more casual look if you don't feel like dressing up.
SEE: Difference Between Trousers and Pants
4. Leggings
Leggings are a form of tight clothing made of spandex. These types of women's pants stretch, so they can help to keep you warm in the winter and cool in the summer. Leggings are slimming and easy to care for but to get the best fit, look for a pair with a higher waistband and thicker material.
You can pair leggings with a shirt to create a casual but chic look or pair them with heels and a dress to give your outfit a feminine feel. Another option is to pair them with a long garment to create the illusion of longer legs and avoid the dreaded camel toe.
SEE: Tips That'll Help Upgrade Your Style Without Buying New Clothes
5. Dress Pants
Dress pants are one of the most common types of women's pants, and not just for the dress code of the office. They go well with many different outfits, from formal to casual.
Dress pants come in a variety of cuts and designs, including slim-fit, tapered-legs, bootcut, or straight-legs to suit your style. You can also easily transition from daywear to nightwear by adding a blazer at night time for an elegant look.
6. Cargo Pants
Cargo pants are casual or outdoor pants that have lots of pockets on them for carrying things. They are specifically designed to hold items like keys, cellphones, wallets, water bottles, and other personal belongings.
You can pair cargo pants with a tank top, a t-shirt tucked in, or a blazer for a more dressed-up look. Pairing them with dress shoes is probably pushing it, but you can also wear them with sneakers.
SEE: Does Pre-shrunk Cotton Shrink?
7. Cropped Pants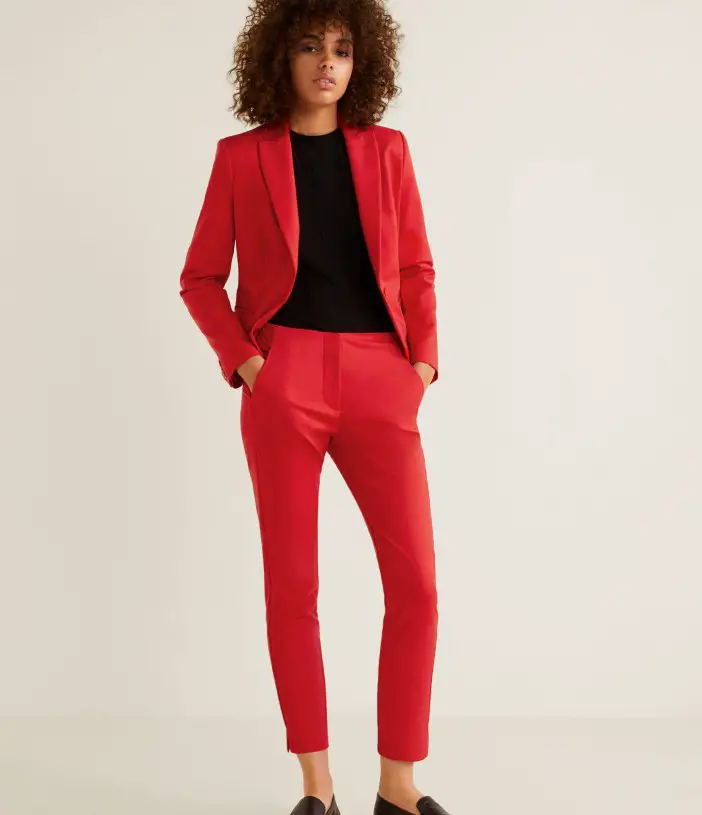 Cropped pants are a fashion statement. They show off your legs and make you look more fashionable. Cropped pants are most perfect for spring days when you want to show off your ankles but still want to be warm.
To make them work for your body type, make sure that they fit well and don't go below the ankle. Add a long shirt or top and tuck it in front of your belt to balance out the look.
SEE: Is Express A Good Brand Or Not?
8. Stove-pipe Pants
Stove-pipe pants are a type of pants cut off at the ankle to make the leg look longer. You can wear them with a top tucked in and the belt done up (dressy casual), with a T-shirt and sneakers (casual), or just as they are with a tank top and sandals (summer fashion).
9. Overalls
Overalls are a type of garment with straps that cross over the shoulders and buckle just above the chest. You can wear them as a dress styled with a tank top, or with your favorite shirt. Just pair it with some cute shoes and vintage-style sunglasses for the ultimate all-American look.
SEE: Amazing Ways to Style Your Denim Jacket (No 4 Is My Favorite)
10. Culottes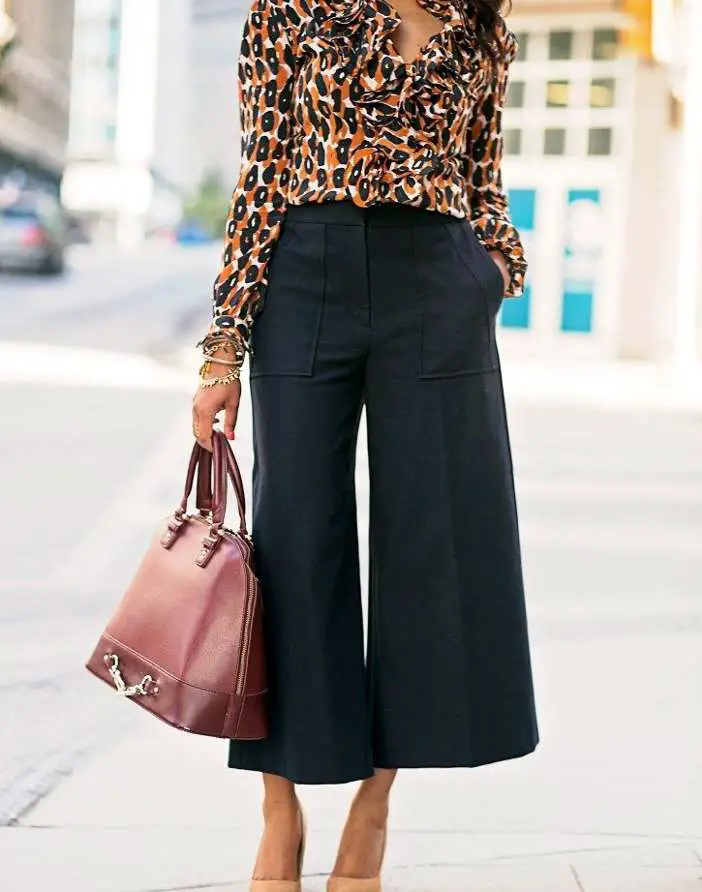 Culottes are a versatile type of pants, often worn during summer. People prefer them to other long trousers because they are lighter, more flattering, and easier to wear in warmer weather.
You can wear culottes in so many different ways. The most common way to wear them is with a long shirt or top tucked in both sides for a neat and flattering look. For a more modern approach, try wearing your culottes pants with a blazer and sandals for the perfect day look.
11. Baggy Pants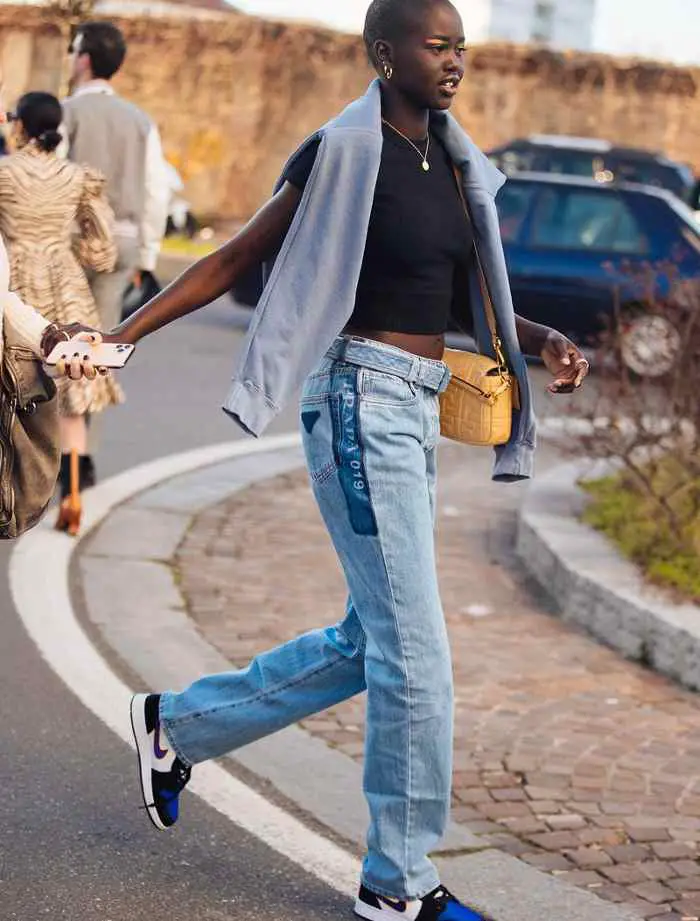 Baggy pants are one of the most common types of women's pants. They are bigger than skinny jeans, but not as big as cargo pants. Baggy pants come in different lengths, sizes, and colors as well as different materials, including cotton, denim, or khaki.
Wear a plain shirt that's fitted in the torso and has a high armhole to show off your figure. Pair it with baggy pants for an interesting contrast against your shape. Keep the colors simple and wear some subtly trendy shoes like jordan sneakers.
12. Fatigue Pants
The purpose of fatigue pants is for their wearers to blend in with their surroundings, thereby making them difficult to detect. They typically have a pattern of brown and green, but variations in color are possible.
Fatigue pants can be fun, but they can also be overpowering if you combine them with too many other prints. Wear fatigue pants with a dark-colored top or a neutral print shirt to make the pants more subtle and easier to pull off.
SEE: Here Are The Essential Clothes You Need to Become a Minimalist
13. Jumpsuits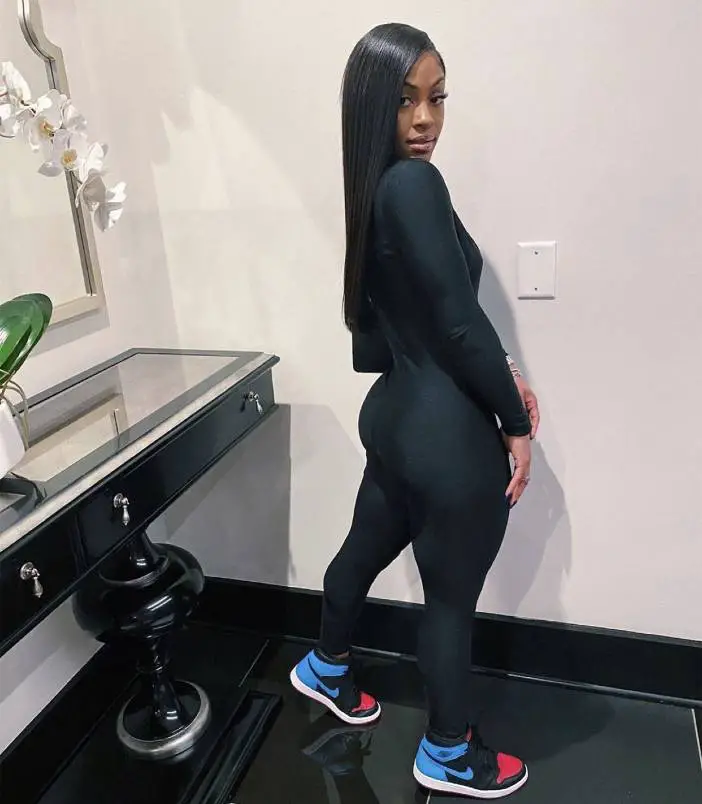 Jumpsuits are a type of garment that has become popular in recent years. Fashion designers usually make them from one piece of fabric with very few seams, typically in the front. They are versatile, elegant, and easy to wash.
Wearing jumpsuits can be tricky, but it is important to remember that they are not one size fits all. You want to make sure that you are wearing the right jumpsuit for your body type.
14. Sailor Pants
Sailor pants are a style of pants, characterized by a broad leg and an elastic waistband. The word "sailor" as applied to such pants came into use in the 1950s, because sailors wore these pants on board ships to prevent them from getting caught in machinery.
Sailor pants can be a little difficult to style. You don't want them to clash with your top and you need to make sure that the rest of your outfit is still appealing. The best way to wear sailor pants is to pair them with a plain colored top and a neutral shoe.
15. Harem Pants
Harem pants are loose-fitting pants that flare out at the hips, usually with an elastic waistband. Fashion designers often make them out of cotton or linen with extra fabric pleats at the hip and knee.
You can wear this specific style of pants in various ways, making them perfect for most occasions. For instance, you can try pairing them with a crop, shirts, t-shirts, tank tops, or even fitted button-downs.
16. Peg-leg Pants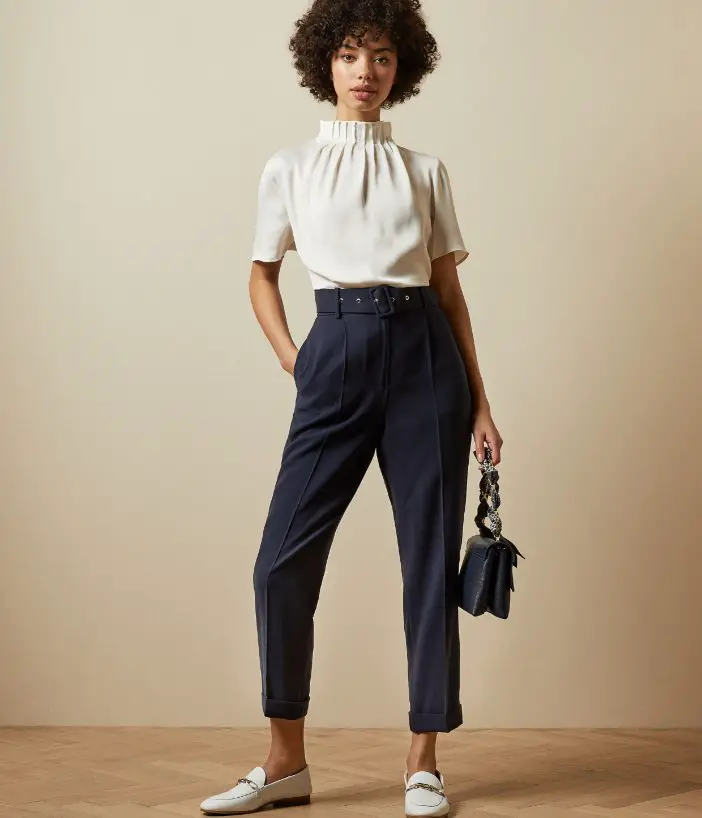 Peg-leg pants are usually made from denim material or lightweight cotton trousers that have been modified at the thigh to resemble sailors' pants. They are most often associated with summer clothing, though you can wear them all year round in warmer climates.
SEE: Create Your Unique Style With Tips on How to Be More Fashionable
17. Jodhpur Pants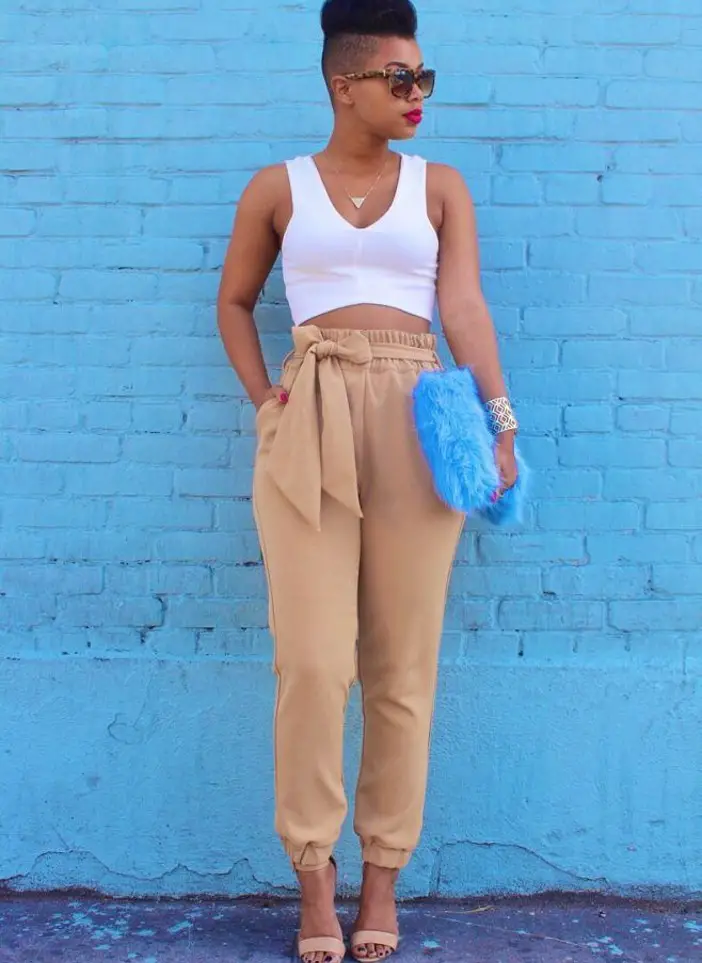 Jodhpur pants were popularized in India by British colonizers during the 19th century when they introduced the style to the native people. These pants were intended to provide more protection for riding horses while also being more weather resistant than standard dress pants.
You can wear jodhpurs for several occasions or outfits. You could pair them with a shirt, crop top, and blouse or you could wear them as part of a layering system. Experiment with the different styles and see what works best for you.
SEE: Are Shorts The Same As Pants?
18. Leather Pants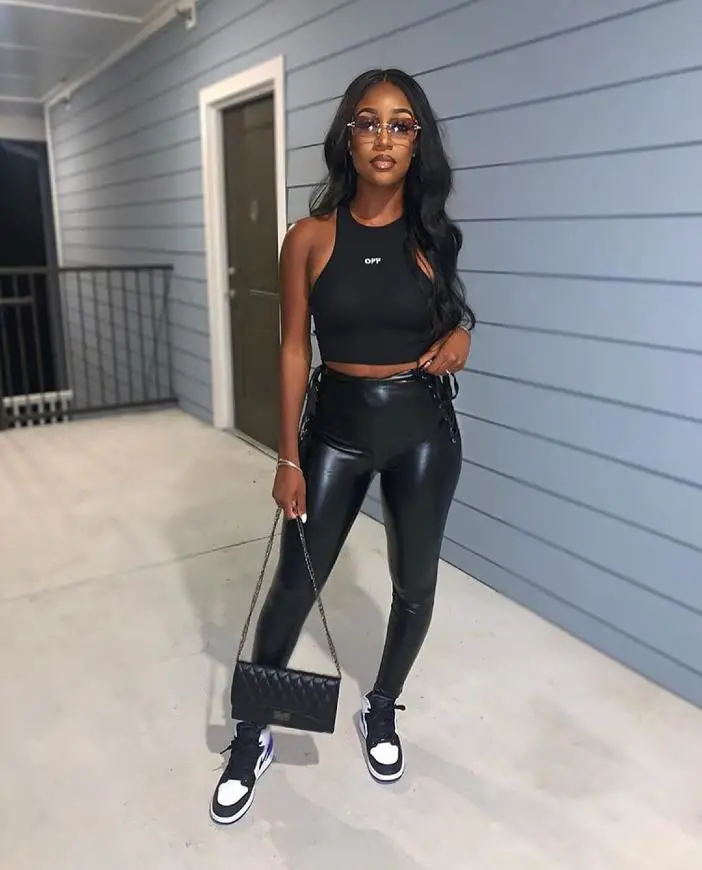 Leather pants are one of the most popular types of women's pants. Fashion designers make them out of leather which is a type of animal skin that has been tanned and processed as a clothing material. You can wear leather pants with shirts and tops or as part of a larger outfit.
19. Stirrup Pants
Stirrup pants are a type of women's pants with a panel of fabric attached to the outside of the leg to help keep the pants above your ankles. Fashion designers often make them with elastic to offer more flexibility and to make sure that they fit well.
SEE: Find From Simple To Grand Evergreen Gift Ideas For Women
FAQs
What should you consider when buying pants?
The first thing to consider when buying pants is the size and fit. This is important because it will determine whether the pants will be too long, too short, or just right.
Another thing to consider is the color. For some people, their favorite color can be a deciding factor in what they buy. There are so many different colors to choose from nowadays, so it's up to you which one you prefer.
Are baggy pants still in style?
Yes, baggy pants are still in style. Baggy pants are a wardrobe staple and they're a great option for a variety of occasions.
You can wear baggy pants to school, night outs, or just out running errands around town. They're really fun to wear and you can look put together in seconds. Just add your favorite top and sneakers and you're ready to go.
How do you choose the right pants size?
Take a measuring tape and measure your hips at their widest point, while standing upright and making sure that there is no slack in the tape.
Then measure your waist at its smallest point while standing upright. Next, check if your measurements are on the size charts for the pants you want to purchase.
SEE: Why Jeans Are So Uncomfortable And How You Can Fix Them?
Conclusion
The fashion industry has taken the world by storm in the last few decades, and it's no surprise that we have a lot of different types of pants to show for it.
I hope this article has helped you gain some insight into the variety of women's pants that is available to you.
Thanks for reading.
Visit Africana Fashion for daily fashion articles to keep you up with the latest trends.