Jogger pants are a popular fashion trend you'll find are never out of style. They are comfortable, stylish, and versatile, making them perfect for any occasion.
With a pair of joggers, you can do everything from workouts to attending a casual event outdoors. A pair or two or more is necessary in every closet.
Want to know more about these unique pants? Keep reading this guide.
What are jogger pants?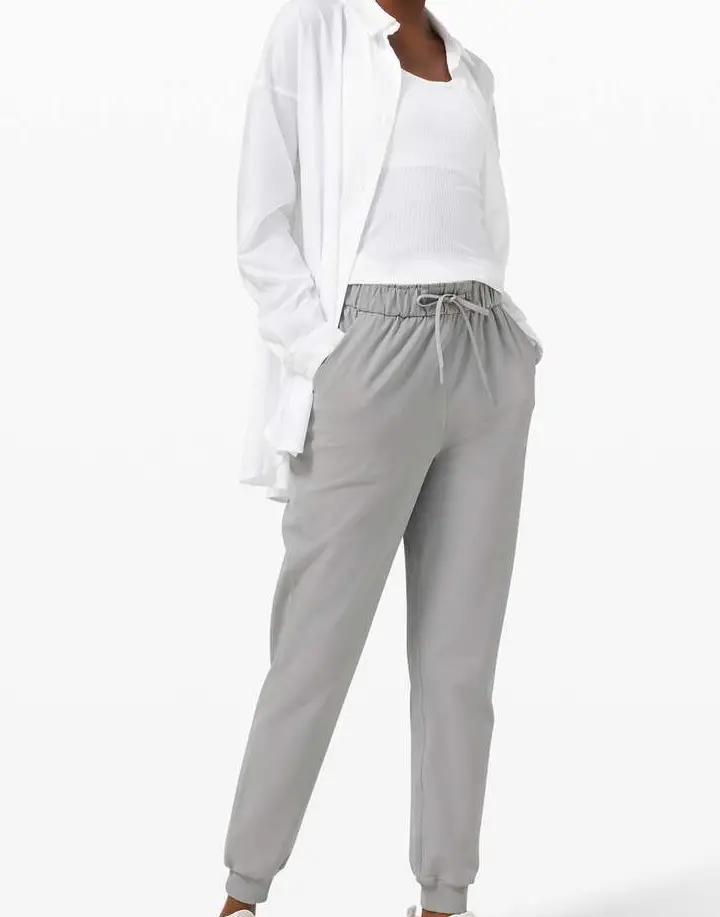 Jogger pants are a comfortable and stylish type of casual trousers that were first popularized by hip-hop culture.
Typically made from a cotton or polyester blend, these pants feature an elasticized waistband, gathered cuffs at the ankles, and cargo pockets for added utility.
They come in a variety of colors and styles and can be paired with both casual and dressier tops. 
Are men's and women's joggers the same?
No, they are not the same.
Although joggers are available in various gender-neutral styles, men's and women's jogger pants are designed with different silhouettes to accommodate the shape of each gender.
Difference between jogger pants for men and women
The fit
Men's joggers tend to have roomier legs and waistbands that fit comfortably around the hips, while women's joggers feature tapered ankles and more form-fitting waists for a flattering silhouette.
Material
Men's joggers are often made from thicker and sturdier materials to provide extra warmth and durability, while women's joggers may be crafted with lighter, softer fabrics for a comfortable fit.
Style
Men's jogger pants feature simple, neutral colors like black, gray, and navy. Women's joggers often come in different fun prints and patterns as well as bolder hues to make a fashion statement.
Accents
Men's joggers often have pockets or zippers for added convenience, while women's joggers may feature ruching, drawstrings, and other embellishments for a more feminine look.
What is the difference between joggers and track pants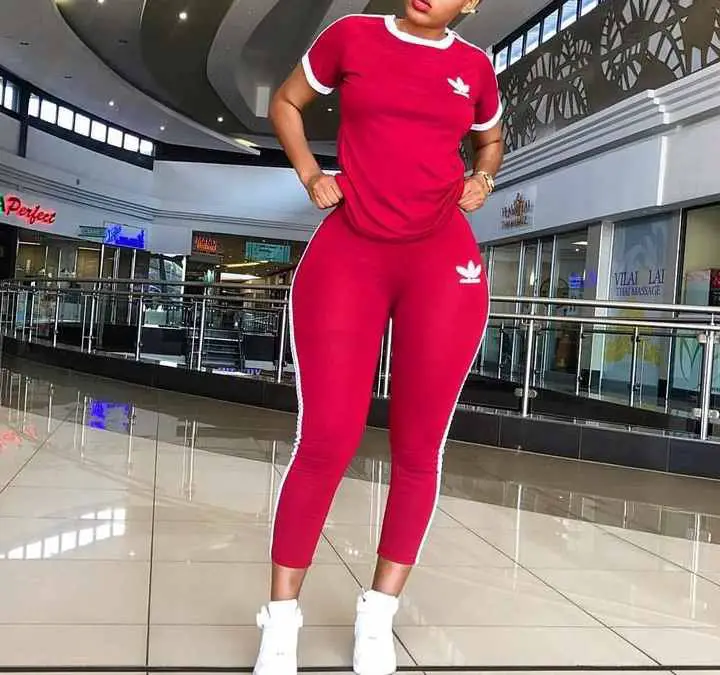 Joggers and track pants are both types of athletic bottoms, but here are some key differences between them:
The cut
The most obvious difference is in the cut of the fabric: jogger pants feature a tapered leg with an elasticized ankle cuff, while track pants feature a straight fit that loosely or closely follows your body shape. 
Fabric
Track pants are made from polyester, which makes them lightweight and wrinkle-free. On the other hand, joggers are made from a cotton blend, which makes them heavier and more prone to wrinkles. 
Also, the waistband of jogger pants features an adjustable drawstring for a customizable fit, while track pants usually feature an elastic waistband that stretches as needed. 
Difference between jogger pants and sweatpants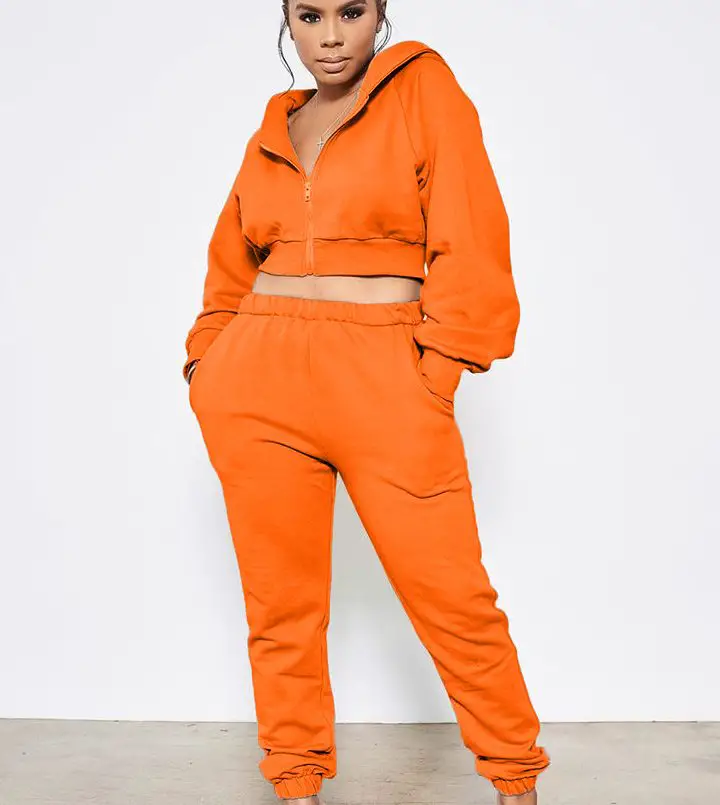 Jogger pants have a slimmer fit than sweatpants, with an elastic or drawstring waistband, cuffed ankles, and tapered legs. They often have zippers, snaps, or ribbons at the ankle and are more lightweight and fashionable.
Conversely, sweatpants are made of thicker fabrics like fleece and terry cloth; they have a looser fit, with an elastic or drawstring waistband.
They are designed for cold weather and to trap heat. Sweatpants also feature pockets and ribbed cuffs at the ankle, but they don't have the same tapered fit as their counterpart.
Types of jogger pants
Jogger pants come in a variety of styles and designs. Some popular types include:
1. Skinny fit joggers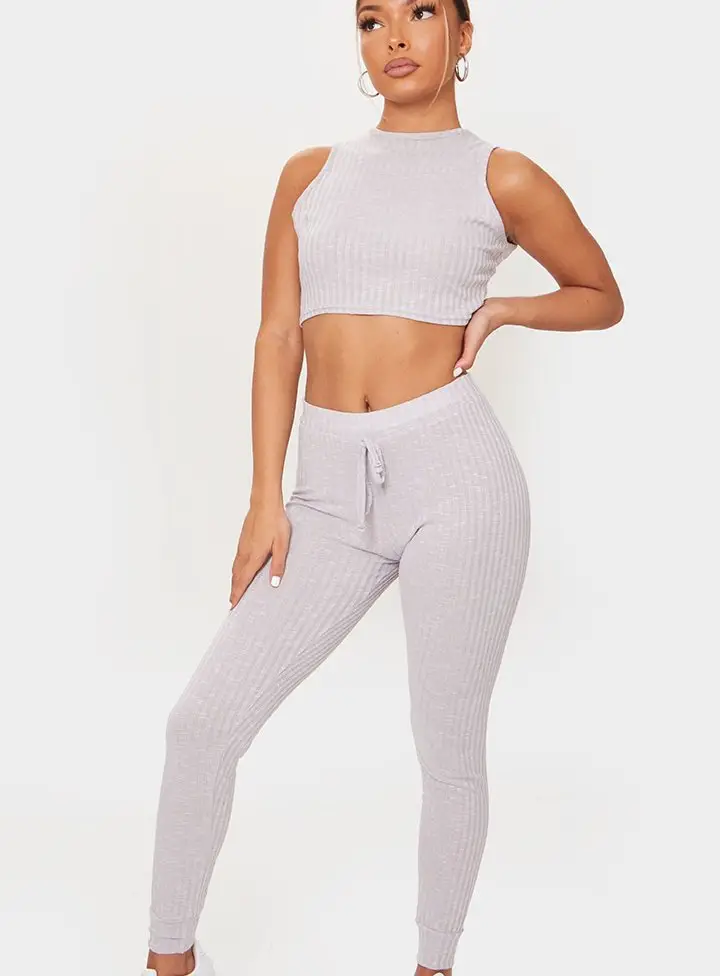 These have a very streamlined, slim-fit look that tapers down the leg. The waistband is usually narrower, with the ankles more fitted than in traditional jogger pants.
2. Relaxed fit joggers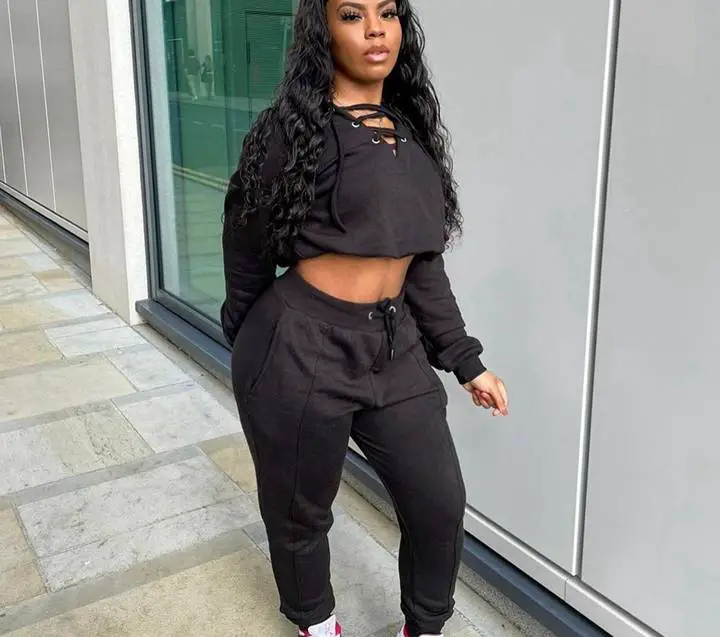 These have a wider, looser fit with a dropped crotch and cuffs that hang off the ankle for extra comfort. The waistbands are typically wide and adjustable; you can get a perfect fit with these types.
3. Cargo joggers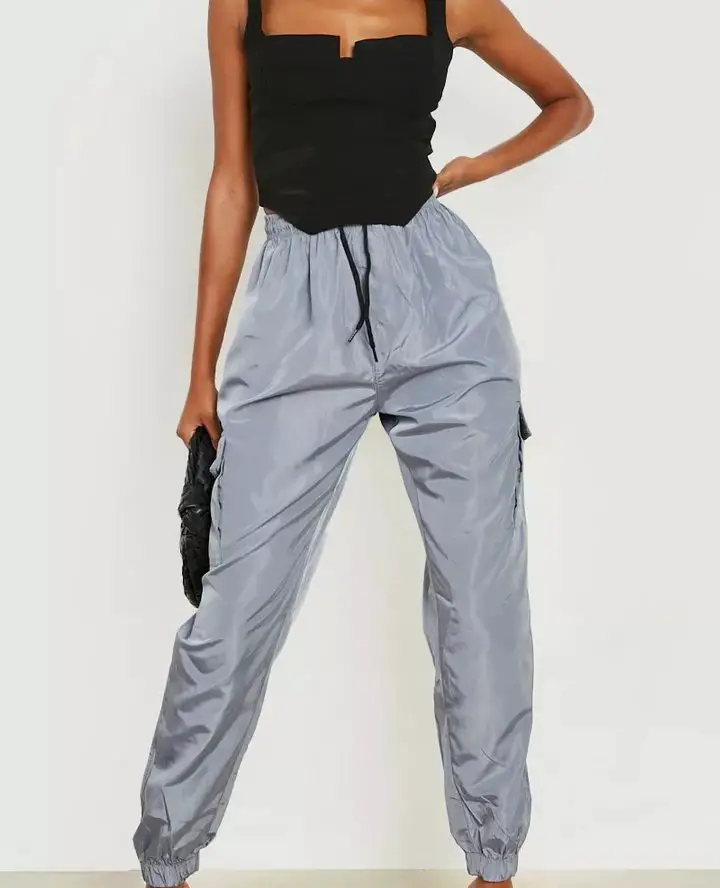 These have pockets and straps on the legs to store items like your phone or keys. They also come with drawstrings at the waistband for a better fit.
4. Baggy joggers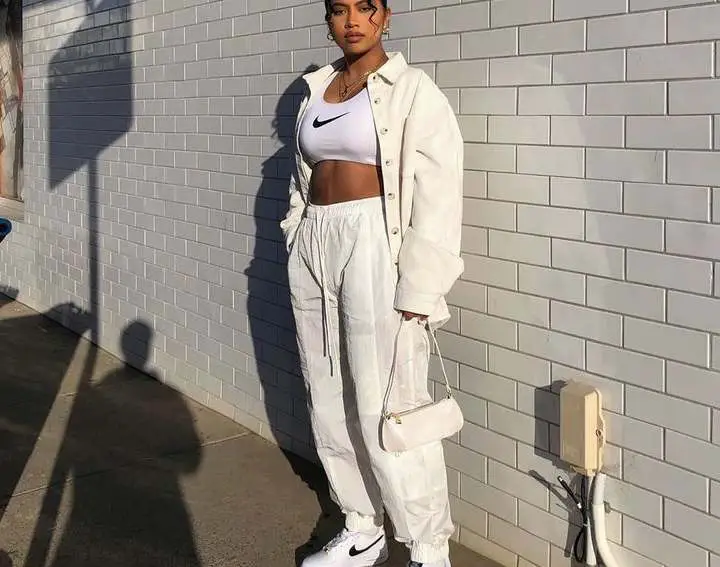 These oversized, loose-fitting jogger pants hang off the body, giving a relaxed look. They are very comfortable and perfect for lounging at home.
5. High-waisted joggers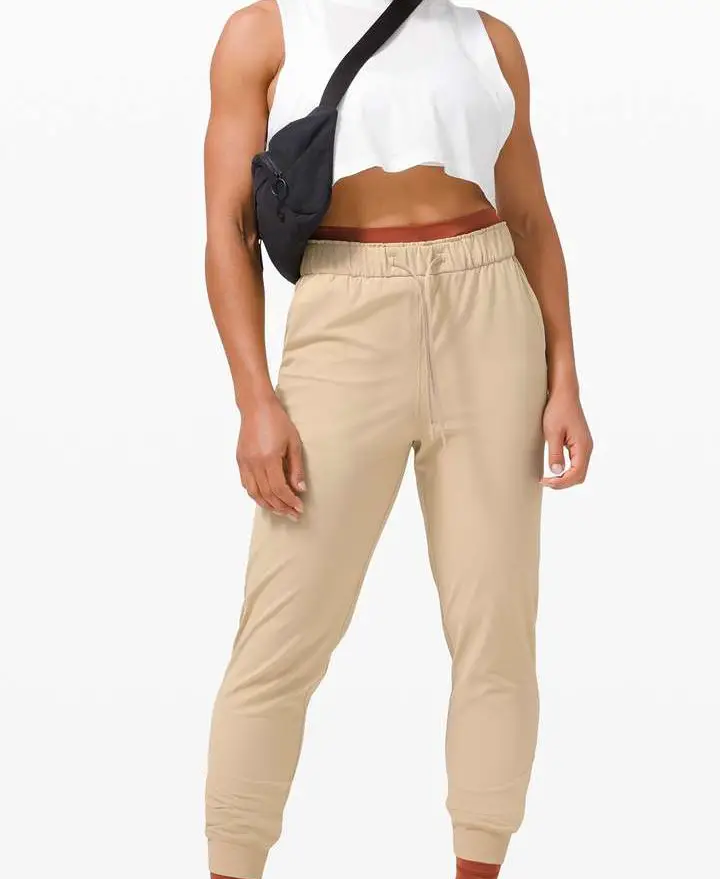 These have a higher waistband that sits just below the navel, making them more flattering. They often come with an adjustable drawstring to get the perfect waist fit.
How to style jogger pants
Jogger pants are a great way to add style and comfort to your wardrobe.
To style these pants, consider pairing them with a casual t-shirt or tank top to keep your look relaxed.
You can also spice up the look by wearing a collared shirt and layering it with a blazer for an elevated silhouette. Finish off the look with a pair of sneakers or loafers, and you are ready to go out in style.
FAQs
Can you wear jogger pants to the gym?
Yes, you can. 
Joggers are made from lightweight, breathable materials that can provide comfort and style when working out. They have a relaxed fit around the hips and cuffs, making them perfect for gym activities like running, biking, aerobics, and weightlifting.
What are jogger scrub pants?
Jogger scrub pants are a new style of medical uniform popular in today's healthcare environment.
They are designed with a comfortable and relaxed fit, typically featuring an elastic waistband and drawstrings for adjustable sizing.
These pants come in several styles, including solid colors, printed designs, cargo pockets, and other features for added convenience. The fabric is lightweight and breathable to provide maximum comfort during long shifts. 
Can you wear joggers to work?
This depends on your work environment.
In some workplaces, such as tech startups or creative agencies, casual dress is often acceptable, even encouraged.
However, if you work in a more traditional corporate office setting, then it is probably best to stick with trousers or dress pants. If in doubt, ask Human Resources for their policy on appropriate workplace attire. 
Why are jogger pants so popular?
Jogger pants have become increasingly popular for their versatility, comfort, and style.
Besides being comfortable, these pants offer plenty of styles, colors, and fabric options.
Conclusion
Jogger pants are casual trousers with an elasticized or drawstring waist, cuffed ankles, and tapered legs that offer comfort and convenience to people who need freedom of movement while they work out.
Their unique design gives off a sporty and casual appeal, making them extremely versatile pieces of clothing. These pants offer comfort and style and are a valuable wardrobe investment. That's why a wardrobe is not complete without joggers.
Thanks for reading.
Want to learn about your wardrobe staples? Read more fashion guides on Africana Fashion.