If you love to show your fashion taste through your African roots, then you would need a Dashiki in your closet. Even better if it's styled for women.
Dashiki has been a staple unisex wear for most countries, especially the western part of Africa. The style is a loose-fitting top with lovely patterns over a bright canvas cotton material.
The material and design are not only a staple in African countries. It is also a representation of black freedom-fighting that propagated in the United States in the 1970s.
Even modern-day, you would have seen African American celebrities like Beyoncé, Chris Brown, Rihanna, Amandla Sternberg, and others rock the lovely print, showing their love for the wild colors and bold prints.
But Dashiki is more than this now. It is a fashion statement that speaks to those who love colors and are embracing their love for it.
And just like the African kaftan, you can style Dashiki in various modern trendy ways. So all you just need is the best Dashiki for women to keep you up to date with your style.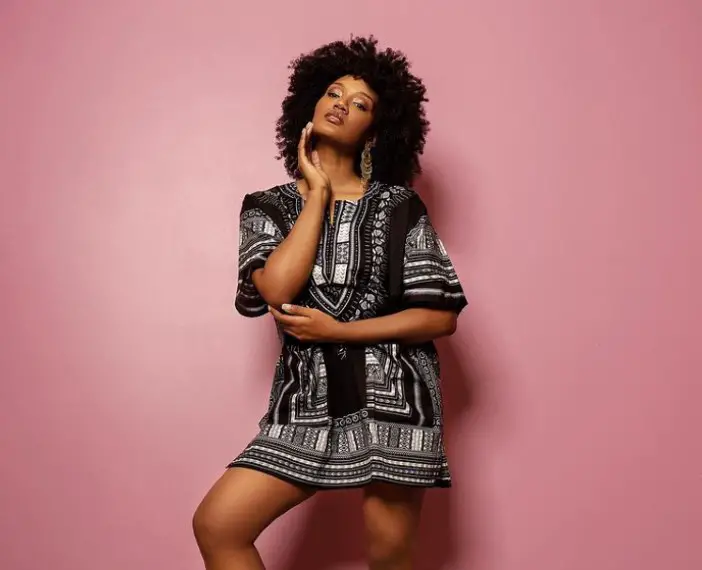 Best Dashiki for Women
If you need a dashiki for women and don't know where to start, you are in the right place. I have listed below the best dashiki for women you can find online. The list is based on user reviews, so you are getting what peers have rated.
1. Best Dashiki Top for Women
Riviera Sun Dashiki Shirt for Women is made from 100% polyester to provide all-day comfort for you. The dashiki top is designed stylishly and casually to suit your taste.
The loose-fitting top is meant for all sizes. Whether you are petite or plus-sized, you would find the right fit to size for you. And let's not forget the handy 2 pockets for functional use.
The intricate patterns on the shirt are uniquely defined and bring out the tribal style. Also, it is easy to wear and breathable. You can wear the top on warm days and mildly cool days.
Furthermore, the fabric is machine washable, and the colors won't fade, even after several washes.
2. Best Unisex Dashiki for Women
You need a nice unisex Dashiki like RaanPahMuang to keep things simple yet colorful. The dashiki top comes in varieties of colors that speak to all gender.
Also, it is made from 100% cotton material. Furthermore, it is lightweight and does not hold down the body. You can wear the V-necked top on casual days. There is also extra stitched interlacing to keep the neckline shape.
You can wear the dashiki top tucked in or let it fly free. It is comfortable and doesn't stick to the body.
3. Best Two-Piece Dashiki for Women
Antique Style's Women's Dashiki Suit is a 2 piece top and pants set made from polyester and cotton. The two-piece set is a 3/4 top and long pants true to size. It fits the body perfectly.
Also, the Dashiki is ready-made for any type of occasion, including parties, evening gatherings, or luncheon. The set is also figure-hugging and would highlight your curves in the right places.
4. Best Dashiki Gown for Women
Smudge Life Women's White Ethnic Print Kaftan Dashiki Dress is the perfect loose-fitting dress you need for a breezy relaxed day. The Dashiki-kaftan mix is comfortable and suitable for all body shapes and sizes.
The breezy and transparent dress is one of the best Dashiki for women because it is the perfect summer dress. You can wear it to the beach, a party, or a day by the pool.
5. Best Fitted Dashiki Gown for Women
If you need a fitted bohemian style, then Sprifloral Women Bohemian V Neck Dress is the best summer and outdoor wear.
It is simple and fitted on the body. It also comes in fun colors and designs. The material is 90% polyester and 10% spandex, making it a fitted dress that is also breathable.
The midi dress is a boho ethnic print that is short-sleeved with side pockets. Also, it is great for vacations, gatherings, backyard parties, or just a nice day by the beach. You can wear it anywhere you want.
6. Best Dashiki Jacket for Women
A jacket is great to have in your closet for cold days or fun days. And you to get use the symbolic Dashiki if you feel like expressing your African heritage.
This is what WUAI-Women Dashiki Bomber Jacket provides. It provides edgy fashion with a dash of African heritage.
The casual jacket is soft and lightweight. It doesn't pull, and it's also firm on the body. Asides from this, it is made from cotton material and styled for leisure, work, party, or fun wear.
Furthermore, the colors are bright and vibrant, bringing out the alluring prints and designs on the fabric.
7. Best Dashiki Dress for Women
Shenbolen Woman African Print Dress makes Dashiki in unique party dresses. The Dashiki dress for women is true to size and handcrafted by experienced workers.
The material is not stretchy. It's also a quality fabric that is machine washable without losing its color. Furthermore, it comes in the traditional Dashiki colors, which include bright yellow, orange, and green.
Moreover, the material is made of 100% African wax cotton with unique features. The dress is also great for all occasions. You can wear it to simple events like an outdoor barbeque or for a cocktail event.
8. Best Dashiki Pants for Women
RaanPahMuang Straight Leg Carnival Dashiki Pants is a unisex print pant. The free pants are made from 100% quality grade cotton and are also lightweight on the body.
Also, the pants are true to size. You would find your size in different colors. The color choices are range farther than you can imagine.
The pants are perfect for a day lounging in the house or if you are in the mood for some free-spirit or heritage events. Furthermore, the pants are made with fair trade; the local traders are treated fairly.
9. Best Traditional Dashiki for Women
Traditional Dashikis in bright colors are a must-have in your closet. ABC's Traditional Unisex African Dashiki is the perfect traditional Dashiki. It comes in the traditional colors of Dashiki, which are green, orange, purple, and red.
The Dashiki top is also free-size, which makes it fit for all sizes. Furthermore, the material is made from 100% cotton and is lightweight and breathable on the skin. You won't feel uncomfortable wearing it.
The vibrant print top also has two side pockets, making it a lovely comfortable and casual wear. You can pair the top with any type of jeans. And if you are feeling in the mood to look elegant, you can pair them with nice essential heels.
10. Best Dashiki Kaftan for Women
Riviera Sun African Prink Dashiki Caftan for Women is a chic midi kaftan dress. The dress comes with the classic V-neckline that gives a flirty peek of the skin along the neckline.
Also, the dress is cut asymmetrically, with its short sleeve, setting off a nice cut to show your figure. It is the true bohemian cut. And the dress comes in popping colors of green, blue, purple, black, white, and orange.
You can wear it alone if you are looking for something simple. Also, you can pair it with jeans, leggings, or wide-leg pants.
Furthermore, it comes with a customized cinched waist tie to suit your figure and shape. On the other hand, you can loosen the waist tie to make a loose-fitting dress. The fabric is non-restrictive and made of 100% polyester, which makes it breathable.
You would be getting the real value for your money when you buy this Dashiki kaftan.
11. Best Dashiki Legging for Women
Gm Fashion Dashiki African Ethnic Print Stretch Legging is a true to size fit. The legging is colored in lovely dashiki patterns and also lightweight, feeling like a second skin.
The material is polyester, which makes it breathable. It is also comfortable for the body. If you are into retro style with colors, then this legging is just for you.
The unique designs by the side make it even more alluring to the eyes, making it look ethnic and tribal, like the name of the collection.
Dashiki for Women FAQs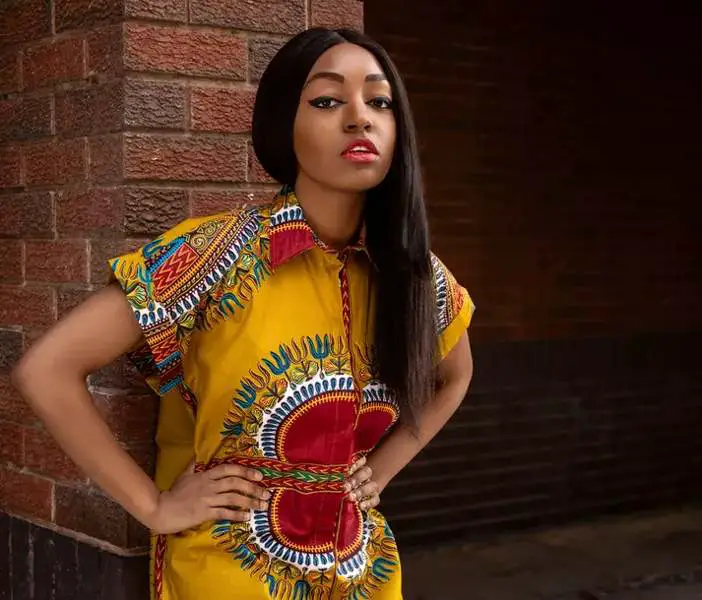 What is Dashiki?
Dashiki is a colorful loose-fitting garment worn mostly in West Africa. In East African, it is known as Kitenge and worn differently.
The mostly cotton fabric is characterized by a bold or deep color background with patterns by cotton wax imprints. The patterns look tribal and are very detailed and colored.
The Dashiki patterns are mostly drawn on a vibrant or loud colored background like red, white, orange, green, purple, and blue.
The loose-fitting pullover garment is one of the most popular forms Dashiki comes in. However, it can come in different styles and patterns. But what sets it apart is the V-shaped collar, with either tailored or embroidered sleeves.
The name Dashiki is a modified name from the Yoruba tribe of Nigeria's dàńṣíkí, which happens to be loaned from the Hausa language dan ciki meaning 'shirt' or 'inner garment'.
One of the reasons Dashiki is popular is because of its light and breezy wear. This makes it the perfect summer or hot weather wear.
How do I wear Dashiki?
Dashiki for women is excellent and versatile, just like Kitenge, Ankara, and Kaftan. It can be worn in different styles and not just the universally known top.
So how do you wear your Dashiki?
You can start with the Dashiki loose-fitting top. It can be paired with anything from shorts to jeans and skirts. The top can be tucked in or left to freely fly according to how you want to style it.
Also, you can wear Dashiki dresses.  It is lovely and free on the body. The dress is unique because it gives the fabric room to show off its prints. You can pair the dress with a belt and boots or just wear it loosely.
Then you can wear Dashiki as a skirt or baggy pants. The styling is limitless when you wear it like this. You can go casual with a top or wear a lovely shirt with it.
Dashiki also comes in head wraps, bangles, bags, and other forms of accessories. You can wear it however you want and style it how you want to.  The styling of Dashiki is endless; all you need is your creativity.
Who can wear Dashiki?
Everyone can wear Dashiki.
Dashiki is unisex wear that is fit for everyone, even babies. The style is free and fun. Also, the fabric can be used to sow suits, shirts, gowns, blouses, and many more.
There is also Dashiki for men. Men can wear Dashiki as stylish suits or just like the loose-fitting garment, shirt, or even pants alone. It is a stylish and colorful fabric that attracts all.
Why is Dashiki important in African American culture?
Dashiki in America was not a piece of cloth that represented African heritage. It was a symbol of hope for African Americans and Africans in the diaspora.
Dashiki became a cultural symbol in the 1970s when African Americans wanted a way to speak up and out against supremacy, normalized fashion, and western cultural norms. It was part of a political move to show black resistance.
However, in the 1980s, Dashiki began to wane in popularity when it became mainstream wear for everyone. But the fabric or style has not lost its cultural value.
Dashiki is still known to be a representation of African heritage for African Americans and Africans in the diaspora. You would see Dashiki now predominantly during Black History Month, Kwanzaa, or any other afro-centric event.
Conclusion
Dashiki for women is retable and versatile. It can be styled in various ways, from tops to loose-fitting gowns. The fabric is unique in its own color and design, which is why it is a strong symbolic statement for African Americans and Africans in the diaspora.
So if you want to start with a Dashiki, you can get ABC's Traditional Unisex African Dashiki. It's a traditional attire and comes in great vibrant colors.
Also, you can wear Riviera Sun's Dashiki for Women for casual outings with the perfect one-size-fits-all. And if you plan on going extra, Antique Style's Women's Dashiki Suit is a good option. Or this fitted Sprifloral Bohemian V-Neck Dashiki can be a backup.
For fun days in the sun, you should wear Smudge Life Women's White Ethnic Print Kaftan Dashiki Dress. The dress is breezy, loose, and also figure-flattering.
Dashiki is great and versatile. It comes in different forms that would suit your fashion taste. You can wear it to show pride in your African heritage or if you love colors.
It is nonrestrictive to cultures and ethnic groups anymore. However, it is still a big part of Afrocentrism fashion.
Africana Fashion provides fashion reviews and articles to improve your fashion lifestyle.