As a fan of sneakers, it could be difficult for you to choose between a Nike Air Force 1 and an Adidas Ultra boost because they are both incredibly attractive and sturdy.
So, the question of whether Nike or Adidas sells the best shoes will undoubtedly keep coming up, leading you to basically pick one when buying a new pair of sneakers.
To assist you in getting to a conclusion on what to buy, I have put out a series of pros of the brands. This article provides several factors that would determine if Nike or Adidas is the best when it comes to good shoes.
About Nike
Nike is a leading producer and seller of athletic footwear and clothing worldwide founded in America. Nike was inspired by the Greek goddess of victory, who reigned supreme.
Bill Bowerman and Phill Knight, a track athlete, launched the company in 1964 under the name "Blue Ribbon Sports," which changed to Nike in 1971.
The business was initially founded as a distributor for the Japanese shoemaker Onitsuka Tiger. Then, for Otis Davis, who went on to win two Olympic gold medals in 1960. After these small outings, Bowerman created his first pair of shoes and launched the Nike brand.
About Adidas
After Nike, Adidas is the second-biggest athletic shoe and sportswear producer globally. It is also the largest in Europe.
The business was started in 1924 by Adolf Dassler and Rudolf Dassler and was once known as "The Dassler Brothers Shoe Factory." The creators started producing shoes that would help athletes perform better in any sport, however, it didn't last as the two brothers grew apart.
When the two brothers' connection ended later in 1949, Adolf Dassler founded Adidas, and Rudolf Dassler founded Puma, creating the two biggest competitors in the industry at the time.
Adidas was founded in honor of Adolf Dassler, and the three stripes emblem was adopted as a shoe design on the brand's footwear for increased comfort. The company's motto is "Impossible is nothing." And as of 2021, Adidas was estimated to be worth $14.3 billion.
Nike or Adidas: Which sells the best shoes?
Choosing between Nike and Adidas is primarily determined by your preferences.
If you want to acquire a Nike Air Jordan, you will argue that Nike is superior to Adidas. If, on the other hand, you prefer the Adidas Y-3 collection, you may also move in favor of it.
As a result, deciding which is superior is more subjective than objective.
Why Nike and Adidas shoes are better
Apart from having a bias towards any of these brands because you favor one over the other, here are some of the major reasons why you could say Nike or Adidas sells the best shoes.
Nike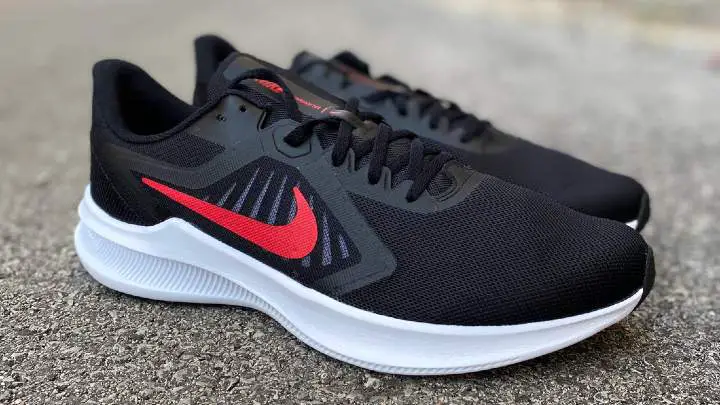 Nike makes its shoes out of cotton, rubber, and polyester, which are lighter materials.
It makes use of ZoomX technology to give users a fast-running experience.
Nike shoes are airy and hygienic for feet because of the perforations in the toe cap.
In comparison to Adidas, Nike undoubtedly has an advantage, as it holds a 50% market share in terms of sportswear.
In terms of market share, sales, and profitability, Nike has surpassed Adidas in Germany thanks to its ads and potent celebrity endorsements, notably one from Michael Jordan.
Nike does generate more revenue than Adidas because the quality of its products has declined, and none of its innovations have been as significant as Yeezy's.
Adidas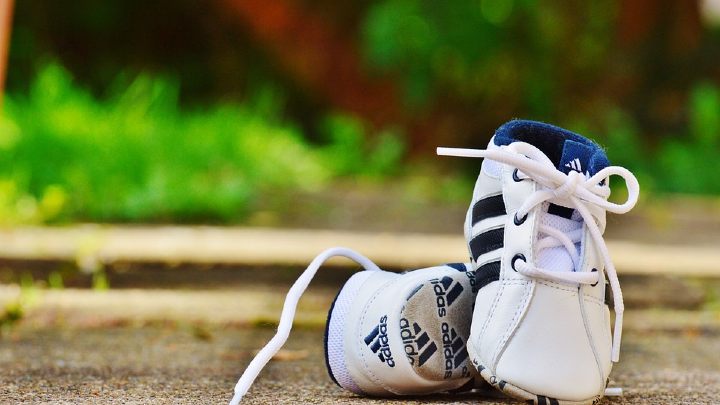 Adidas makes use of and has developed the TPU-based (Thermoplastic Polyurethane) Boost technology, a unique cushioning solution that collapses under pressure.
Shoes from Adidas weigh a little bit more than those from Nike. The footwear has a full-length midsole, which gives the wearer the impression that a cushion-type material is there.
It puts more emphasis on comfort and expends more energy with each step. For added comfort, it adds run-toe padding to each of its shoe types. This prevents shock and rapidly returns to its former form, assisting the athlete in running more steadily.
Despite having a far smaller market share than Nike, Adidas is generally regarded for its quality and durability by its customer base.
Adidas is known for its Y-3 line, Ultra boost, Gazelle, Supernova, and other popular shoe models.
Which dominates the sports market, Nike or Adidas?
Nike.
Even though Adidas has always been able to create its products with the needs of its target market in mind, when it comes to the sports market, Nike has always dominated in terms of innovation and style.
Which is more popular, Nike or Adidas?
Nike.
The most valuable clothing brand worldwide and the market leader in athletic footwear and apparel is Nike. In terms of global sales, Nike outpaces its two primary rivals, Adidas and Puma, combined.
Which is more durable, Nike or Adidas?
It all depends on the type of shoe you're looking for.
Nike and Adidas shoes have the same average lifespan, but it all depends on the type of shoe and how you use it. Knit uppers are used on several shoes for each brand. These shoes have a shorter lifespan than leather shoes.
FAQs
Why do people think Nike is better than Adidas?
This is due to Nike's market scale being bigger and more advantageous than Adidas.
Adidas looks cheaper than Nike and has a better growth story, but there is a reason for Nike's high valuation. Nike is better managed than Adidas and has a stronger brand, which makes it a better long-term buy.
How is Nike different from Adidas?
Adidas tends to satisfy its clients when developing products in response to consumer demand. However, Nike tends to develop their products with innovation in mind.
Who makes more money, Nike or Adidas?
Nike is in the lead when looking at revenue as of 2020.
What is the Nike brand value?
When reported in 2021, the Nike brand value was predicted to be around $30.44 billion.
Is Nike an American company?
Yes, it is.
Nike is an American global business created on January 25, 1964, in Eugene, Oregon, USA.
Conclusion
Regarding shoes and sports gear, Nike and Adidas are the two titans, and most sneakers lovers are drawn to these companies.
There is no doubt that they both have great shoes with great technology that has helped shape the perspective in the sports market. Nevertheless, deciding if one is better or sells the best shoes will be a thing of preference.
Thanks for reading.
If you enjoyed reading this article, check out Africana Fashion for more.