Hair type no longer sounds as strange as it used to in the early days of its use. We've all got used to hearing stylists repeating what our hair type is. Whatever your hair type; type 1 hair, type 2 hair, type 3 hair, or type 4 hair, you need to know what it really is.
Beyond the names, the knowledge of the special features of your hair type can help you to properly maintain your hair and keep it healthy. Just like certain skin types need optimum care, certain hair types also need extra care.
Type 3 hair is the first family of curls that need extra attention if they'll remain beautiful, curly, and attractive. It has three subcategories that are characterized by the nature of its curls and degrees of frizz.
So, if you have identified your hair type as type 3 hair but you are probably still lost in your tresses, this article is just for you. And, if you want to find out if your hair is type 3, use this article as your guide.
What is Type 3 Hair?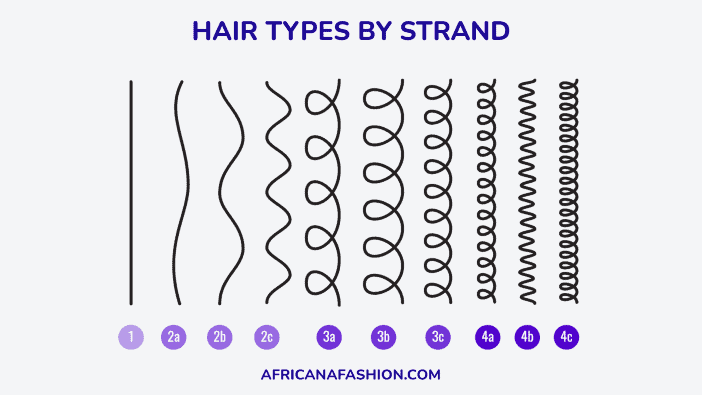 The Andre Walker hair typing system classified curly hair into two categories, based on the intensity of their curls. Type 3 hair is the first category of curls. It is known for its S-shaped bouncy ringlets and prevalence among black women.
Type 3 hair is voluminous, dense, and elastic with tight and thick curls. Yet, it tends to have a very fine texture.
However, if you have type 3 hair, you should be aware that the nature of your curls makes them very prone to frizz, dryness, and breakage. That is to say, your hair type demands a lot of moisture.
Type 3 hair has three subcategories; type 3A, type 3B and type 3C hair. Each subcategory has its special features and care routines that serve as guides to help you identify and care for your hair.
Type 3A Hair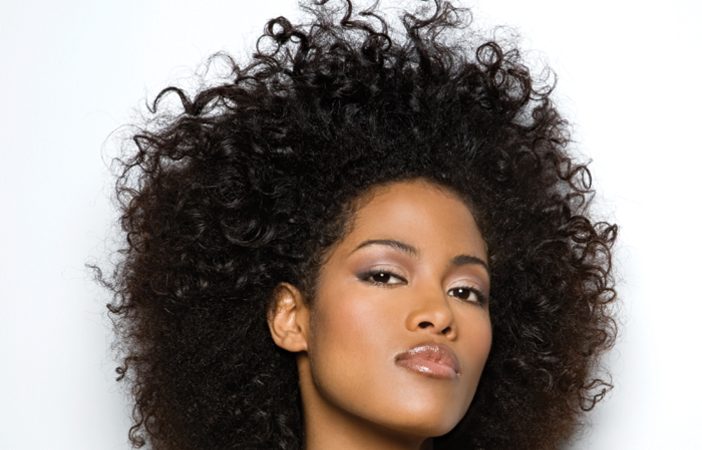 Type 3A hair is quite similar to type 2C wavy hair. But, it still has its type 3 features. It has flat fine curls with the circumference of a piece of sidewalk chalk. When compared with its counterparts, it has less volume and bulk.
The difference between type 3A hair and type 2C is the distinct and largely well-defined curls of 3A hair. Also, 3A curls begin from the roots while 2C curls begin a few inches away from the root.
As mentioned earlier, it is prone to frizz and dryness. On the other hand, appropriate care and moisturizing will keep 3A hair looking attractive.
Features of Type 3A Hair
Curls could be loopy with S-shaped patterns or loose and undefined
Distinct and well-defined curls with lots of body and movement
Curls length do always align properly in high humidity
3A curls have the circumference of a piece of sidewalk chalk
Uniform texture of curls
Fair volume
Prone to frizz and breakage
Read Also: Best Conditioner Products To Boost Your Hair Growth
Care for Type 3A Hair
To keep your type 3A curls in style, you need to be intentional about keeping them moisturized and hydrated. This way your curls remain preserved and in style during periods of high humidity.
Moreover, your hair porosity largely determines the type of shampoo and conditioner your hair needs. Apply shampoo directly to your scalp avoiding the strands. Conditioner, on the other hand, should be applied directly to your hair strands.
Aunt Jackie's Oh So Clean Moisturizing & Softening Shampoo is sulfate-free and gently washes your curls without stripping your hair of its natural oils. Also, it contains ingredients that leave you with a clean scalp and make your curls easy to comb.
In addition, Kinky-Curly Knot Today Leave-in Conditioner is a multipurpose conditioner that blocks out humidity and controls frizz. It can serve as a rinse-out conditioner, leave-in conditioner, and moisturizing detangler.
3A curls must remain moisturized, so you should use a deep conditioner like SheaMoisture Raw Shea Butter Deep Treatment Masque to keep your scalp moisturized. Also, it has a formula that maintains shine and promotes hair elasticity.
Type 3 hair has a structure that does not allow the free flow of sebum, a natural oil, down the hair shaft. That is to say, you need to give your 3A hair lightweight oils like jojoba oil, coconut oil, and sunflower seed oil to maintain shine and bounce.
The beauty of 3A curls is in their bounce and pattern. A curl styler like EDEN BodyWorks Coconut Shea Curl Defining Crème will come in very handy. It helps to retain curls' patterns and keep them moisturized against frizz.
Most importantly, you should keep in mind that frequent washing of 3A hair can expose your curls to dryness and consequently, frizz and breakage. Also, use lightweight products for your 3A curls.
Type 3B Hair
Type 3B hair can be classified as medium type 3 curls. Before a gap for type 3C hair was found, 3B preceded the type 4 family. This hair has more tightly curled S-patterned curls unlike the loose spiral curls of 3A.
Furthermore on the curls, because it borders the middle of the type 3 hair category, the curls may have a range of textures and patterns. They could be bouncy ringlets, corkscrew-shaped, or have a combination of both.
Features of Type 3B Hair
Curls have the diameter of a sharpie marker
3B hair may be a combination of coils, corkscrew curls, and even waves
Texture ranges from fine to medium
Curls are not easily detangled
Denser, coarser, and more voluminous than type 3A hair
Prone to frizz, dryness, and breakage
Requires a lot of moisture
Learn More: Try These Tested and Trusted Ways to Increase Your Hair Volume
Care for Type 3B Hair
Type 3B hair requires more moisture than the preceding 3A hair. Just like 3A hair, you should use a moisturizing, silicone, and sulfate-free shampoo to wash your 3B hair. Also, you should take into account your hair porosity as you shop for your hair.
However, 3B hair may feel greasier than 3A hair because of its denser and voluminous nature. So, you can have a co-wash during the week after washing with shampoo once a week.
Aunt Jackie's Oh So Clean Moisturizing & Softening Shampoo mildly breaks down product build-up without ruining your hair. After shampooing, use Kinky-Curly Knot Today Leave-in Conditioner to detangle the knots that formed during washing.
In addition, a deep conditioner like Coco Repair Deep Conditioner will protect and repair your hair and scalp that may have been damaged by color, heat styling, or the tension of braiding.
The structure of 3B hair doesn't allow even distribution of natural oils around the hair. As a result, there may be cuticles damage. However, oils like jojoba oil, avocado oil, and coconut oil contain antioxidants that can repair this damage and seal in moisture.
Type 3 curls do not need any tugging whatsoever. At the same time, 3B curls do not need combs or brushes that will pull and ruin the curls' bounce. Denman brushes perfectly detangle knots and distribute conditioner and curl creams.
Curl creams should be very moisturizing and able to keep curls bouncy and in style. SheaMoisture Coconut & Hibiscus Curl Smoothie is a perfect fit for your 3B curls. It helps to control frizz and keep your hair light, smooth, shiny, soft, and silky.
 Additionally, if you love styling with mousses and gels, go for lightweight products that won't weigh down your curls.
Read Also: Rice Water for Hair Growth: How to Use and Benefits
Type 3C Hair
This coily and curly hair type is the last of the type 3 hair category. 3A hair has the tightest and most elastic curls with the diameter of a straw or pencil. Also, it borders between the loose 3B curls and the tighter 4A coils.
As a result, they are very voluminous. And, they are commonly termed as high porosity hair. This is not totally true because other factors beyond hair type determine one's hair porosity.
However, you should keep in mind that if you have 3C hair, you'll be battling more frizz. Despite the density and elasticity of these curls, they tend to have the finest texture among the three subcategories.
Features of Type 3C Hair
The S-shaped curls are thickly packed together
3C curls do not have a regular texture. The texture ranges from fine to coarse
The curlier 3C hair gets, the drier it is
Irregular curl pattern; curls could be S-shaped or zigzagged
Type 3c hair is the densest and most voluminous of the three
Very prone to frizz and changes in weather and climate
The dry nature makes it exposed to breakage and damage
See Also: Best Professional Hair Dryer
Care for Type 3C Hair
The curl pattern of type 3C hair makes it require the most moisture among its counterparts. Therefore, you must keep the curls moisturized and hydrated against frizz and split ends.
3C hair can be very greasy and oily with product build-up. As a result, you should wash your hair regularly with a sulfate-free shampoo and conditioner like SheaMoisture Shampoo and Conditioner.
This kit is formulated with organic shea butter to keep your hair moisturized and hydrated. Also, it keeps your hair's natural oils intact.
In addition, you can adopt a leave-in conditioner like Aunt Jackie's Quench Moisture Intensive Leave-in Hair Conditioner. It contains humectants and essential oils that revive your 3C hair from damages and makes it more flexible.
DevaCurl Melt Into Moisture Moisturizing Mask has a deep conditioning effect that deeps your hair into moisture without weighing down your curls. Also, it is fortified with oils that keep your hair nourished, soft, and looking silky.
3C hair is a very sensitive type that requires the right styling products. A curl styling cream like Kinder Curls Super Curls Styler helps to control frizz. It is formulated with coconut oil and jojoba protein to help keep frizz away and maintain bounce.
If you're in the habit of always touching or pulling at your curls, your 3C hair doesn't need that unless it becomes necessary during detangling. However, you can make use of brushes like Denman Detangling Brushes to effectively get rid of knots.
Oils like coconut oil and jojoba oil are lightweight oils that mimic sebum, the natural oil produced by the scalp. Moreover, they smoothen ragged hair cuticles, keeping them moisturized and non-greasy.
Finally, you can use Eco Style Gel to hold down your edges when you style your hair up in a bun.
SEE: Hair Types: See the Comprehensive List of All Hair Types to Help You Identify Yours
Frequently Asked Questions
1. How do I know I have type 3 hair?
Most of the time, curly hair falls under the type 3 hair category. But, to be very sure and know your subcategory, look through the outlined features and check the characteristics of your hair.
2. How often should I wash my type 3 hair?
Type 3 hair should be washed once a week. The more you wash it, the drier it gets and these curls do not need any more dryness. A once-a-week wash and maybe a co-wash with a moisturizing shampoo and conditioner is enough to keep your curls hydrated.
3. Is type 3 hair high porosity hair?
No, it isn't. Beyond your hair type, other factors like genetics, hair products chemicals, and environmental changes determine hair porosity. So, to know your hair porosity, you should take the hair porosity test.
4. How do I keep my type 3 hair moisturized?
Naturally, spritzing your hair with water can be moisturizing. But, you should make extra efforts like using moisturizing hair care products. A good hair care routine with these products should also be practiced to keep your curls hydrated.
Conclusion
The hair typing system has proven helpful in the identification of our different hair types. However, the knowledge it provides must be further explored so we can enjoy the beauty of our natural hair.
Type 3 hair is a very peculiar category of hair type. The curls and sometimes coils, the even and uneven texture, the density, and every other thing about it make it beautiful. But, this beauty needs to be enhanced and sustained.
With so many top-rated hair care products in the stores, care for type 3 hair is more effective when you get the appropriate products. To sum it up, try to take your gaze of brands and what looked nice on another.
To get the best of your type 3 hair, go for hair care products that are suitable for your hair type and practice a good and consistent hair care routine.
Thanks for reading.
Check Africana Fashion for more relevant hair care articles that will help you properly care for your natural hair.